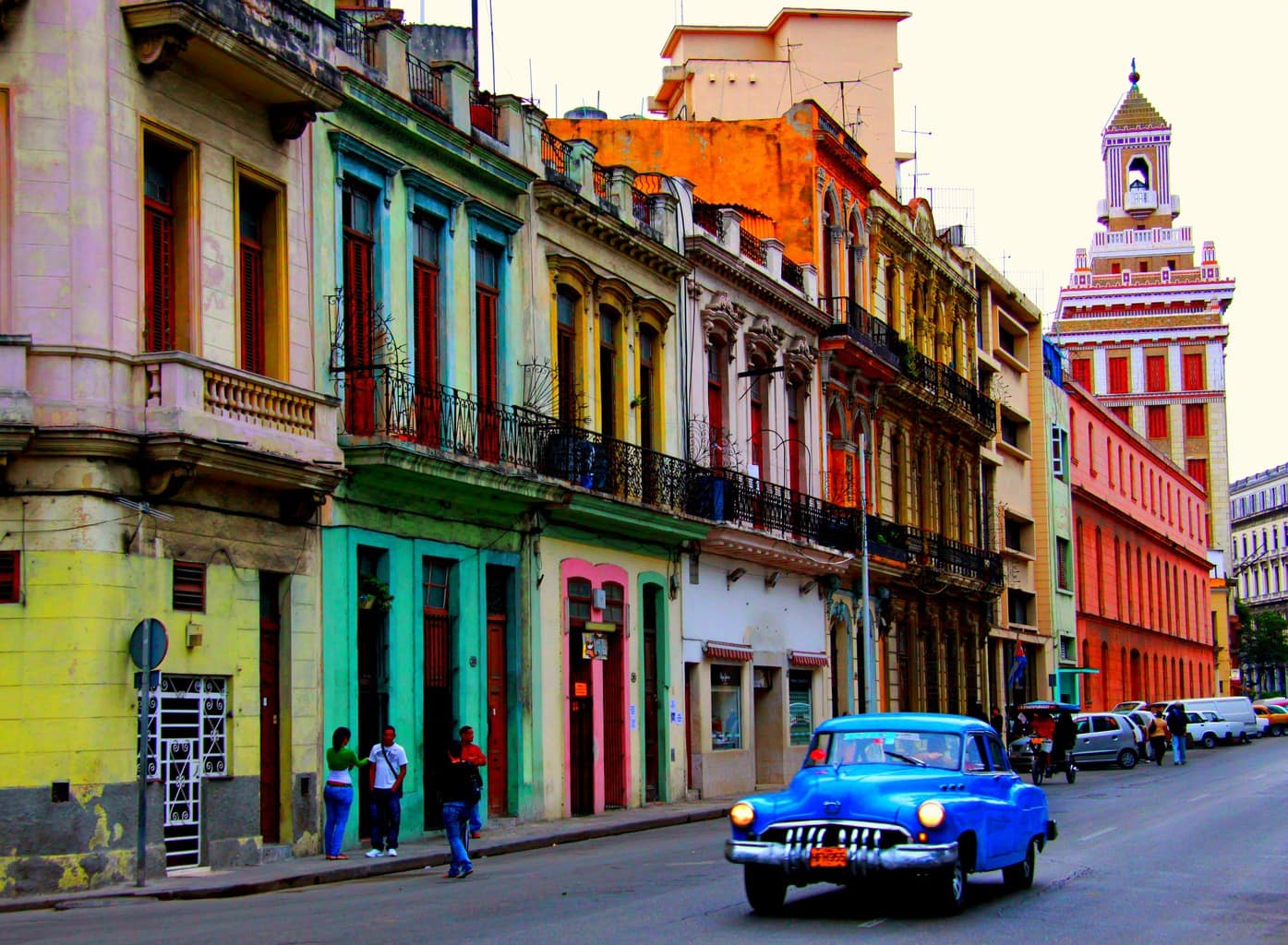 Ever since travel restrictions against the country were relaxed in 2016, Cuba's stunning architecture, vibrant culture, and picturesque landscapes have gained national attention. The fashion industry has taken notice, too. Chanel held their Resort 2017 show in Havana, making it the first Chanel show to ever take place in Latin America.
Though travel restrictions were tightened up again a few months ago, we still have the country on our minds, and today we're letting it inspire some summery outfit ideas.
Cuban fashion is characterized by vivid colors, ruffle embellishments, breezy fabrics, and fun patterns. Even though you might not be able to fly first-class to Havana, you can still inject that same fun energy into your summer wardrobe.
Cuban Fashion Outfit 1: Tropical Palm Print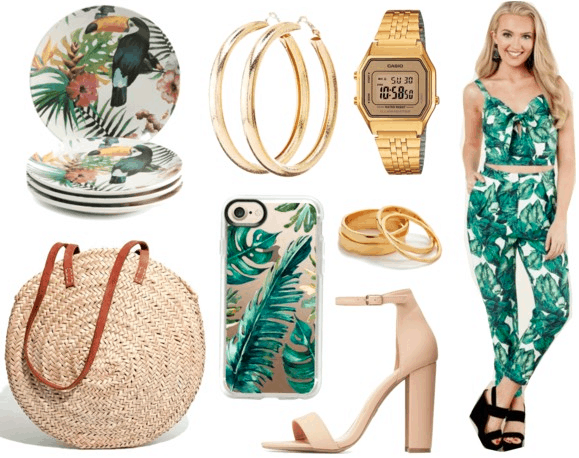 Products: Plate Set – TJ Maxx, Earrings – Charlotte Russe, Digital Watch – Lord & Taylor, Printed Crop Top & Pant set – Red Dress Boutique, Nude Heels – Charlotte Russe, Ring Set – Modalist, iPhone Case – Casetify, Straw Shopper Basket – Madewell
As a Caribbean island, Cuba is filled with lush tropical forests. This look represents that tropical vibe with its palm print and handwoven straw bag.
If you'd like to inject that same tropical energy into your life in a more subtle way, this leaf print phone case and plate set is an excellent start.
Cuban Fashion Outfit 2: Romantic '60s-Inspired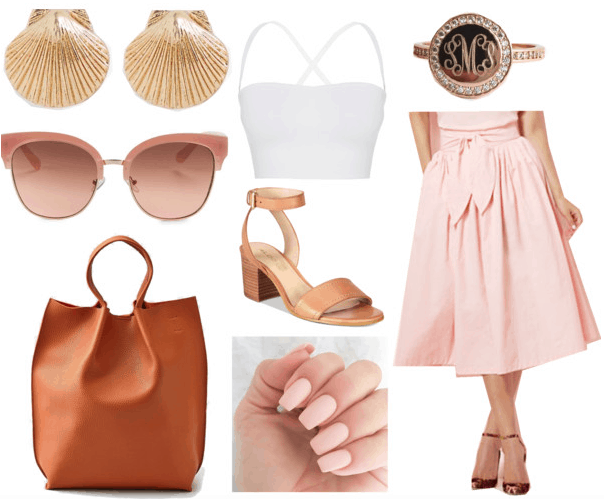 Products: Earrings – Talbots, Bandeau Top – Brand Outlet, Monogram Ring – Etsy, Skirt – New York & Company, Nail Polish – Essie, Matte Top Coat – Amazon, Tote Bag – American Eagle, Sandals – Macy's, Sunglasses – Lord & Taylor
Due to the country's years spent under the US Embargo, Cuba is often described as "frozen in the '60s". Today you can still see vintage convertibles zipping around Havana and 20th century appliances in peoples' homes.
This look is inspired by the 1950s and 1960s influences still present in Cuba. The soft pink midi skirt, rose-hued sunglasses, vintage-inspired earrings and pink nails all create a soft, romantic vibe. The leather bag and heeled sandals modernize the outfit and give it some structure.
This outfit would be great for sightseeing, sipping cafécito on a patio, and combatting the hot Cuban weather.
Cuban Fashion Outfit 3: Bright Ruffles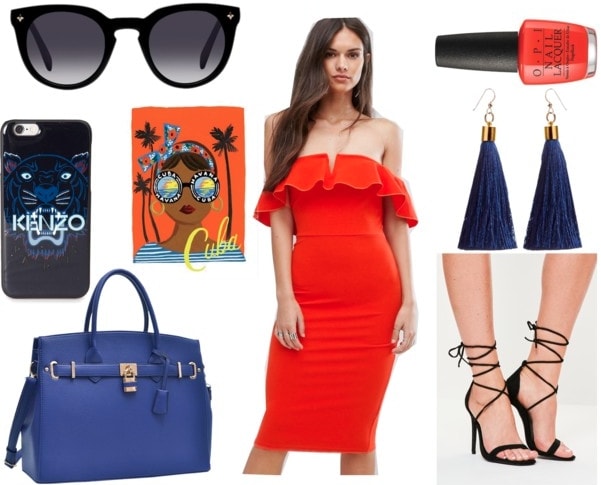 Products: Sunglasses – EyeBuyDirect, Ruffle Dress – Asos, Nail Polish – Ulta, Earrings – Domino, Lace-Up Heels – Missguided, Handbag – Ebags, Phone Case – Kenzo, Cuban Art Print – Pottery Barn
My last ensemble draws inspiration from the bright buildings seen in Havana, and the brighter spirit of the Cuban people. Visitors are often impressed by native Cubans' warmth and friendliness.
This dress is a real showstopper and screams 'Havana Nights' with its vibrant color and ruffles. The simple lace-up heels complement the outfit.
The blue accessories may seem like a weird choice, but blue and orange are complementary colors, so they actually go together beautifully.
What do you think?
Are you interested in visiting Cuba? Are you a fan of Cuban style? Which of these outfit ideas is your favorite? Tell us in a comment.