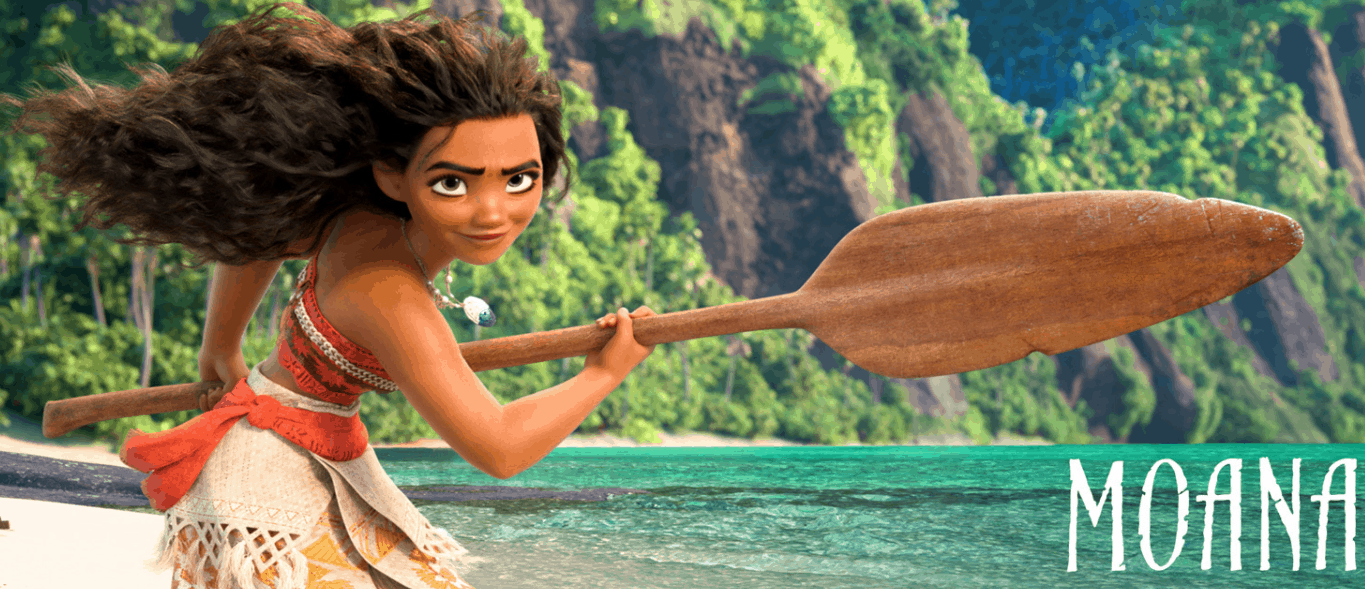 Six months ago, I wrote how excited I was for Disney's new movie, Moana. When I got into the movie theater, however, I was a little nervous. Would it live up to the likes of Tangled? Even Frozen?
Needless to say, it was all I dreamed of and more: the songs! Auli'i Cravalho! Pua! The beautifully detailed waves! (And, of course, you can't forget HeiHei.) I absolutely loved it.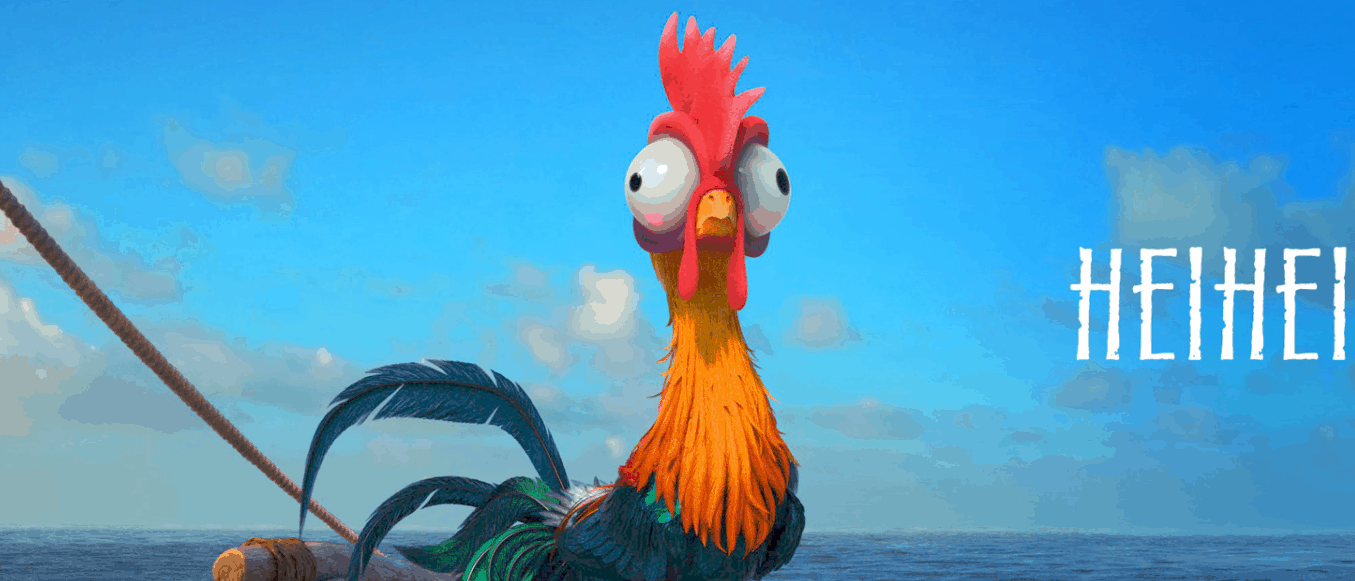 As I've been unable to get How Far I'll Go out of my head for at least a month, I thought it would be appropriate to write an article inspired by the beautiful Polynesian designs Moana wears.
The only problem? I don't live on a tropical island. Actually, there is about eight inches of snow outside on the ground…and my dorm heater is broken. So, in the spirit of winter, here are two cold weather outfits inspired by Disney's Moana.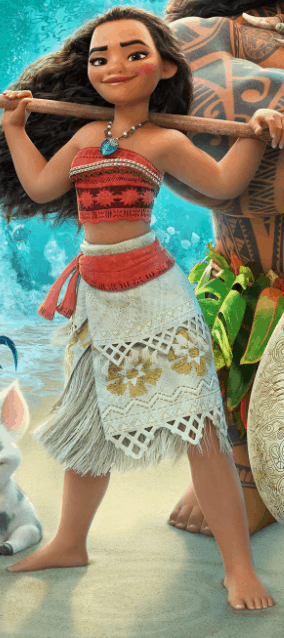 Outfit 1: Class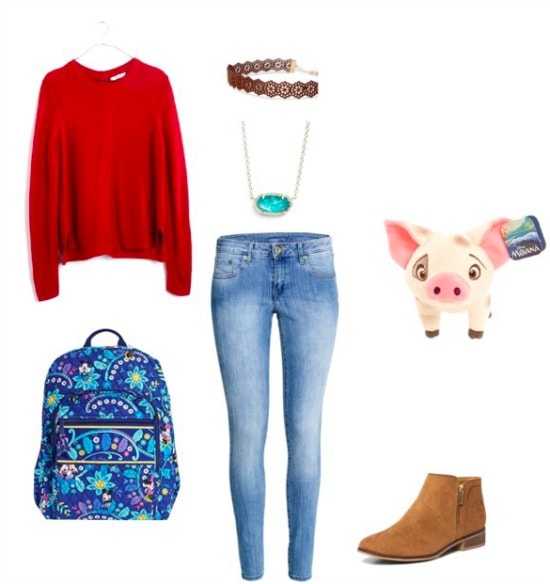 Products: Sweater – Madewell / Jeans – H&M / Booties – Dorothy Perkins / Necklace – Nordstrom / Choker – ShoeDazzle / Backpack – Amazon
Even though it may be 10 degrees outside, you can still copy Moana's style. Rock a sweater in red, her signature color, with a pair of basic blue jeans. This adorable laser-cut choker reminds me of the designs on Moana's skirt.
Even though you may not be able to get your hands on a Heart of Te Fiti Necklace, you certainly can wear a blue stone pendant. I adore this necklace by Kendra Scott; it reminds me of Moana's necklace and I love how the deep blue reminds me of the ocean.
Finish the look off with a pair of tan booties that will keep your feet warm in the snow (because you probably can't go barefoot like Moana). For all your books, I love these Disney-inspired Vera Bradley bags (I own two!). The blue color reminds me of the ocean, while the subtle nods to Disney in the pattern are perfect for any Disney lover (and perfectly functional for class).
Outfit Two: A Night Out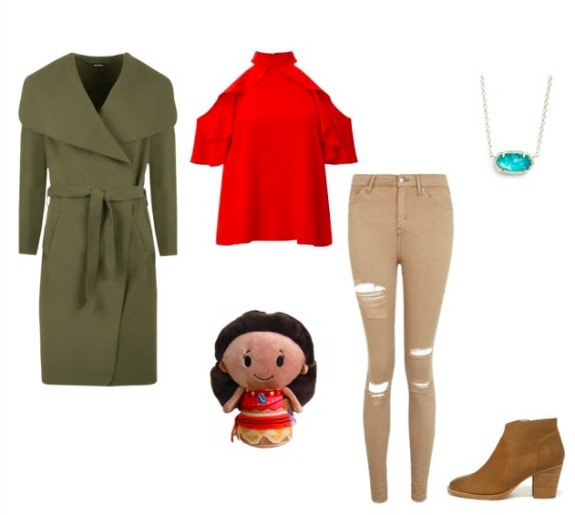 Products: Jacket – WearAll / Top – Miss Selfridge / Jeans – Topshop / Necklace – Nordstrom / Booties – Steve Madden / Moana Plush – Hallmark
This outfit would be perfect for a nice dinner on a cool night. The red off-the-shoulder top is a perfectly toned down version of Moana's sleeveless crop top. Since it is chilly outside, substitute bare legs for a pair of tan jeans.
Keep Moana's signature necklace with the same deep-blue pendant, and a pair of camel-colored booties will look adorable while still being warm. Finish the look off with a wrap-coat (because it's cold outside).
Or, you could really go for it and make Moana's outfit yourself:
DIY Easy, No-Sew Moana Costume (Disney Princess Cosplay/Halloween Tutorial) | Natasha Rose
Thoughts?
Did you love Moana as much as I did? Who was your favorite: HeiHei or Pua? Who is your favorite Disney character to dress up as? Comment down below!
Alessia Cara - How Far I'll Go (Official Video)