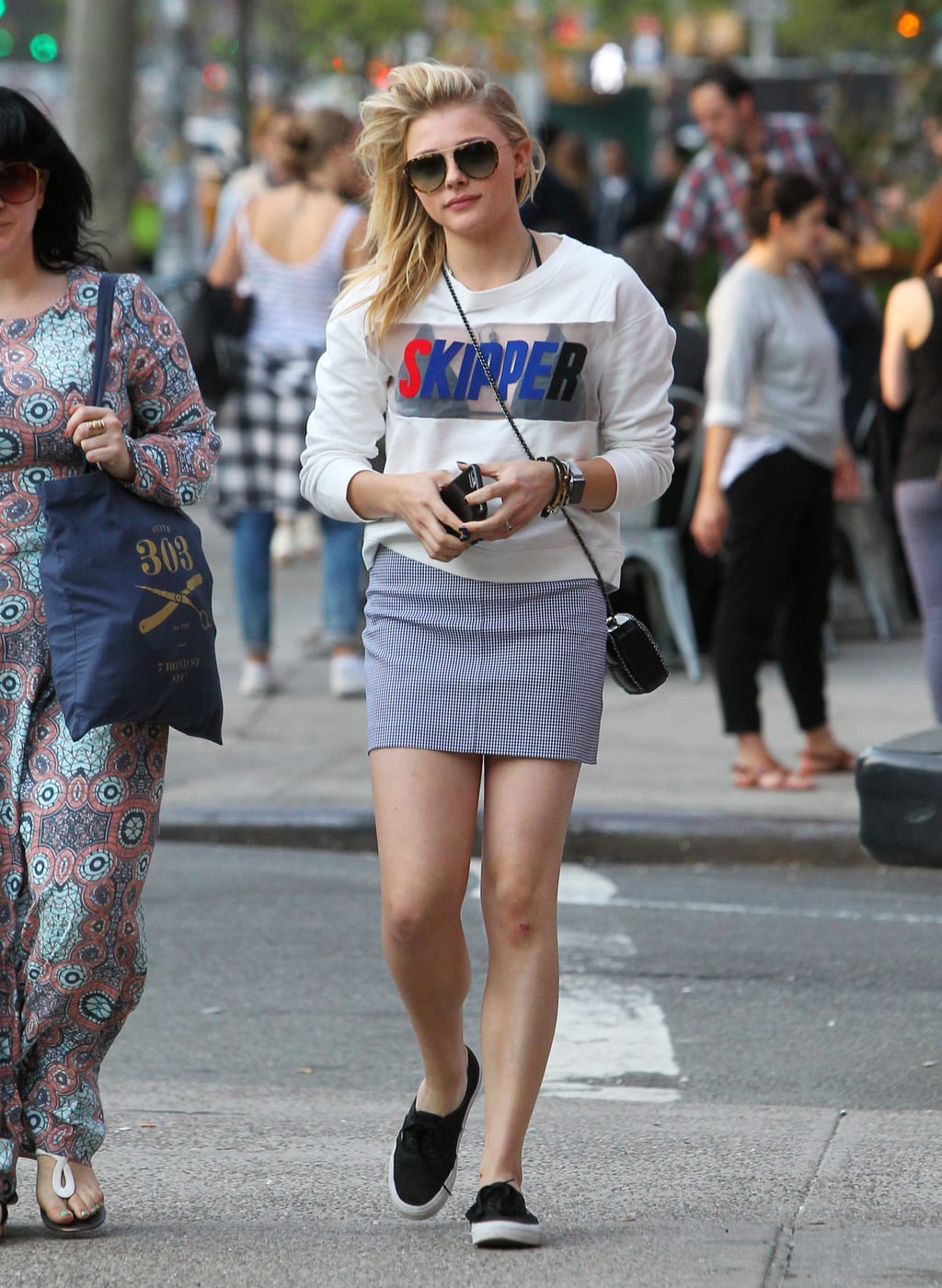 We have seen Chloë Grace Moretz evolve into a megastar on the big screen. From her beginning days staring in The Amityville Horror, to her recent hit If I Stay, Chloë has grown from a cute child star to a major leading lady. Recently, she announced that she'll be starring in Neighbors 2 alongside Zac Efron. (Lucky girl!)
Chloë may only be 18 but she has had some statement moments in fashion! She was stunning at the 2015 Met Gala, in Chanel, and always rocks the red carpet at her premieres. From her high-fashion red carpet looks to her low-key street style, she looks great wherever she goes.
Below is a week's worth of outfit ideas inspired Chloë's style, perfect for the upcoming fall season and super casual for class.
Monday: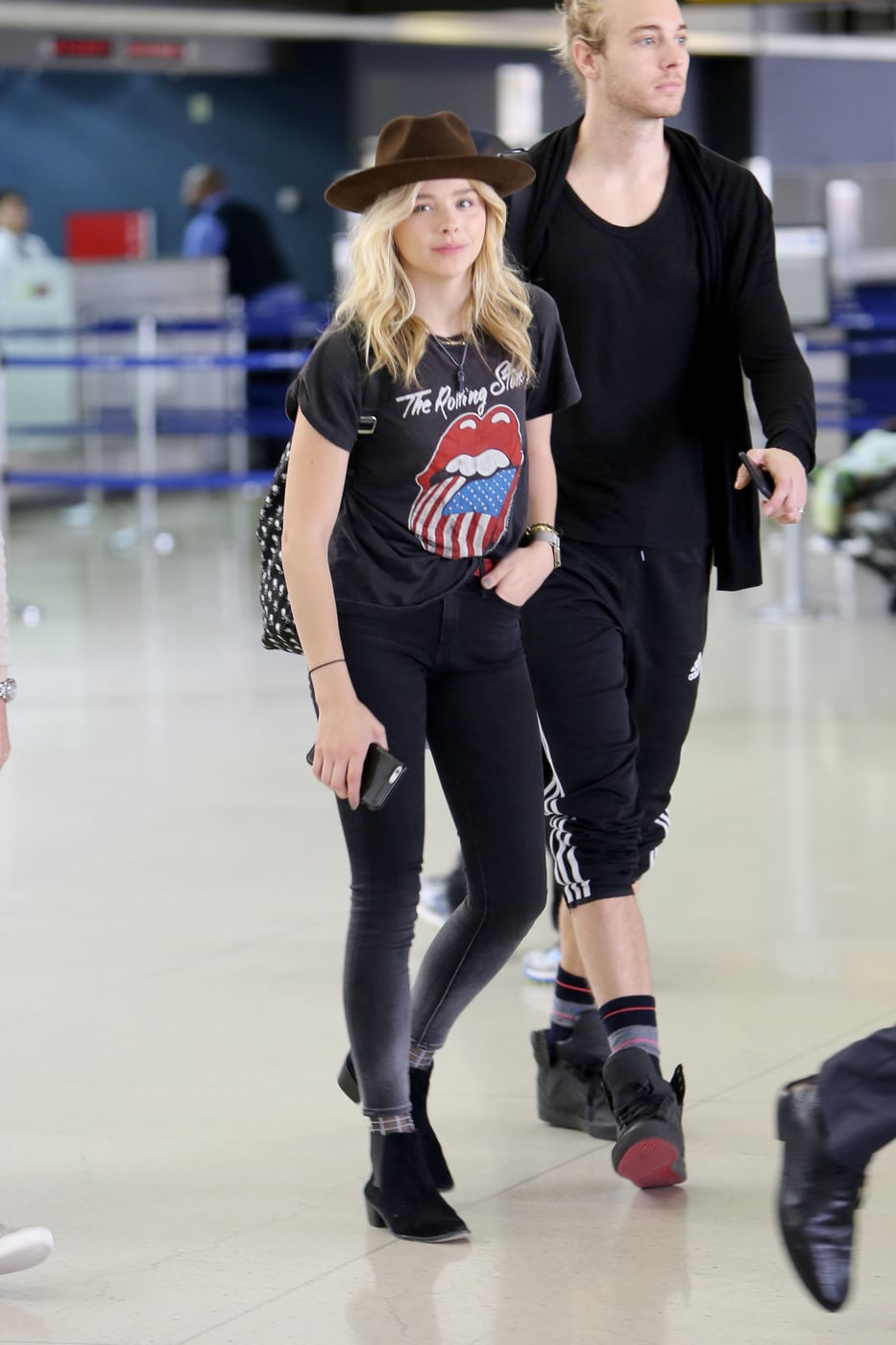 Chloë totally made this casual look into a statement with her ombre jeans. Get her look for yourself with this cute pair. Keep the rest of the outfit casual with a graphic tee and neutral accessories. You're ready to head to class!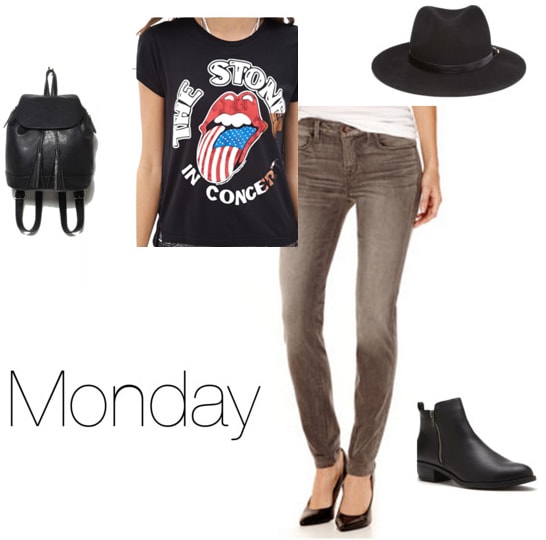 Products: Shirt, Jeans, Backpack, Hat, Boots
Tuesday: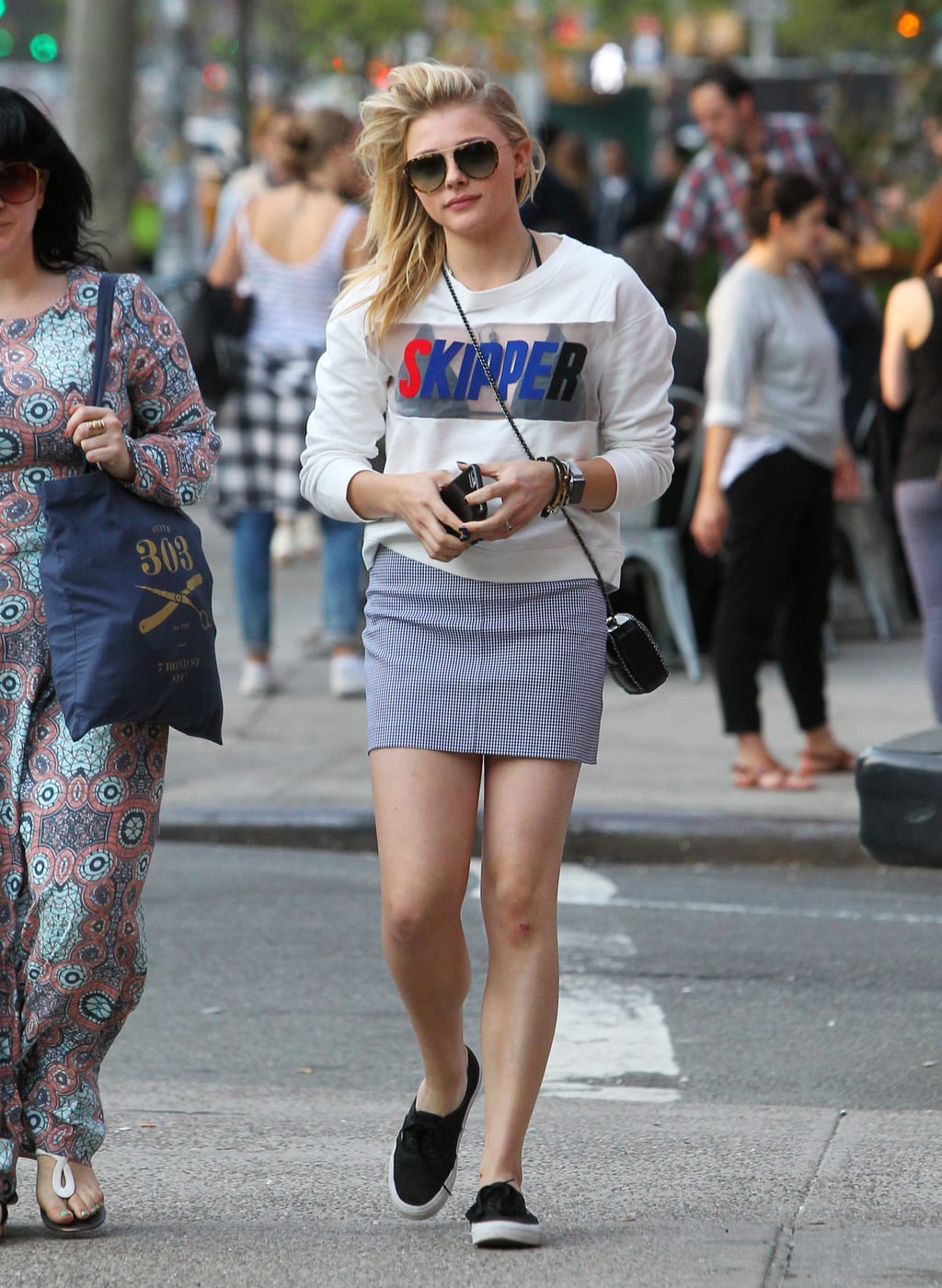 It's that time of year when you bundle up for your morning classes, but are sweating your butt off during your afternoon classes. (I know you all feel me.) This look is perfect for that seasonal transition.
Pick one of your fave sweatshirts or sweaters to keep you warm in the morning and pair it with a simple skirt to keep you cool in the afternoon. Throw on some canvas sneakers for extra comfort while walking around campus.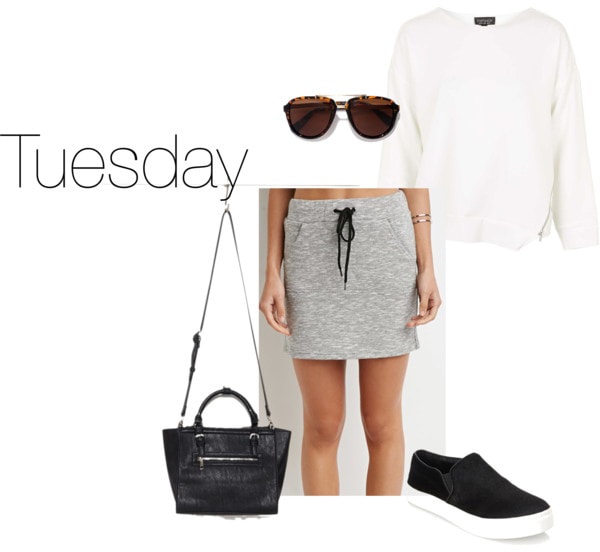 Products: Sweatshirt, Skirt, Sunglasses, Purse, Sneakers
Wednesday: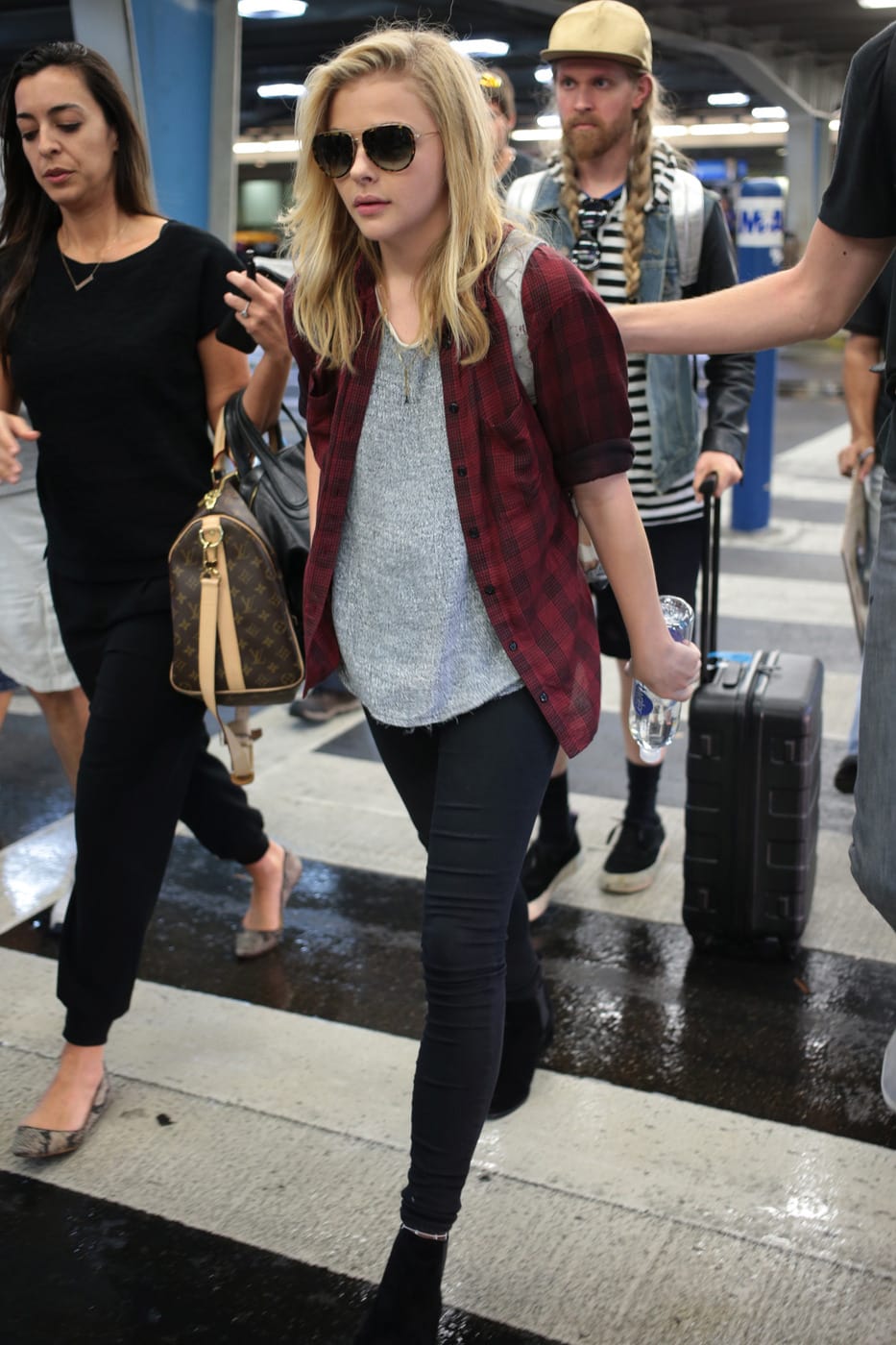 If you are anything like me, you pulled out all of your flannels at the first sign of cooler weather. Take a cue form Chloë when you are running late for class. Throw your favorite flannel over a t-shirt, and add some booties for an outfit that looks more put-together than you feel.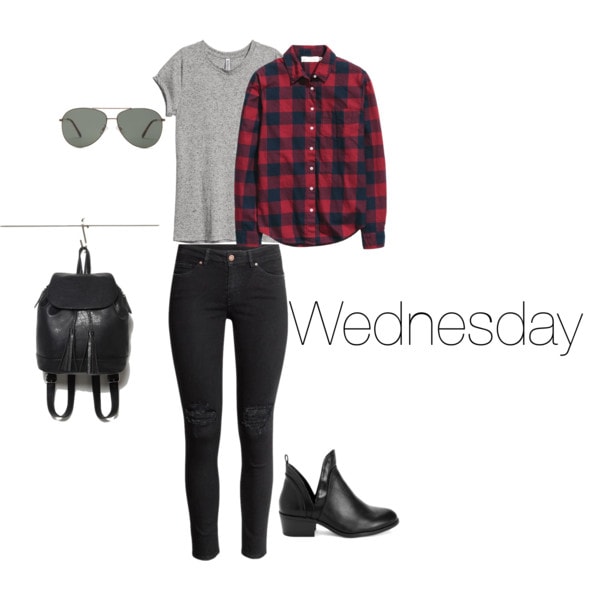 Products: Shirt, Flannel, Jeans, Sunglasses, Bag, Boots
Thursday: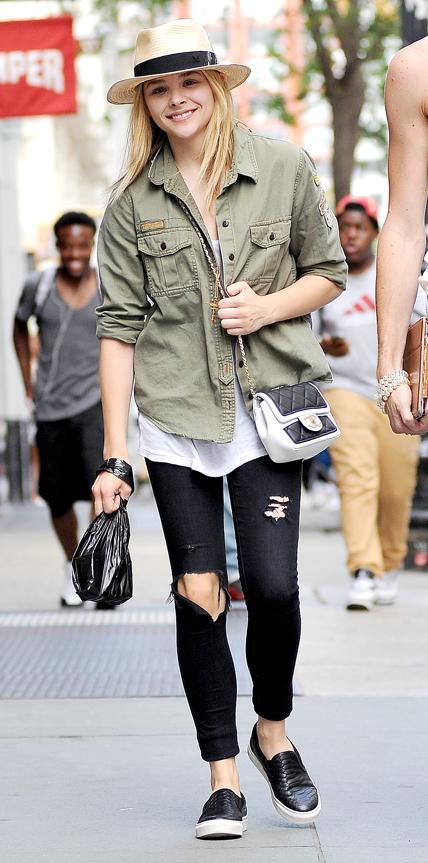 Fall is almost here and this outfit screams fall fashion! An olive utility jacket is a MUST have for every girl's fall wardrobe. (Proof we're obsessed with them here.)
There are endless ways to style this jacket – see the link above for more ideas. Suffice to say this piece can transform a simple t-shirt and jeans into a super stylish outfit. Throw on a hat and some flats and you have the perfect fall outfit.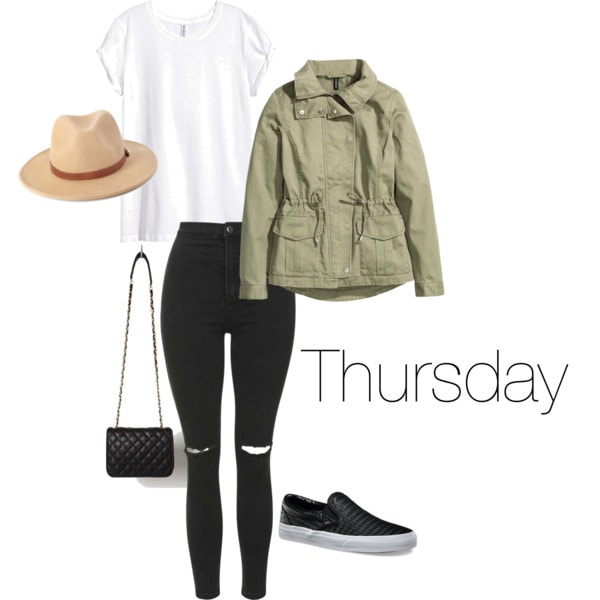 Products: Shirt, Jacket, Jeans, Sneakers, Bag, Hat
Friday: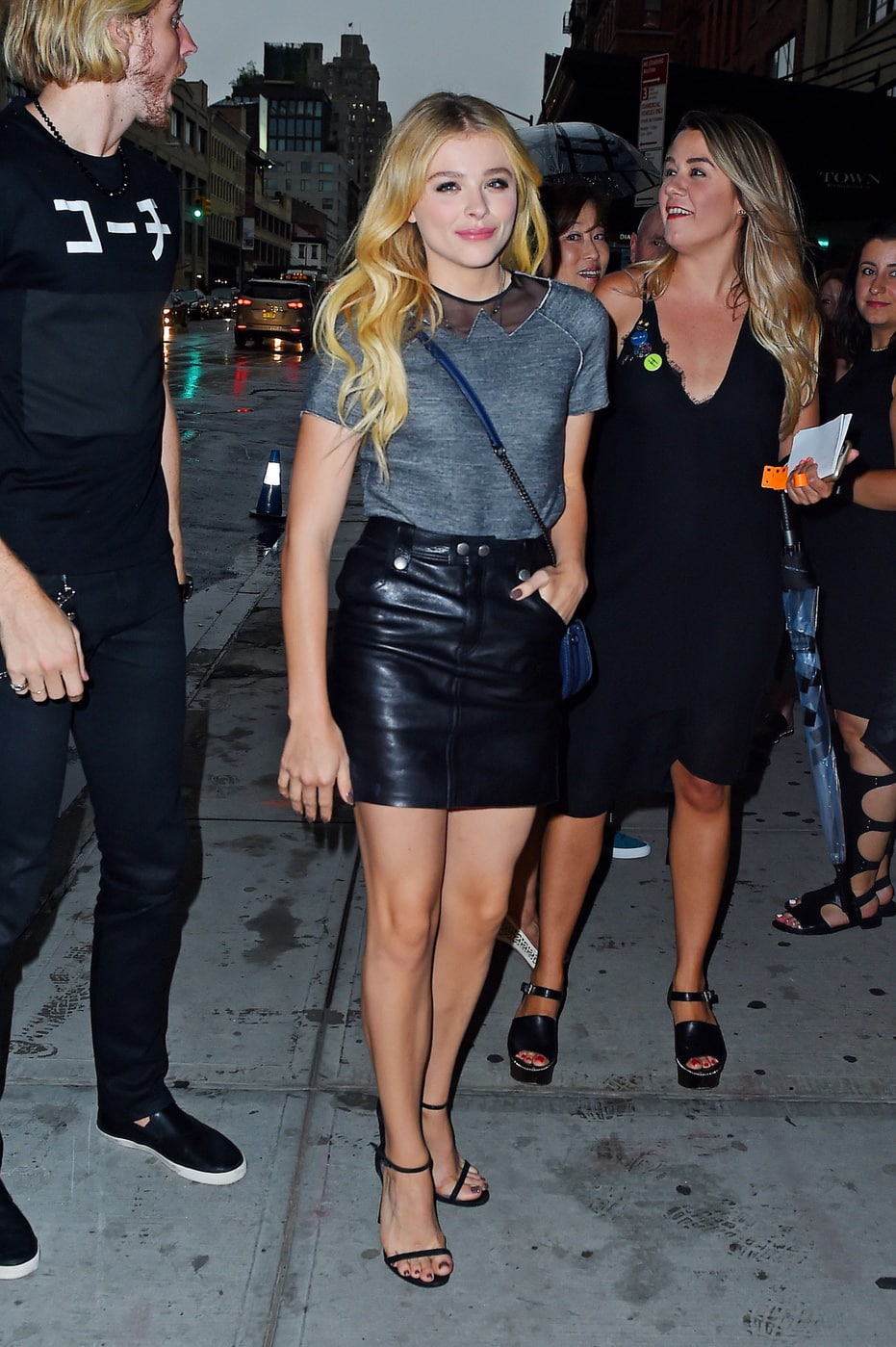 This look is the perfect combination of girly, preppy, and edgy. The simple grey collared tee, paired with this statement leather skirt, is a great transition look for class to night out. Pair it with sneakers during the day and slip on your heels in the evening. As Chloë always does, add a bright accessory to spice up the outfit.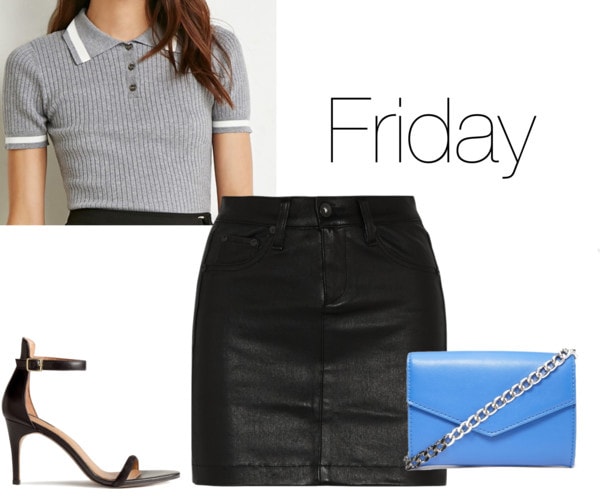 Products: Shirt, Skirt, Heels, Purse
Saturday: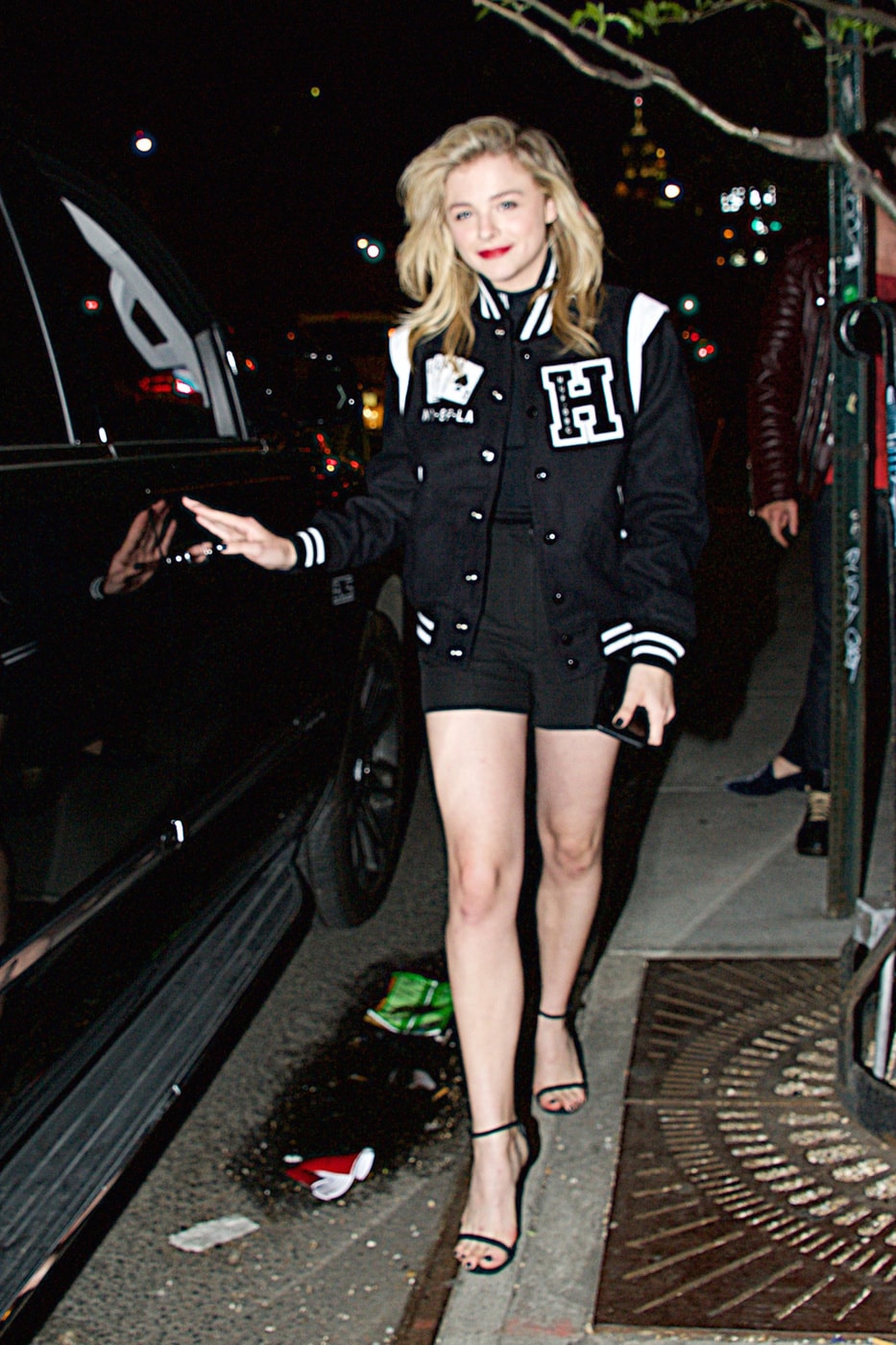 Monochrome might be Chloë's favorite fashion trend. She loves to rock the all-black look and has yet to disappoint with a dark outfit!
Pair some simple black shorts with a basic black tee for a similar look to Chloë's. To add her signature sporty casual look, throw on an oversized bomber jacket. Finish the look with a statement red lip.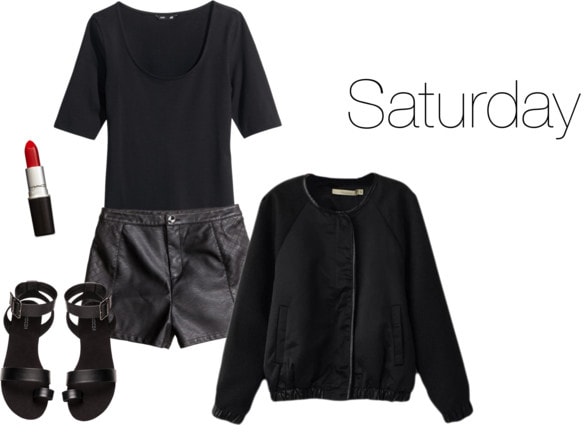 Products: Shirt, Jacket, Shorts, Sandals
Sunday: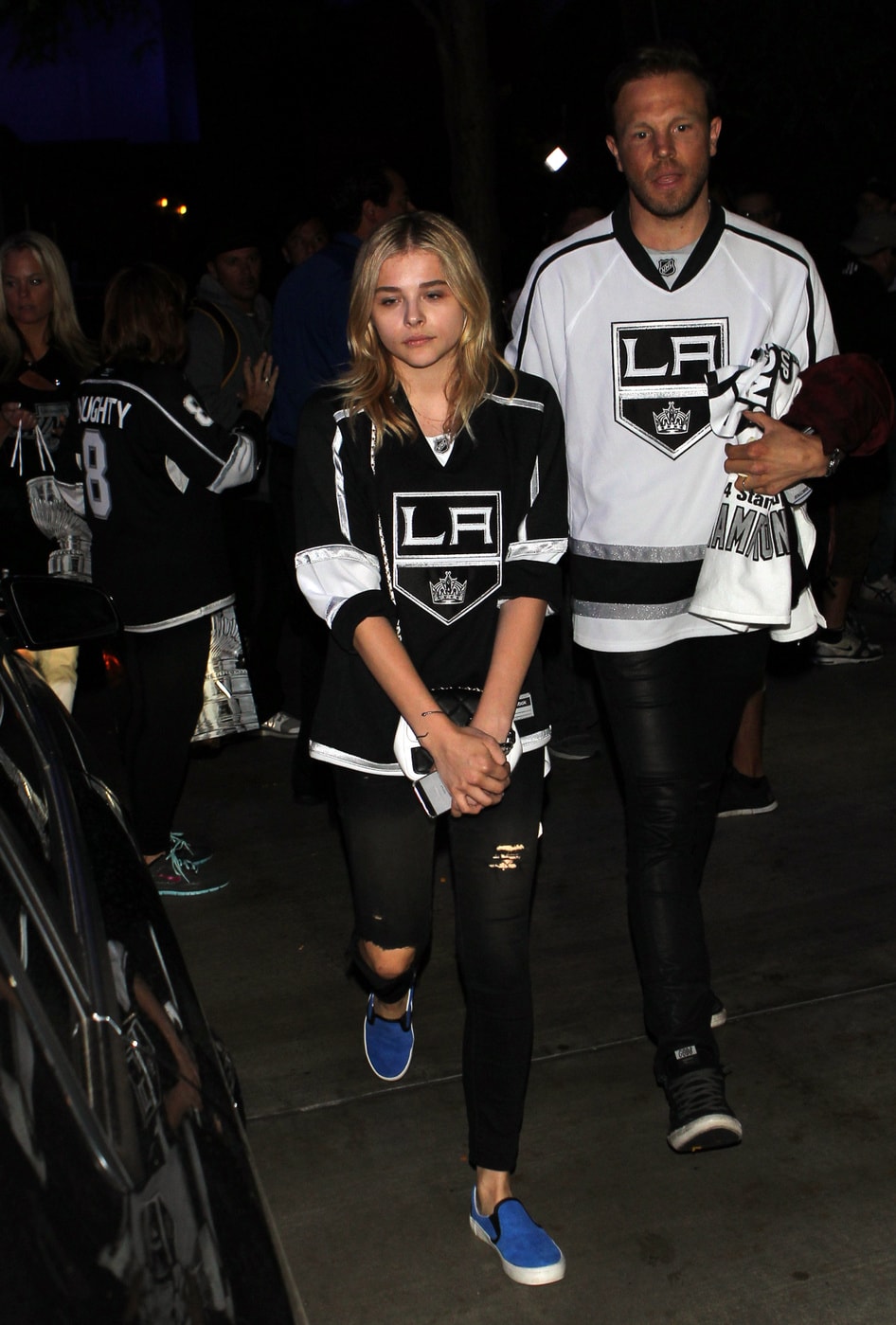 Keep it casual for a lazy Sunday in this oversized jersey shirt. Edge up the look with a pair of distressed skinnies and top it all off with a pop of color from these gorgeous blue canvas sneakers. Whew! You've had one stylish week.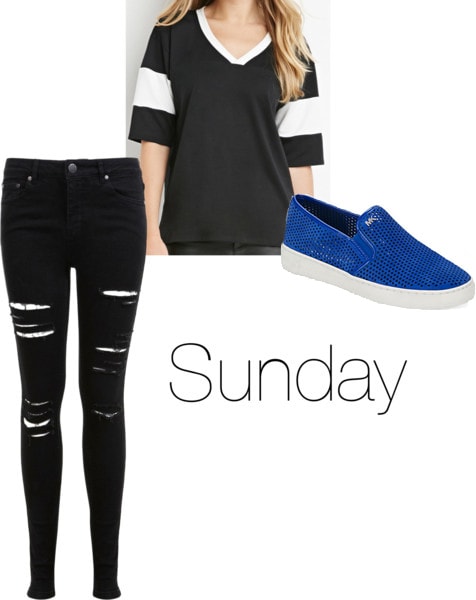 Products: Shirt, Jeans, Sneakers
Thoughts?
What do you think about Chloë's style? Which outfit was your favorite? Would you rock any of these looks to class? Who do you want to see next?