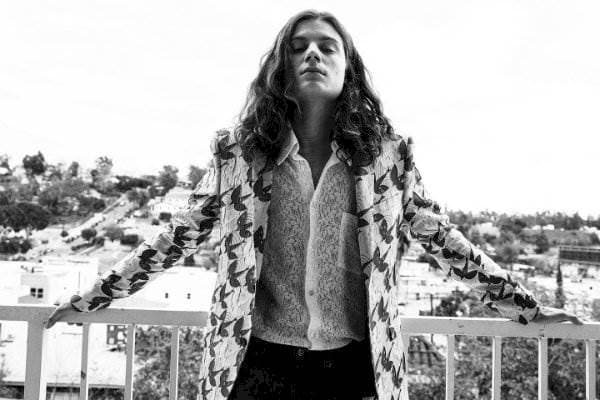 Garrett Borns, better known by his stage name BØRNS, is an American indie pop artist from Michigan. A couple months ago, he released his glowing electro-pop track, "Electric Love," from his debut album Dopamine, and ever since hearing it on the radio, I've been completely obsessed!
Watch the official music video here:
What I found in the music video was not only an intoxicating tune and bubbling energy, but also some surprising fashion inspiration! This video makes use of several trends and pairs them in unexpected ways, making them visually-interesting and fashion-forward.
Look #1: Black Light Fringe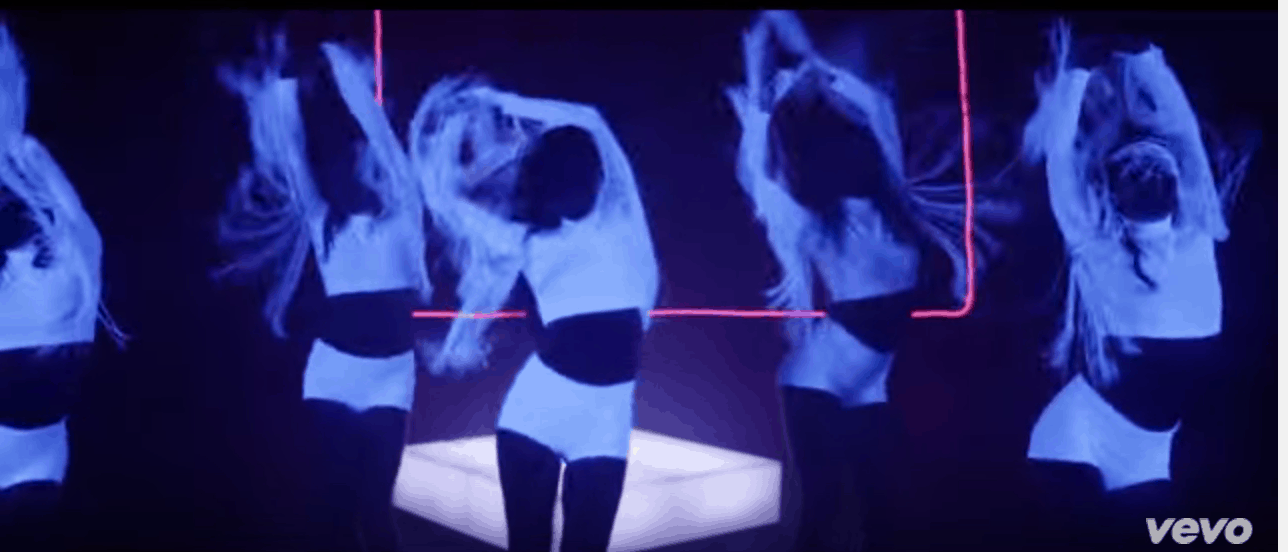 Struck By Your Electric Love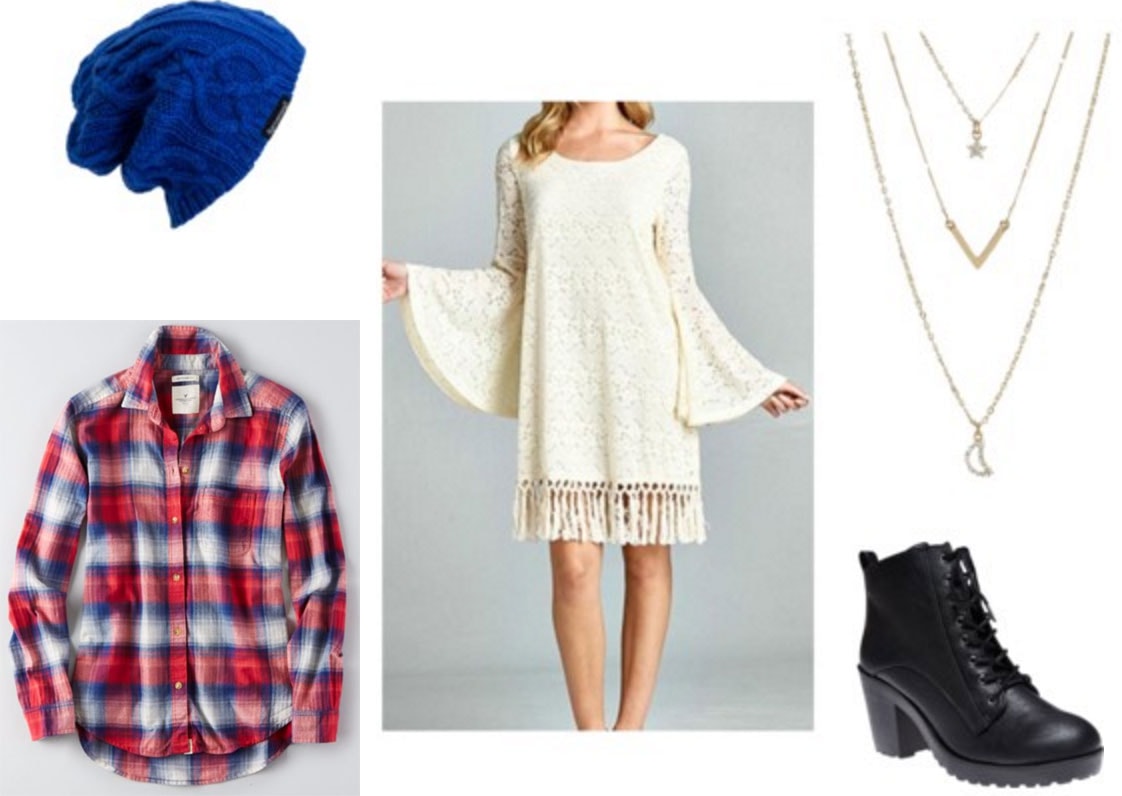 Products: beanie, flannel, dress, layered necklace, combat booties
1970s looks have made a huge comeback this season, but "Electric Love" presents them in a contemporary way, starting with the silhouette dancers.
This look incorporates fringe and '70s silhouettes and pairs them with today's trends to keep them looking fresh and modern. To mimic the UV light from the video, I found a cobalt blue beanie and paired it with this '70s bell-sleeved fringe dress. The dress is very romantic, so I balanced it out by pairing it with grungy accessories like the beanie, these black combat booties, and a tied flannel around the waist. Lastly, I added this whimsical longline and layered celestial necklace.
Look #2: Sequin Jacket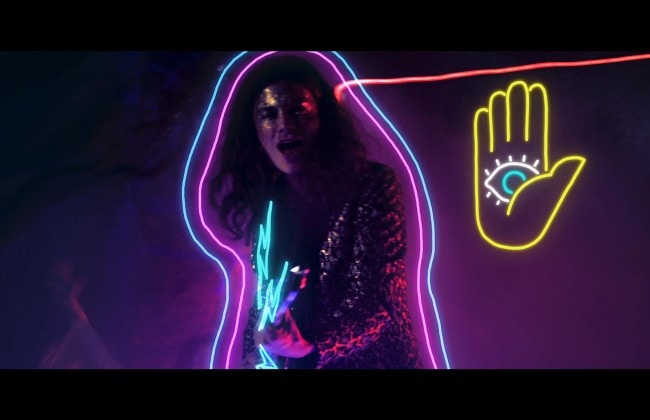 Baby, You're Like Lightning in a Bottle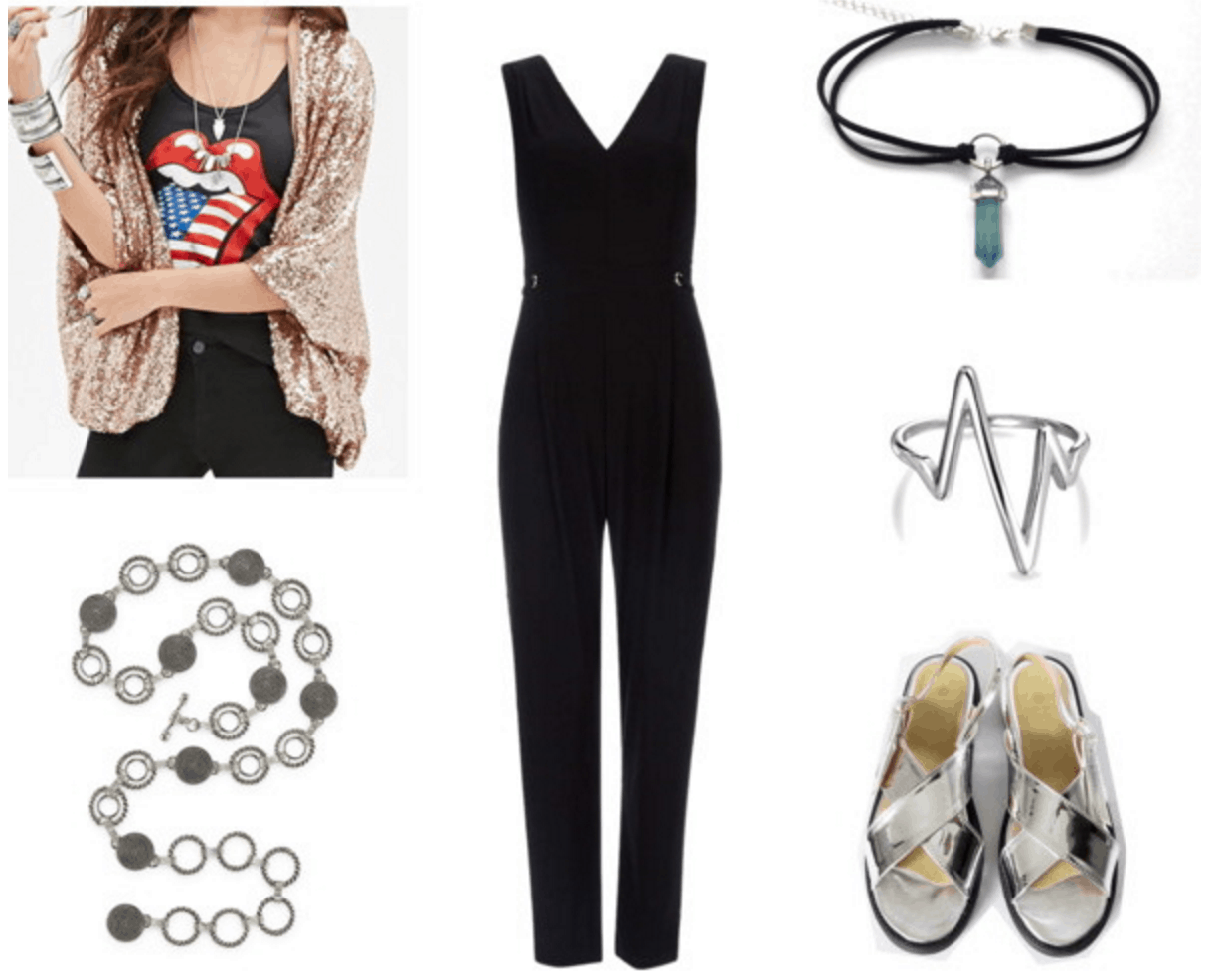 Products: sequin jacket, chain belt, jumpsuit, choker, ring, sandals
For the next look, I focused on what BØRNS was actually wearing, by finding a cool sequined jacket. To keep this from looking too flashy, I mixed the jacket with a simple black jumpsuit. I then added more trends from past decades, including a gemstone choker, holographic silver sandals, and a chained belt. As a fun accessory, I finished the look with a super unique silver statement ring.
Look #3: Psychedelic Funk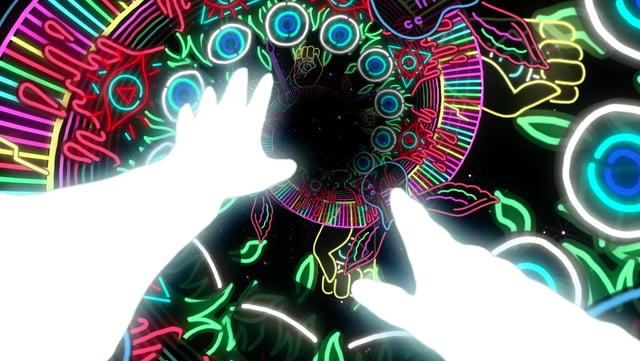 She's Sweet Like Candy in My Veins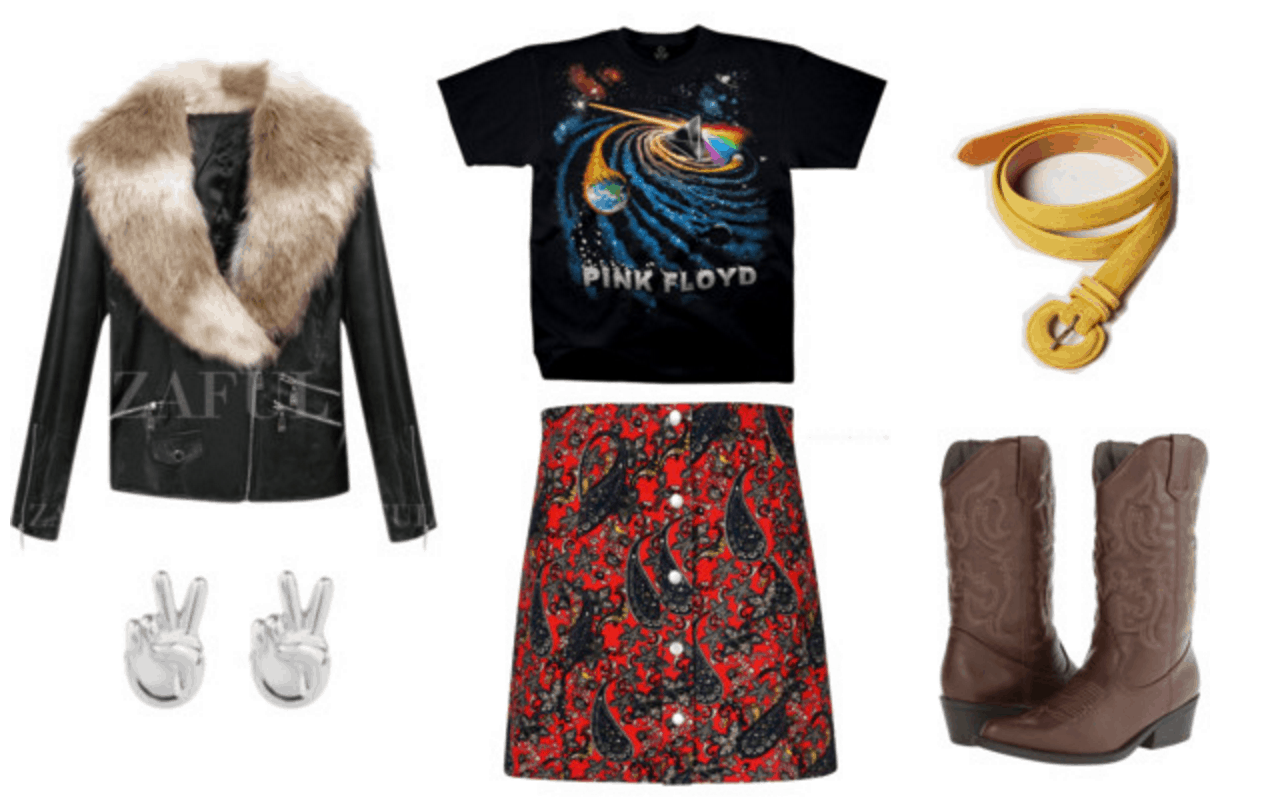 Products: leather jacket, earrings, graphic tee, skirt, skinny belt, cowboy boots
In my opinion, the most memorable part of the music video is that first drop into the chorus when the viewer is submerged in neon psychedelic images. The images are reminiscent of the kind you'd see in rock concert laser shows. (This is when I knew I had to incorporate Pink Floyd in some way or another!)
Pair your favorite rocker tee with a red printed skirt — I love this paisley one — and top it off with other '60s and '70s accents. I used a yellow skinny belt to bring out the yellow in this Pink Floyd tee, and I found a faux fur-lined leather jacket, peace sign earrings, and cowboy boots to finish this vintage rockstar outfit.
Look #4: Fuzzy Coat
As a special bonus, I found this acoustic video of "Electric Love," featuring Zella Day, which, while filmed a little more casually than the original, is as beautiful and chilling. And once I saw what this female rocker was wearing, I knew I had to make a look about it!
Watch the acoustic music video here:
Zella Day as the Modern "Penny Lane"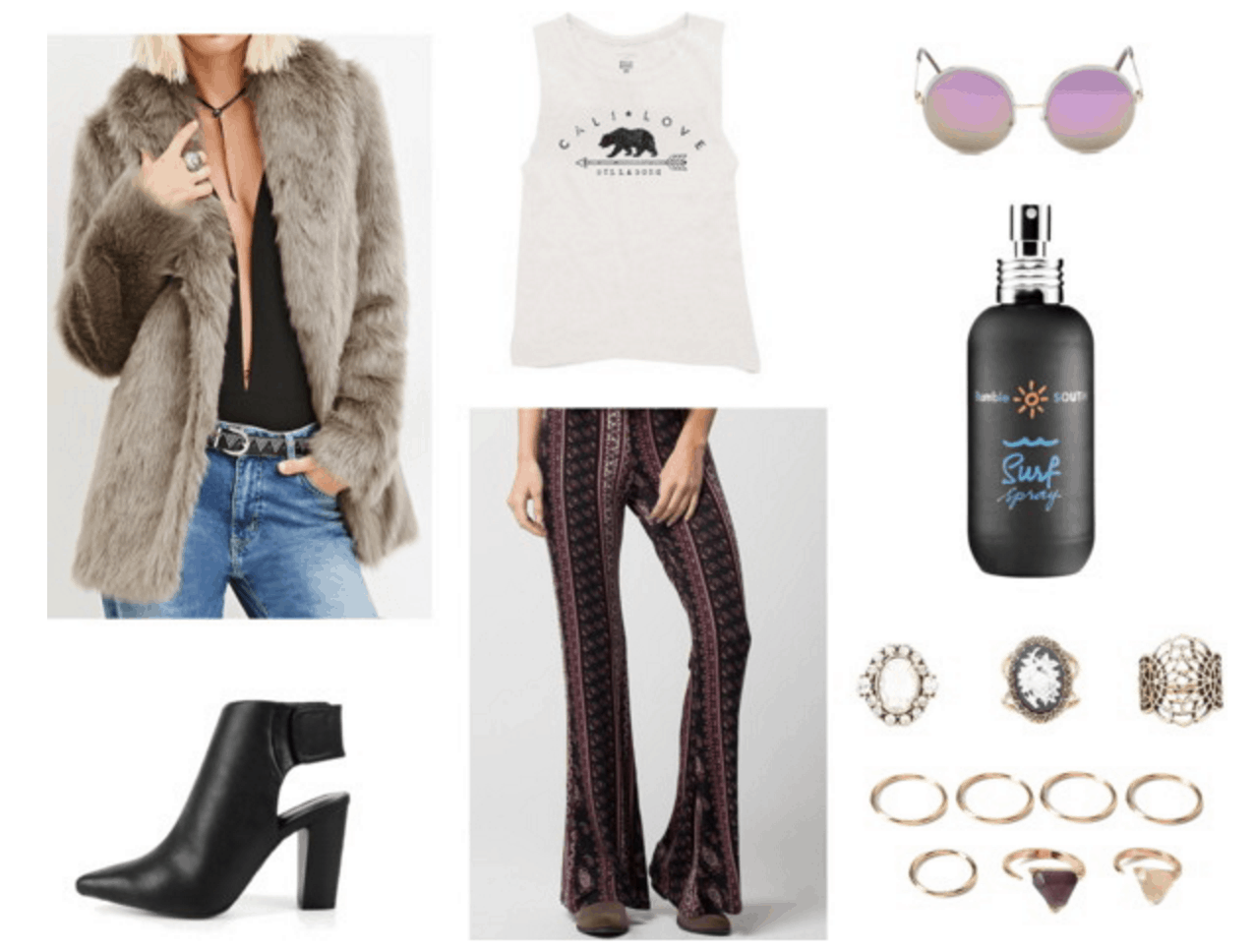 Products: faux fur coat, shoes, tank, flared pants, round sunglasses, textured hair spray, ring set 1, ring set 2
Zella Day reminded me of a Penny Lane character, which is something I really wanted to share as fashion inspiration. To create her look, I found this faux fur coat and paired it with a cream-colored Cali tank and printed dark red flared pants.
To add some texture, I found this hair spray to give you Zella's waves and found some round holographic sunglasses and tall black cut-out boots. I also loved Zella's layered ring jewelry, so I found these two rings sets that are easy to match together.
Final Thoughts?
What did you think of BØRNS' music video? Any favorite looks? Surprising pairs? Or different ways you would wear it? If you liked anything, please comment below!