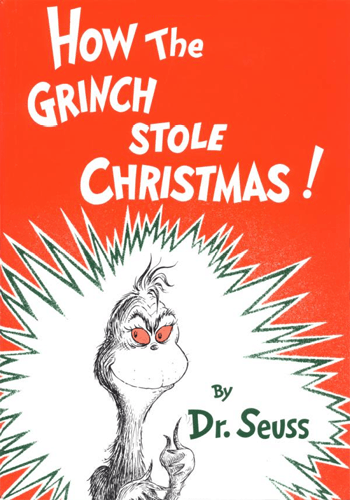 It's that glorious time of year again! No matter which one(s) you celebrate, the holidays are truly a special time. We're always talking about our favorite holiday movies, however I also love a good holiday book, my favorite being How the Grinch Stole Christmas.
Written by the master of rhyme himself, Dr. Seuss, How the Grinch Stole Christmas is a story that has influenced countless children. Now, it can influence your wardrobe for this special season and the upcoming new year.
Get out your Santa bag and hook up your dog as a reindeer, because we're taking a ride with the Grinch!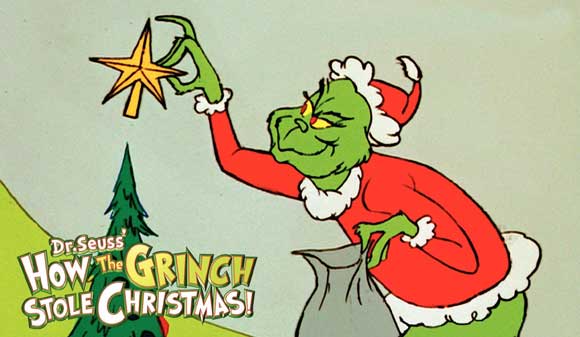 Glittery, not Grinchy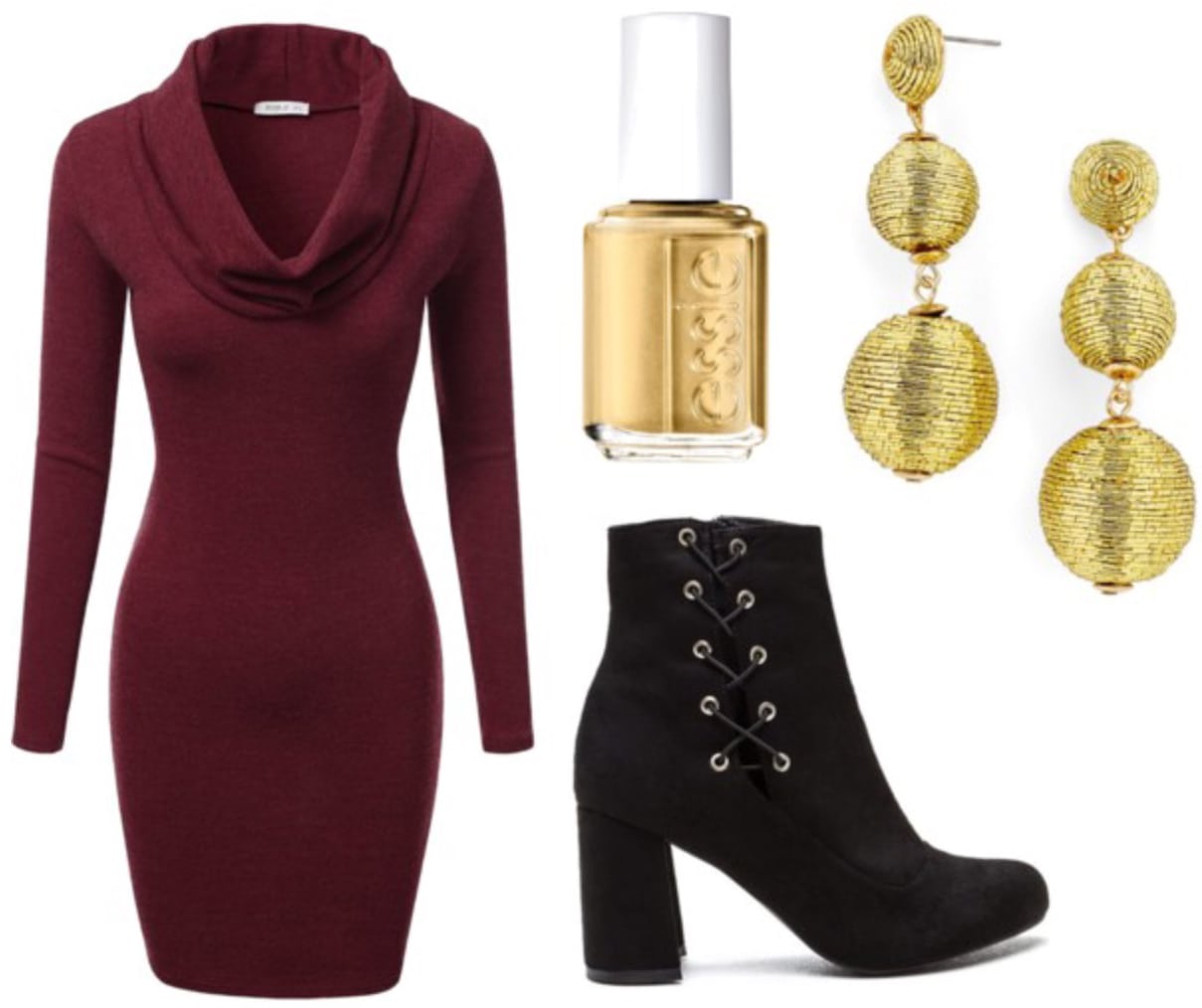 Products: Dress – Amazon, Polish – Amazon, Earrings – Nordstrom, Boots – GoJane
Are struggling with ideas for what to wear to that fancy Christmas party? Worry no more: This is the foolproof outfit formula you need. (You won't have to fasten your own Santa costume out of red curtains like the Grinch!)
The formula is simple: a dark red dress that can be worn on more occasions than one, statement earrings that are formal but fun, and shoes with a slight edge to them like these booties. Top it all off with some gold nail polish and you're set.
Holiday Cheers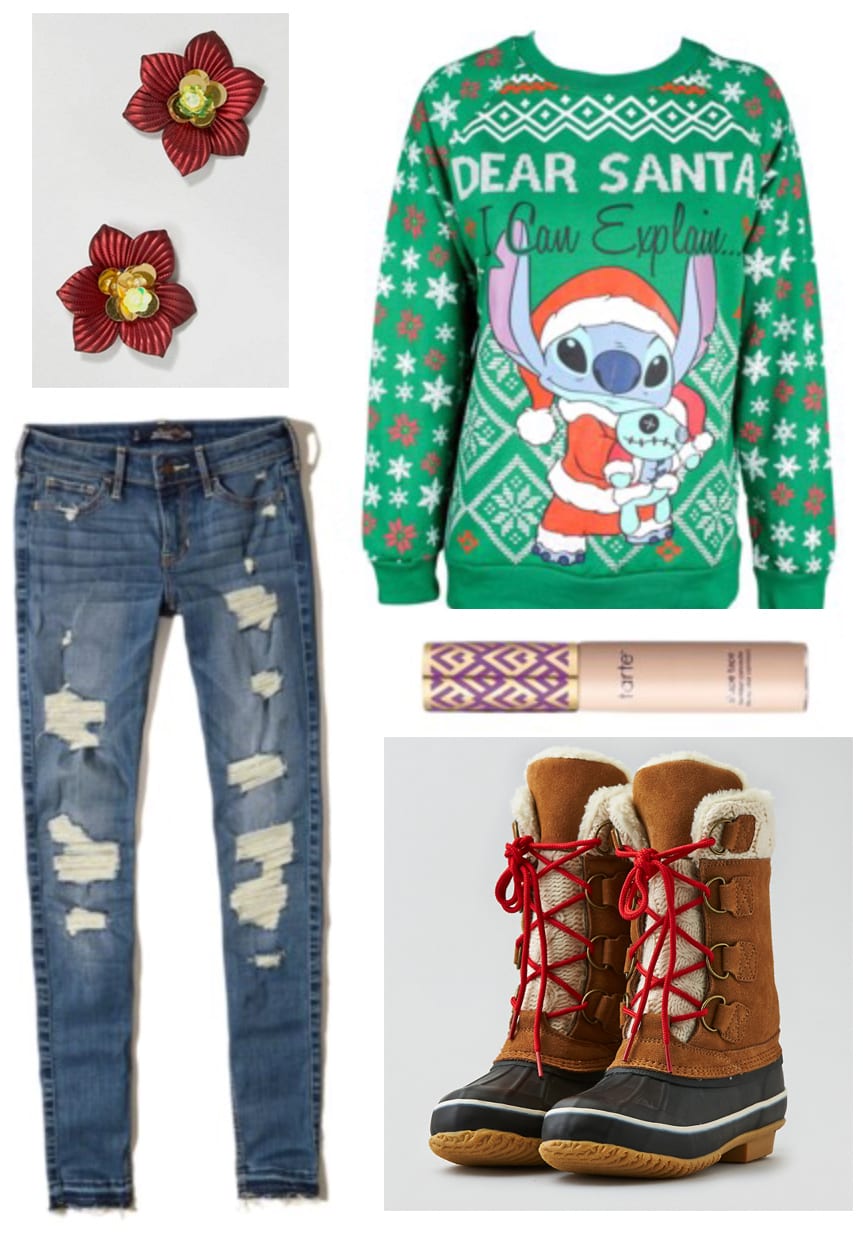 Products: Earrings – ASOS, Jeans – Hollister, Sweatshirt – Amazon, Boots – AEO, Concealer – Ulta
Maybe this year you have a casual holiday get-together in the cards. Whether you're celebrating with friends, family, or Santa Claus himself, this is the perfect low-key, fun, and just-cheesy-enough party look.
A Christmas sweater might as well be a wardrobe basic this time of year. Ditto for cozy winter boots and casual skinny jeans. Concealer will erase all signs of holiday stress, and red flower earrings make the outfit just the right amount of festive.
Christmas Tree Caroling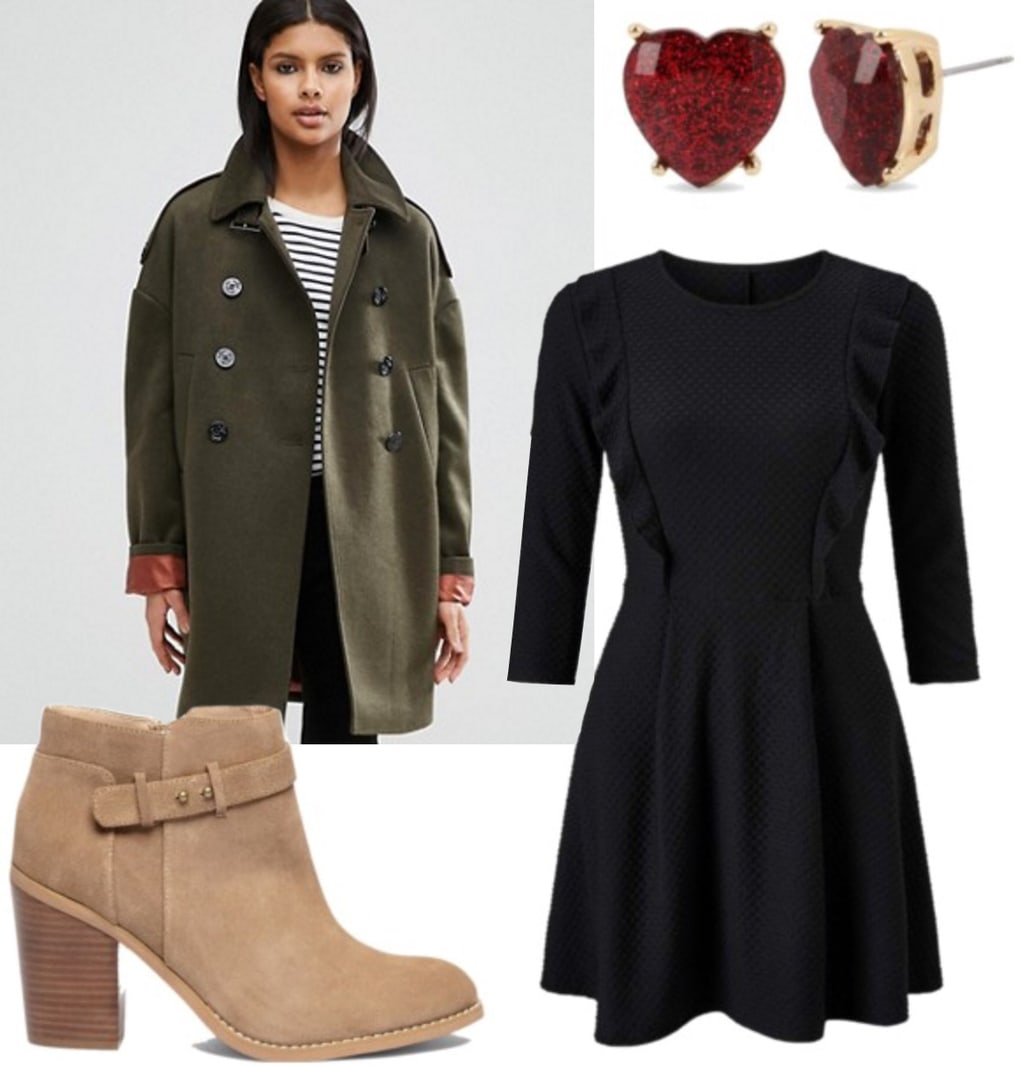 Products: Coat – ASOS, Shoes – Sole Society, Earrings – Belk, Dress – Tobi
At the end of the Grinch, the Whos from Whoville wake up to find that they have no presents or decorations left in town. Nevertheless, they joyfully gather around a Christmas tree and sing with their hearts full. It is this sight that makes the Grinch's heart grow three sizes: He realizes that Christmas is about love and joy, not wealth.
This look is perfect for singing around the Christmas tree. A little black dress is classy but is dressed down a bit with comfy ankle boots. Add glittery red heart earrings to reference the Grinch's change of heart. For any outside caroling, be sure to put on a coat!
Your thoughts?
So what did you think? Do you have a favorite holiday book? Which look did you like the best? What book would you like to see next? Let us know in the comments below!