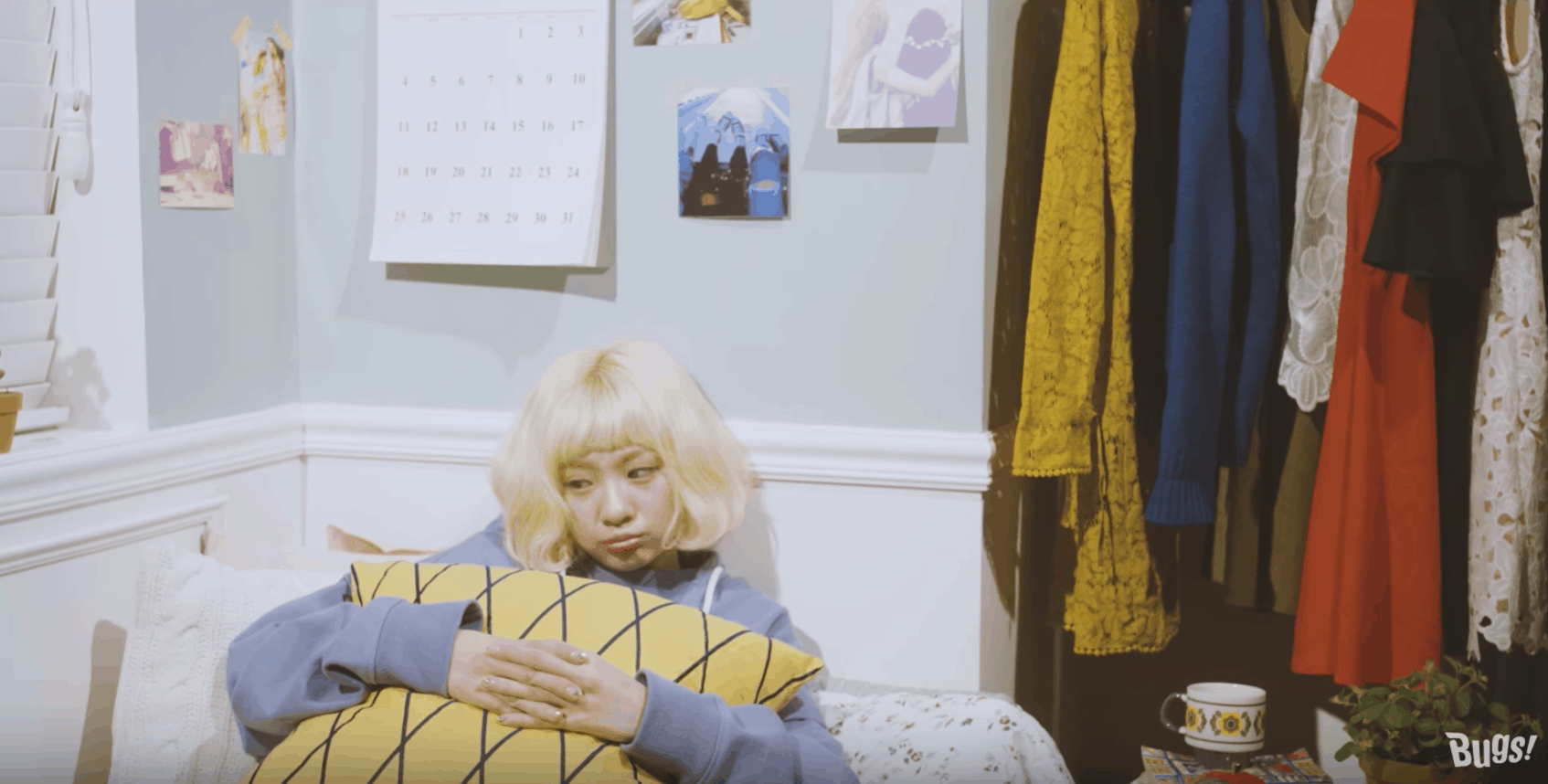 For this week's K-Pop fashion post, I wanted to introduce you to the indie female group, Bolbbalgan4. (They're also known as Bolbbalgan Sachungi, which means — wait for it — "red-cheeked puberty".)
This duo, which debuted in 2016, is composed of Ji Young Ahn (the main vocalist) and Ji Yoon Woo (the rapper and guitarist).
Check out their music video for "Tell Me You Love Me," their most recent hit, below:
This song is about a girl who wants her crush to admit that he likes her so they can make things official. It's a catchy, light, feel-good tune, and the fashion reflects the relaxed and comfy vibe of the music video.
Look 1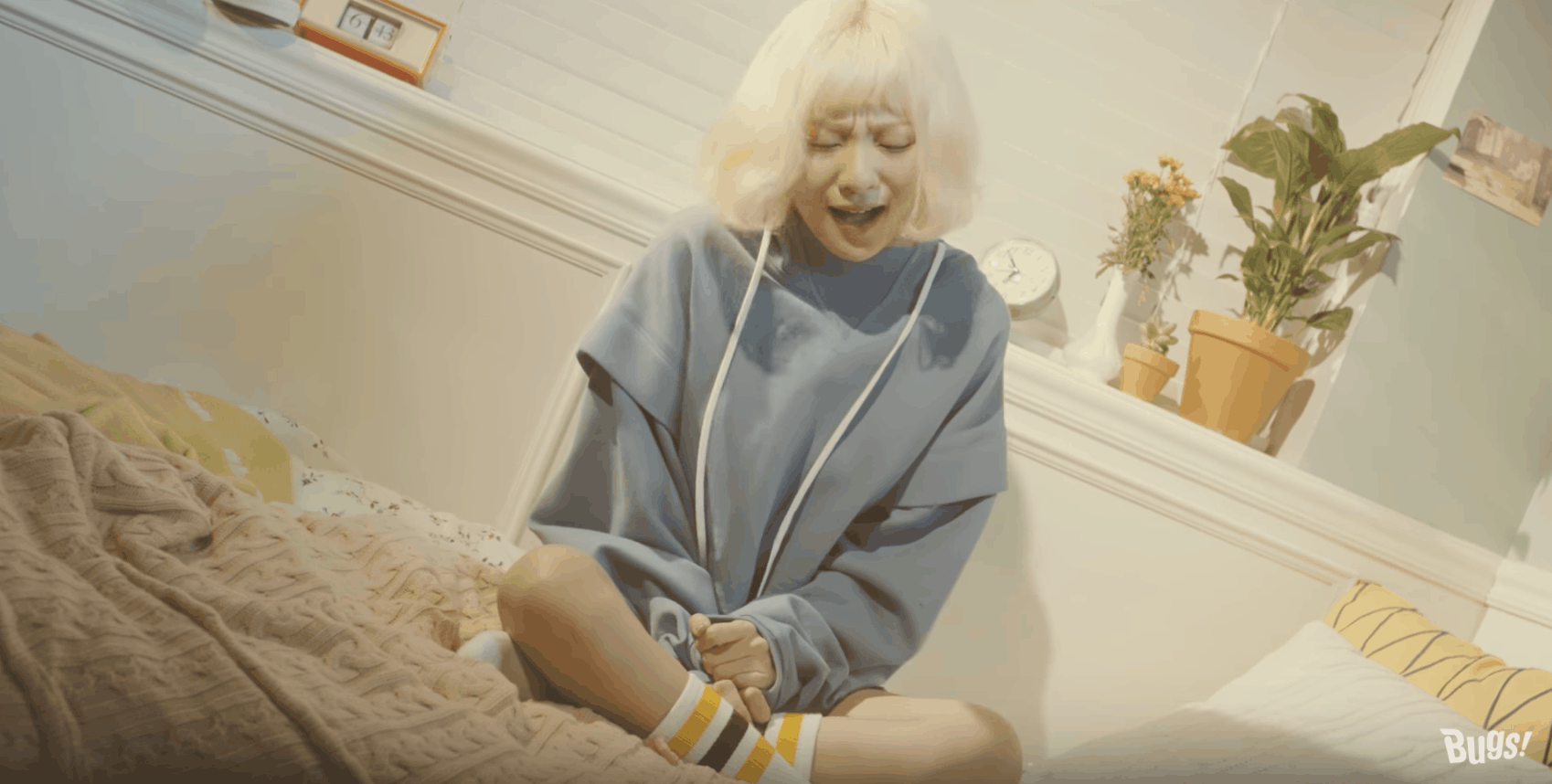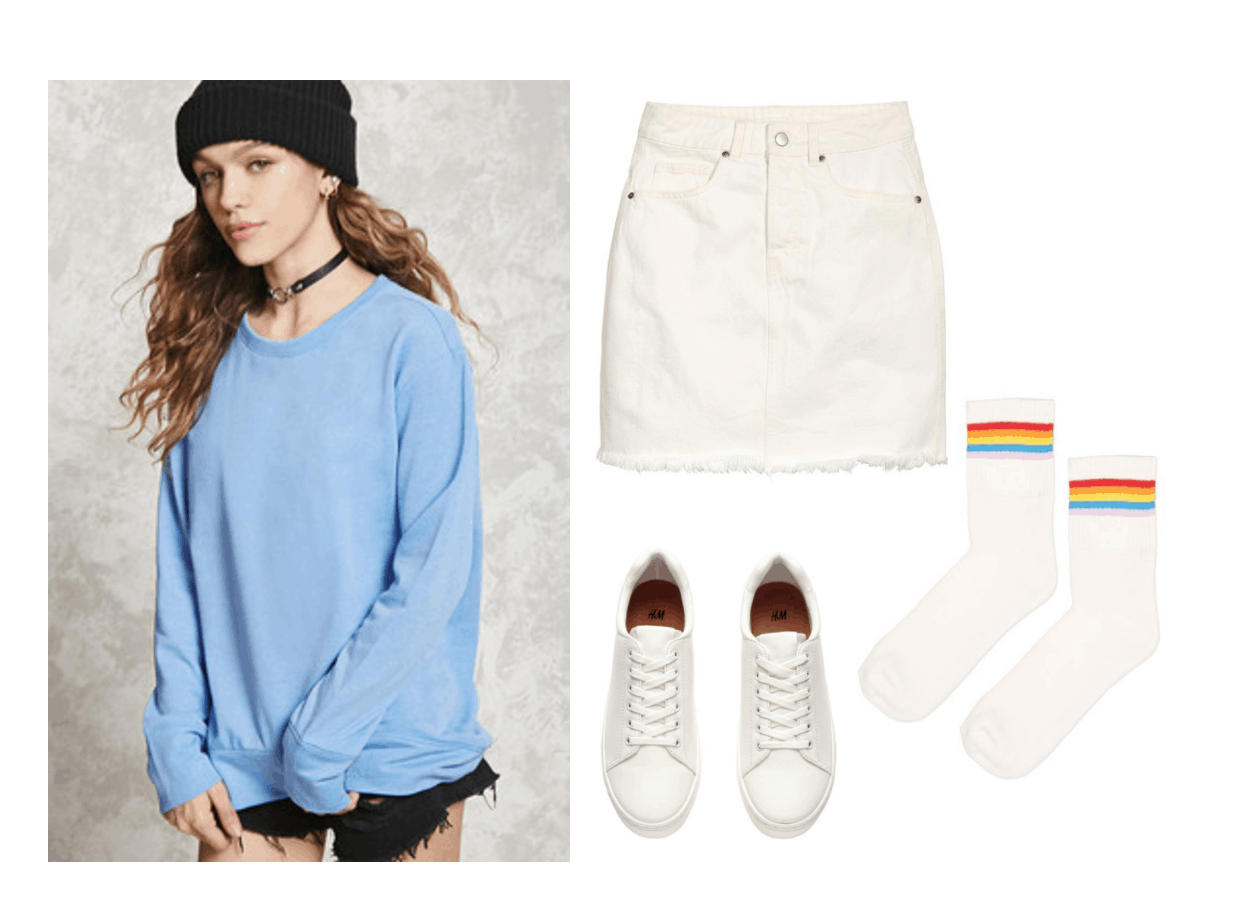 Products: Sweatshirt – Forever 21, Skirt – H&M, Socks – Topshop, Shoes – H&M
I love that you can be fashionable in something as comfy as a sweatshirt. I styled this blue one with a white twill skirt, fun striped socks, and some sneakers.
Look 2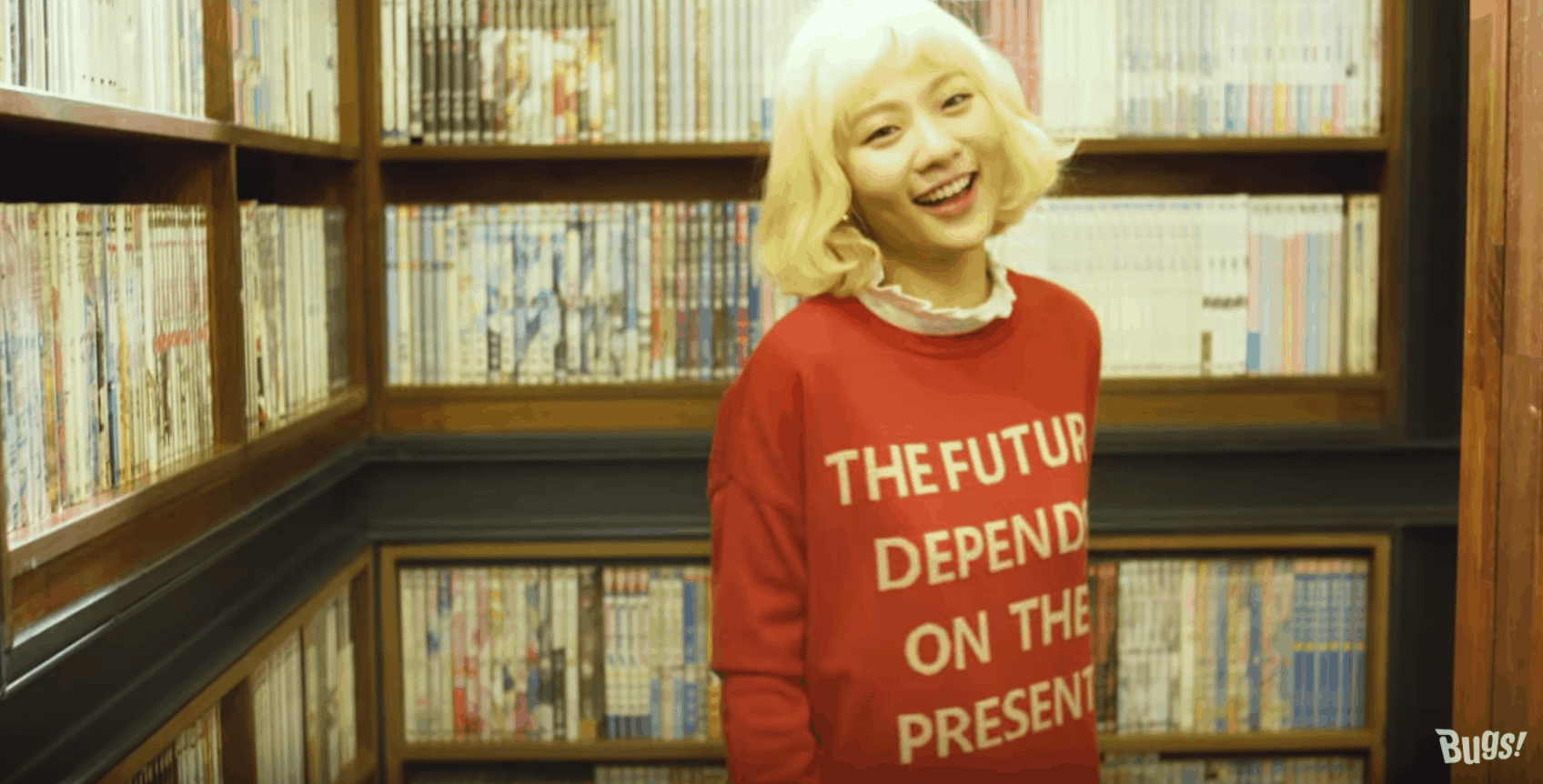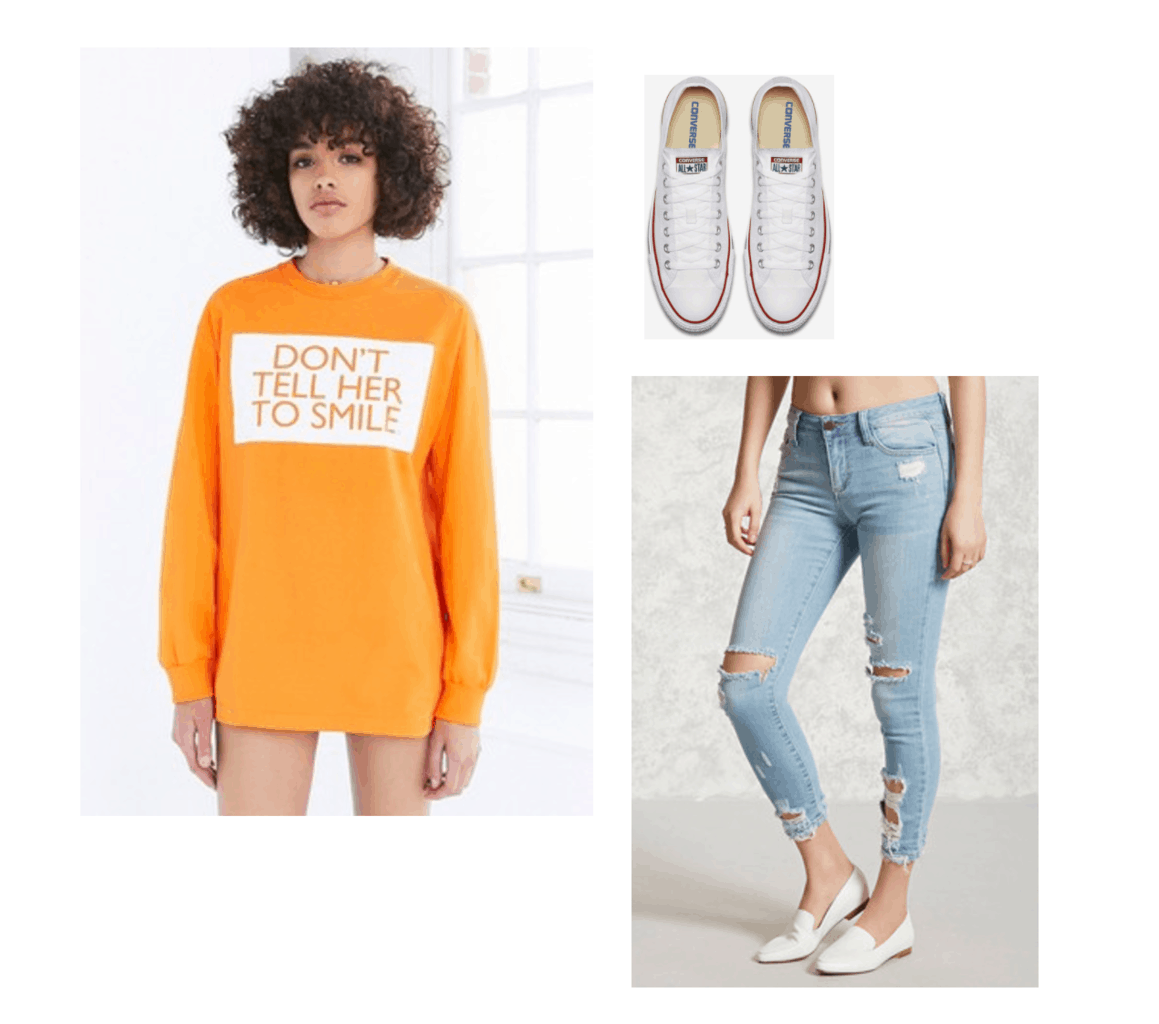 Products: Top – Urban Outfitters, Jeans – Forever 21, Shoes – Nike
Ji Young's red sweater is a bold statement piece. I was inspired to recreate this look with a top that was just as vibrant. I liked that I had the freedom to imagine the rest of the look, which I did with some ripped jeans and sneakers. This would be great for a study day at the library or Sunday brunch.
Look 3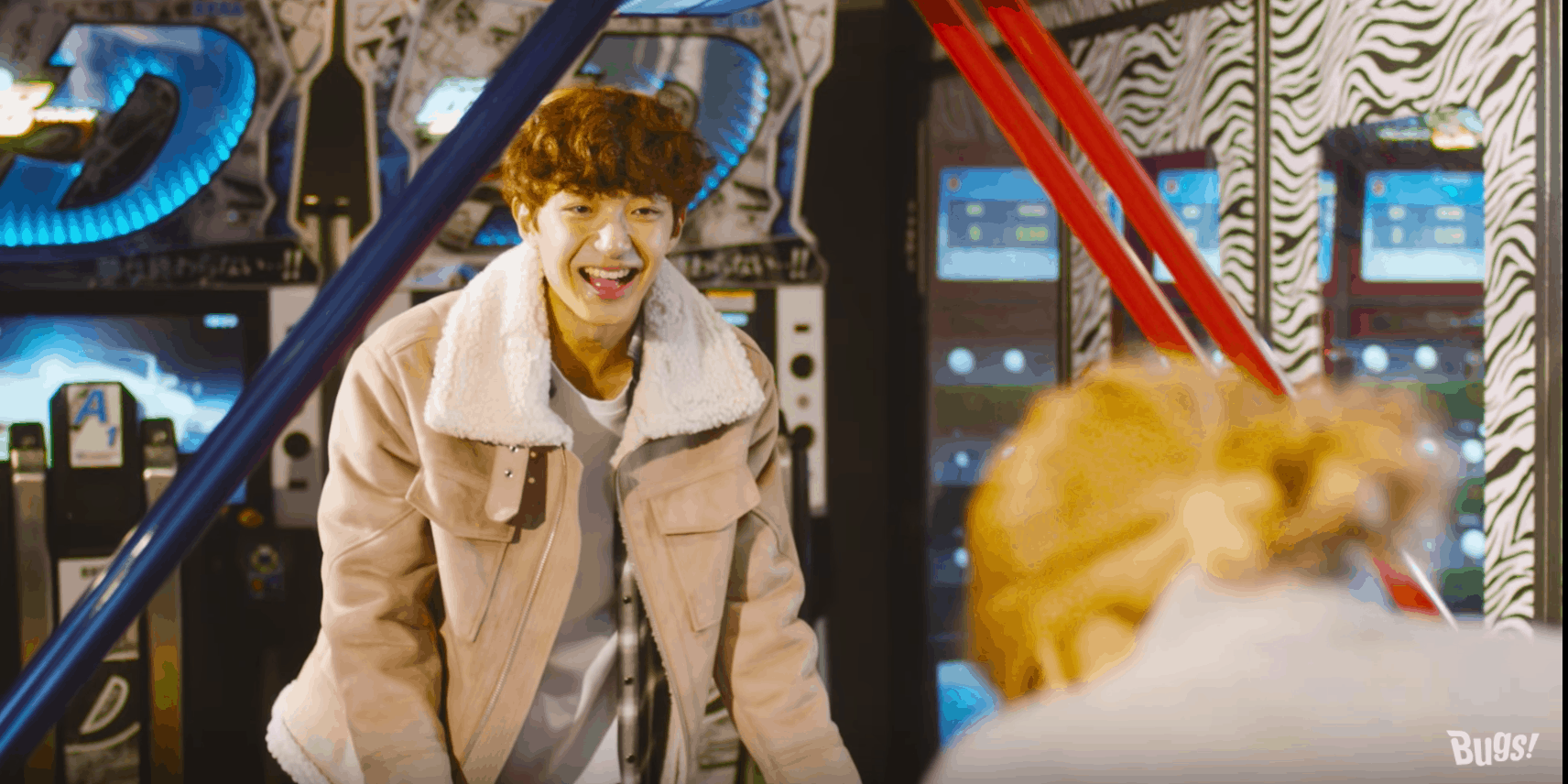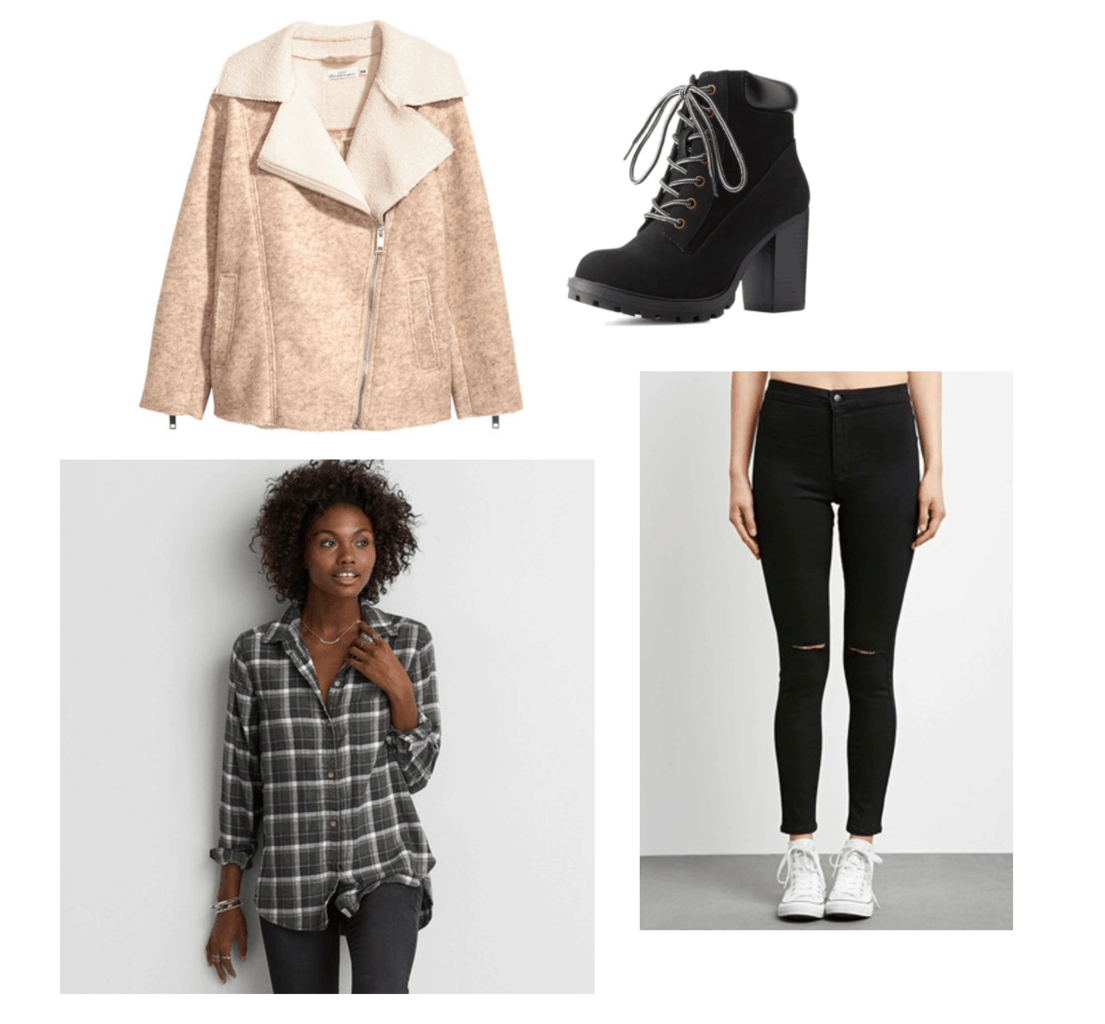 Products: Flannel – American Eagle, Jacket – H&M, Jeans – Forever 21, Boots – Charlotte Russe
For the last look, I was inspired by the jacket that the girl's crush was wearing in the music video. I found a similar faux-fur jacket and styled it with a flannel shirt, black jeans, and booties to create that perfect campus-casual vibe.
What Do You Think?
Would you try any of these looks? Did you enjoy the song? Leave your comments below!