HBO's hit drama Big Little Lies returned on June 9th for a star-studded second season.
Following on from the unprecedented success of the first season, this who-dunnit murder mystery series features Hollywood heavyweights such as Reese Witherspoon, Nicole Kidman and — starting this season — Meryl Streep.
Based on the bestselling novel by Liane Moriarty, Big Little Lies tells the story of five very different women from the town of Monterey, California. In the first episode, we learn of a murder at the town's trivia night, though neither the perpetrator nor the victim is revealed until the final episode. Throughout each chapter, we get a glimpse behind the seemingly perfect lives of the families in this seemingly perfect town.
Today I'm marking Big Little Lies' triumphant return with a fashion inspiration post on the women of this star-studded show. These ladies are classy, sassy and oh-so-stylish, so whether you're a Maddie or a Bonnie, here are five looks inspired by your favorite members of the Monterey 5.
Madeline
Madeline Martha Mackenzie (played by the unstoppable Reese Witherspoon) is the classic type-A personality of this unlikely friendship quintet. In season 1, we are introduced to Madeline when a chance encounter with new Monterey mom Jane Chapman leads to an unlikely friendship.
Madeline lives in a beautiful coastal-view house with her husband Ed and daughters Abigail and Chloe. However, Abigail's father Nathan has also remarried and has a new family with Bonnie. Much of the conflict surrounding Maddie's storyline has to do with this fact, as well as the revelation that she was unfaithful to Ed prior to the show's events.
Madeline's perfectionism is reflected in her clothing, which consists of designer dresses and sky-high heels. According to costume designer Alix Friedberg, 'trying too hard is the look we wanted to convey' for Maddie.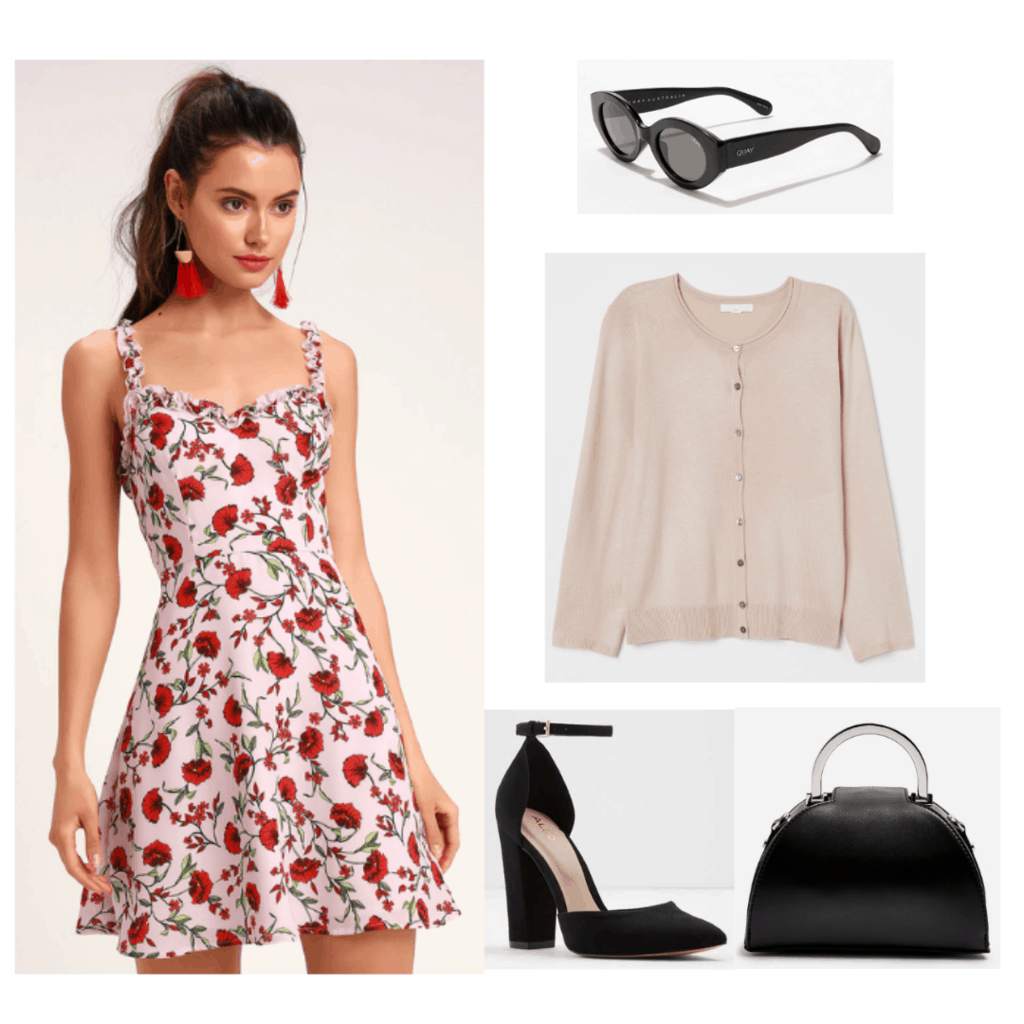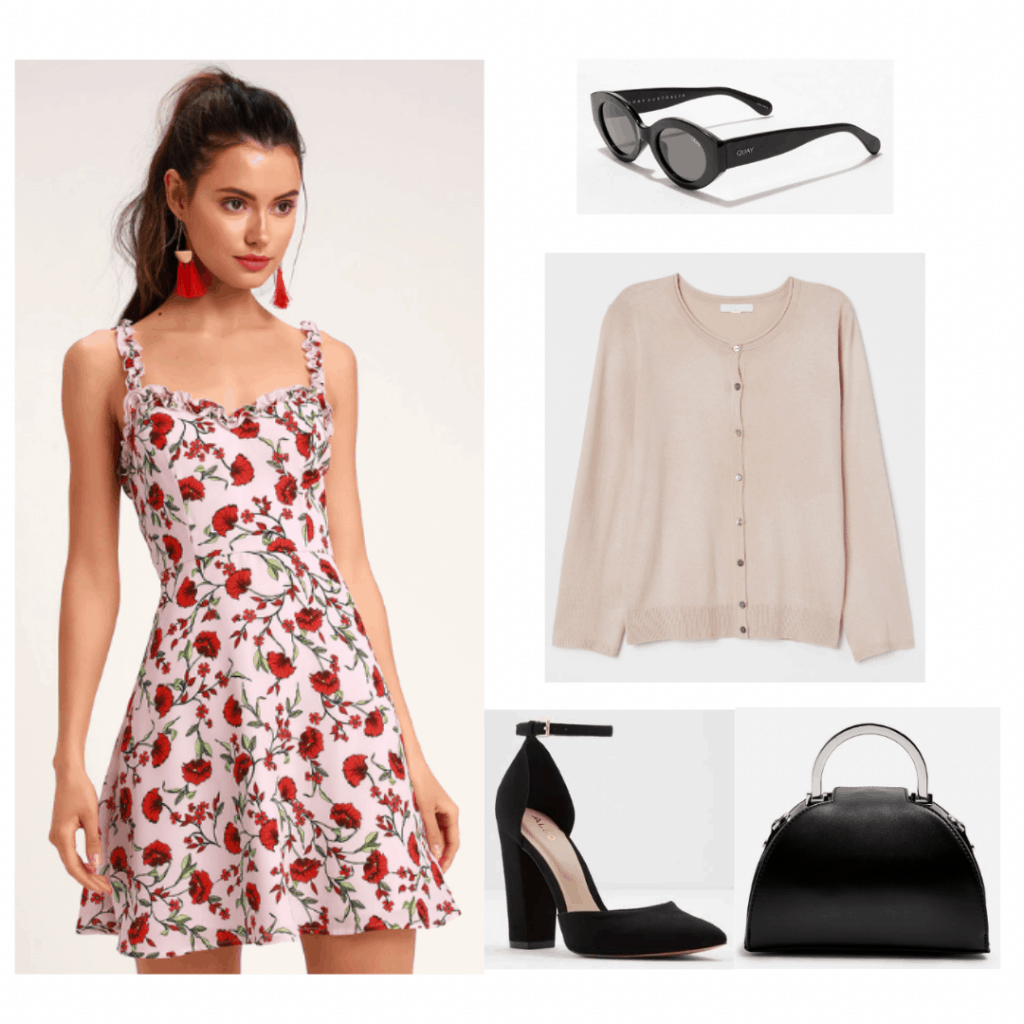 Products: Dress – Lulu's, Cardigan – H&M, Sunglasses – Quay Australia at Miss Selfridge, Bag – Topshop, Shoes – ALDO.
Celeste
Celeste Wright (played by the beautiful Nicole Kidman) is an ex-lawyer turned stay-at-home mom to twin boys. Her husband Perry is a handsome, high-flying businessman, and the two seem like a perfect couple. However, Celeste is harboring a dark secret: she is the victim of extreme emotional and physical abuse by her manipulative husband.
Much of Celeste's story arc revolves around her attempts both to justify Perry's abuse, and eventually to plan her escape from the situation. Her wardrobe reflects her desire to stay passive and hidden, for fear of upsetting her abuser.
Though her gear is designer, Celeste sticks to neutral creams and browns so as not to draw attention to herself.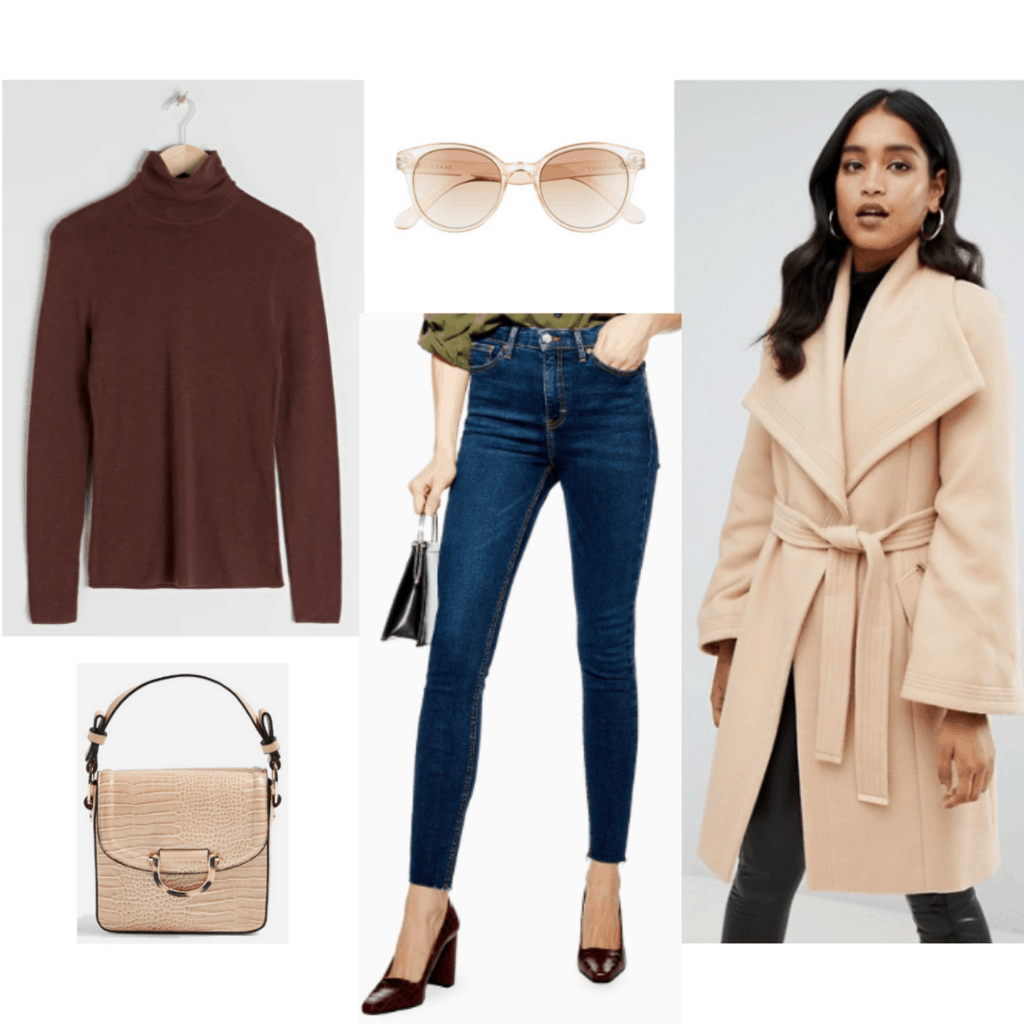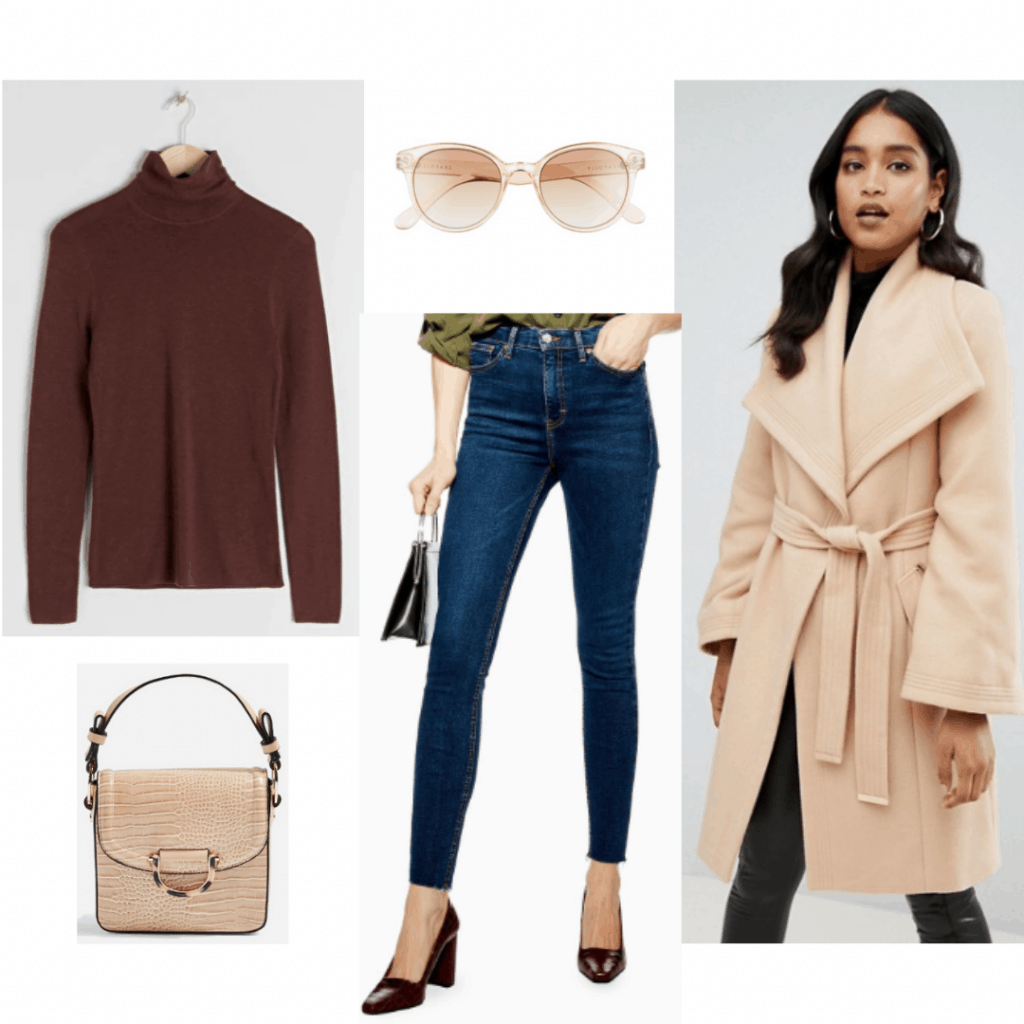 Products: Coat – Lipsy at ASOS, Turtleneck – & Other Stories, Jeans – Topshop, Sunglasses – Nordstrom, Bag – Topshop.
Jane
Jane Chapman (played by seasoned young actress Shailene Woodley) is the black sheep of the Monterey 5. She is the only single mom of the group, with her son Ziggy the result of a traumatic sexual assault. Nevertheless, Jane finds solace in the friendships she builds with Madeline and Celeste, with her character arc meeting a much-needed catharsis in the final episode.
Jane's wardrobe reflects her difficult situation: she lacks the money to keep up with the high-fashion moms of Monterey, and dresses in shapeless clothing as a way to protect herself from the trauma of her past.
It is only when she becomes more comfortable in her own skin (and with her new love interest, cafe owner Tom) that she can let loose during trivia night, dressing up as Breakfast at Tiffany's-era Audrey Hepburn.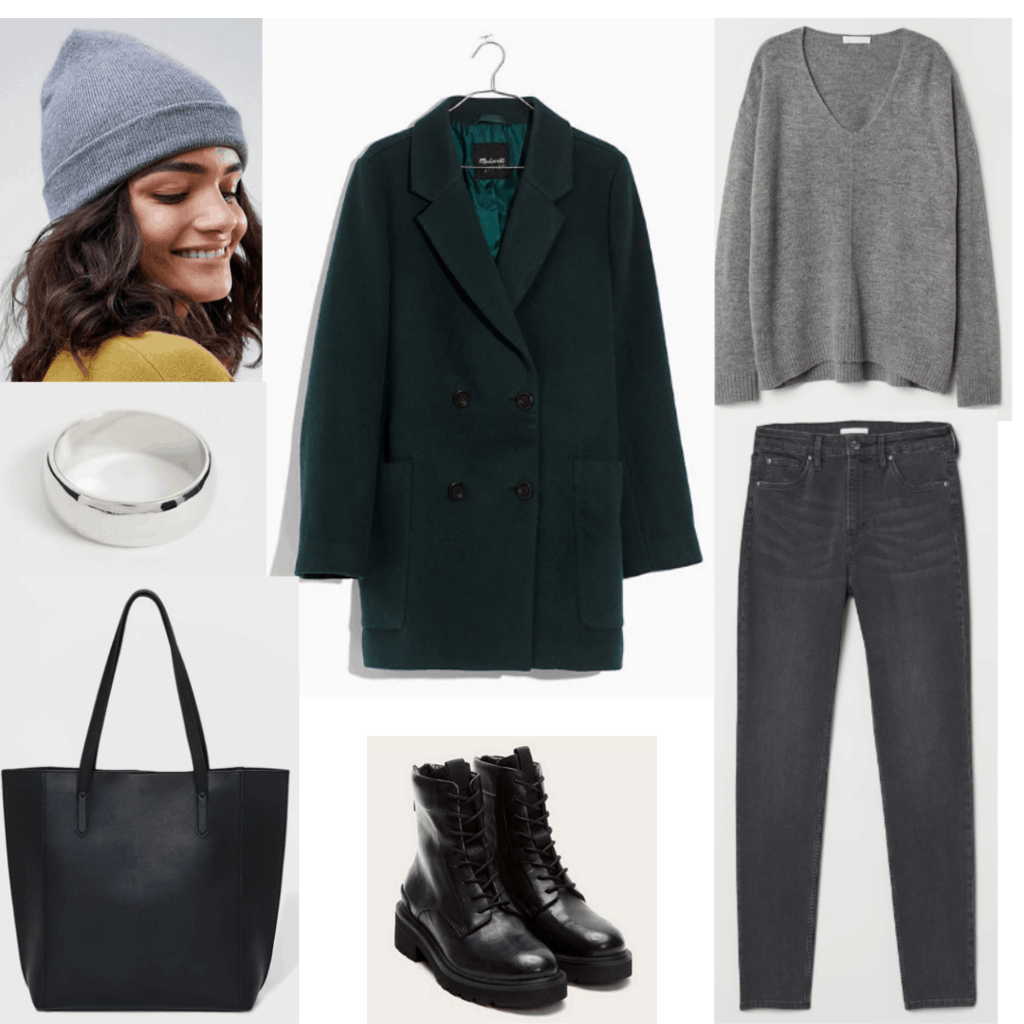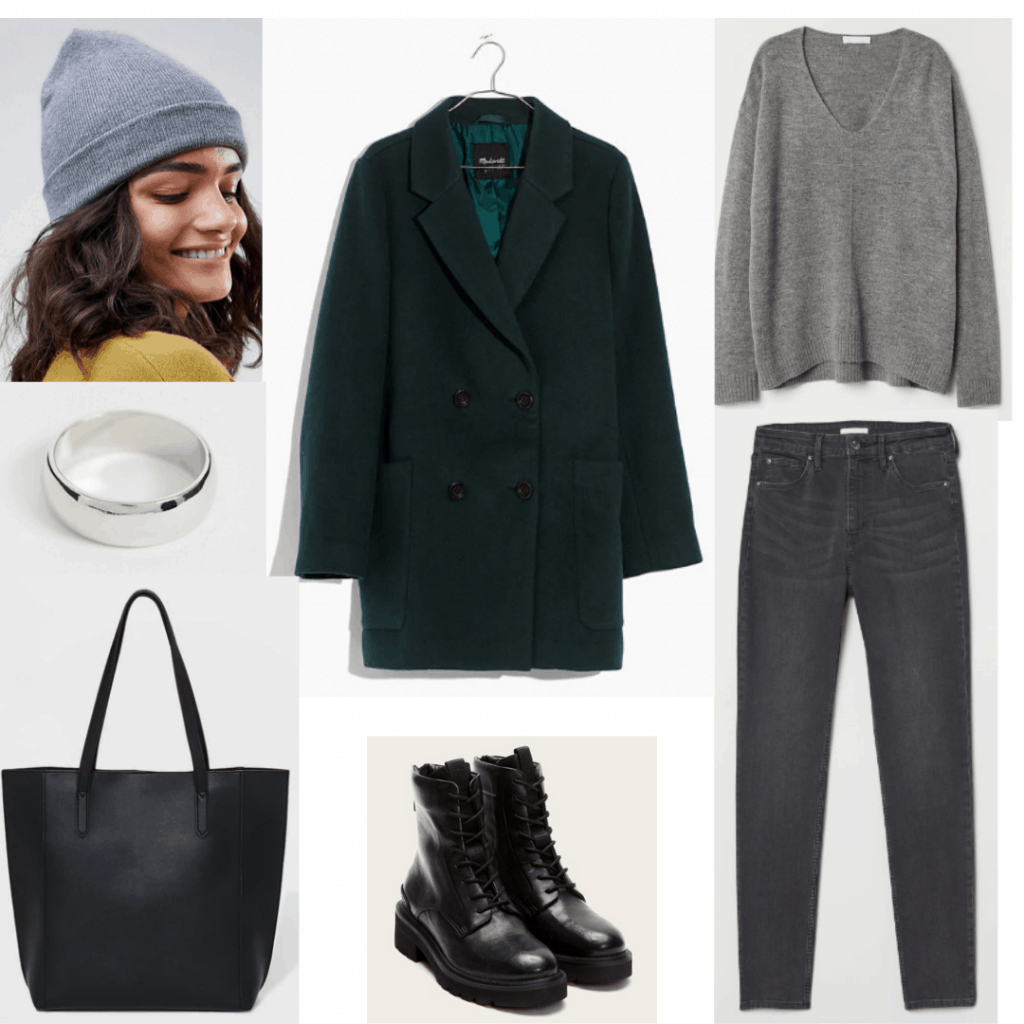 Products: Coat – Hollis at Madewell, Sweater – H&M, Jeans – H&M, Hat – ASOS, Bag – Target, Ring – ASOS, Boots – Frye.
Bonnie
As mentioned above, Bonnie (played by the uber-talented Zoe Kravitz) is the new wife of Madeline's ex-husband Nathan.
A free-spirited yoga-teacher and Abigail's step mom, Bonnie is the polar-opposite to overbearing mom Maddie. Bonnie and Abigail have a trusting relationship, which infuriates Madeline to no end as she watches another woman connect to her oldest daughter seemingly better than she can.
Like Celeste, Bonnie's wardrobe consists of neutral, earthy tones of brown and beige. However, her outfits are flowy with a distinct hippie vibe, reflecting her easygoing nature. Bonnie favors Free People and Anthropologie-esque dresses, with eclectic jewelry and vintage thrifted pieces.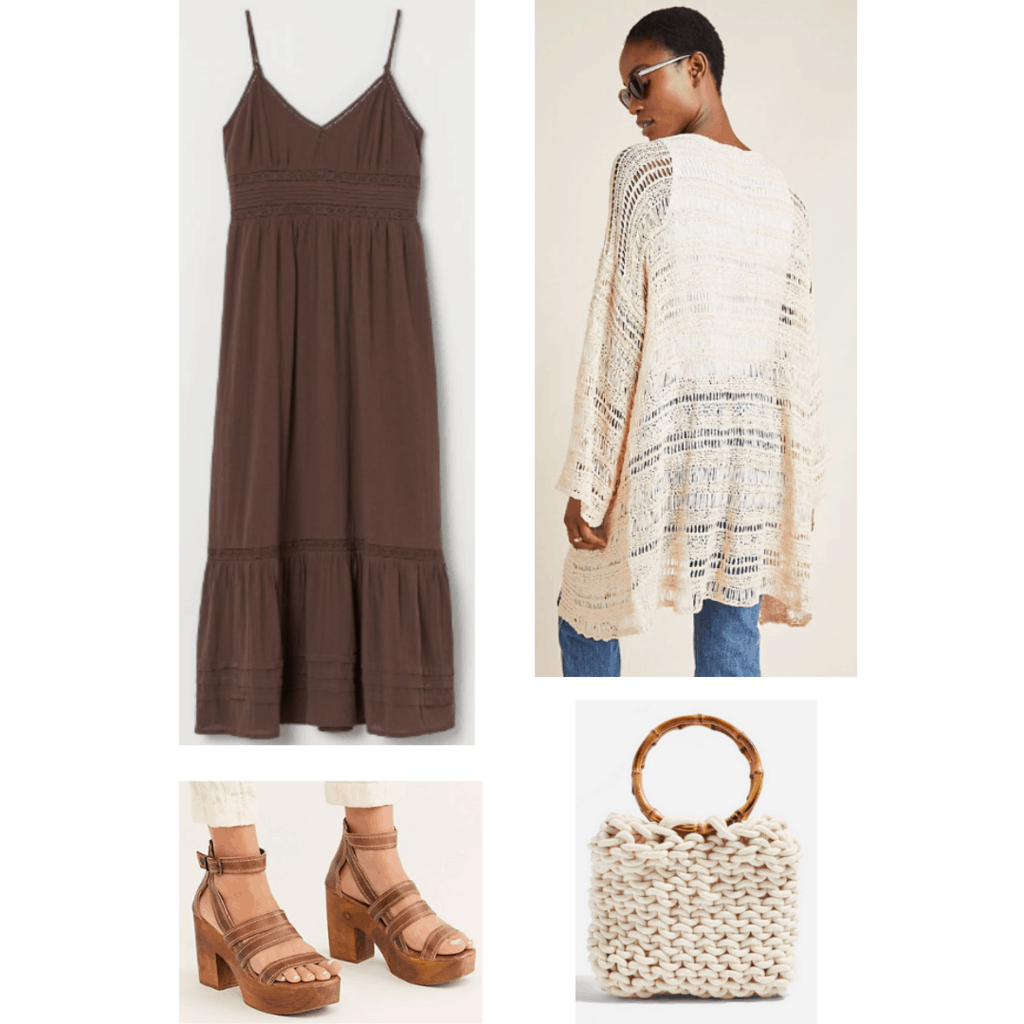 Products: Jacket – Anthropologie, Dress – H&M, Bag – Topshop, Shoes – Free People.
Renata
Finally, Renata Klein (played by the legendary Laura Dern) is the heroic anti-hero of the show's first season. Though initially painted as an unlikable character, Renata grows on viewers to become one of the show's firm favorites. Much of Renata's arc revolves around the bullying of her daugher Amabella, as well as her guilt at being a high-powered working mom.
Renata's position as CEO of a large corporation means she is always dressed for business, sticking to a color palette of black corporate-esque attire. However, I chose to recreate this casual Renata outfit because it's more relatable to the average college student.
Given her position, Renata's clothing is naturally in the designer price-range. This is why I've featured a Kurt Geiger designer bag: It's perfect for ladies who are looking to make a fashion investment.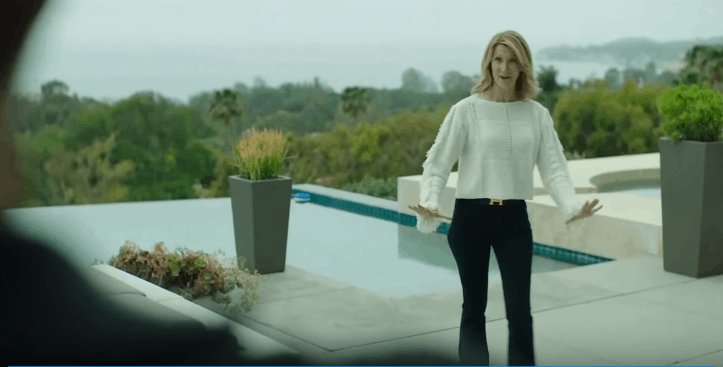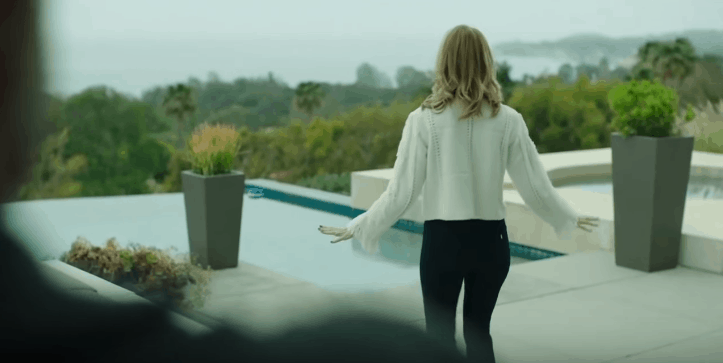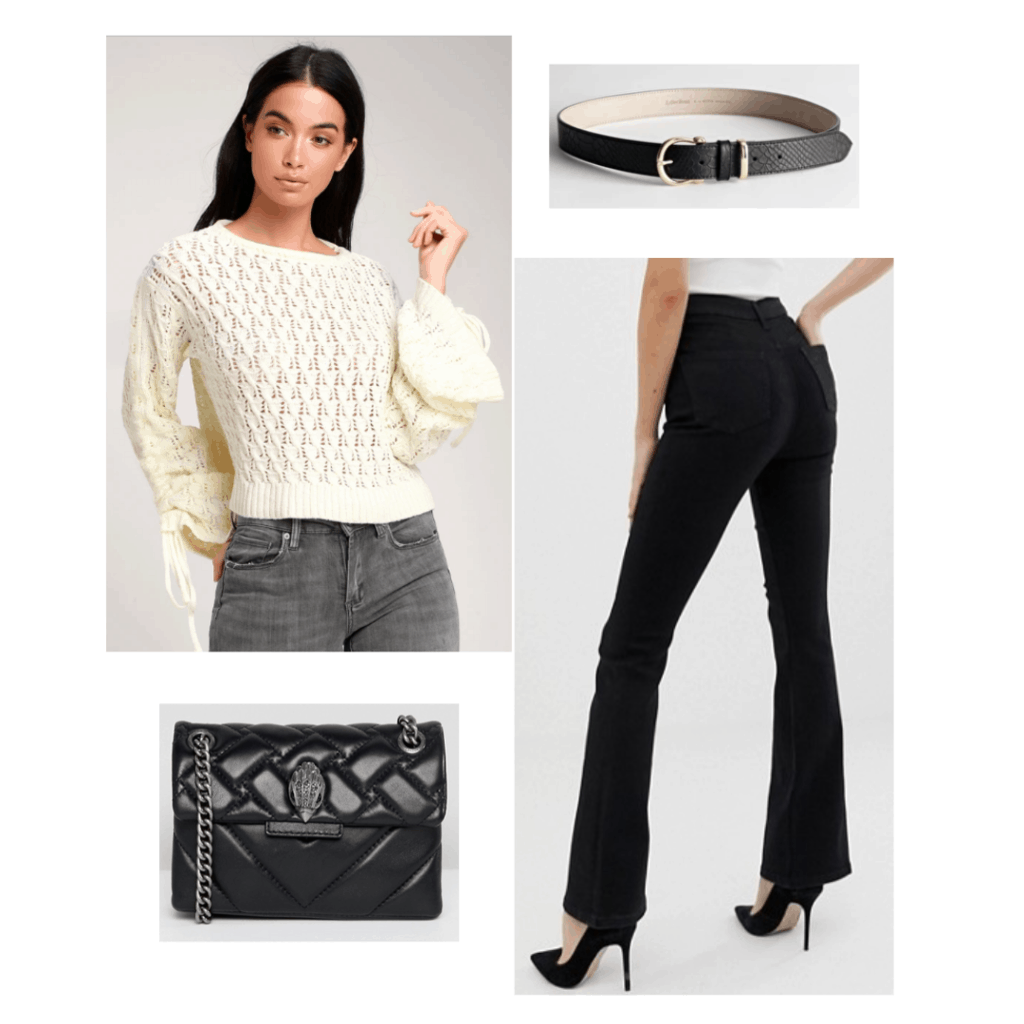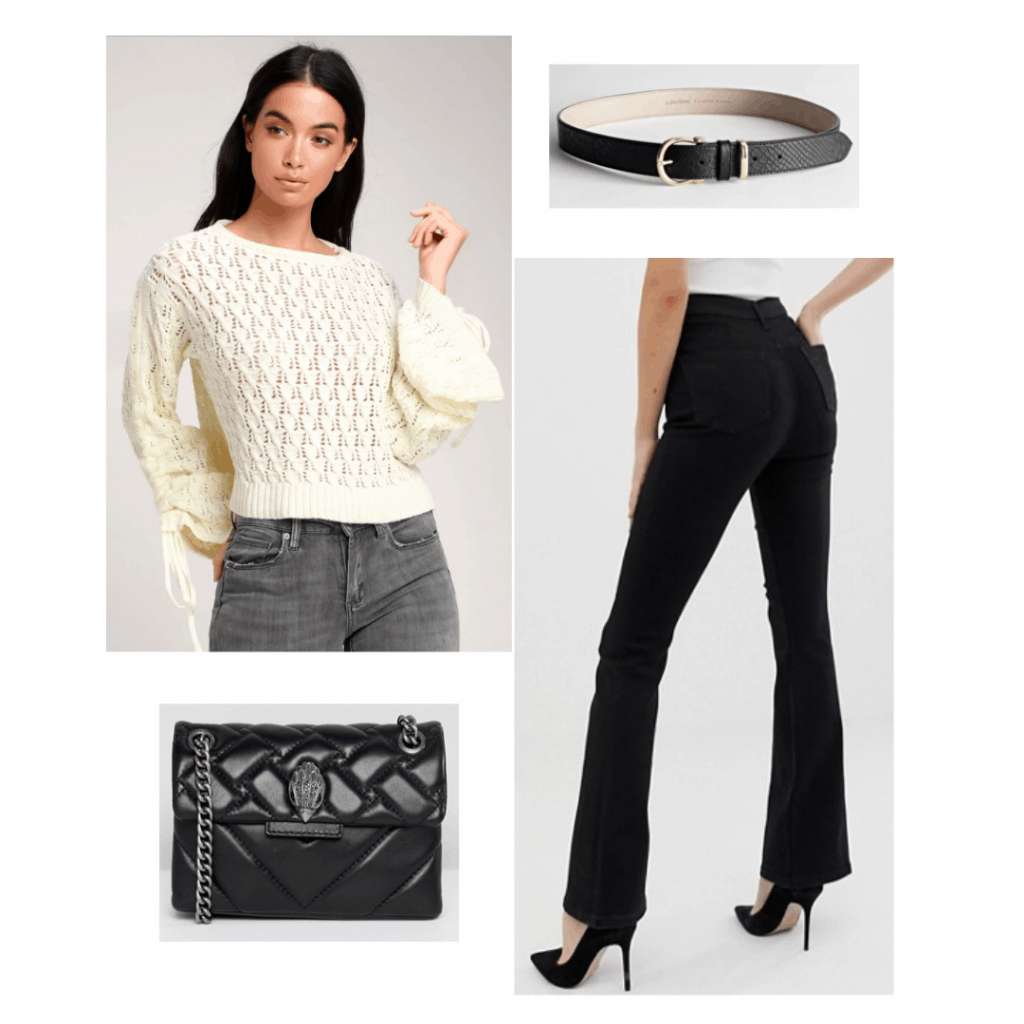 Products: Sweater – Lulu's, Jeans – ASOS, Belt – & Other Stories, Bag – Kurt Geiger at ASOS.
What Do You Think Of Our Big Little Lies Fashion Guide?
Who is your favorite character on the show? Are you excited to see Meryl Streep feature in season 2? Let me know in the comments below!