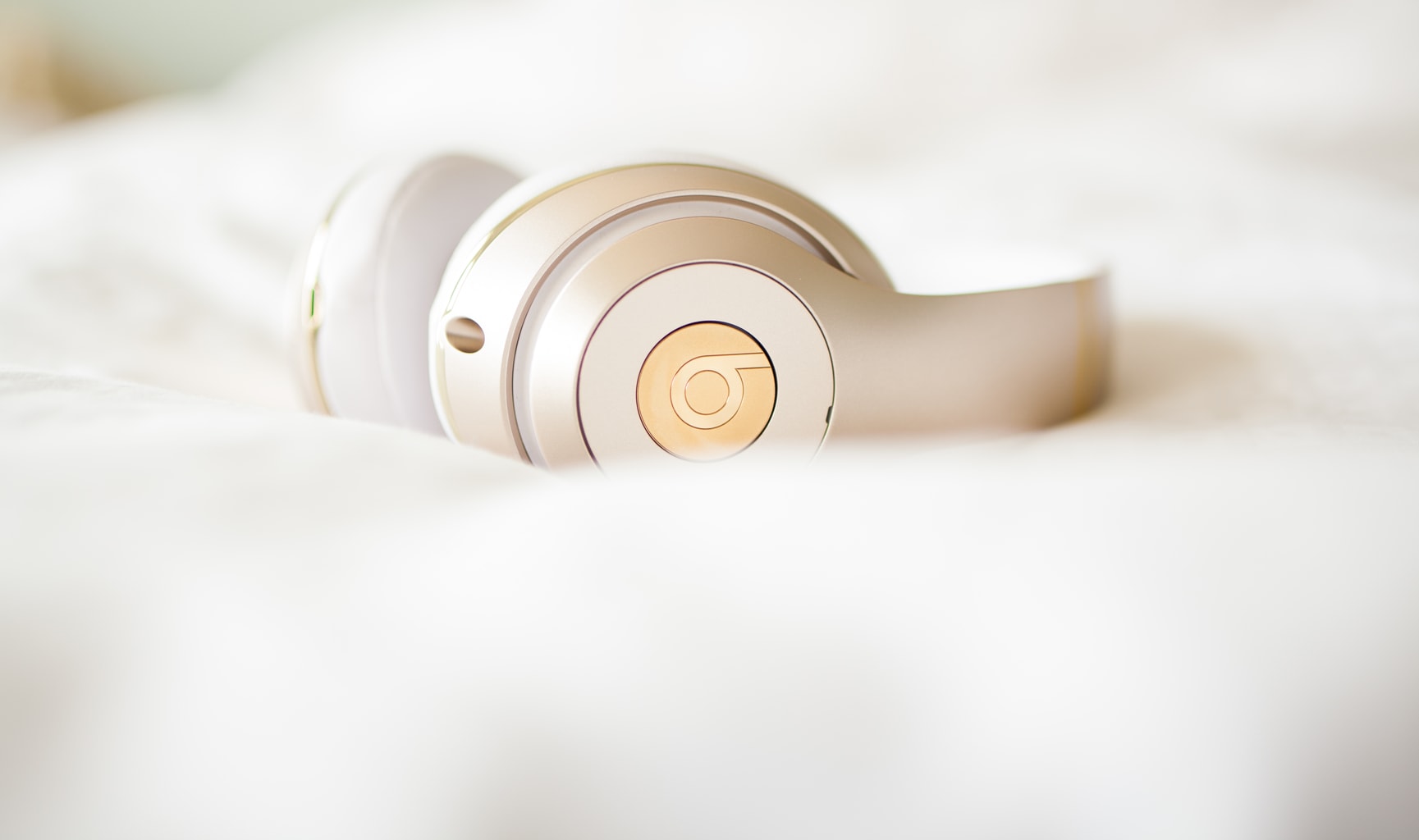 Whether you listen on your daily commute or to pass the long hours at a boring desk job, podcasts provide a perfect way to stay informed and entertained both at home and on the go.
I became a podcast addict last spring and now I listen to a variety of different shows, whether it's during my drive to work or to keep my mind occupied while doing chores. The best thing about podcasts is that there are tons of options to suit anyone's interests: From politics to sports to comedy to celebrity gossip, there's a podcast out there for you!
Below, I've featured three of my favorite podcasts for millennial women along with some outfits inspired by their hosts and subject matter. Each of these can be found on iTunes, Podcast Addict, or wherever you get podcasts.
1. My Favorite Murder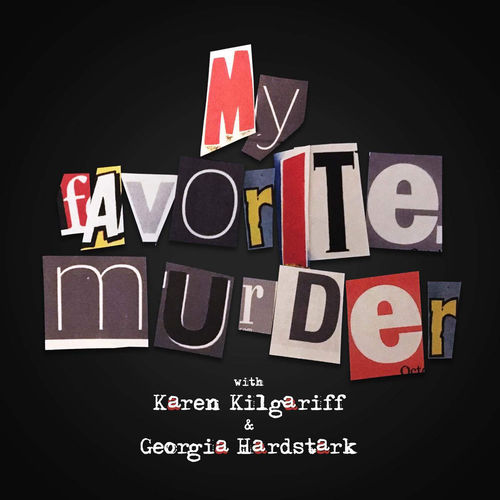 My Favorite Murder is the first podcast that I became a regular listener of at the suggestion of one of my closest friends. I recommend it to every young woman who's interested in the true crime genre.
The two hosts, Karen Kilgariff and Georgia Hardstark, are female comedians who each week take turns telling each other about an interesting murder that they've researched.
This true crime podcast is casual in nature; in fact, the hosts frequently joke that if you're looking for hard-hitting journalism and fancy instrumentals tinkling in the background, you're in the wrong place.
That's not to say, of course, that Karen and Georgia are not aware of the seriousness of their subject matter. I am continually impressed by the level of professionalism and respect with which they treat the victims in their cases. Oftentimes certain cases will lead to important discussions regarding the roles that race and class play into our criminal justice system for both victims and perpetrators.
This goes without saying, but the subject matter of this podcast is obviously darker than most and should be approached with caution if one is squeamish. But personally, my week wouldn't be complete without my regular reminder to stay sexy and not get murdered.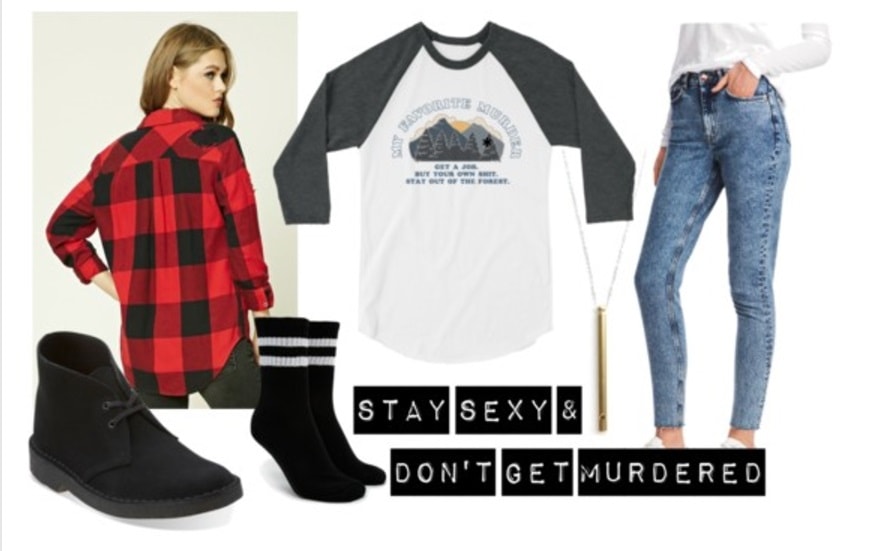 Products: Flannel – Forever 21, Shirt – My Favorite Murder Shirts, Jeans – H&M, Shoes – Clarks, Socks – Forever 21, Necklace – Amazon
To channel the dark and grungy vibe of this pod, I chose a baseball tee inscribed with one of the pod's many hilarious quotes, paired with a distressed buffalo check flannel.
With a sturdy pair of Clark's desert boots and a vintage copper survival whistle (perfect for layering with other necklaces AND saving your life), you're ready for anything.
2. Pod Save America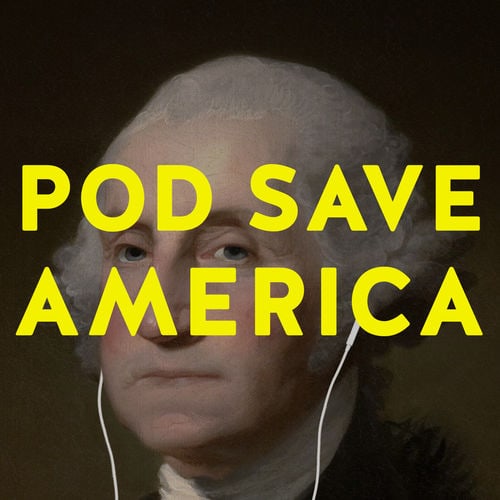 Pod Save America is one of several podcasts run by Crooked Media, a group founded in order to be "a place to talk about politics the way actual human beings talk." We, as millennial women, need to be informed, and this pod helps keep me up to speed on politics.
Founders Jon Favreau, Jon Lovett, and Tommy Vietor, along with fellow co-host Dan Pfeiffer, have a wealth of political experience between them, being former speech writers, national security advisors, and more. These experienced politicos discuss current events and issues facing our administration each week.
Want more political pods? Crooked Media also has a show dedicated solely to foreign affairs entitled Pod Save the World with Tommy Vietor. Another offshoot, Pod Save the People, hosted by DeRay Mckesson, focuses on the current and historical struggle for progress in the realm of social justice.
Along these same lines, if you want to broaden your perspective by listening to people who have opinions that differ from yours, check out With Friends Like These, where Ana Marie Cox talks about the issues that divide us and prevent us from having a productive dialogue.
Products: Blouse – Old Navy, Shorts – Loft, Earrings – H&M, Shoes – H&M, Lip Stain (in Color 18 Flame Red) – Sephora, Phone Case – RedBubble
I decided to go with a more preppy vibe for this look due to the political nature of this pod. This outfit would be perfect for a summer job in a casual office setting, political or otherwise, with these tailored embroidered shorts and this breezy cotton-linen off the shoulder top.
With matching gold espadrilles and tassel earrings, you're ready for any office. (And an insider tip, from one working girl to another: this Sephora lip stain is amazing for keeping your lips hydrated while maintaining your color all day long with minimal need for touchups.)
3. 2 Dope Queens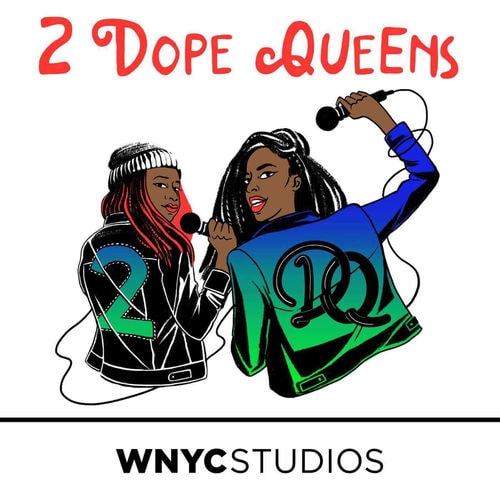 Hosted by Phoebe Robinson (author of You Can't Touch My Hair: And Other Things I Still Have to Explain) and Jessica Williams (former senior correspondent on The Daily Show) on WNYC, 2 Dope Queens features some of the best comedians of New York covering topics like love and relationships, race and politics, and even Billy Joel.
What I love best about this podcast, besides the fact that it's HILARIOUS, is that Robinson and Williams make it a priority to highlight women and people of color in comedy who are often overlooked and underrepresented. I've discovered some of my favorite comedians by listening to their episodes and it's now a part of my college bucket list to see them live.
The chemistry between the two hosts is infectious and their obvious love, not only for comedy and performing, but for each other, is what makes 2 Dope Queens a can't miss show for all comedy fans.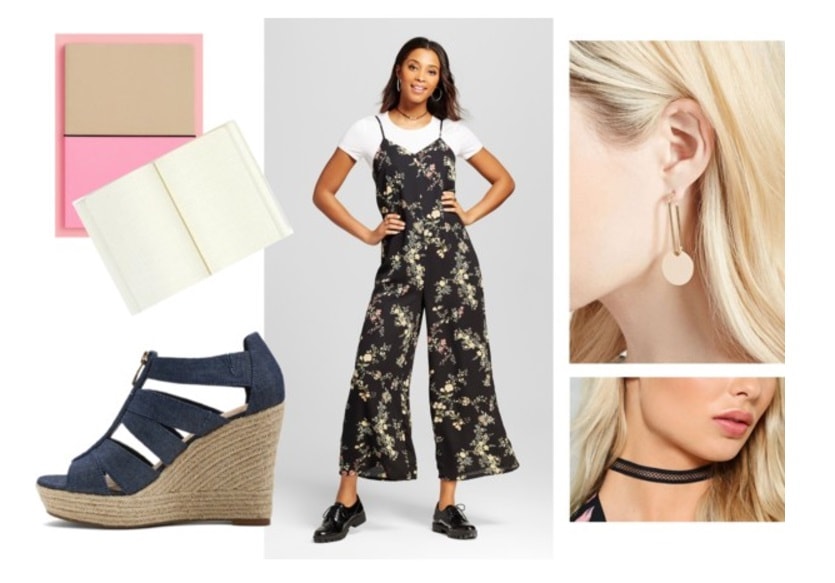 Products: Notebook – ban.do, Jumpsuit – Target, Earrings (similar) – Forever 21, Shoes – Target, Choker – Nasty Gal
This last outfit spread was a challenge as both Phoebe and Jessica have amazing style — there was a lot of inspiration to choose from! I ultimately decided to channel the confidence and charisma that each of them exudes.
When I need to feel strong and powerful, I always reach for a jumpsuit and this floral piece with a built-in white tee layered underneath, paired with denim wedges and simple jewelry, screams confidence to me.
I had to add a cute school supply, too. Not only does this color-blocked notebook feature colors that match the flowers of the romper, but its gridded pages are perfect for any doodles, thoughts, or stand-up jokes you may need to jot down.
What do you think?
Do you enjoy listening to podcasts? If so, which one's your favorite? I'm always looking for new suggestions, so let me know in the comments!