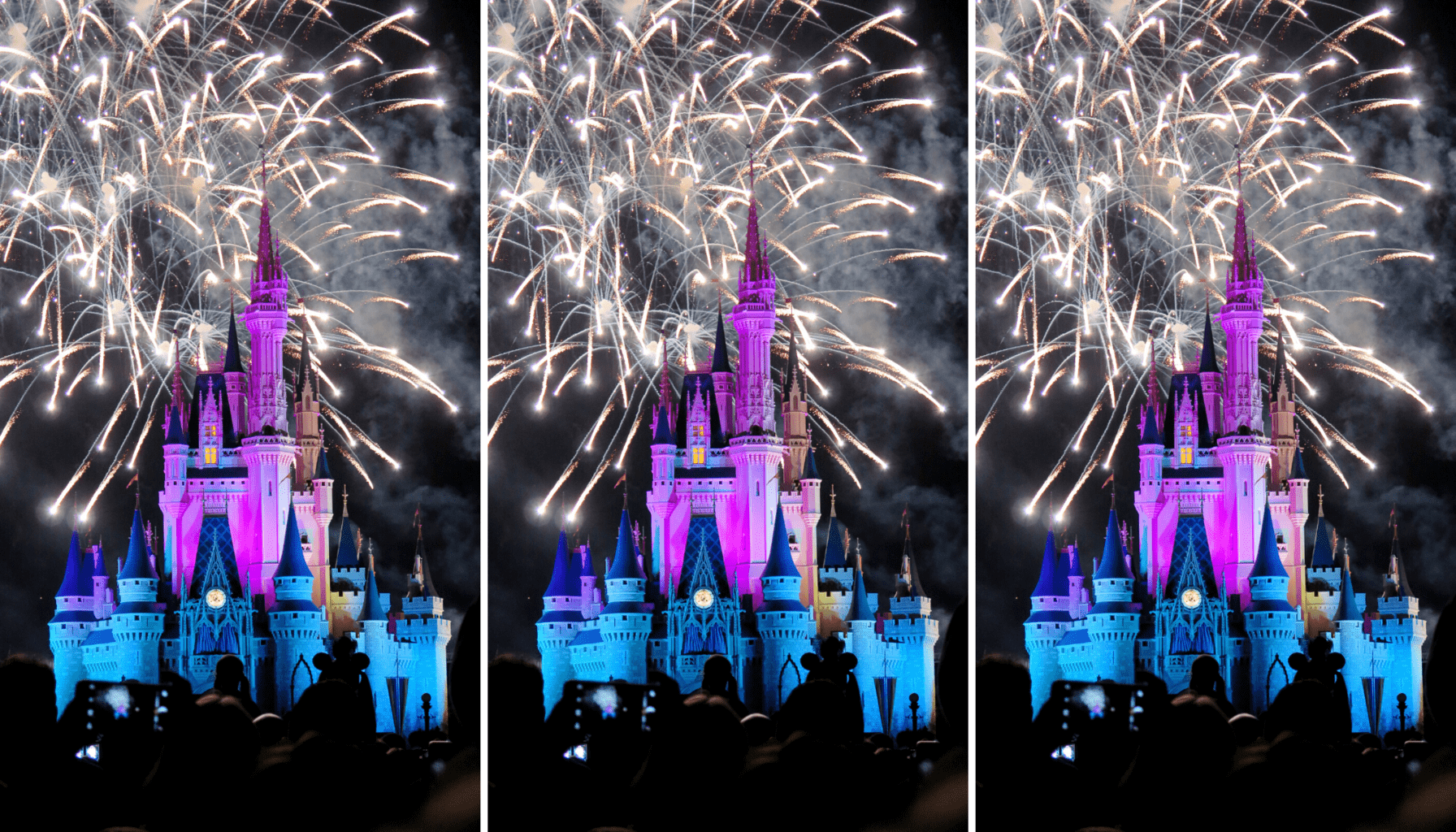 If you like Disney even a little, you need to get in on this trend: "Disneybounding" refers to the act of taking influence from anything Disney (characters, rides, even park food) to dress magically for your everyday life without looking too costume-y.
We like to think we had a hand in creating this concept (we've been channeling Disney in our everyday outfits since 2010!), but today, it's far surpassed anything we could have dreamed. So cool!
Options (sorry) abound: "Bounds" can be simple (e.g. a red and white polka-dotted dress and yellow shoes for Minnie Mouse), extravagant (Disneybounding to prom in a pale blue gown with silver shoes and a black choker à la Cinderella) or obscure (a pineapple print skirt, a yellow top, and a wicker handbag for the popular in-park snack Dole Whip).
The best part about Disneybounding is that your closet is likely full of usable items. There are so many Disney characters, movies, and attractions that the possibilities are endless!
To help you try this fun trend, here are my tips for Disneybounding success.
Where to Find the Best Disney-Inspired Fashion
First, let me tell you where to look. These are my favorite places to buy Disney-inspired accessories:
A Disneybounding Basic Kit:
If you're starting from scratch, it's a good idea to cover the basics first! Here are the top five pieces that are most necessary to start a good Disneybounding wardrobe:
A blue dress (good for Wendy, Alice, Village Belle, the Blue Fairy, Cinderella, etc.)
Yellow shoes (good for Mickey, Minnie, Honey Lemon, Winnie the Pooh, Ballroom Belle, etc.)
Something black and dark purple (Works for basically all of the Disney villains)
Green pants (Robin Hood, Peter Pan, Ariel, Quasimodo, Pascal, Mike Wazowzki, etc.)
A pink dress (Aurora, Cinderella's rags, Ariel's land dress, Lottie, Belle's winter dress, Rapunzel, Piglet, Miss Piggy, etc.)
If you still need a better visualization, here are a few examples:
Snow White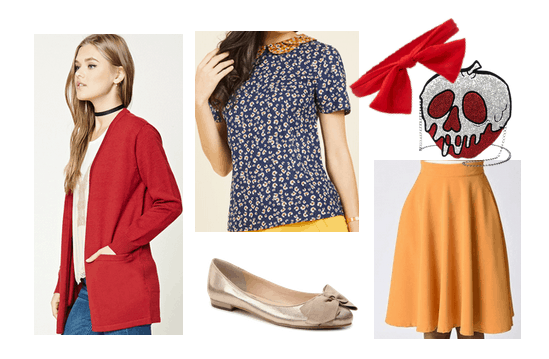 Products: Cardigan – Forever 21, Blouse – ModCloth, Shoes – DSW, Headband – Forever 21, Bag – Disney Store, Skirt – Unique Vintage
Snow White's color scheme is simple primary colors: blue top, yellow skirt, and red cape. Replace these with a blue flowery Peter Pan-collared blouse, a shorter yellow skirt, and a red cardigan. Accessorize with some princess-y bow shoes, her iconic red bow headband, and a red poisoned apple crossbody.
Peter Pan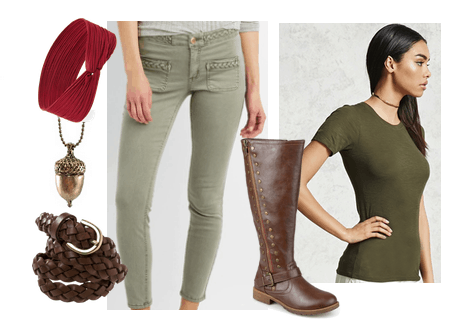 Products: Headband – Forever 21, Necklace – Whosits & Whatsits, Belt – Target, Pants – Charlotte Russe, Boots – Target, Shirt – Forever 21
For Peter Pan, try a monochromatic look with complementary shades of green in your top and pants. Pair these with striking brown boots and a matching braided belt, then accessorize with a red headband (as a reference to both Peter's red hair and the red feather in his hat) and an acorn pendant. (In the original story, Peter Pan gives this acorn to Wendy as a "kiss".)
Alice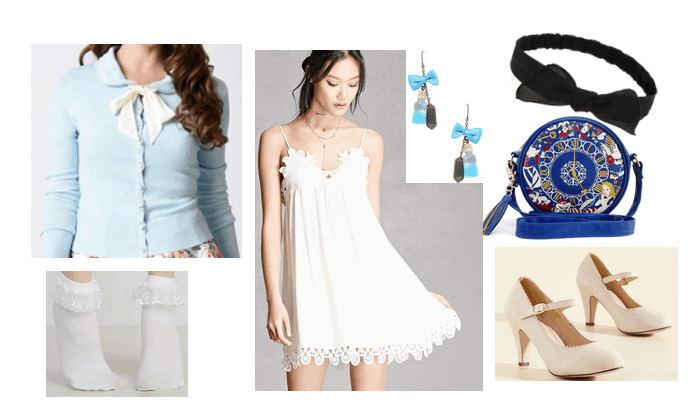 Products: Sweater – Unique Vintage, Socks – ModCloth, Dress – Forever 21, Earrings – Hot Topic, Headband – Forever 21, Purse – Loungefly, Heels – ModCloth
Alice's primary colors are light blue and white, so layer a pale blue sweater over a white lace dress, then pair these with some cute lace socks and sensible Mary Jane heels. Alice also sports a black headband, so accessorize with one of your own along with some "Drink Me" earrings and an Alice in Wonderland-themed purse.
What do you think?
How fun is this style trend? Who's your favorite Disney character? Will you be trying Disneybounding? Let me know in the comments!