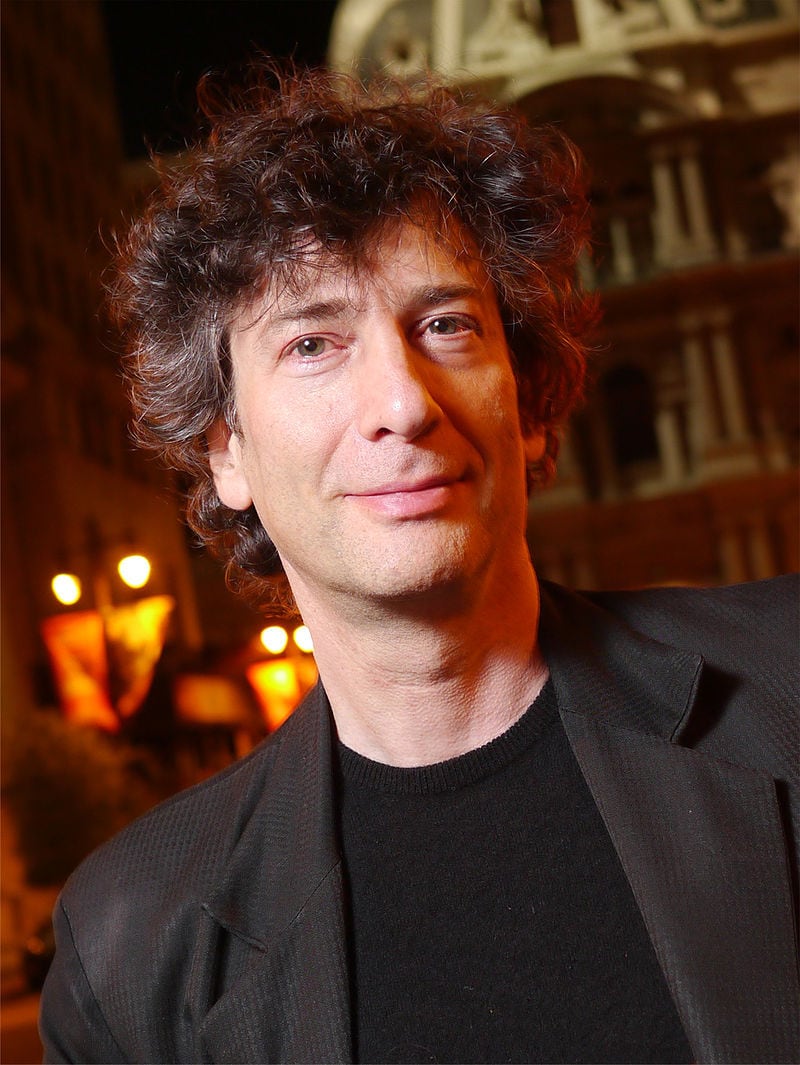 Most successful authors stick to one genre, whether it be fantasy, sci-fi, or contemporary fiction. In the same vein, most also find success in one main format, for example short fiction, poetry, or novels. However, some talented writers are able to find success and fame in multiple genres and multiple written forms. One such author is Neil Gaiman.
Neil Gaiman is quite a contemporary author to use for inspiration, as he is still putting out work today after a lengthy career, publishing novels, comics, and nonfiction, while also lending a hand to television every once in a while, including writing for iconic shows like Doctor Who.
We've covered one of Gaiman's works here before, the novel Stardust, but today we're taking a look at the themes and symbols in Neil's body of work. While examining his novels and their movie adaptations, we will also be finding inspiration in his comics, for some fun and fantastical looks. Let's get to it:
Queen of Darkness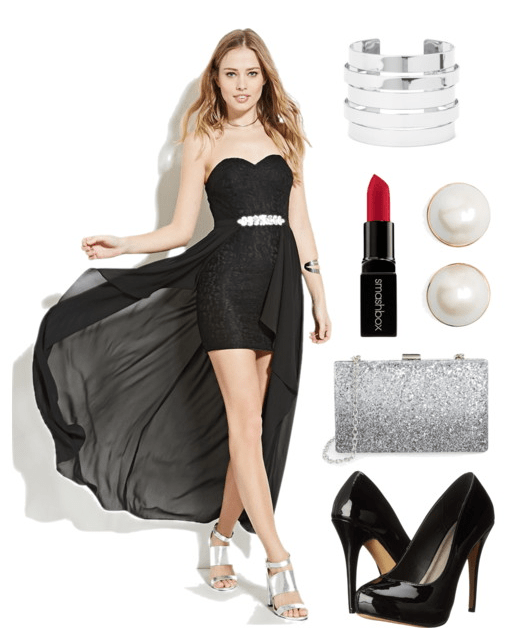 Products: Dress, Heels, Clutch, Earrings, Bracelet, Lipstick
For a night out on the town outfit, channel Gaiman's fairytale works. Gaiman often takes inspiration from classic fairytales, two being Stardust and the graphic novel The Sleeper and the Spindle. In this look, let's put a spin on the trope of the dark queen.
Take this dramatic dress out for a ride with spiky heels and a fabulous glitter clutch that can be worn with or without its strap. Vamp it up with red lipstick and a geometric silver bracelet. Pretty pearl earrings keep this queenly look classy and elegant.
Endless Dreams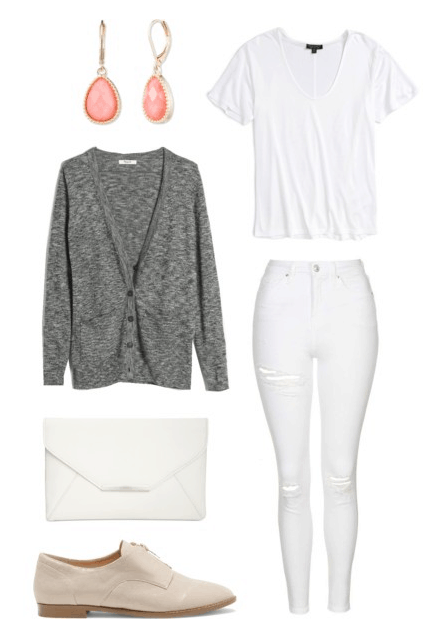 Products: Shirt, Jeans, Shoes, Cardigan, Earrings, Clutch
Gaiman often includes dreams in his work, focusing particularly on them in his popular comic series The Sandman. For celebrating an achievement earned or an award received, wear a dreamy palette of white, grey, and pink.
White on white clothing has been a trend for a while now, and I see no signs of it stopping. Keep your appearance clean and dreamy with a white tee, jeans, and a simple clutch. Keep warm with a grey knit cardigan and stay neutral with some nude oxfords. Polish the look with dangly earrings and run off to chase your dreams.
Adventurous Spirit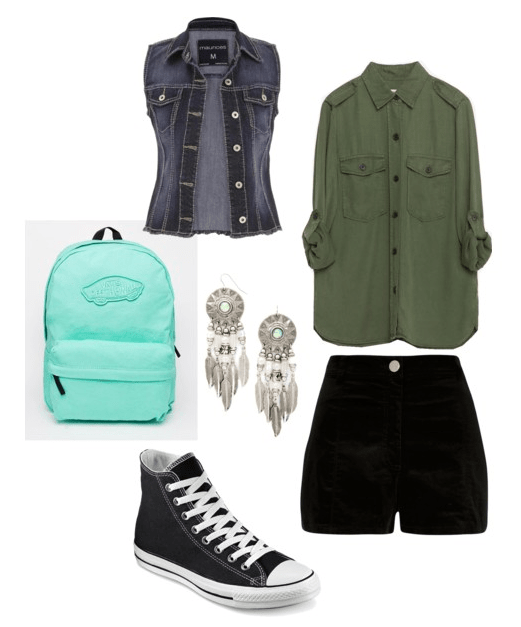 Products: Shirt, Shorts, Converse, Vest, Earrings, Backpack
Adventure can be found in many different places, whether it's in traveling to new lands and times through books, or in going out to explore a new walking path in your city. Either way, create a look that's cute and comfortable enough for exploring your own adventure, just like the characters in Gaiman's novels.
Tuck a button-up army green shirt into some high-waisted shorts for a cute and cozy look, then mix it up with a denim vest over the shirt. Some silver earrings with feathers and stone add flair, while Converse are both practical and stylish. Add a trendy backpack and you're on your way to Neverwhere!
Fall Like a Star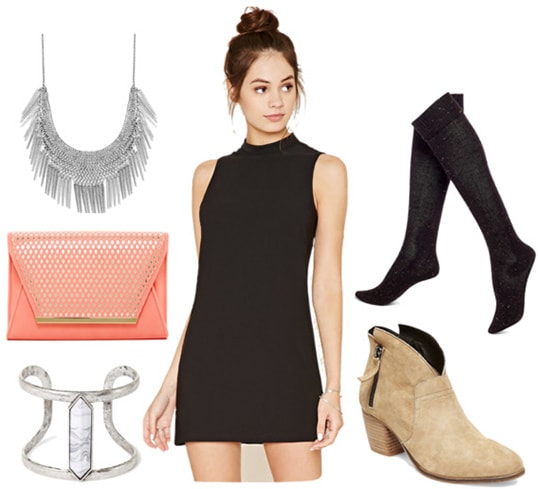 Products: Dress, Boots, Socks, Necklace, Purse, Bracelet
Fairytales and mythology feature greatly in Gaiman's work, and a dreamy aura of magic often hovers over the worlds he creates. Find fashion inspiration in this by adding quirky features to classic pieces.
Start off with a basic LBD and short tan booties that transition from winter to spring quite nicely. Get quirky cute with some knee-high socks and a bright bag to serve as a pop of color. Add some silver accessories, like this flashy necklace and bracelet for a look that is both classic and trendy, like a fairytale with an update.
Final Thoughts
If you haven't heard of Neil Gaiman's work at this point, I'm concerned you may be living under a rock. If you enjoyed this post, please do yourself a favor and pick up one of his novels or comics!
So what did you think? Have you read Neil Gaiman? If so, what's your favorite book of his? Which authors would you like to see next? Let us know in the comments down below!