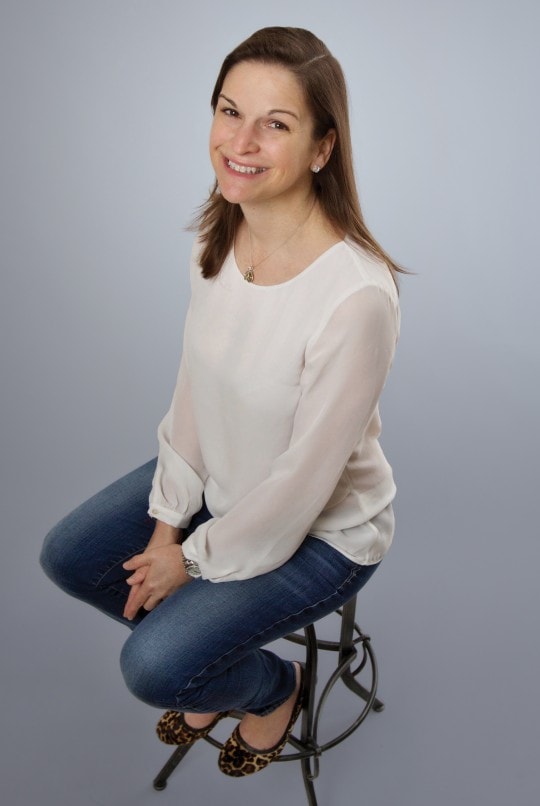 The holidays are over, the sun is gone, and summer seems far, far away. But that doesn't mean we can't take inspiration from beach reads as if it was summer break! Today we're taking a look at the popular young adult author Sarah Dessen and her fun and fantastic novels.
While Sarah's books are light and perfect for a day on the beach, they do explore important topics, like coming of age, tragedy, family dysfunction, and other life changes that young people face.
So today, let's celebrate Dessen's amazing body of work with some fashion inspiration from the themes and characters of her novels.
Ice and Roses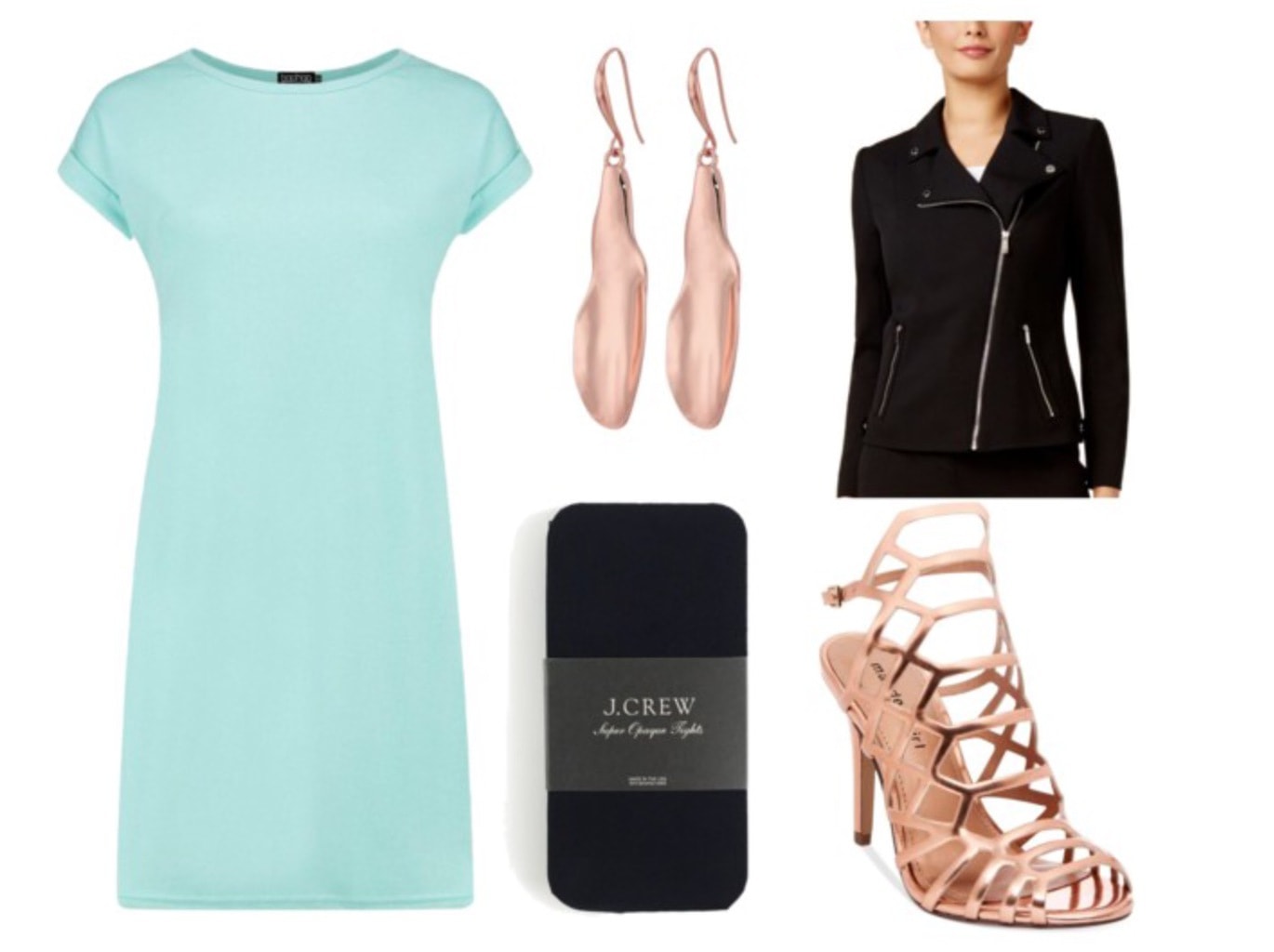 Products: Dress – Boohoo, Earrings – Zappos, Tights – J.Crew, Jacket – Macy's, Heels – Macy's
All of Dessen's books follow the journey of a teenage girl going through a change, a theme that all of us can relate to in some way. For this outfit, let's explore the transition from childhood to adulthood.
For a look that's fresh yet melancholy, like Dessen's books, try out a mint dress with warm black tights and a black jacket. For accessories, and a bit of sparkle to light up a dreary winter day, match these rose gold shoes and earrings for a trendy, put-together look.
Teenage Dream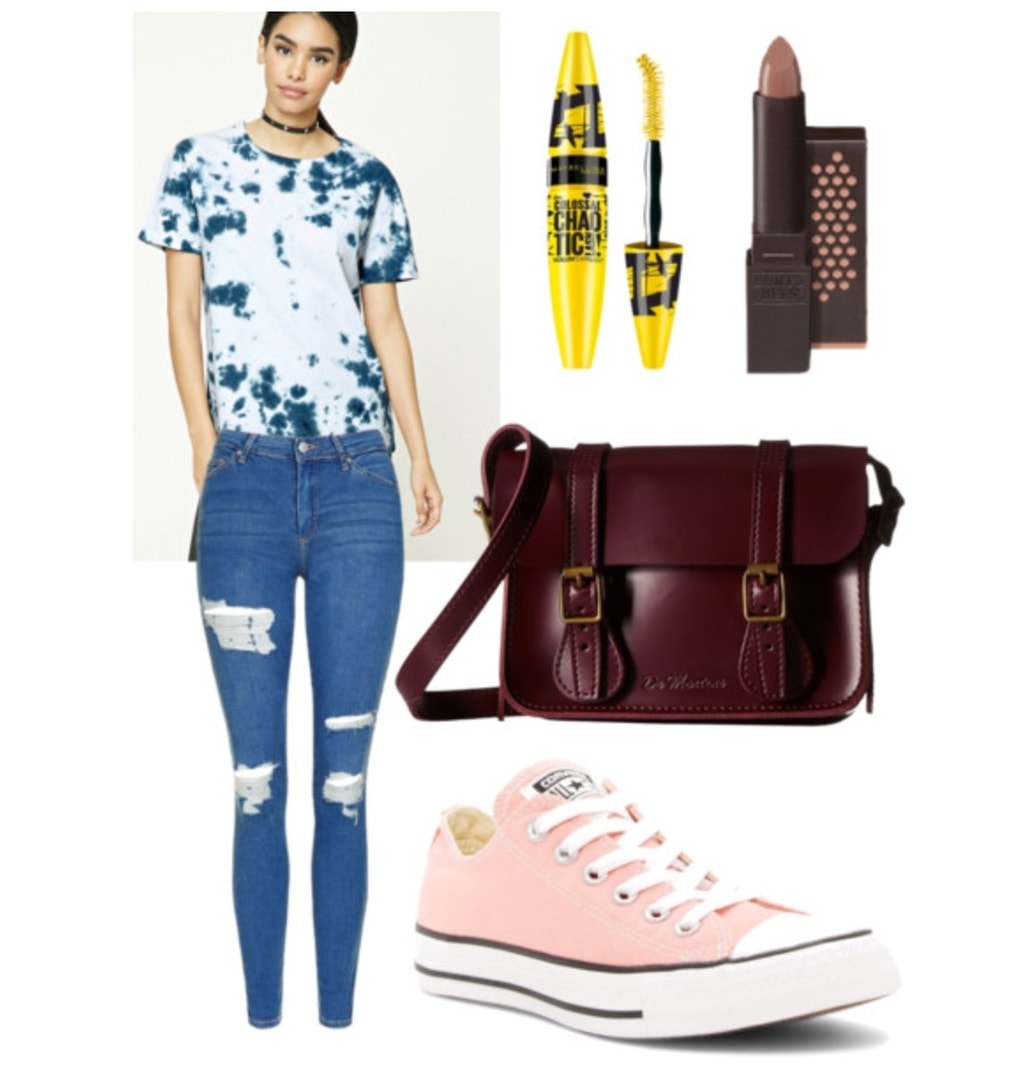 Products: Tee – Forever 21, Jeans – Nordstrom, Shoes – Nordstrom Rack, Satchel – Dr. Martens, Mascara – Ulta, Lipstick – Ulta
Let's face it, a teenager's outfits should be first and foremost about comfort and ease. When you're a teen, you only have so much clothing, most of which has to go with everything else. Pay tribute to that approach to dressing with this look.
Tie-dye tees and ripped jeans have been teenage classics for decades, and they aren't quitting anytime soon. Pair them with Converse sneakers and a messenger bag for an outfit that's perfect for everything from watching a soccer game to running errands. Finish it all with mascara and a neutral lipstick.
Find the Unexpected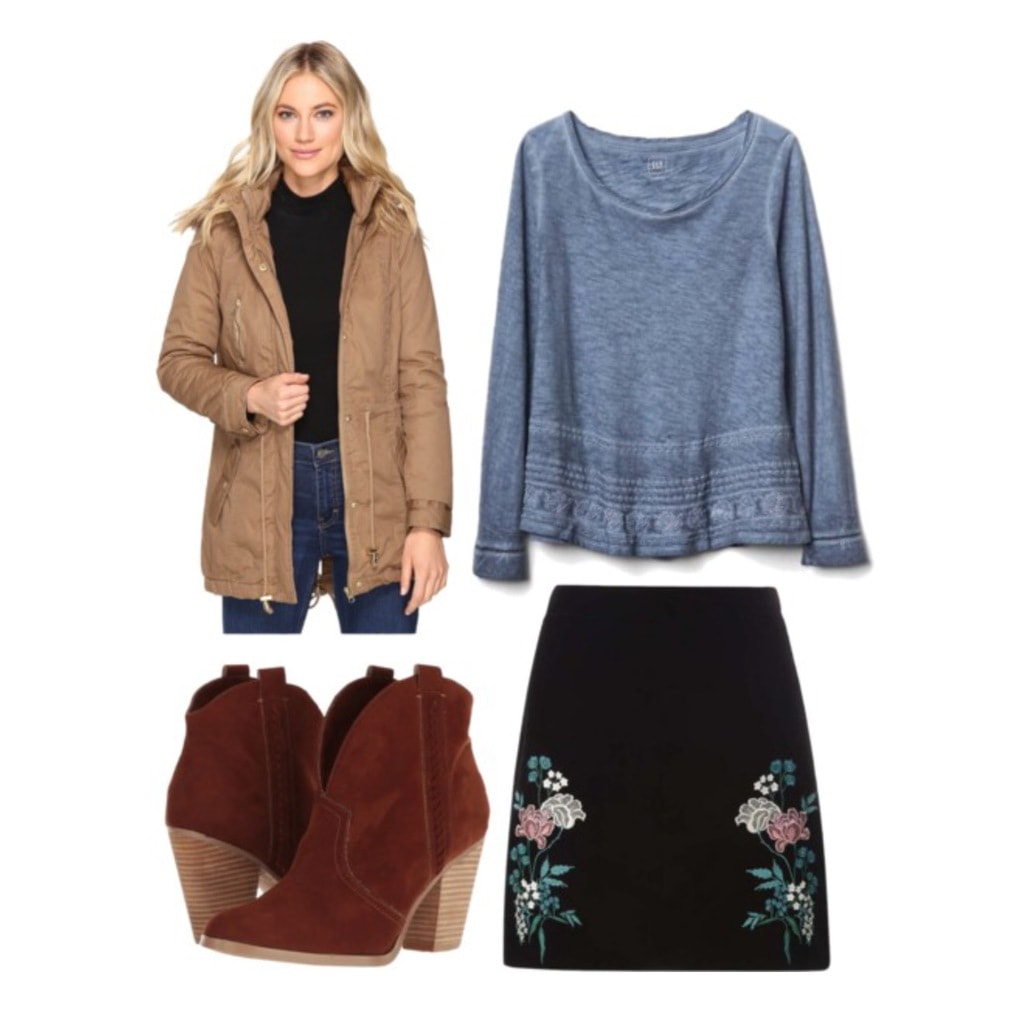 Products: Jacket – Zappos, Booties – Zappos, Shirt – Gap, Skirt – Dorothy Perkins
This outfit is inspired by both the dark themes that Dessen's novels often explore and the strength and hope that her characters often exhibit. This final outfit symbolizes those ideas.
A camel utility coat and a dusty blue top are practical yet whimsical when worn together. This gorgeous skirt brings in another hint of blue to match the top. Dark brown booties finish the ensemble with a slightly moody touch.
Final Thoughts
Some people dismiss Sarah Dessen's novels as only "beach reads," and I disagree with this characterization. Although her work is lovely fare for a vacation escape, her novels deal with surprisingly complex characters and themes, making her worth your time AND perfect for your next fashion inspiration.
What did you think? Have you read Sarah Dessen? What was your favorite book? Which look was your favorite? What author would you like to see next? Let us know in the comments below! And Happy New Year!