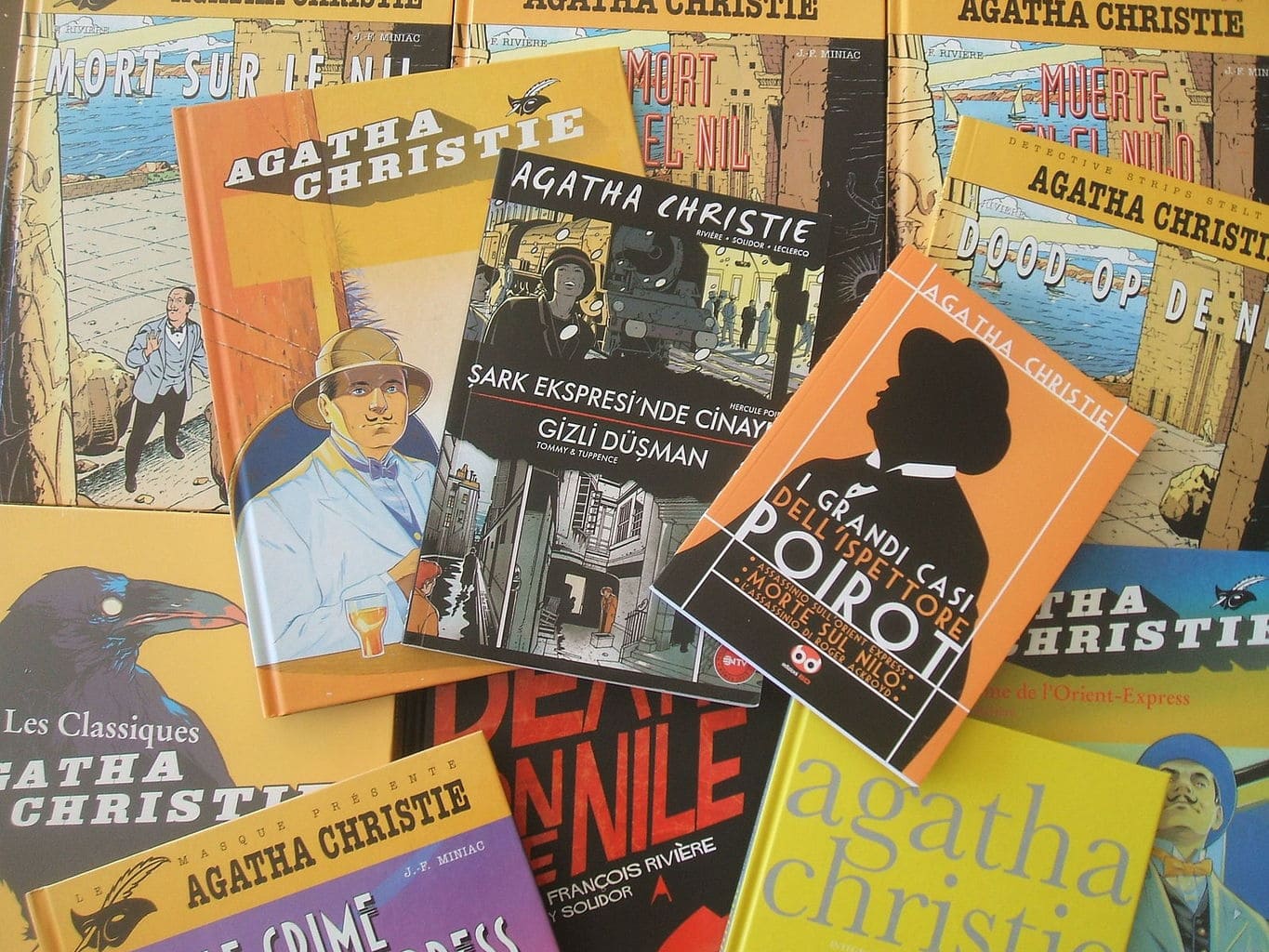 When talking about the murder mystery genre, there's no way to avoid the name Agatha Christie.
In our Author-Inspired Fashion series, we've covered authors both successful and unsuccessful during their lifetimes. Christie is certainly the former — she has the distinction of being the world's best selling author in history, as recorded by the Guinness Book of World Records!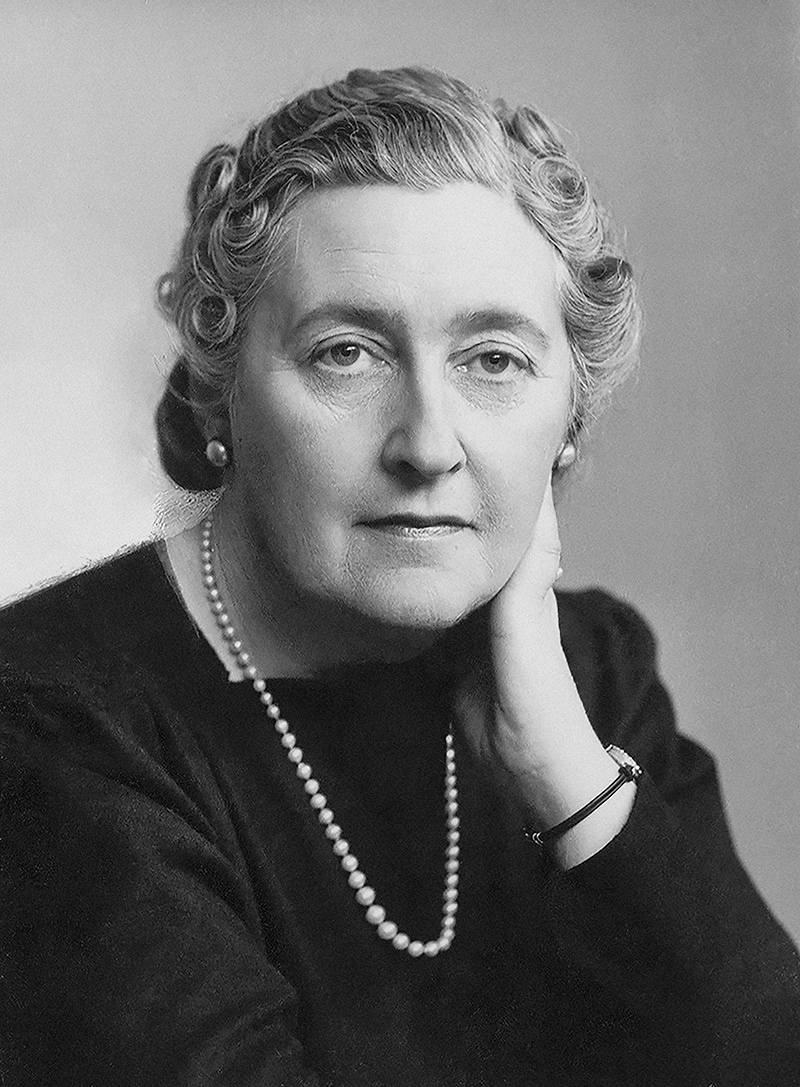 Christie's life was long and interesting, allowing her to write over 80 novels and 19 plays. She taught herself how to read at the age of five. Around the time of the First World War, she started writing detective novels, and she never stopped.
Agatha Christie's catalog trails only Shakespeare and the Bible in terms of historic sales. Her books have been translated into over 100 languages. New readers discover her work every day.
All of this begs the question: what is it about her novels that inspires such public devotion?
Beyond the wide range of characters and unique plot-lines that Agatha Christie dreams up, her novels and plays are clever, suspenseful, and fun in equal measure. With classic stories like And Then There Were None and Murder on the Orient Express under her belt, it's no wonder Agatha Christie is our author fashion inspiration this week.
Hercules Complex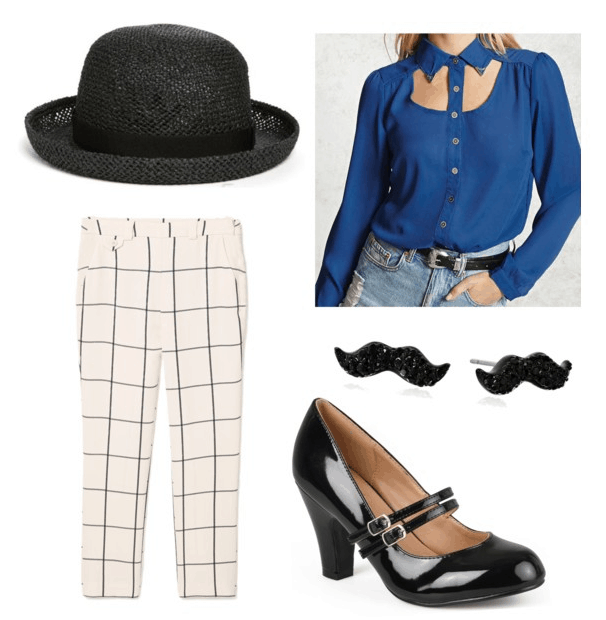 Products: Hat – Nordstrom, Slacks – Mango, Shirt – Forever 21, Earrings – Amazon, Shoes – Overstock
For our first Agatha Christie-inspired look, we channel her first big hit character, Hercule Poirot. Poirot, the subject of over a dozen novels and a long running television series, is a Belgian detective with a brilliant mind and a big ego.
Though allegedly Christie herself wasn't too found of Poirot later in life, she continued to write his mysteries in order to make her fans happy.
Hercule Poirot has some peculiar habits and a buttoned-up style. For a look worthy of a professional and a scholar, a cut out blouse and printed trousers are two chic options. Poirot is forever concerned about the state of his patent shoes, though you needn't be with these durable Mary Janes.
For two final references to one of the world's most popular literary detectives, a bowler hat and a pair of mustache earrings will complete your case for fashion.
Miss Marple Comes to Town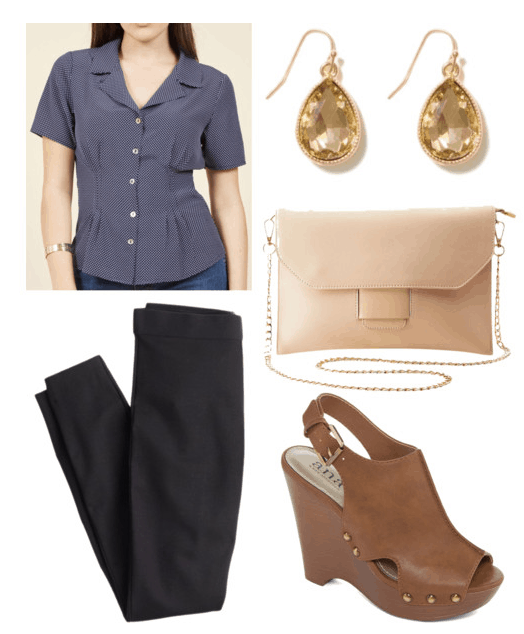 Products: Top – Modcloth, Pants – J.Crew, Earrings – Charming Charlie, Clutch – Charlotte Russe, Shoes – JCPenney
If Hercule Poirot is pompous and polished, Miss Jane Marple is the other side of the detective coin.
Miss Marple is a kind, elderly spinster who has a side gig as a clever detective hiding in plain sight. People tend to underestimate Miss Marple, mistaking her for an average old woman, and not the smartest investigator they've ever come across. This, of course, makes her stories all the more entertaining for the reader.
For a muted look inspired by English literature's most beloved spinster detective, mix vintage-inspired pieces, like this polka dot top, with more modern touches, like a sleek clutch that hints at elegance.
Simple earrings and pixie pants make the look polished yet simple. These beautiful wedge sandals are the star of the show and the perfect finishing touch.
Becomingly British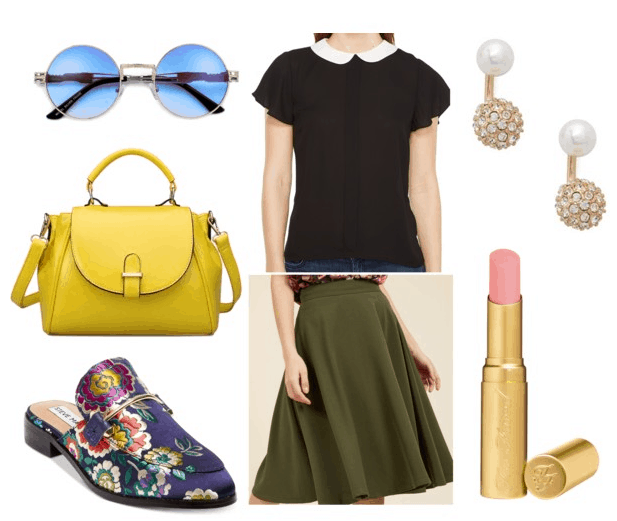 Products: Sunglasses – Sunglass Spot, Handbag – Amazon, Shoes – Macy's, Shirt – Zappos, Skirt – Modcloth, Earrings – Forever 21, Lipstick – Macy's
Since Christie is the quintessential "British" author, it only makes sense that we celebrate her background, and the setting of a good deal of her novels, by taking inspiration from Great Britain.
Agatha Christie might have worldwide acclaim, but she is particularly beloved in England and the British Isles, even being made a Dame for her contribution to literature.
Get a traditionally English vibe with a peter pan collar and a colorful satchel. Pair these with a full skirt and coordinating slides — these floral ones are right on trend for this summer.
Round sunglasses and pearl accent earrings round out the outfit. Finish it off with a swipe of lipstick for an English rose look.
About Time for a Murder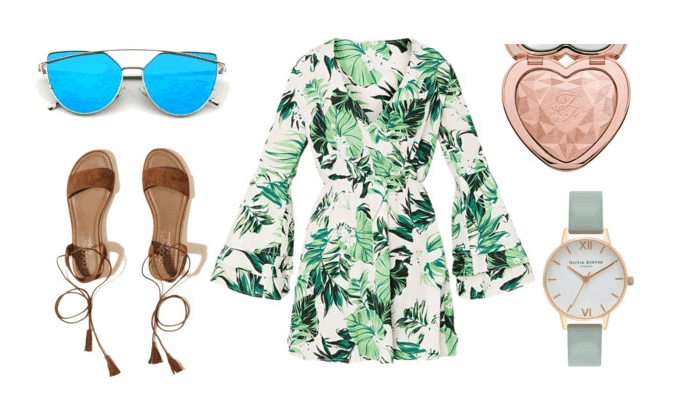 Products: Dress – Pretty Little Thing, Sunglasses – Amazon, Sandals – Hollister, Highlighter – Ulta, Watch – The Dressing Room
Though Dame Christie sometimes dabbled in romance under a different name, detective novels were her main game. They weren't strictly dark, however: While her mystery novels delved into macabre subjects, Christie never lost her penchant for incorporating humor and fun.
This look is inspired by that touch, and is perfectly bright and light for summer.
Palm tree patterns are all over the place nowadays, so invest in a dress to wear during these hot months. These sandals are also a summer staple, along with these bright sunglasses that will shield your eyes from the sights of murder and mayhem.
For a glowy look, try out this new highlighter. Don't forget a timepiece to keep your investigations on track.
Your thoughts?
Agatha Christie's novels have delighted millions throughout the last century, and will continue to do so in the future. We hope you've enjoyed getting fashion inspiration from her finest works and characters.
So what did you think? Have you read Agatha Christie? Do you enjoy detective novels? What author would you like to see next? Let us know in the comment below!