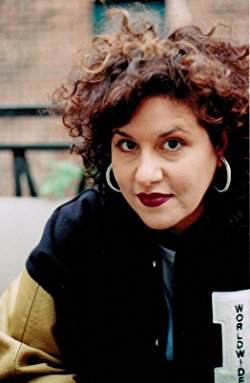 If you're looking for your next rainy afternoon read, a fab book club suggestion, or just something good to read for fun, I have the author for you. Adriana Trigiani burst onto the scene in 2000 and has published a new novel nearly every year since. And she's fabulous.
Inspired by her Italian-American roots and her childhood in small town Virginia, Trigiani's work casts a spell over readers that lingers long after the last page has been turned. Her unforgettable characters, quick-witted dialogue, and magical prose make sure of that.
Trigiani's first and most popular series is Big Stone Gap, a sequence of novels set in the author's hometown, and the first one was even made into a movie. Other best-selling books of hers include Lucia, Lucia and The Shoemaker's Wife, the latter being my personal favorite.
So let's step into the warm and wonderful world of an Adriana Trigiani novel and find some fashion inspiration.
Very Valentine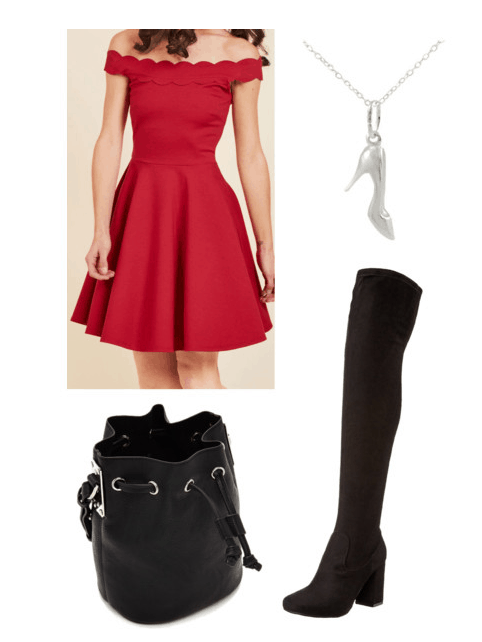 Products: Dress – Modcloth, Bag – Forever 21, Necklace – Overstock, Shoes – Amazon
The Valentine series follows a brave and enterprising woman named Valentine as she tries to save the family's wedding shoe business by bringing it into the 21st century while also trying to preserve the traditions that made it so special. Very Valentine is funny and heartwarming, with a great, strong lead to boot.
This pretty red dress will make you stand out at any party, especially with some over-the-knee boots that are trendy yet classic. A bucket bag is an easy way to carry around your essentials while saving the family store, and this cute necklace is a nod to Valentine's shoe-making history.
Quirky & Colorful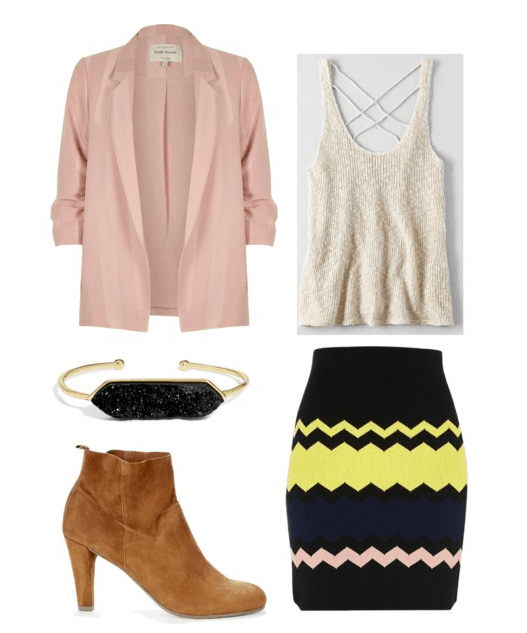 Products: Jacket – River Island, Bracelet – Baublebar, Booties – Sole Society, Tank –American Eagle, Skirt – River Island
Here's a look that's as fun and colorful as a Trigiani novel. For an outfit that's bold but fancy, pair an interesting skirt with a simple tank top. A druzy bracelet and heeled booties are fun, trendy touches, while a blazer to top it all off is elegant and beautiful.
Ave Maria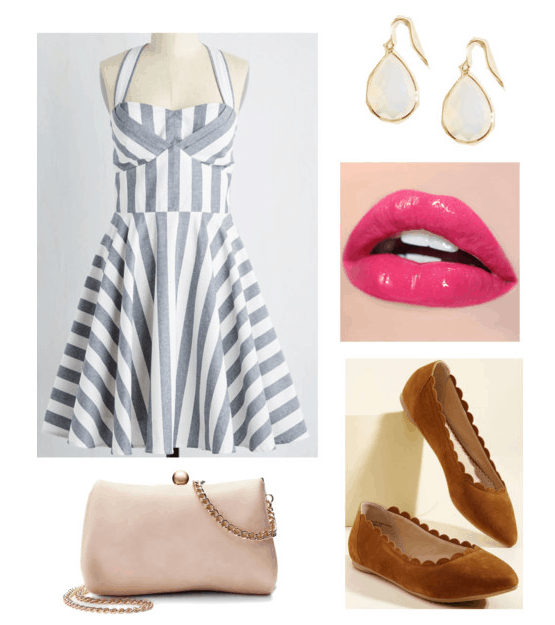 Products: Dress – Modcloth, Purse – Kohl's, Earrings – Modcloth, Lippie – Colourpop, Shoes – Modcloth
Big Stone Gap follows the journey of Ave Maria, a Southern girl and daughter of an Italian immigrant who tries to balance work, life, and love while being labelled the town's "old maid." The book takes place in 1978, so for this look we're taking a trip to the past and channeling some vintage style.
A retro dress and some bright pink lipstick form a colorful take on Southern charm style. Scalloped ballet flats and a rose gold purse add some extra girly touches, as do these glitzy earrings. This look would be perfect for a night out with the girls or a small town adventure.
Final Thoughts
Adriana Trigiani's novels are bestsellers for a reason: They are the kind of books that touch your heart, while being endearingly warm and funny. So pick one up soon — you won't regret it!
So what did you think? Have you read a Trigiani novel? Which look was your favorite? What author would you like to see next? Let us know in the comments below!