This week's Fashion Inspired by Art post features one of John Singer Sargent's most dainty paintings. Keep on reading for three back-to-school outfits inspired by the work.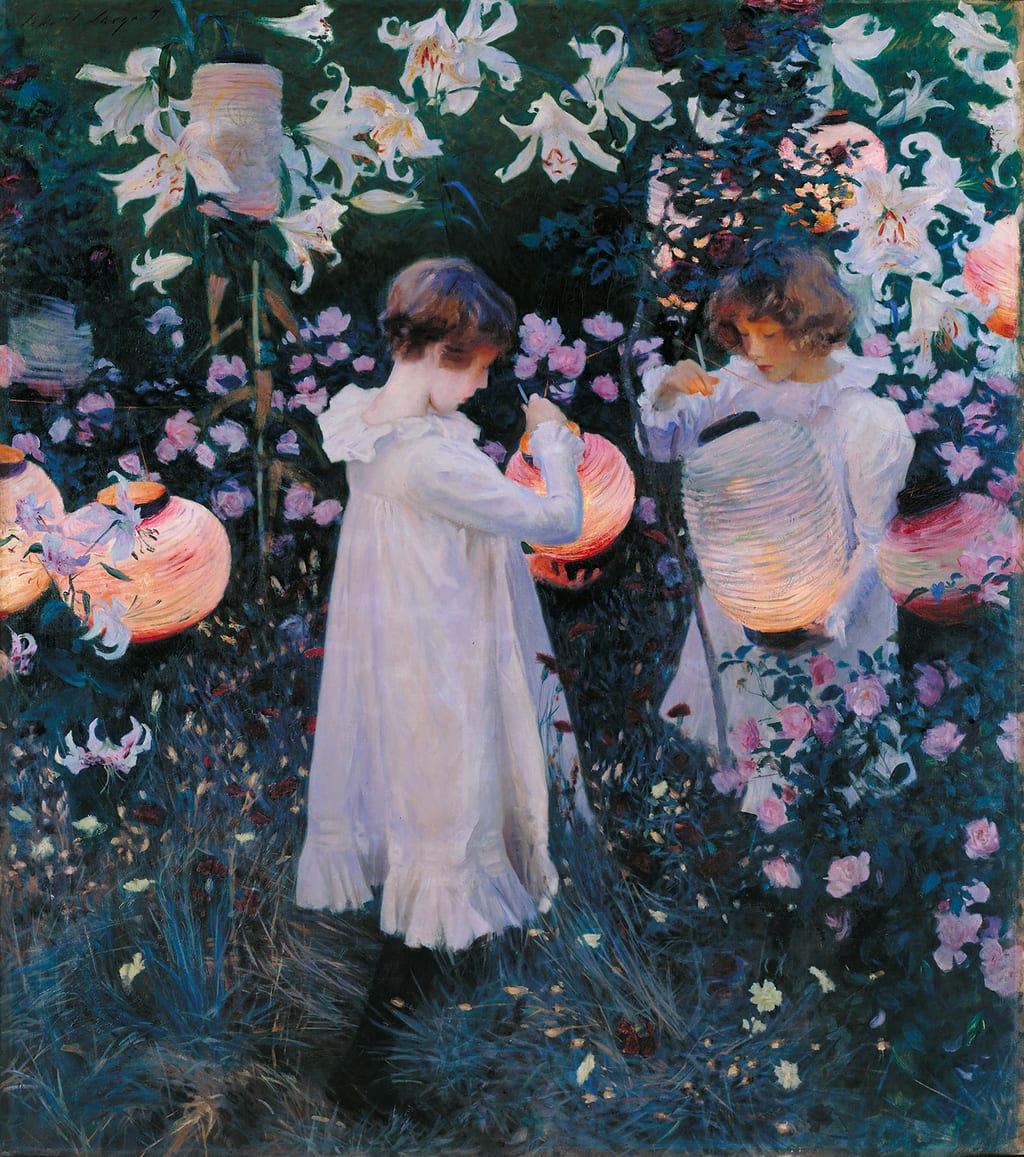 About the Painting
The Anglo-American painter, John Singer Sargent, painted Carnation, Lily, Lily, Rose in 1885. In the painting, two young children hold paper lanterns amidst a garden of tall white lilies, pink roses, and yellow carnations near the ground. The two children depicted, Dolly and Polly Barnard, were the daughters of Frederick Barnard – Sargent's fellow illustrator.
The subject matter supposedly concerns flower maidens within the context of sexuality and botany. As for painting technique, Sargent wanted to exactly capture the light that filtered through a particular garden at dusk. Sargent began to paint during the hour that the garden took on a saturated purple color. He employed a quasi-Impressionist style, opting to paint entirely outdoors.
Outfits Inspired by Carnation, Lily, Lily, Rose
Dignified Time Crunch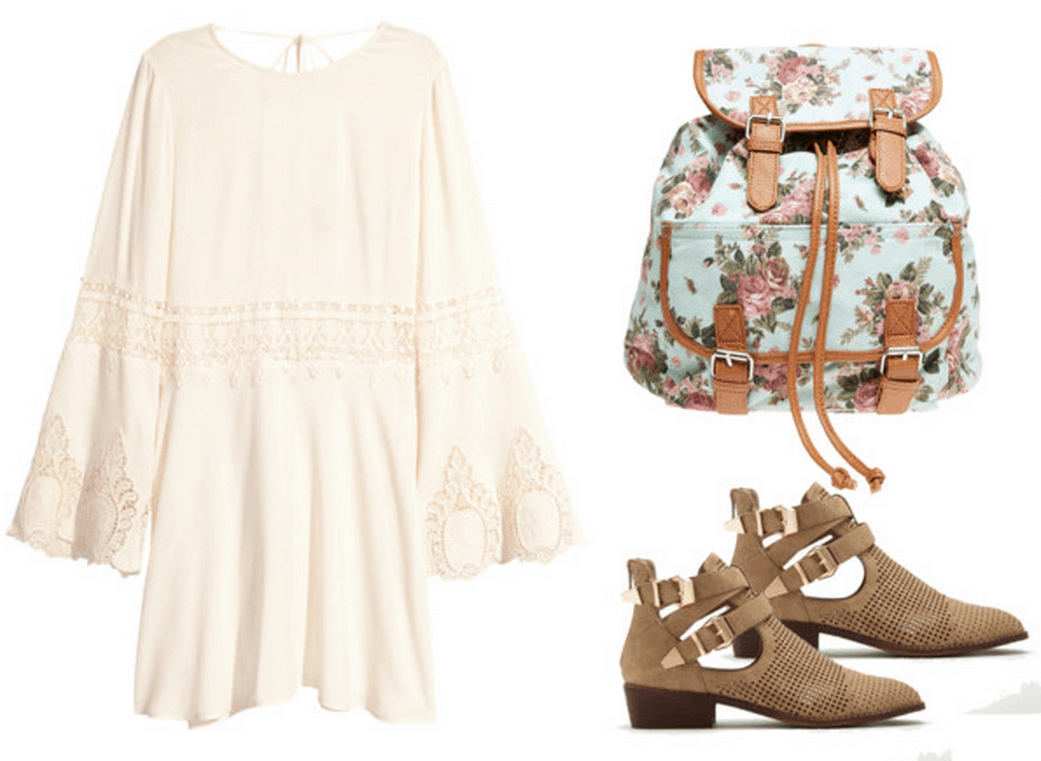 Products: Dress, Booties, Backpack
This first outfit is for days when you have little time to get ready for class but still want to look like you made an effort.
For this look, I near literally translated the subject matter – as we know, the two girls depicted wear a voluminous, nightgown-like dress. For a modern take on the dress, I found a billowing, cream-colored number from H&M. This dress is a perfect summer-to-fall transition piece, and is the perfect thing to throw on and run to class.
To incorporate aspects of the garden in the painting, I found this pastel backpack with an adorable floral pattern.
For shoes, a pair of cut-out ankle boots should be a staple in your back-to-school wardrobe. They are comfortable, easy to slip on, and extremely versatile. When the weather gets colder, you can even layer cute socks underneath for a dimensional look.
Summer Sundown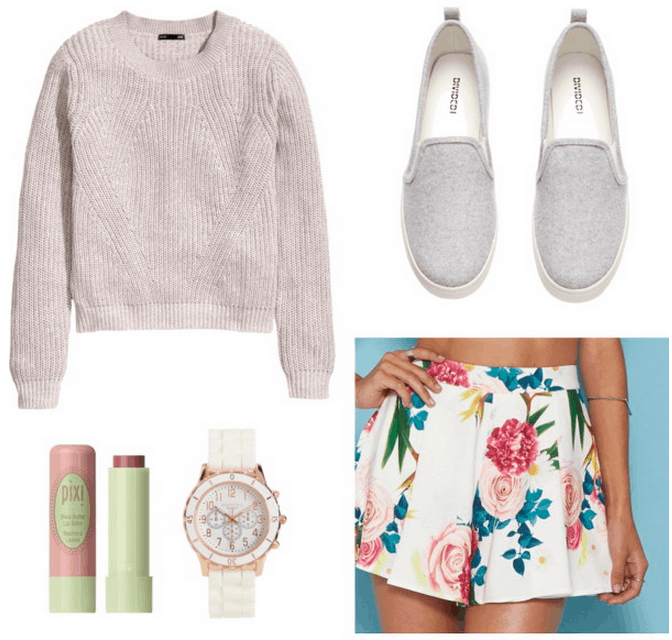 Products: Pullover, Shorts, Slip-ons, Watch, Lip balm
This second outfit is for the college student who values comfort above all else.
For this look, I sought items that reflected the way Sargent strove to capture light and color at dusk. A cozy, dusty, grey-lilac sweater matches the lilac hue of the painting. To add the same vibrancy as the lanterns, I coordinated a pair of bright, floral shorts with the muted sweater.
While simple grey slip-ons allow the floral shorts to be the focal point of the outfit, they're also the most comfortable shoe option. To accessorize, a watch is arguably the most vital accessory for every time-conscious college student. For makeup options, my favorite my-lips-but-better tinted lip balm is Pixi's Shea Butter Balm in Natural Rose.
Transformation Impressionist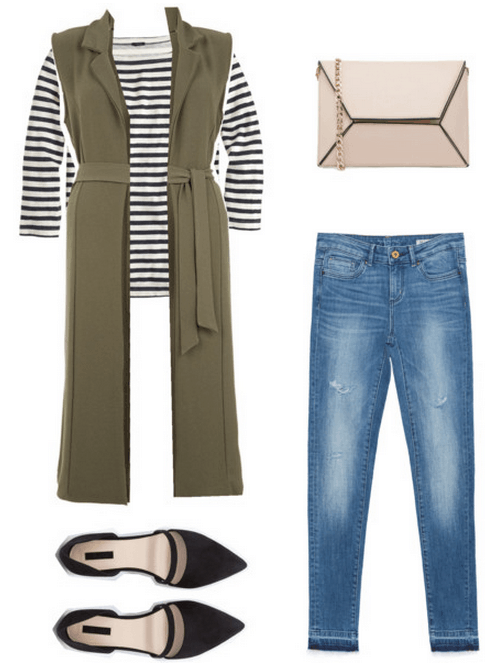 Products: Shirt, Waistcoat, Jeans, Bag, Flats
Sargent, an American artist, channeled the French impressionist movement to create Carnation, Lily, Lily, Rose. Hazy flowers and sunlight-driven color provide a snapshot of late summer – Sargent continued painting this ending season even as the garden shifted into the fall. This last outfit reflects that French influence as well as the transition from summer to fall.
As a new year of college begins, I find myself opting for more sophisticated pieces. This waistcoat from Forever 21 isn't your typical olive green anorak, matching the green underbrush in the painting. Instead, layering the item over a thin boat-neck top gives your college wardrobe some class.
Top the look off with interesting flats and a muted-colored bag for a Parisian-inspired ensemble perfect for fall.
Final Thoughts
Carnation, Lily, Lily, Rose remains one of John Singer Sargent's most vibrantly-colored pieces. The painting conveys just as much warmth from the lanterns and summer flowers as it does crisp autumn, through the cool-toned dusk and dried underbrush.
The key to transitioning between this summer-fall boundary is versatility – from mixing long sleeves with shorts or dresses, to incorporating both darker fall colors with summer fabrics, it's useful to have universal pieces that can offer warmth and coolness.
What do you think?
What is your favorite John Singer Sargent painting? Are you ready for the new school year? What are your tips on transitioning your wardrobe from summer to fall? Let me know in the comments below!