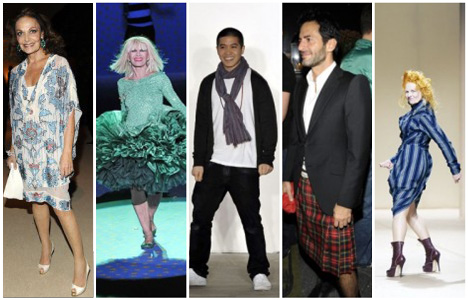 I got so much great feedback on my post about the personal style of the editors of Vogue, this week I decided to take the suggestion some of ya'll made to feature the personal styles of well-known designers in the industry. As you will see, most designers' personal aesthetics mirror what you see in their fashion lines. However, it's interesting to note how the designers translate their taste into what they themselves wear.
Below, I've featured looks inspired by five designers who have become living icons for both their memorable designs and personalities. Since most of us college girls can't afford to dress in designer duds from head to toe, I've kept the looks budget-friendly with one piece from each look being a bit of a splurge from the designer's line.
Betsey Johnson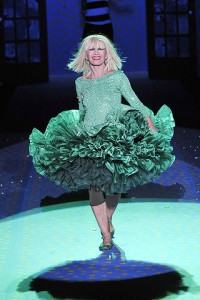 Oh, Betsey. With her love of bright colors, girlish punk looks, and the occasional cartwheel, she's a woman after my own heart. She might not be the most "serious" of designers, but who needs that when you're so fantastic at what you do? Betsey loves to wear the same colors and prints she features in her collection, and she is certainly not afraid to dress younger than her age, something she pulls off well.
So think back to your days of high school dances by pairing a flirty dress from Forever 21 with high heels, a row of faux pearls and beads, and a pair of Betsey Johnson earrings to create a feisty but pretty look for less than the cost of a Betsey Johnson dress.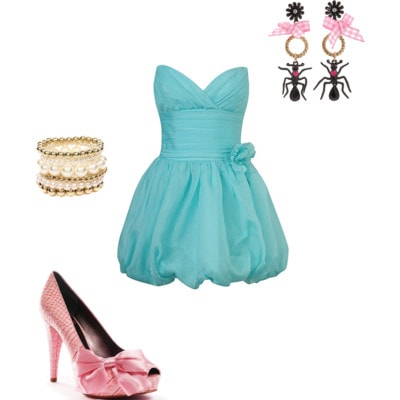 Product Information: Dress- Forever 21, Shoes- Paris Hilton, Bracelets- ASOS, Earrings- Betsey Johnson
Marc Jacobs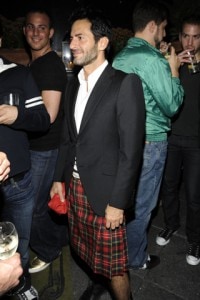 For a man who manages to pleasantly surprise the fashion world season after season with his three ready-to-wear lines- Marc Jacobs, Marc by Marc Jacobs, and Louis Vuitton, Mr. Jacobs is not a designer who really shakes up his personal look much. He may have shocked plenty of people when he started wearing kilts in 2008, but nowadays, he appears so often in a button-down shirt and knee-length skirt that no one bats an eye.
To get a similar look yourself, keep it simple with a white button-down, plaid skirt, crystal stud earrings, and an adorable pair of Marc by Marc Jacobs sandals.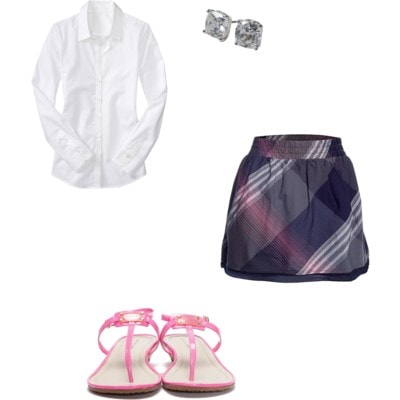 Product Information: Shirt- Old Navy, Skirt- Garage, Earrings- Harajuku Lovers, Sandals- Marc by Marc Jacobs
Diane von Furstenberg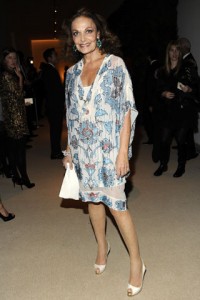 The always lovely Diane von Furstenberg is now in her third term as the President of the Council of Fashion Designers of America (CFDA), and her outfits always exude a ladylike polish that is somewhere between pristine Anna Wintour and preptastic Lilly Pulitzer. DVF's personal taste for boho prints with an urban sophistication is right in line with almost everything she sends down the runway.
As far as well-respected designers go, Diane von Furstenberg keeps her prices manageable. So don't be afraid to splurge on one of her drapey tunics (forever in style), accessorized meticulously with more affordable pieces.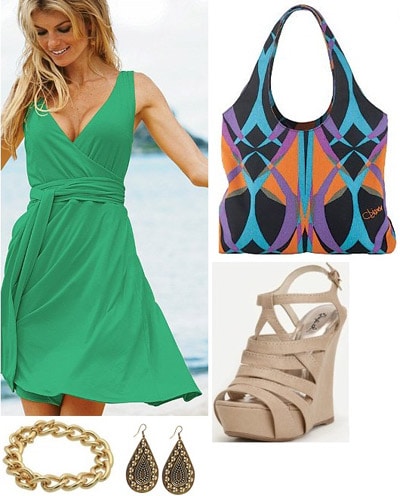 Product Information: Dress- Diane von Furstenberg, Wedges- Target, Earrings- Kenneth Jay Lane, Bracelets- Wet Seal
Thakoon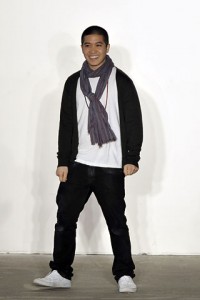 I got the opportunity to hear Thakoon speak last fall, and I was blown away by the intelligence and business sense this young designer already posesses. His collections always seem to be perfectly perched on the line between what is fashion-forward and what women will actually wear. The man himself is always dressed like an effortlessly cool kid, with hip clothes that aren't too flashy.
You too can look downtown-cool with a pair of perfectly tailored Thakoon pants thrown together with a tank, cardigan, and a bright pair of Converse.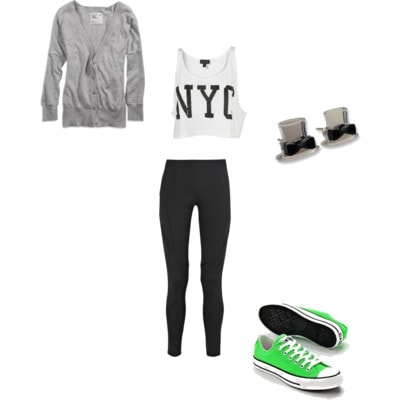 Product Information: Pants- Thakoon, Tank- TopShop, Cardigan- American Eagle, Shoes- Converse, Earrings- Sweet & Co.
Vivienne Westwood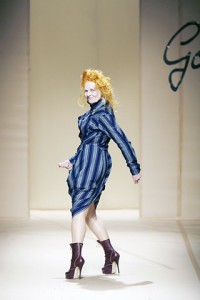 Dame Westwood has never been afraid to push the visual limits, whether it's with her head-turning runway shows or bright crop of red hair. As one of the trailblazers of the punk movement, Westwood is known for her stance on the importance of fashion as art and self-expression.
Pay homage to this rocking grandma by donning a short, tight skirt, vest, high pumps, and a Vivienne Westwood bag – all in the colors of Union Jack, of course.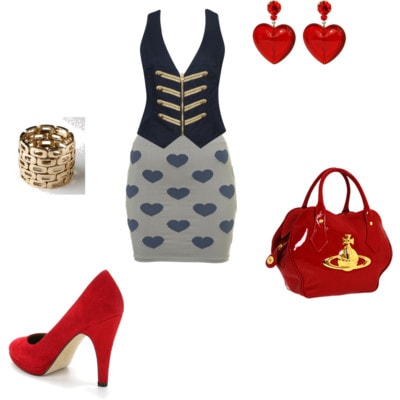 Product Information: Bag- Vivienne Westwood, Vest- Forever 21, Skirt- TopShop, Heels- Franco Sarto, Cuff- Lori's Shoes, Earrings- Tarina Tarantino
What do you think?
Are you inspired by your favorite designers' personal styles? Which designer's style is your favorite? Leave a comment and let us know!