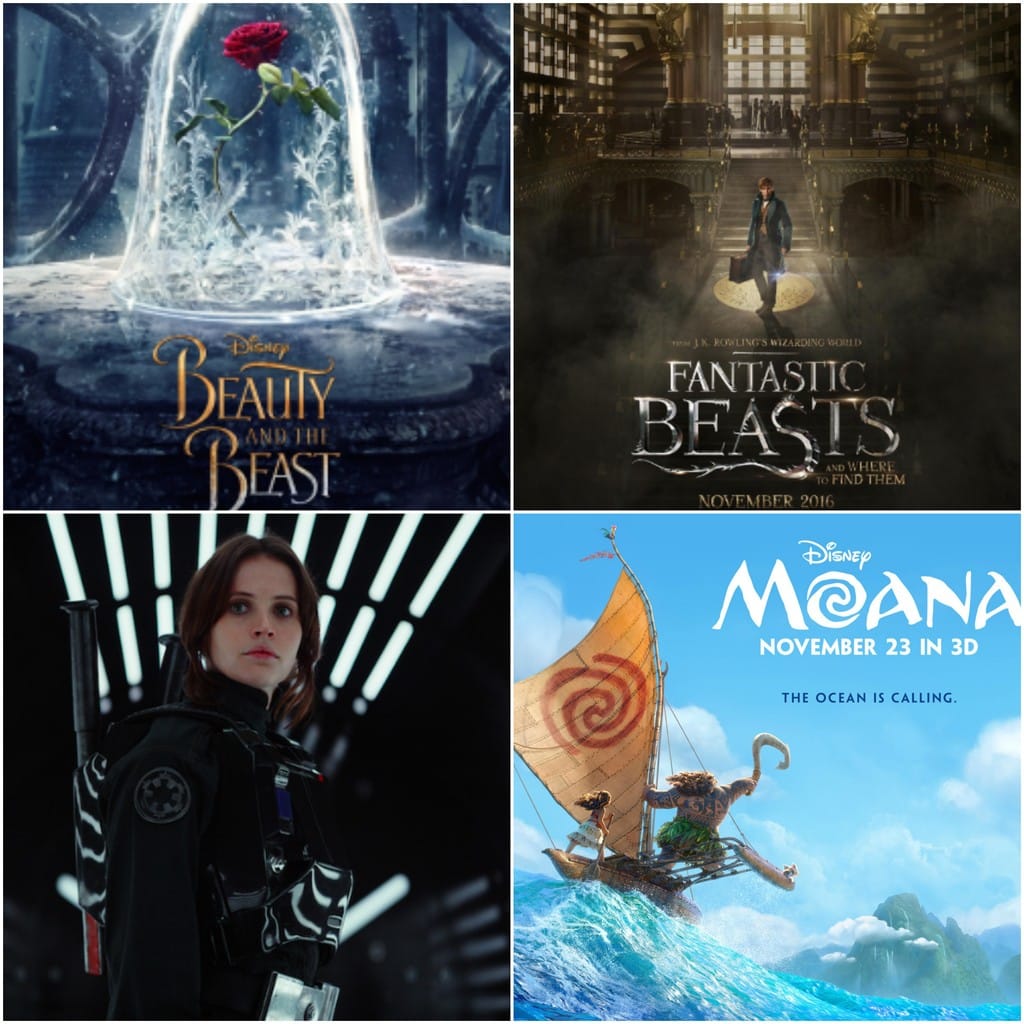 I wouldn't be lying if I said one of my favorite things to do was to go to the movies. There is just something about popcorn, candy, soda, cool air conditioning, and …sigh… getting totally lost in a great film.
That's why I'm so excited about the upcoming movie line up. Hollywood has blessed us with a Harry Potter spin-off, a new Disney film, a new Star Wars film, and a restored Disney classic, all coming soon to screens near you. Seriously so excited, y'all.
Not only are these movies stunning visually, but they also shine in the costume department. From the stunning gowns of Beauty and the Beast to the futuristic designs of Rogue One, these films lend themselves to some serious outfit inspo. So, here are four outfits inspired by these highly anticipated upcoming films:
Rogue One
Hits theaters December 16, 2016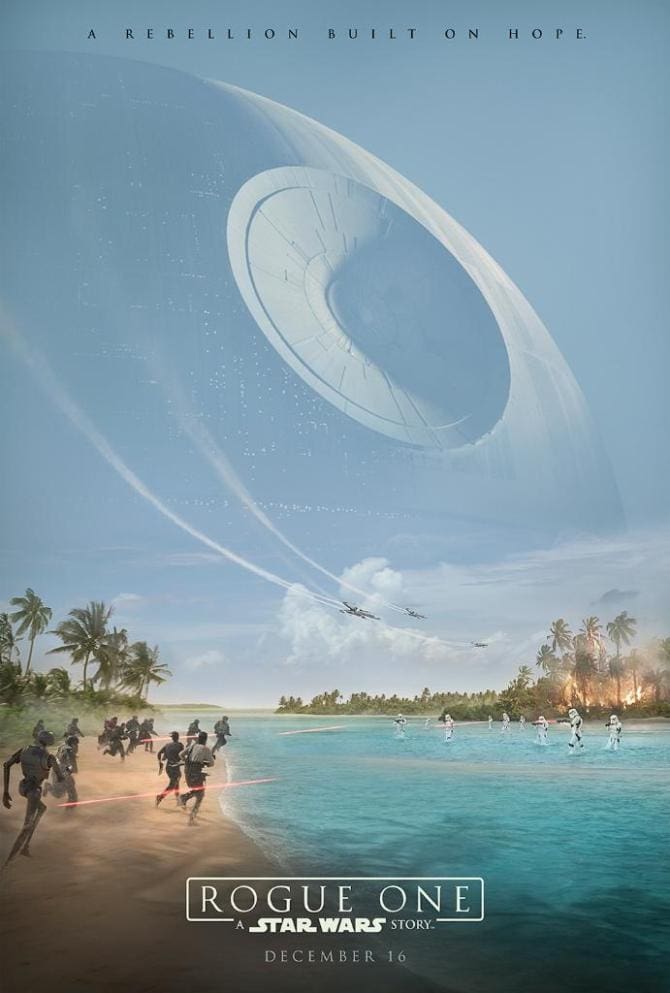 Star Wars gets tropical.
Rogue One is a Star Wars anthology film, essentially meaning the film doesn't feature the main cast. Instead, this movie and its brethren will explore different worlds of the Star Wars universe. Thanks to a single tweet by the official Star Wars account, we now know the plot:
The movie stars Felicity Jones and Diego Luna as two fighters of the rebellion.
The Look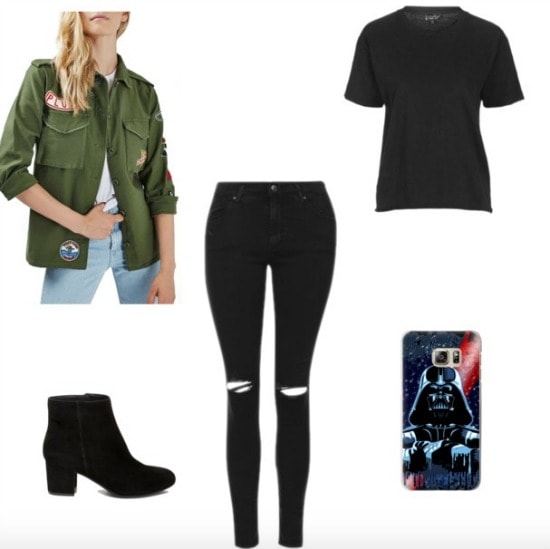 Products: Jacket, Shoes, Denim, Shirt, Case
ROGUE ONE: A STAR WARS STORY Official Teaser Trailer
Beauty and the Beast
Hits theaters March 17, 2017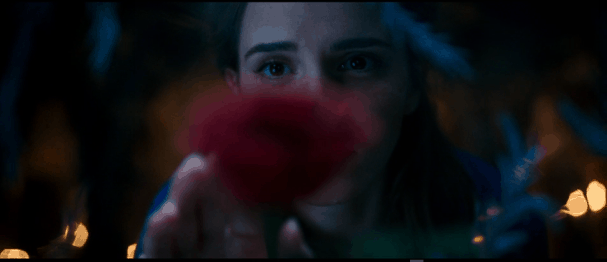 ♪Tale as old as time♪
I've been loving these live-action Disney remakes of classic films. Each remake presents the fairytale in a different light, and gives movie-goers more insight into the story. When I heard Disney was remaking Beauty and the Beast, I freaked. When I heard Disney was casting Emma Watson as Belle, I flipped.
Emma Watson has been my ultimate girl crush/style icon/role model since she walked down the stairs at the Yule Ball in Harry Potter and the Goblet of Fire. And that was a long time ago (as in ten years-can you believe it?).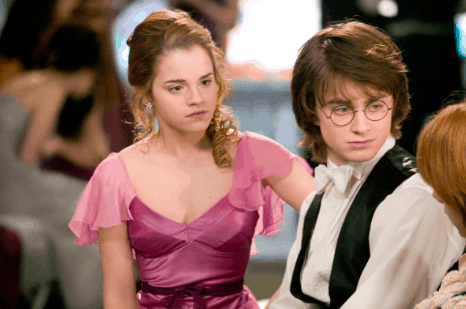 I mean…she's pretty perfect, right?
Although the production has been highly secretive, we all know the film will follow the classic tale of girl falls in love with beast. IMHO, this movie is going to be incredible. Why is March so far away?!
The Look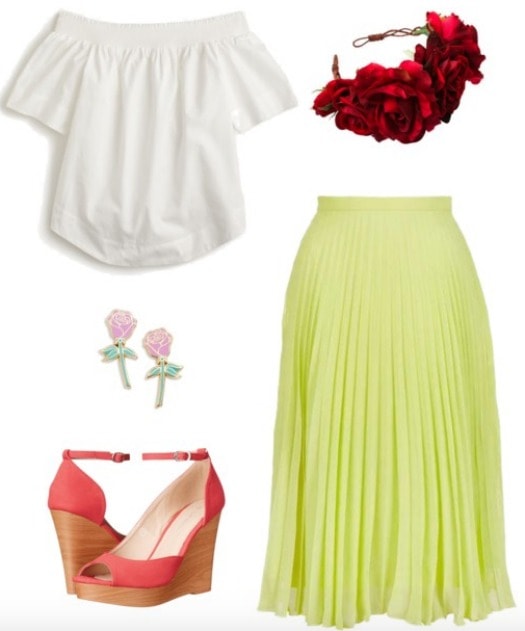 Products: Top, Pins, Shoes, Crown, Skirt
Beauty and the Beast Official US Teaser Trailer
Fantastic Beasts and Where to Find Them
Hits theaters November 18, 2016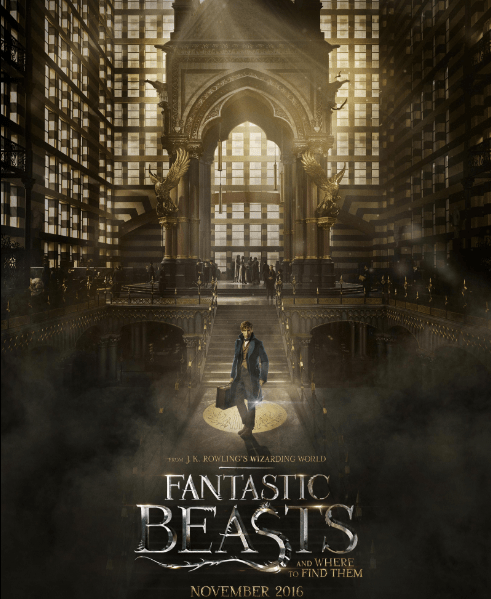 I'm not ashamed to admit it. I cried hard at the end of the final Harry Potter movie back in 2011. It seemed to be the end of a tremendous journey, and I missed Harry, Ron, and Hermione immensely. However, those tears were wasted, as we are getting ANOTHER Harry Potter movie!
Alright, alright. So technically this movie isn't an actual Harry Potter movie because Daniel Radcliffe/Emma Watson/Rupert Grint have nothing to do with this film…but a girl can dream, right?
Though Fantastic Beasts and Where to Find Them won't feature our favorite trio on the big screen, it will satisfy any Potterhead's craving for a return to J.K. Rowling's magical universe.
Based on Rowling's book of the same name, the film stars the fantastic Eddie Redmayne who plays Newt Scamander, a zoologist of sorts. The movie follows Scamander's fantastic journey as he tracks down magical creatures in 1926 New York.
Check out the film's website here, and be prepared to be peppered with nostalgia as John Williams' sweeping score invokes memories of Harry, Hermione, and Ron.
The Look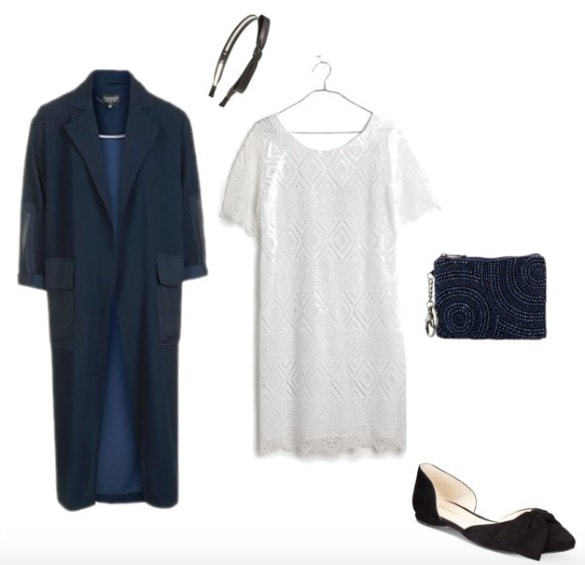 Products: Coat, Dress, Headband, Bag, Shoes
Fantastic Beasts and Where to Find Them - Comic-Con Trailer [HD]
Disney's Moana
Hits theaters November 23, 2016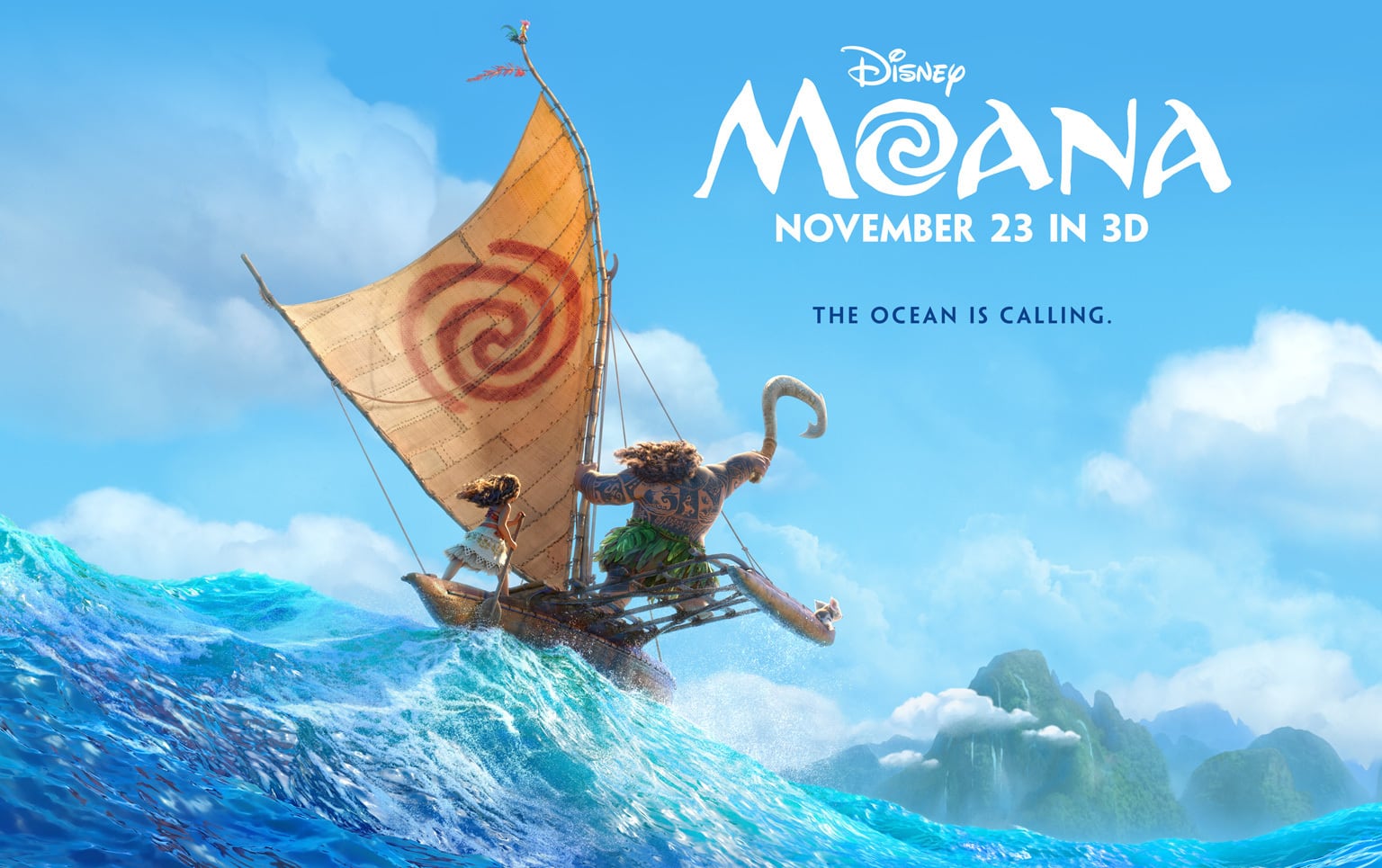 Disney's princess lineup is about to get a little more diverse with a Hawaiian princess!
Moana is about a teenager (voiced by the adorable Auli'i Cravalho) who sails across the ocean in an attempt to save her people and find her identity. Along the way, she meets a former demi-god named Maui (voiced by Dwayne Johnson) who aids her along her journey. Get ready for a fantastic film and some incredible new music by Lin-Manuel Miranda (Hamilton)!
The Look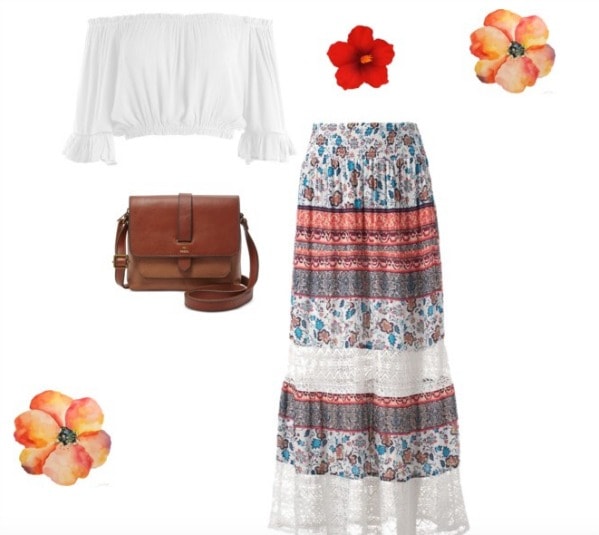 Products: Top, Bag, Skirt, Flower
Thoughts?
It's pretty easy to see why I am so excited for this upcoming cinema lineup, right? And not only do we get some pretty fabulous movies...but some pretty fabulous fashion as well!
So, what do you think? What movie are you most excited for? Is Emma Watson not going to make the most perfect Belle?? Did I miss any must-see films? Comment down below!