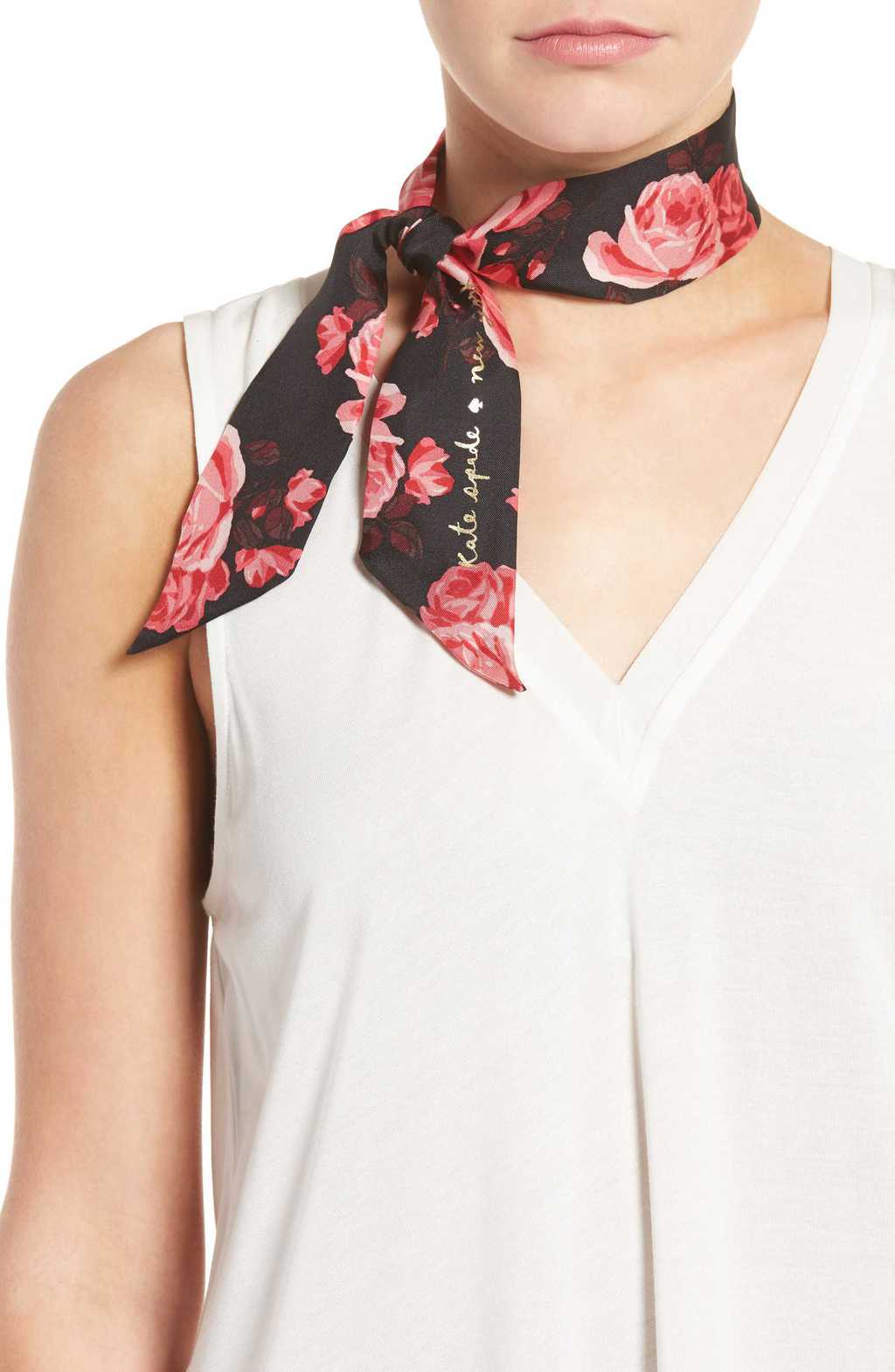 For off-the-shoulder tops and dresses, my go-to has always been a nice, dainty necklace or choker. But these days I reach for an accessory that is just as versatile, yet super unexpected.
The neck scarf has been a fashion staple since the '50s – but with new patterns and styles, it's emerging as the go-to accessory of 2017.
Neck scarves are on the upswing right now — you still don't see them often, although they're increasing in popularity. I was a little intimidated by this look; partially because I was concerned for being mistaken for a flight attendant, and partially because it was a look far out of my comfort zone.
Despite this, I had seen the look on many bloggers and decided to purchase this bandana from Madewell to try the trend.
I fell in love – for such an inexpensive accessory, it adds a pop to any outfit.
For women uneasy about this trend, I've included fool-proof tips to style this look – and look perfectly chic while doing it!
1. Know where to buy.
Stores like Urban Outfitters, Madewell, and Etsy sell high-quality, affordable silk scarves, square scarves, and bandanas. You can find adorable, custom styles – all without breaking the bank (arguably the most important criteria on a college budget?)
With such variety, it is easy to find a pattern you'll fall in love with.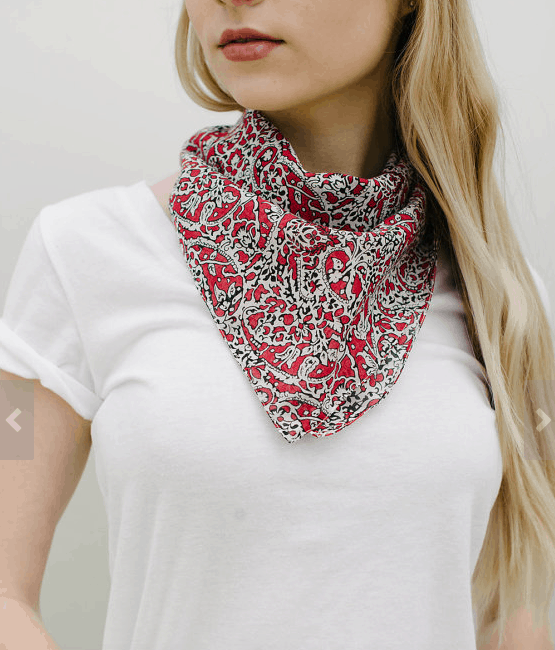 2. Keep it Simple
Unsure of how to style your new accessory? When in doubt, keep it simple. Dress up white jeans and a t-shirt with a silk scarf, and look effortlessly chic and put-together. Nothing says "I have my life together" like a neck scarf. Trust me.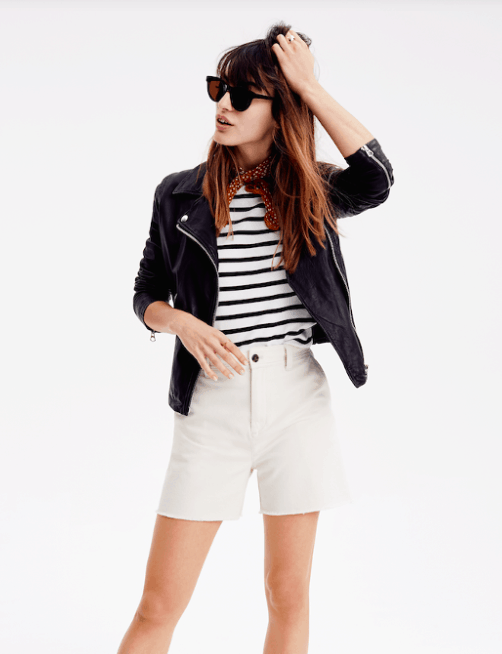 3. Go Off-The-Shoulder
The ultimate styling tip I have for the silk scarf? Go off-the-shoulder. The ultimate complement to an off-the-shoulder top is an equally adorable scarf tied around your neck. Necklaces and chokers? So mainstream. Be stunning – and unexpected – with this accessory.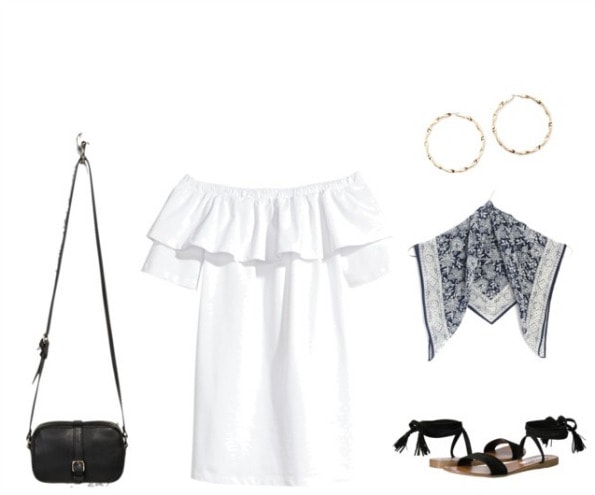 4. Don't Limit Yourself to Your Neck
Tie it around your wrist for a western feel, or dress up a leather bag with a tied silk scarf around the handle. It's an easy (and inexpensive) way to customize the look of any outfit.
While pom-poms and other bag accessories may be trendy at the moment, their price tags leave much to be desired. Keep it classy with a simple scarf instead.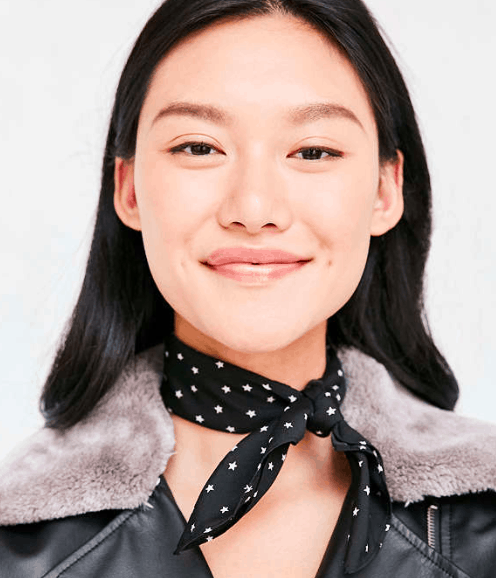 Thoughts?
How would you style a neck scarf? Are they vibrant and current, or stuck in the past? Let me know in the comments down below!