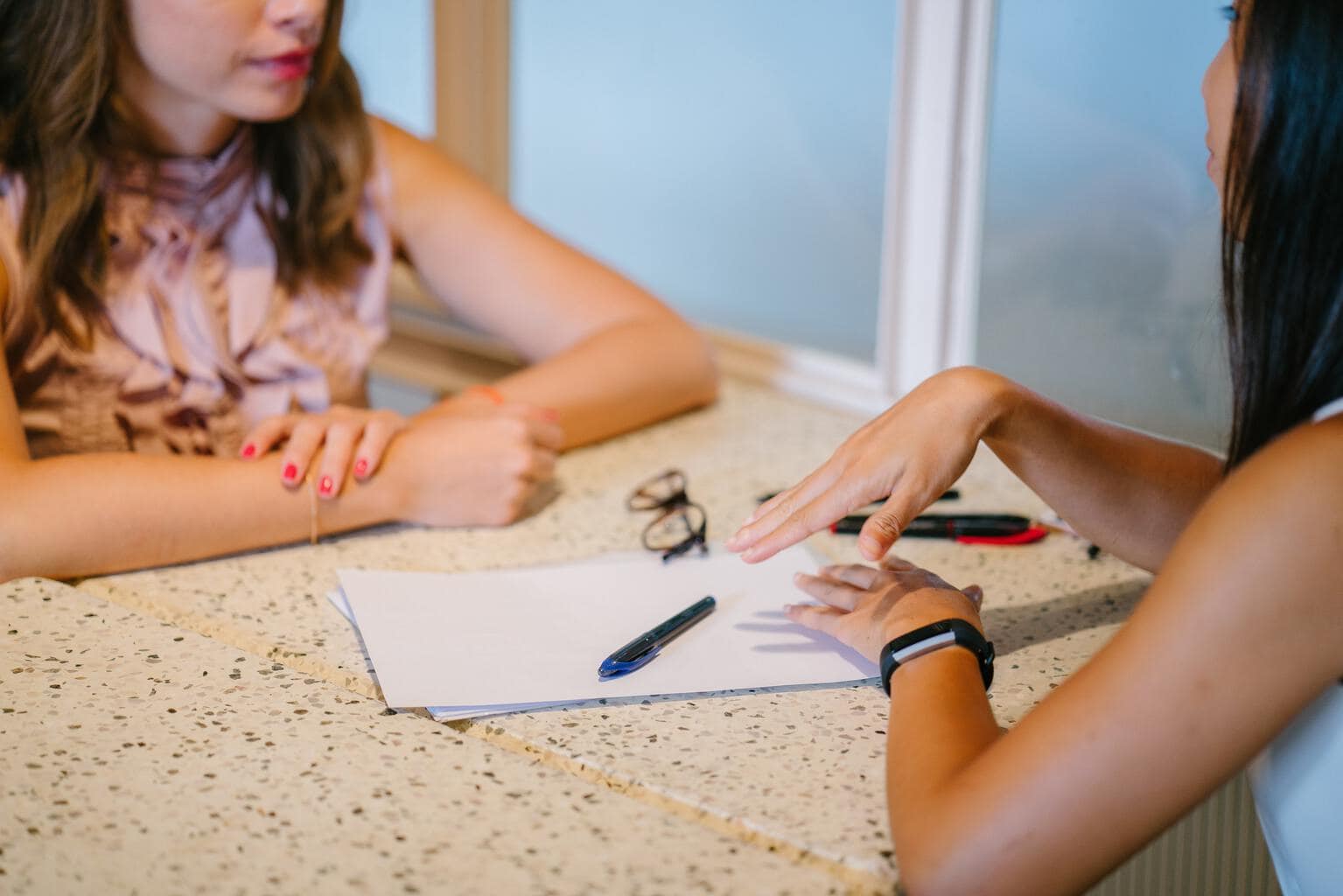 Thanks to all the fun aspects of the college experience, it can be easy to forget why we're actually at college… to get a degree and figure out what we want to do with the rest of our lives. For me, this is a terrifying thought that brings up many questions — how will I use my degree once I graduate? How can I score a research position to improve my resume? What classes do I need to take now, and what can I put off until senior year?
That's where your undergraduate advisor comes in! How you're assigned an advisor can vary between schools — you might have one according to your academic department, or according to your specific major, but chances are your school will assign you someone to help you figure out an academic plan and work toward your future career.
Since you're meeting with them about more serious topics like classes, grad school, and jobs, it's important to dress up a little bit and make a great impression on your advisor, especially if it's your first meeting. Below, I'll give you some tips on what to wear for these important meetings.
Tips on What to Bring and Wear to an Advisor Meeting
Bring a planner or notebook. This should go without saying, but bring along something to take notes on. Call me old fashioned, but I think it's a lot more polite to take notes on paper, rather than busting out your laptop or iPad and typing as they talk.
Make up a list of questions beforehand. These could be as simple as "What's the difference between a Bachelor of Arts and a Bachelor of Science?", or "Which classes do I need to take to get into X major?" – they don't have to be detailed. Showing up with questions lets your advisor know that you're thinking about your future and didn't show up just blindly waiting for instruction.
Keep it polished, pretty, and classic. Now is not the time to bust out your trendiest, wackiest, most boundary-pushing ensemble. To make the best impression, keep your look simple and casual, and save the trends for another time.
Don't show too much skin. Cleavage, strapless or halter tops, and mini skirts are all fashion "don'ts" when it comes to dressing for advisor meetings. Think of advisor meetings like a low-key job interview; revealing clothes are a definite no-no.
Add a key transitional piece. Chances are, if you're dressing up for class, you'll probably be ready to meet with your advisor at a moment's notice. Adding a cardigan or blazer to whatever outfit you have on for the day will just make you seem more professional, which is always a good thing.
Outfit 1: Preppy Basics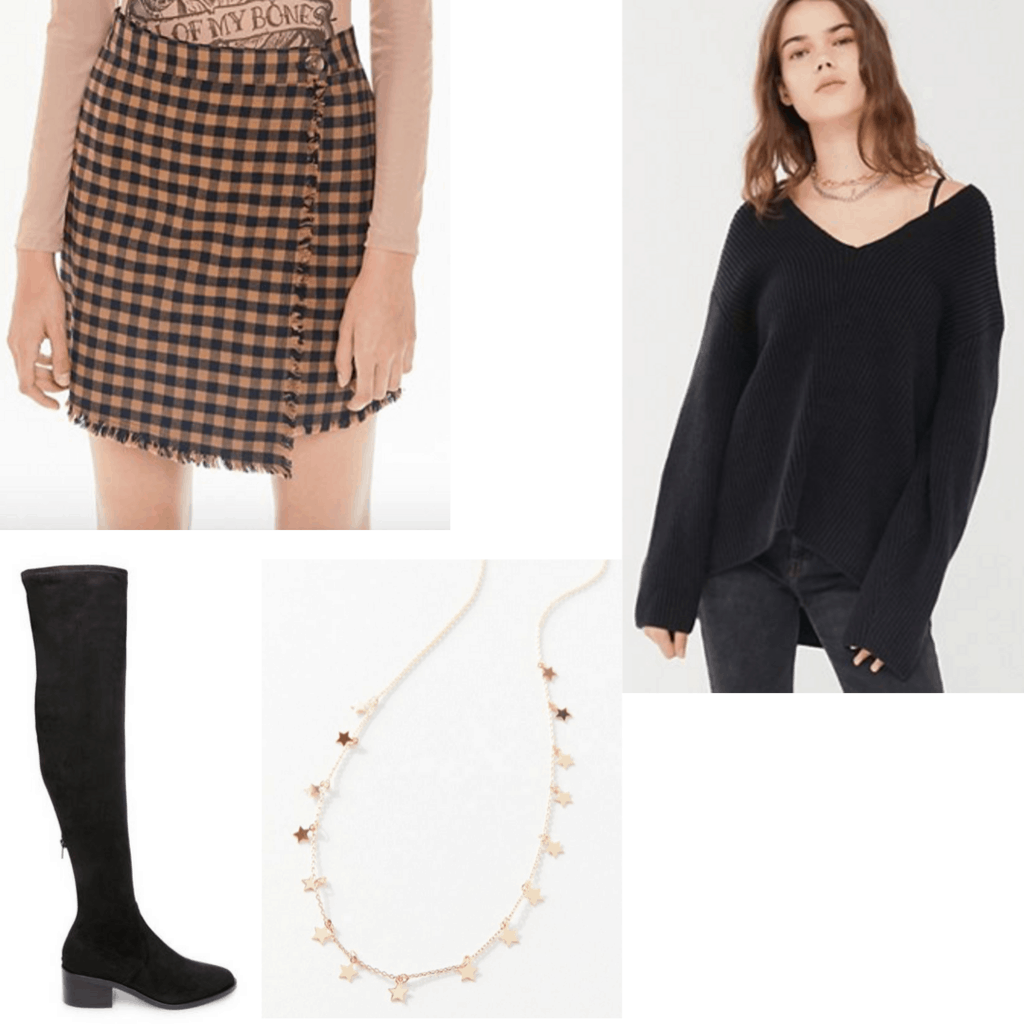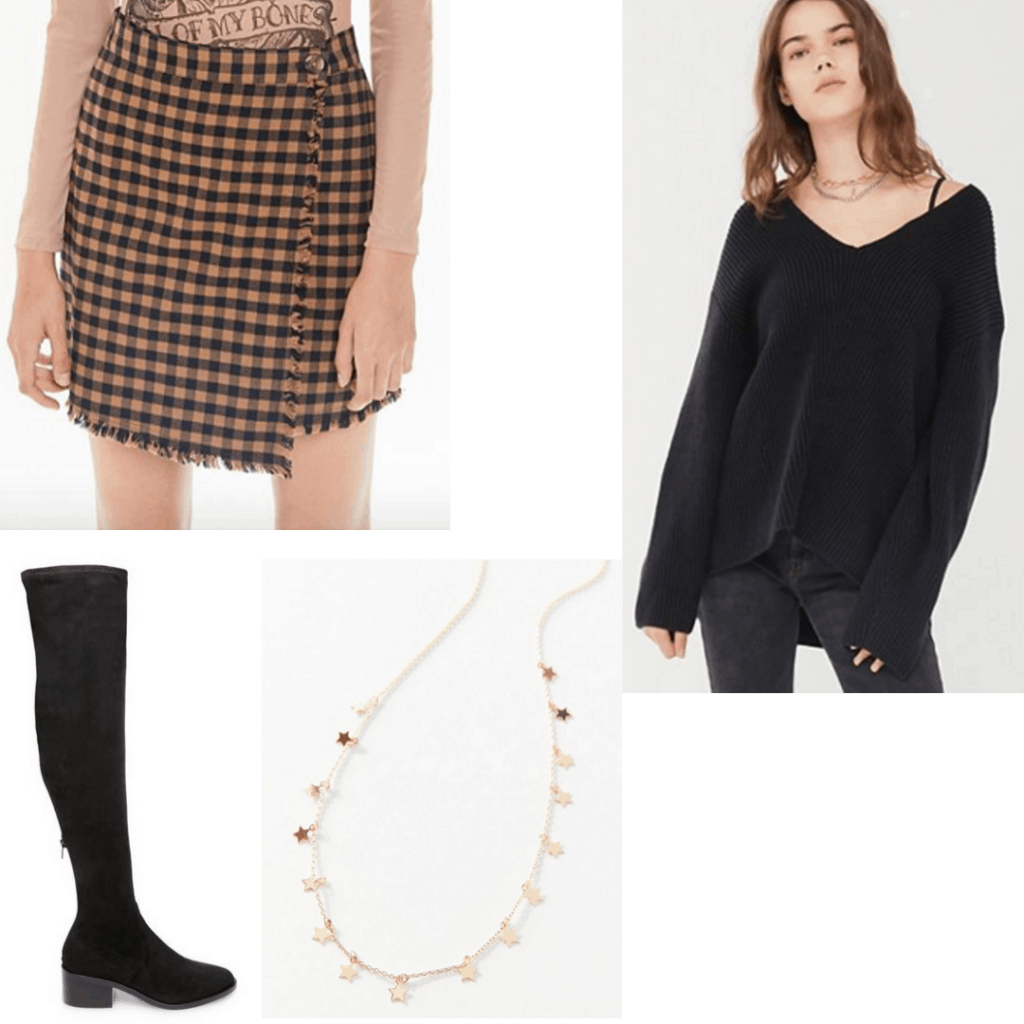 Products: Skirt – Urban Outfitters, Sweater – Urban Outfitters, Boots – Steve Madden, Necklace – Urban Outfitters
Since this is an advisor meeting, you want to look like a college student and not like you're attending a job interview. You just want to toe the balance, and this look will help you do that.
This plaid skirt with the rough edges gives this look a cute, fashion girl vibe. The black sweater can be tucked in and the knee high boots help if you don't want to wear tights or show that much skin if it is chilly out. Finally, the star necklace gives this outfit a cute touch.
Outfit 2: Pretty and Simple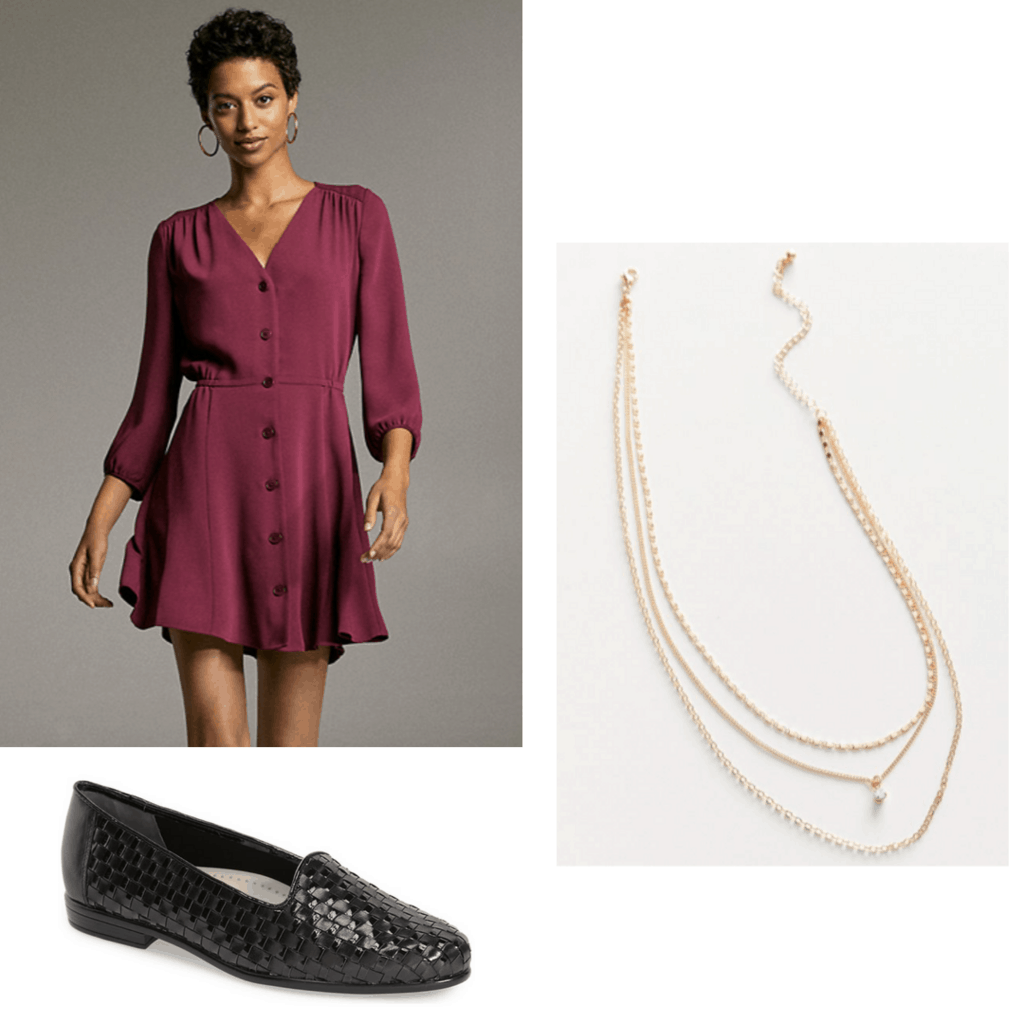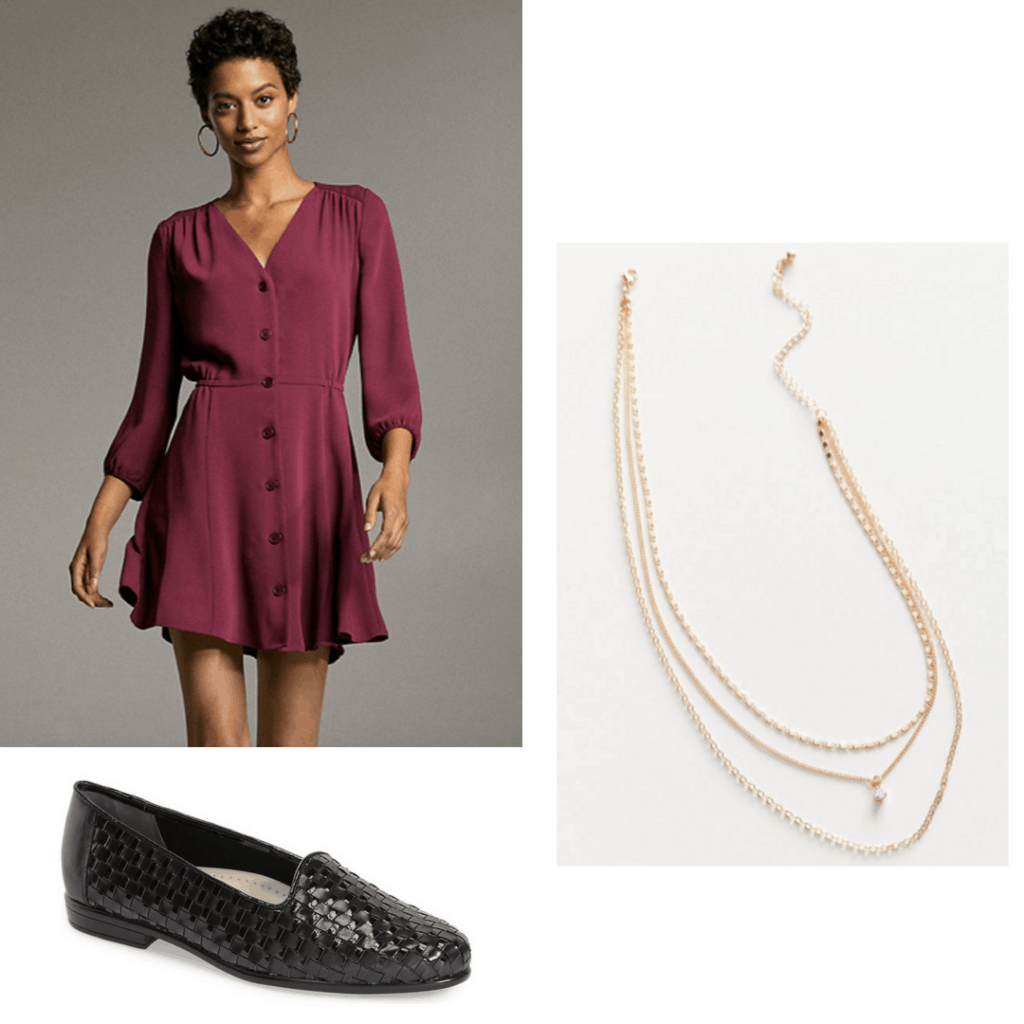 Products: Dress – Aritzia, Necklace – Urban Outfitters, Flats – Nordstrom
This burgundy dress is great for fall because of the color, and it's great because its loose fit makes it comfortable. The buttons down the front add a dressy vibe to the look.
If you aren't feeling heels, no worries at all: you can just pair the dress with this flat shoe. The texture of this shoe makes it feel dressier. The long necklaces accentuate the neckline of the dress.
Outfit 3: Fun Yet Put-Together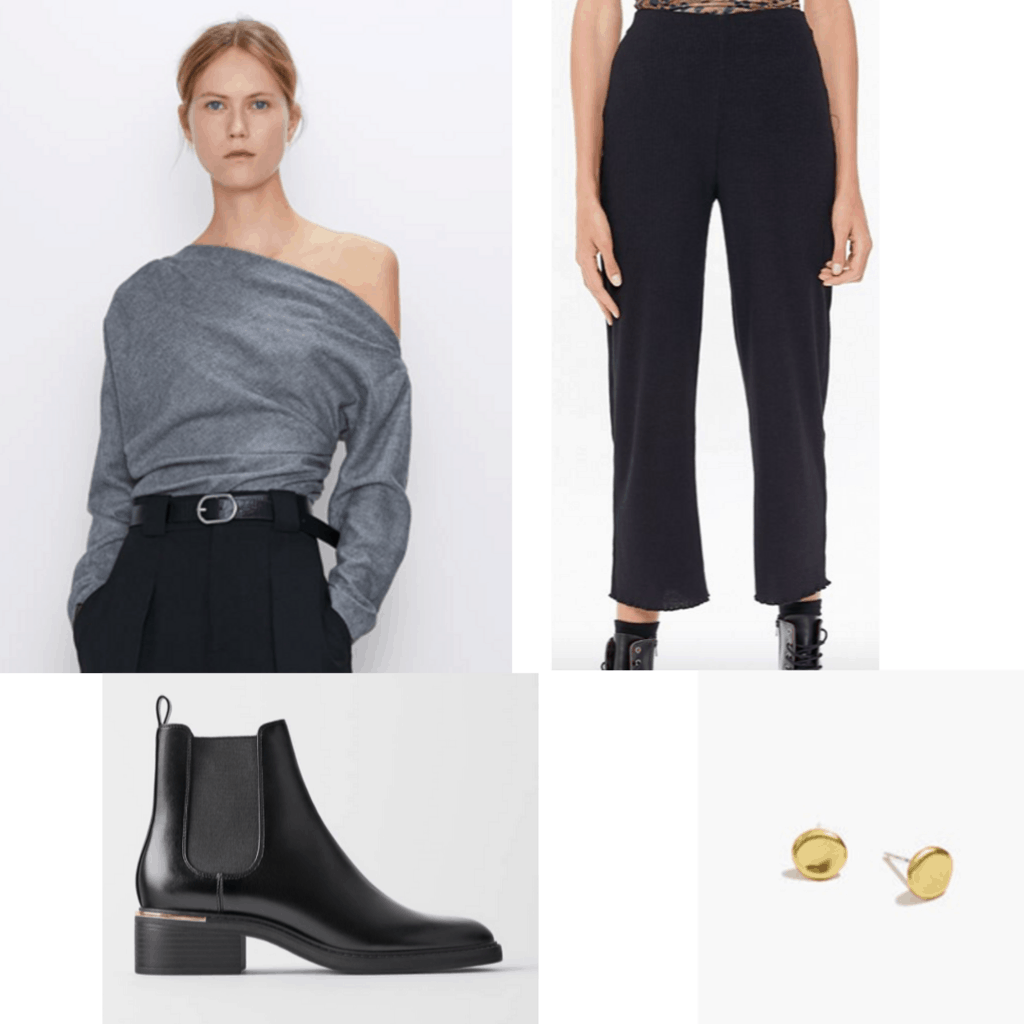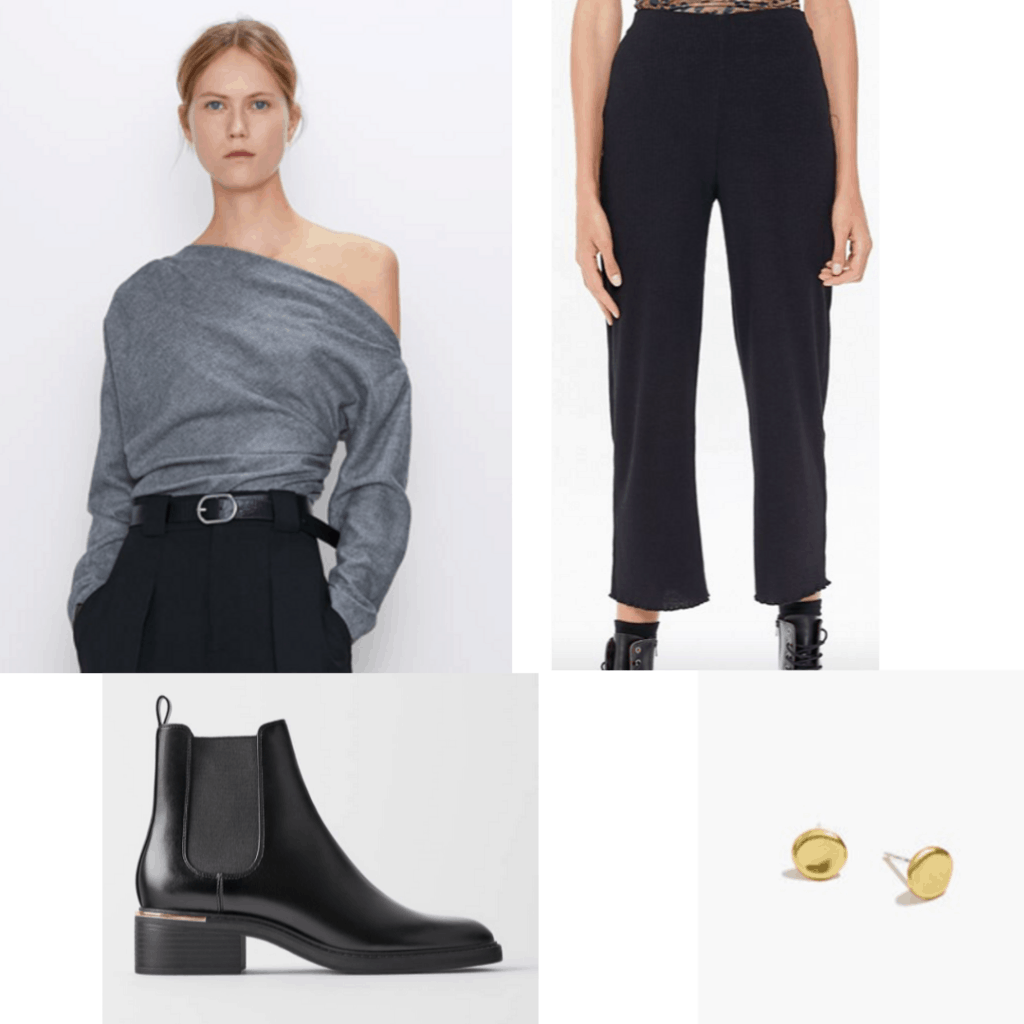 Products: Blouse – Zara, Trousers – Urban Outfitters, Boots – Zara, Earrings – Madewell
This idea for what to wear to an advisor meeting is my favorite of the bunch — it's so pretty and would work for a variety of occasions!
This off the shoulder top is super pretty for almost any event or appointment you might have. These soft pants tone down the look — for an advisor meeting you don't look overly business casual, but still put-together.
Finally, these black boots with the gold trim match the gold studded earrings.
What do you wear to meet with your advisor?
Have you met with your advisor this semester? Do you have any tips on what to wear? What are your go-to items for meeting with professors? I'd love to hear from you, so be sure to leave a comment!
Editor's note: This post was originally published in 2011; it was completely updated and revamped in 2019 with new photos, outfit sets, and information.