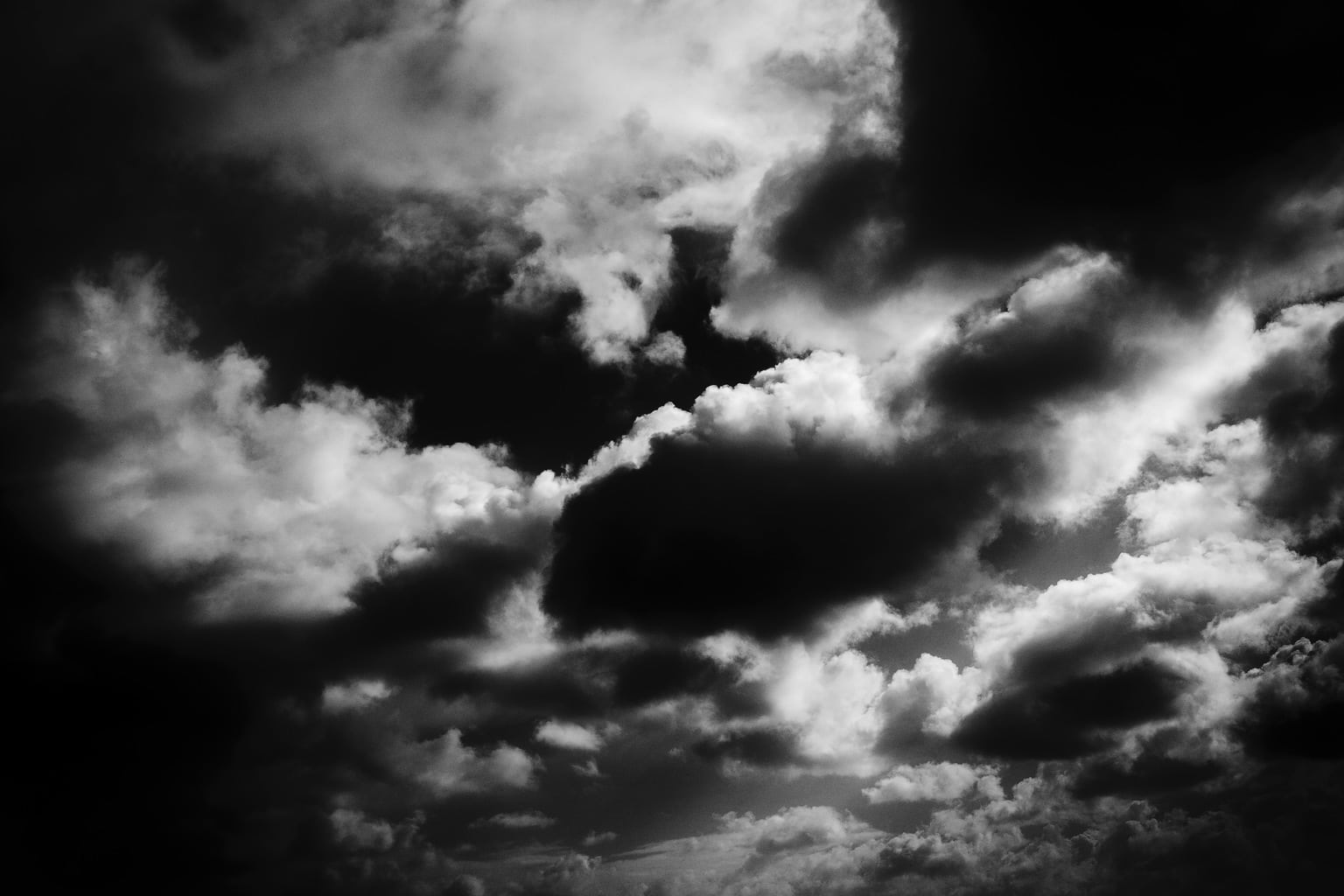 Loss of a loved one isn't something that we often want to think about, but it is something that we will all encounter during our lives. Last Monday, my dad called to tell me that my maternal grandfather had passed away and I flew home to California this past weekend to attend his funeral. While the ceremony was very emotional, it was comforting to know that my grandfather was well into his 80s and had died peacefully in his sleep. It was also nice to see my extended family, most of whom had flown in from Taiwan and Canada.
I have attended a few funerals before (though it's not really the kind of thing where you'd ever want to consider yourself an "expert") so my cousins asked me a lot of questions about what to expect; I figured it would be good to share some of that advice here as a resource.
While "what to wear" isn't foremost in most people's minds when they've just lost someone dear to them, it is useful to know how to dress appropriately — or rather, knowing how to not dress inappropriately — for a funeral or memorial service. That being said, I sincerely hope that none of you will have to use any of this information in the near future!
What to Expect
Figure out what kind of service it will be. Is it a visitation or wake? A funeral service only? Burial service? Memorial service? Depending on the family and cultural norms, as well as how close you were to the deceased, it may be just one or any combination of the aforementioned.
If you are attending a service for someone of a different culture or religion, ask ahead to find out if there are certain customs that you are expected to follow or be aware of beforehand.
If you are squeamish, it may also be good to ask if it will be an open casket ceremony so you are not taken aback.
What to Wear/What Not to Wear
Remember: this isn't the time to be unconventional or to stand out; the ceremony is about the deceased, not about you. (Of course, if it's a non-traditional service and you've been asked to dress a certain way, you should do that!)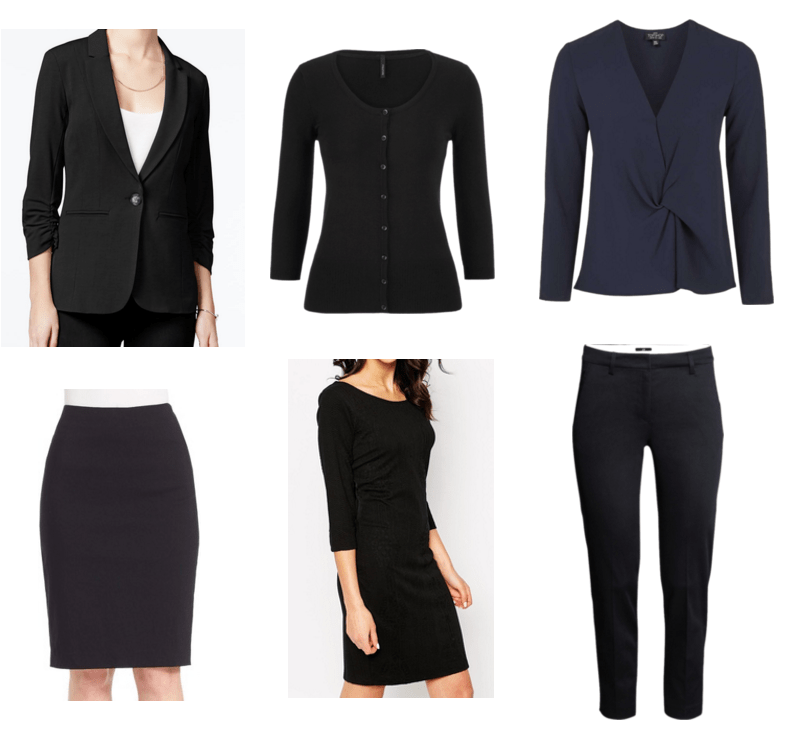 Products: Blazer, Cardigan, Top, Skirt, Dress, Pants
Black is the safest bet, although dark colors such as navy or gray are also acceptable.
You may be asked to attend a funeral on very short notice. Most of us don't have outfits specifically suited for such somber occasions, but it's likely that you will be able to mix-and-match suitable garments already in your wardrobe. If you own a black suit for interviews or for work, this would be a good option, paired with a dark-colored blouse.
One of the benefits of wearing all black that even casual pieces like T-shirts (and if you're really in a pinch, black jeans) can look much more formal when paired with other black clothing.
If you are wearing a skirt or dress, make sure that the hemline is long enough; I'd say that 2 inches above the knee is the absolute shortest that you should go. You may also want to wear nude or black pantyhose/stockings/tights.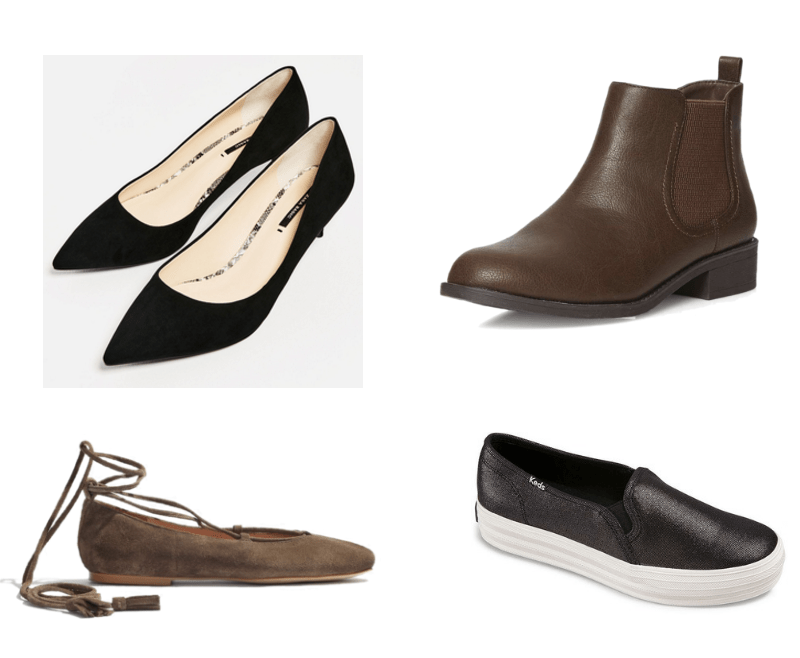 Products: Pumps, Ankle Boots, Wedges, Ballerina Flats, Oxfords, Loafers
Similarly, avoid deep necklines or very tall "party" shoes. If you only have platform heels, it's better to go with flats.
Even if the service you are attending is not at a house of worship, it's best to keep your shoulders covered. If you only have a sleeveless or short sleeve top or dress, wear a cardigan or blazer over it.
If you will also be attending an outdoor burial, make sure that you dress appropriately for the weather. Additionally, if you know you are going to be standing in grass or dirt at the cemetery, you may want to stick to wedges, flats, or boots to avoid getting your heels stuck in the mud.
Keep accessories and jewelry simple, like stud earrings or a small pendant. Of course, if you have a piece of jewelry that has sentimental connection to the deceased, by all means wear it.
If you wear makeup, keep it minimal. I stuck to tinted moisturizer, brow pomade, waterproof mascara, a light blush, and a neutral lipstick. (Make sure that whatever eye product you use is actually waterproof!)
What to Bring
Tissues: Even if you don't think you'll need them, you never know when tears might strike, and you can offer them to anyone sitting near you who needs them.
A change of shoes if necessary: As mentioned above, if you're attending both an indoor funeral and outdoor burial service, you might want to bring flats.
Cardigan or shawl: For layering.
Sunglasses: To cover up puffy eyes and/or protect your eyes if you're outside.
Hairtie/bobby pins: At Taiwanese funerals, family members pay their respects by kneeling on the floor to bow to the deceased. Even if that's not a situation you'll be in, it's good to have a way to keep your hair out of your eyes.
A bottle of water
Some anecdotes about the deceased/condolences to the family written on a notecard: Sometimes attendees will be asked to share some stories/happy memories; if impromptu public speaking makes you nervous, it's good to have some notes jotted down.
Again, I hope that none of you will need this advice anytime soon, but in the chance that you do, I hope you'll find this helpful.
Let me know if there's anything I forgot by leaving a comment. Do you have any tips for dressing for somber occasions? Anything else that's good to bring? Please leave your tips for others below.