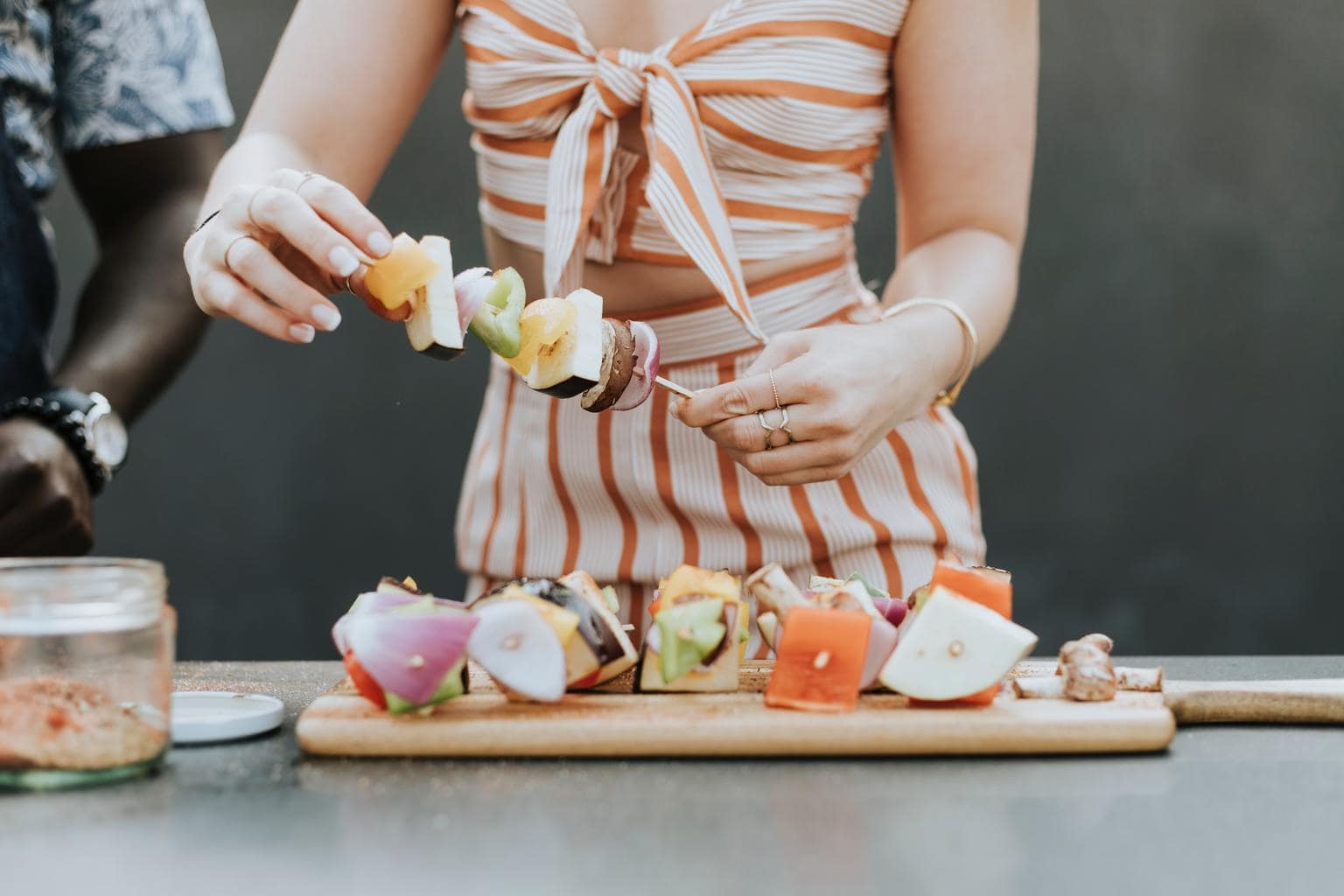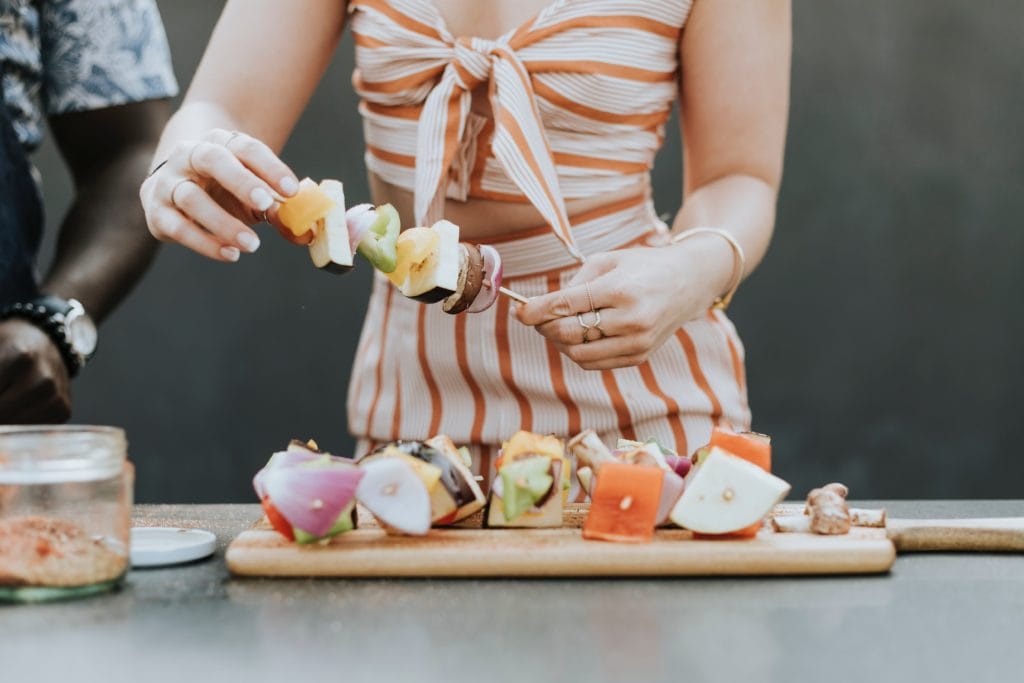 With the weather getting warmer, this means it's time for barbecues, outdoor hang outs and of course, all the food you can eat!

Family gatherings are meant to be fun and carefree, but you still want to look cute for all of the family photos you're going to take. These family photos will most likely be shown to other relatives for the rest of your life. (Totally kidding but also not so much.)
Wondering what to wear to your next cookout? Here are some family barbecue outfits to have on deck:
Outfit #1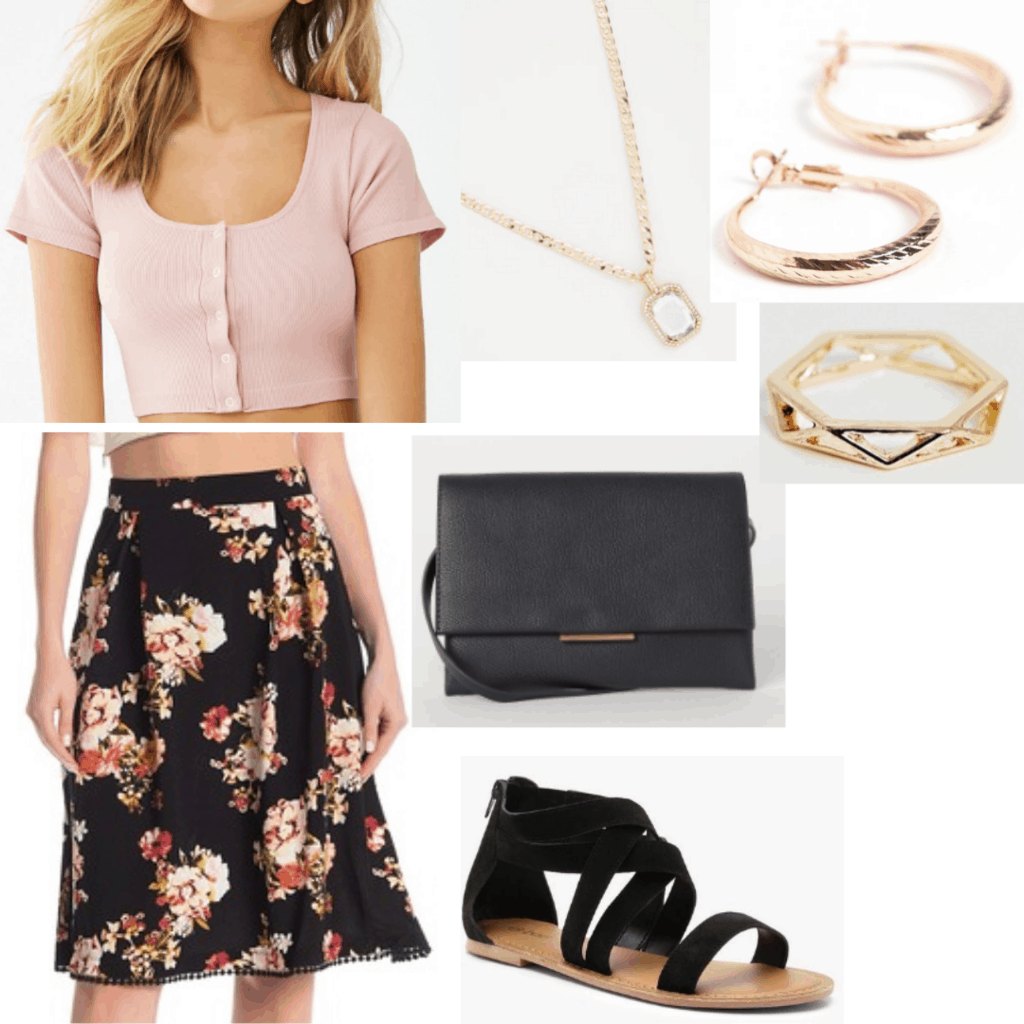 Products: Floral Skirt – Nordstrom Rack, Sandals – Boohoo, Crop Top – Forever 21, Necklace – Rue 21, Earrings – Rue 21, Rings – ASOS, Purse – H&M.

This will depend on your family and how reserved they are but typically, family events are PG-13, fashion wise, especially if you have younger cousins and siblings in the family. In other words, you want to look cute but also appropriate, so that means nothing too low-cut or crazy revealing. Crop tops are fine but for coverage, I recommend rocking something high-waisted on the bottom.

With this outfit, our high-waisted item is a fun floral skirt. Spring is all about florals so this skirt is perfect! You'll look trendy and stylish, plus you'll be super comfortable.

With warmer weather comes sandal season! These sandals are cute and a great way to complete your outfit.

As for accessories, you'll most likely be participating in family activities so you want to make sure you aren't too accessorized so that you can freely move around. With that being said, a simple necklace, earrings and a couple rings are perfect.
Complete your outfit with a cute little purse for your phone and any extras.

Outfit #2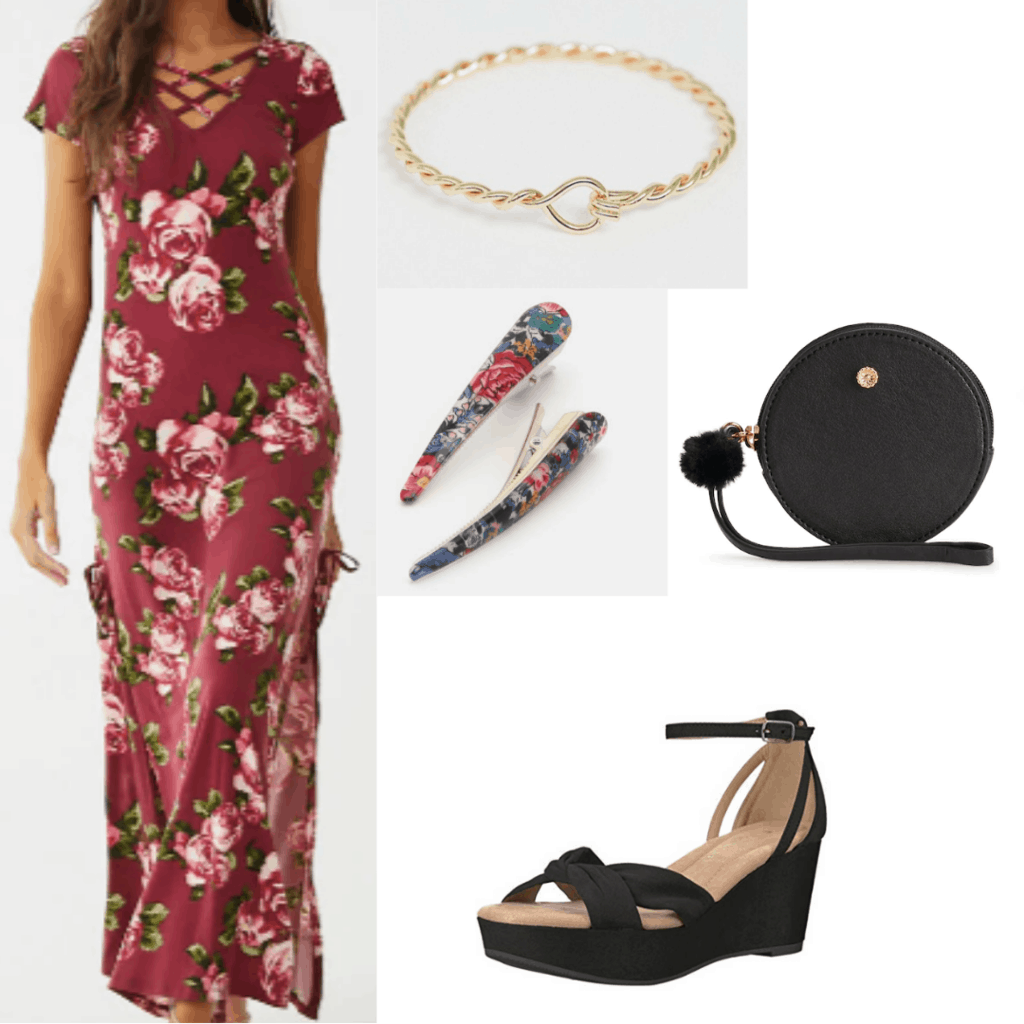 Products: Floral Maxi Dress – Forever 21, Wedges – Amazon, Hair Clip – Ardene, Bracelet – ASOS, Wristlet – Kohl's.

Hello warmer weather, let's start breaking out the dresses!

This gorgeous floral maxi dress is perfect for a family barbecue. You'll look photo-ready and gorgeous for snaps, Instagram stories, and so forth.

With this gorgeous dress, I recommend wearing wedges. Of course, wedges may not be ideal if you'll be participating in sport-type activities (so obviously if that's your thing, don't rock this outfit), but they're cute for photos and comfy for hanging out and enjoying the sunshine and food.

For something extra, try a fun hair clip — hair accessories are so trendy this season! I love these floral ones to match the dress.

As for other accessories, this bracelet goes so well with the outfit. To complete the ensemble, grab this cute little wristlet.

Outfit #3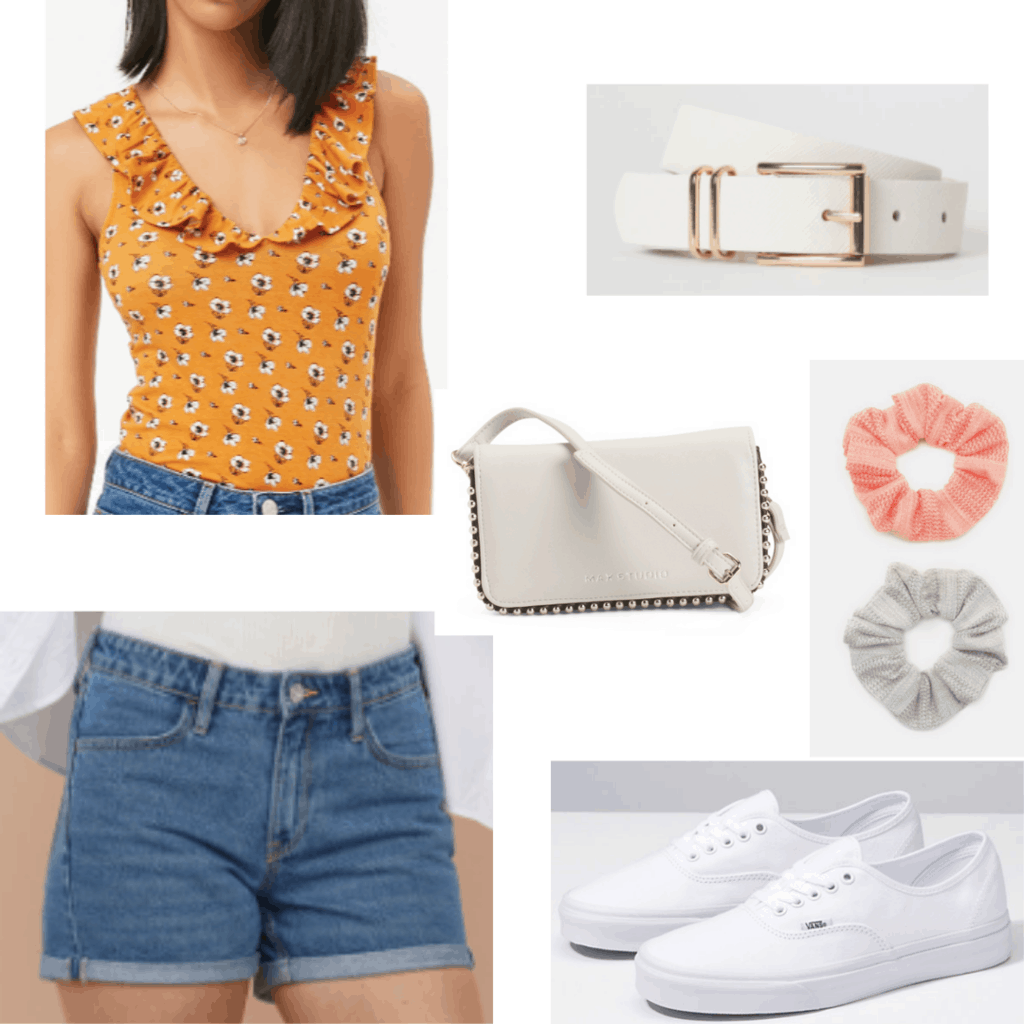 Products: Denim Shorts – H&M, Belt – H&M, Sleeveless Floral Top – Forever 21, Vans – Vans, Scrunchie – Ardene, Purse – Tj Maxx.

This last outfit is perfect for running around and participating in family activities but will also look great for photos!

To start, go with some classic denim shorts. Of course, make sure they are not too short. These ones are perfect! They're not too short or tight so you will be comfortable and your outfit will be grandmother-approved.

Up top, rock this sleeveless floral top for some spring spirit. Tuck in your shirt into your shorts and then tie your outfit together with this cute belt.

If you plan on running around, wear these Vans to stay comfortable. Plus, white canvas sneakers like these practically scream summer!

You definitely don't need tons of accessories so a cute scrunchie to tie your hair is perfect.

Yay or Nay?

Family barbecues are fun and a great way to catch up with family members you haven't seen in a while. They're a great way to let loose and have fun. Plus, you can't say no to all the good food!

We hope you like these three outfit examples! Let us know which one is more you.