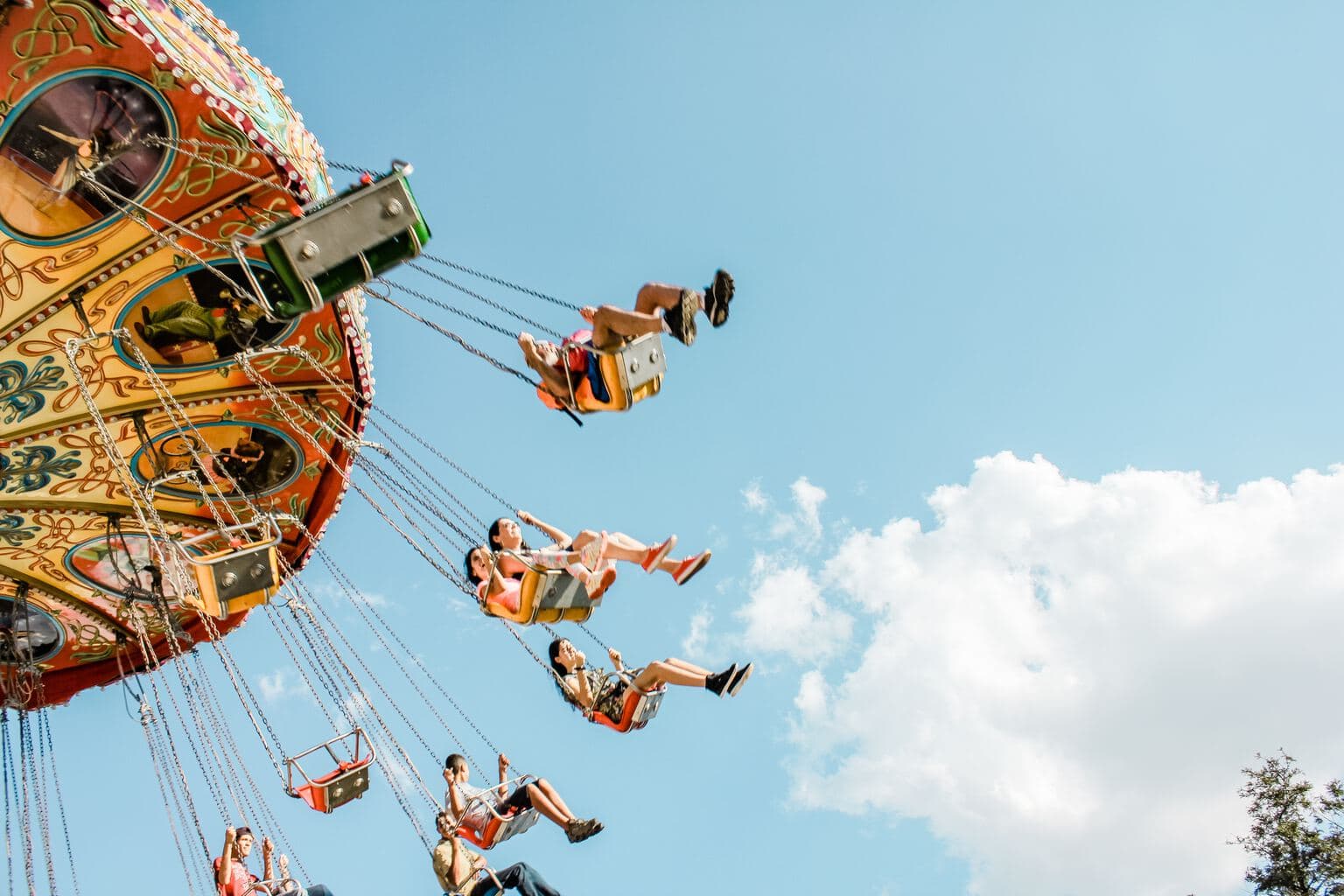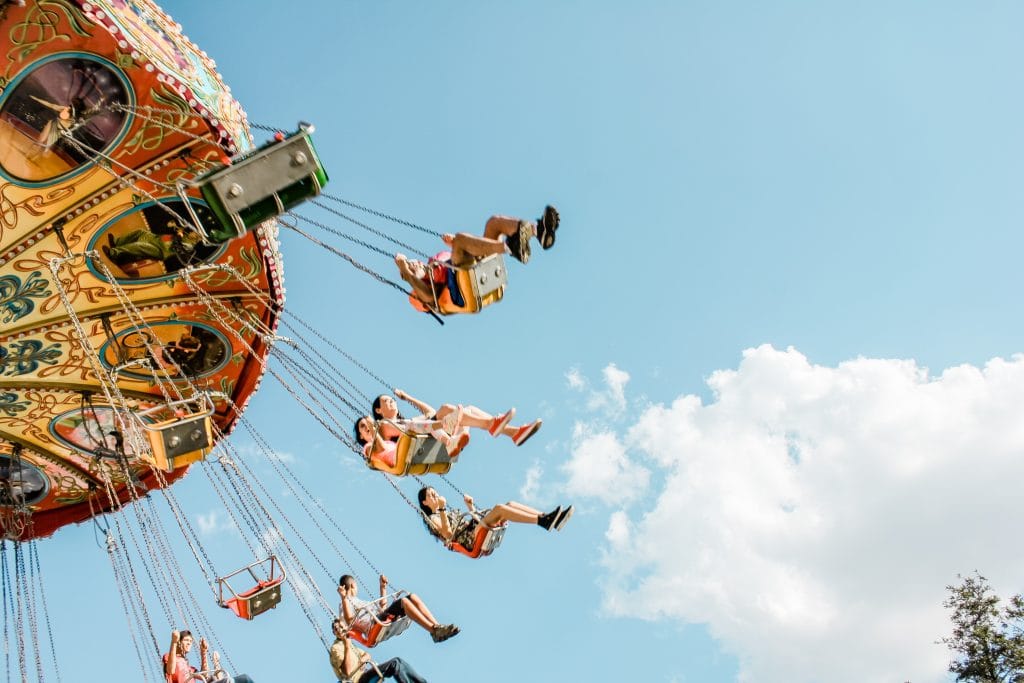 Whether you're going with your significant other, friends or family, going to the carnival is always a good time! There are so many games to play, amazing foods to eat, and not to mention, photo opportunities.
You're probably thinking, "What do I wear to a carnival that's cute and will let me be able to go on rides?" If you want some ideas for what to wear to a carnival, you've come to the right place. Below we have some cute carnival outfits for you!
Carnival Outfit #1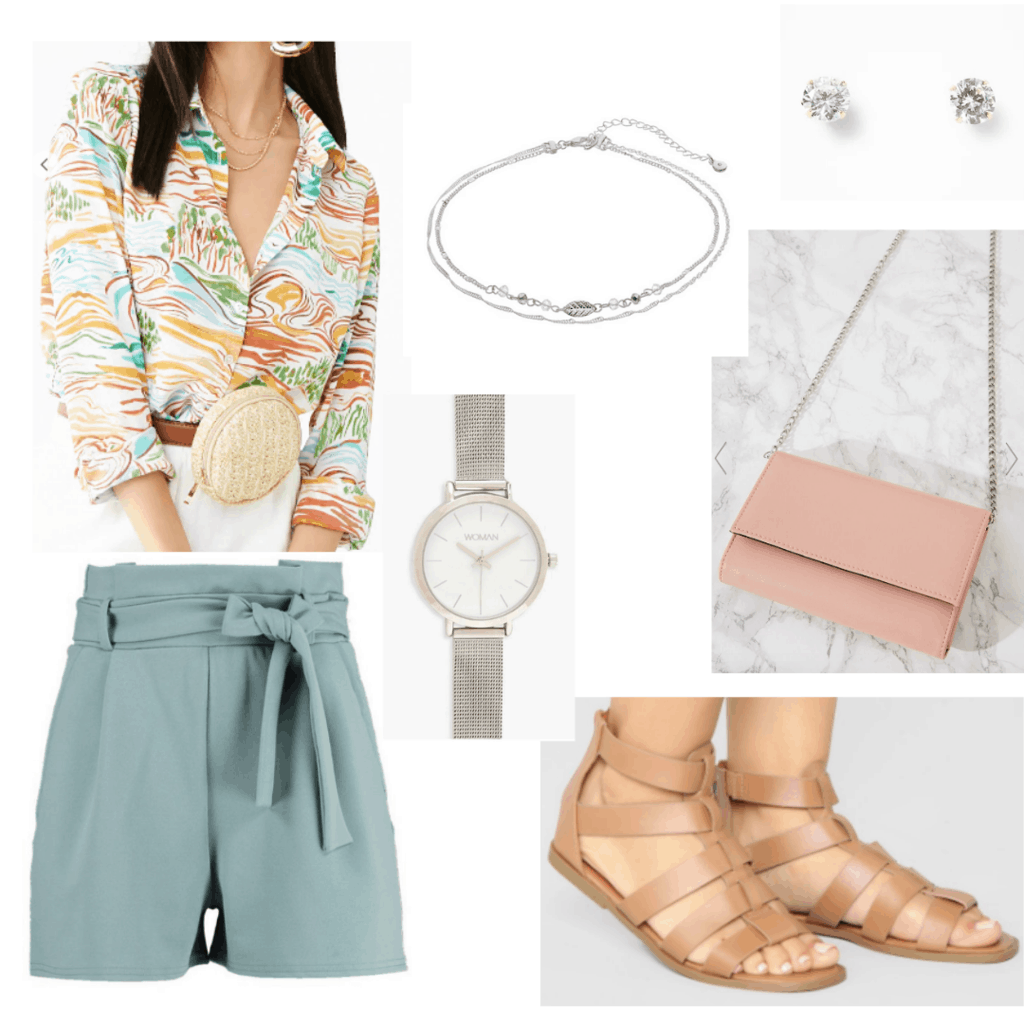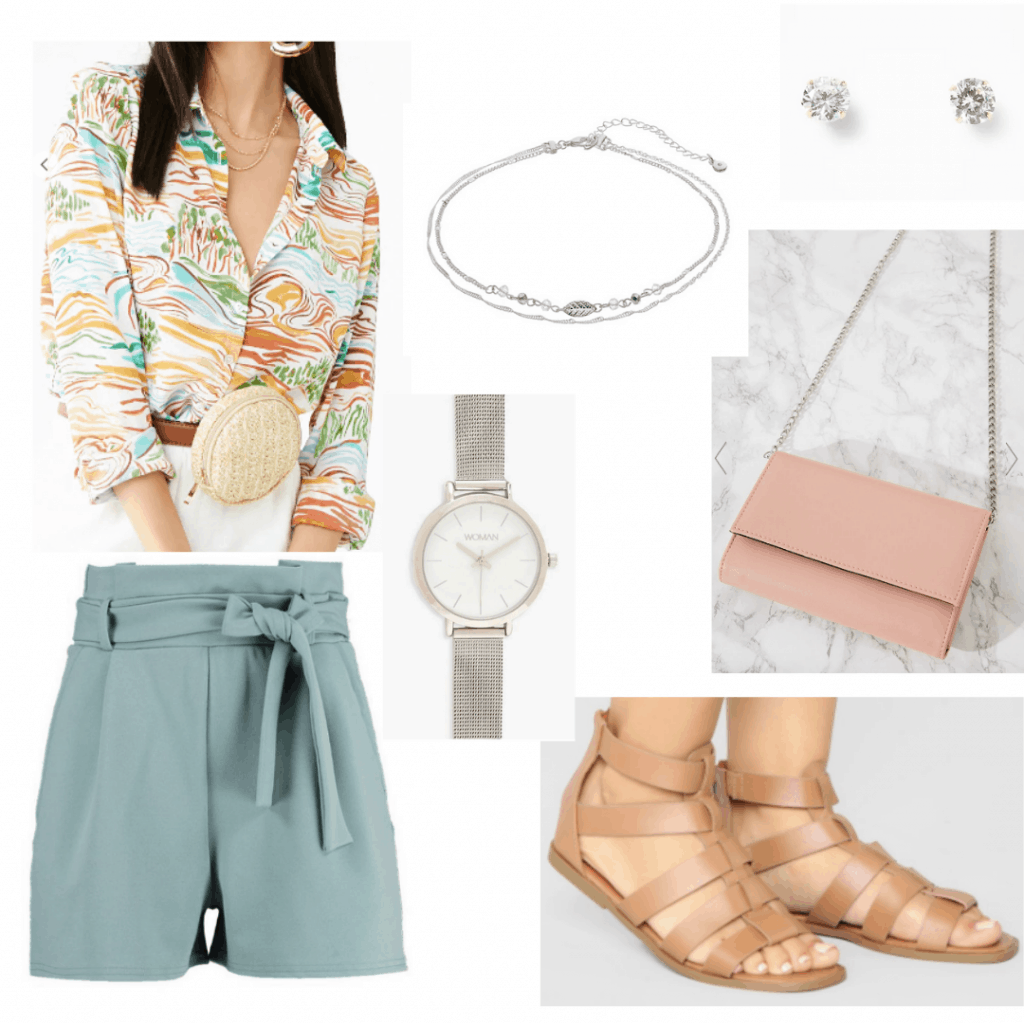 Products: Blouse – Forever 21, High Waist Shorts – Boohoo, Sandals – Fashion Nova, Watch – Boohoo, Earrings – Old Navy, Necklace – Kohl's, Purse – Pretty Little Thing.
Fun and flirty! For all of our babes who are known for their stylish outfits, this one is for you. Don't worry, you can still go on rides and play games in this outfit without having to worry about a wardrobe malfunction.
First off, if you plan on going on a few rides, you need to make sure your clothes are securely tied on you! With that being said, this fun blouse is perfect, cute and fun. It's a gorgeous pattern so you'll be sure to stand out in photos and it's a bit flowy, so you can be comfortable while indulging in all that delicious carnival food.
Now pair your blouse with these cute high waist shorts! These high waisted shorts are flowy and breezy, so they won't make you hot throughout the day. They're so cute, too, so they'll have you looking photo-ready.
Whether you're going on the ferris wheel or a ride that spins you around, safe to say, you need shoes that won't go flying off! Flip flops or shoes with an open back may not be ideal because they can't be secured to your feet. These perfect sandals are a much better choice. They're cute and secure, and you won't have to worry about losing a shoe when you're in one of the rides!
I wouldn't go overboard with the accessories but a watch to keep track of the time is perfect, along with a simple choker and some studded earrings. You want to make sure you're comfortable too and that your jewelry does not get in the way of you having fun!
And of course, complete your outfit with a nice crossbody bag to keep your hands free for rides and games.
Outfit #2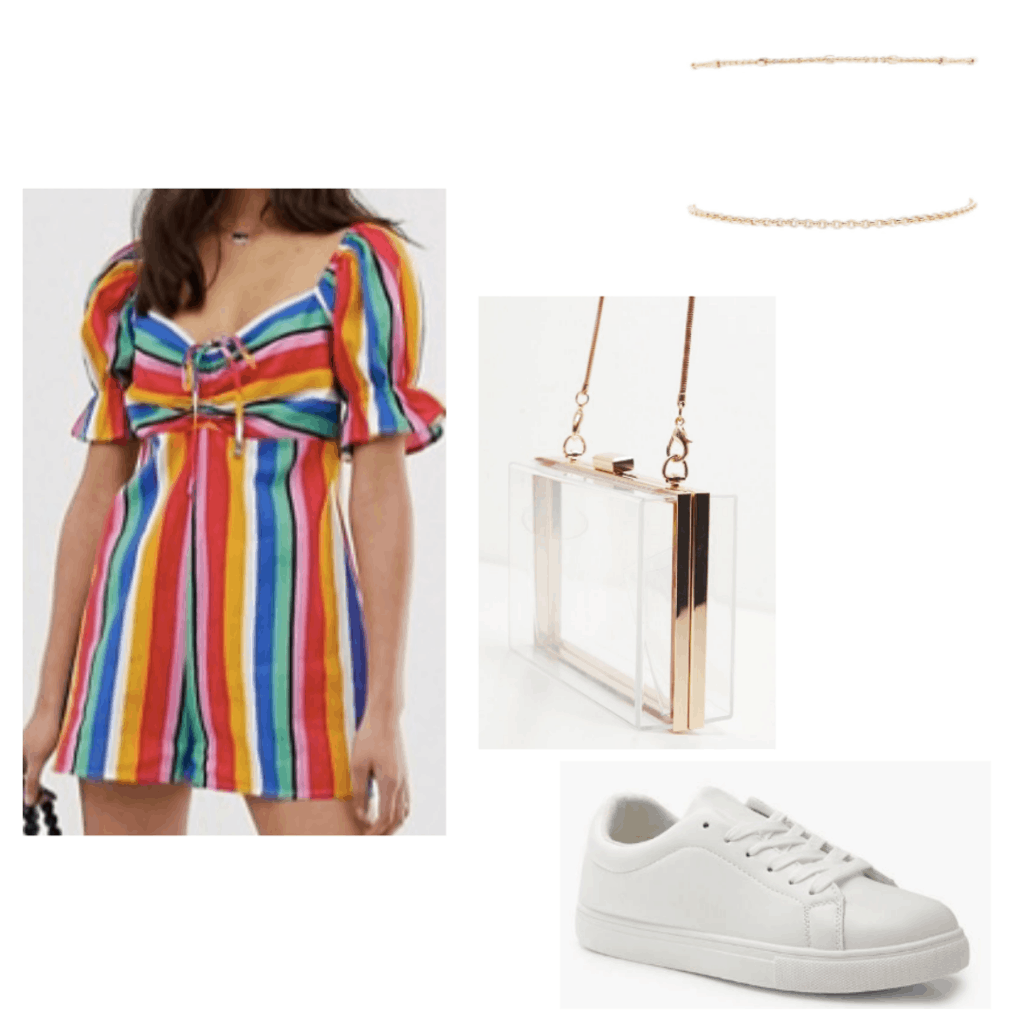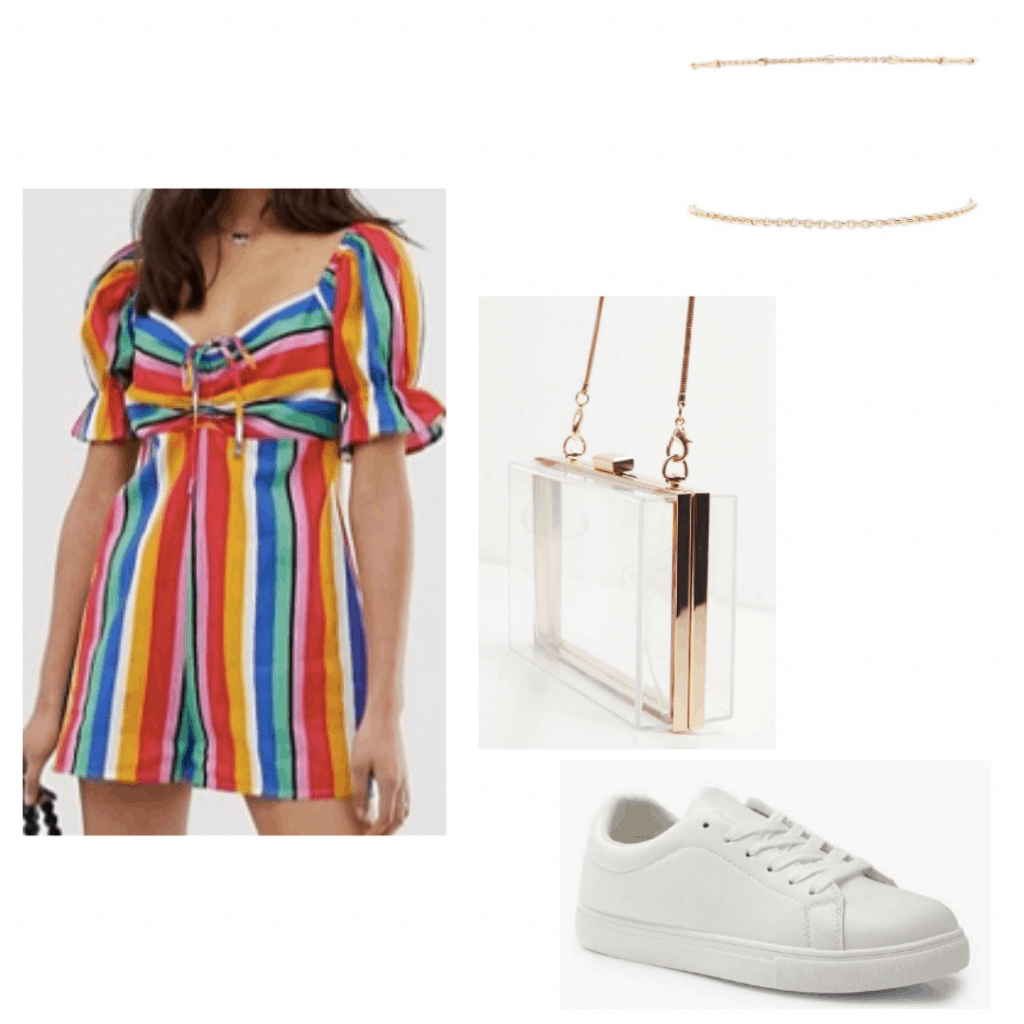 Products: Romper – ASOS, Sneakers – Boohoo, Bracelet – Forever 21, Purse – Pretty Little Thing.
The best kinds of outfits are the ones that don't take too long to put on! I highly recommend wearing this romper — fast and easy! Obviously, if you will be at the carnival for a long time and anticipate visiting some gross temporary bathrooms, you may want to choose a different outfit. (It's no fun to get fully undressed in a port a potty, let's be real.) Otherwise, this romper is too cute to say no to!
I recommend wearing these cute sneakers to secure your feet as well. You'll be able to run around, have fun and be comfortable! Plus, these shoes are adorable, too!
To complete your outfit, a cute bracelet and a lightweight purse are great choices.
Outfit #3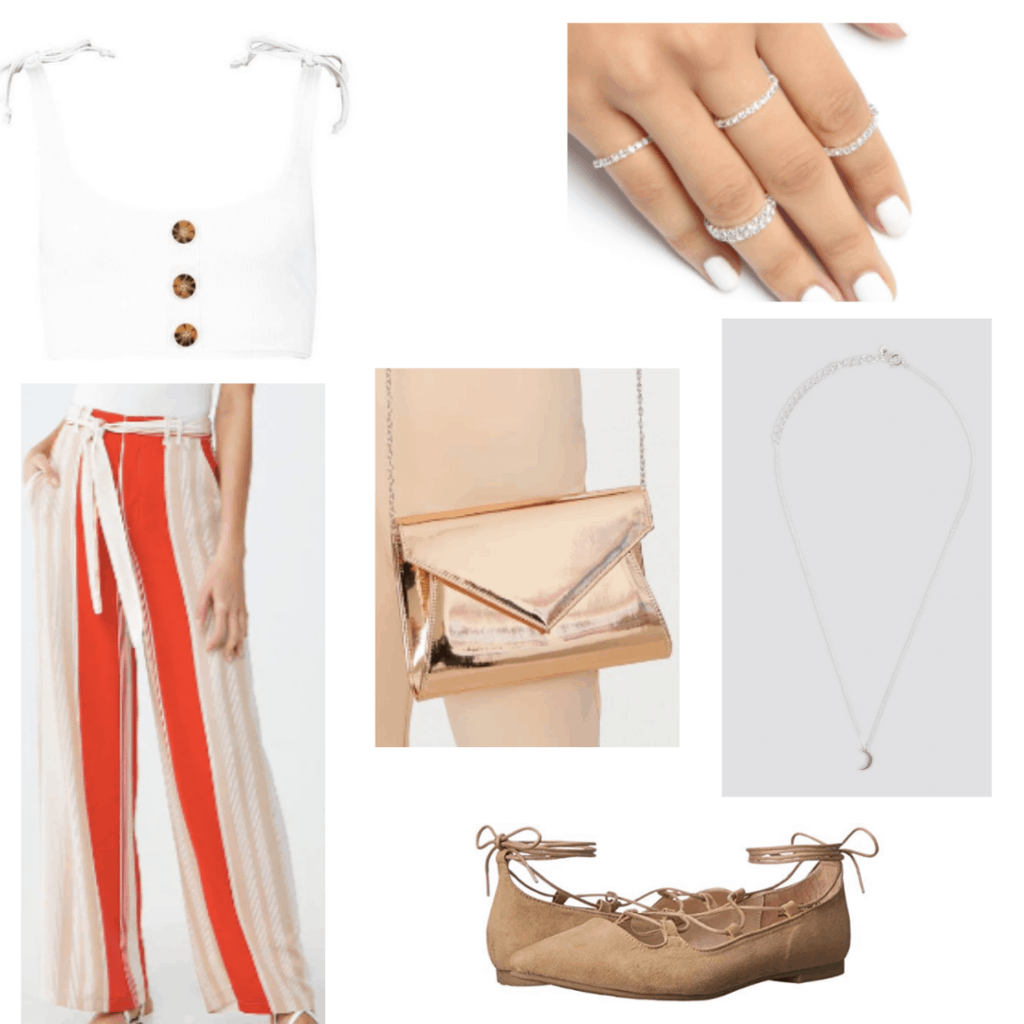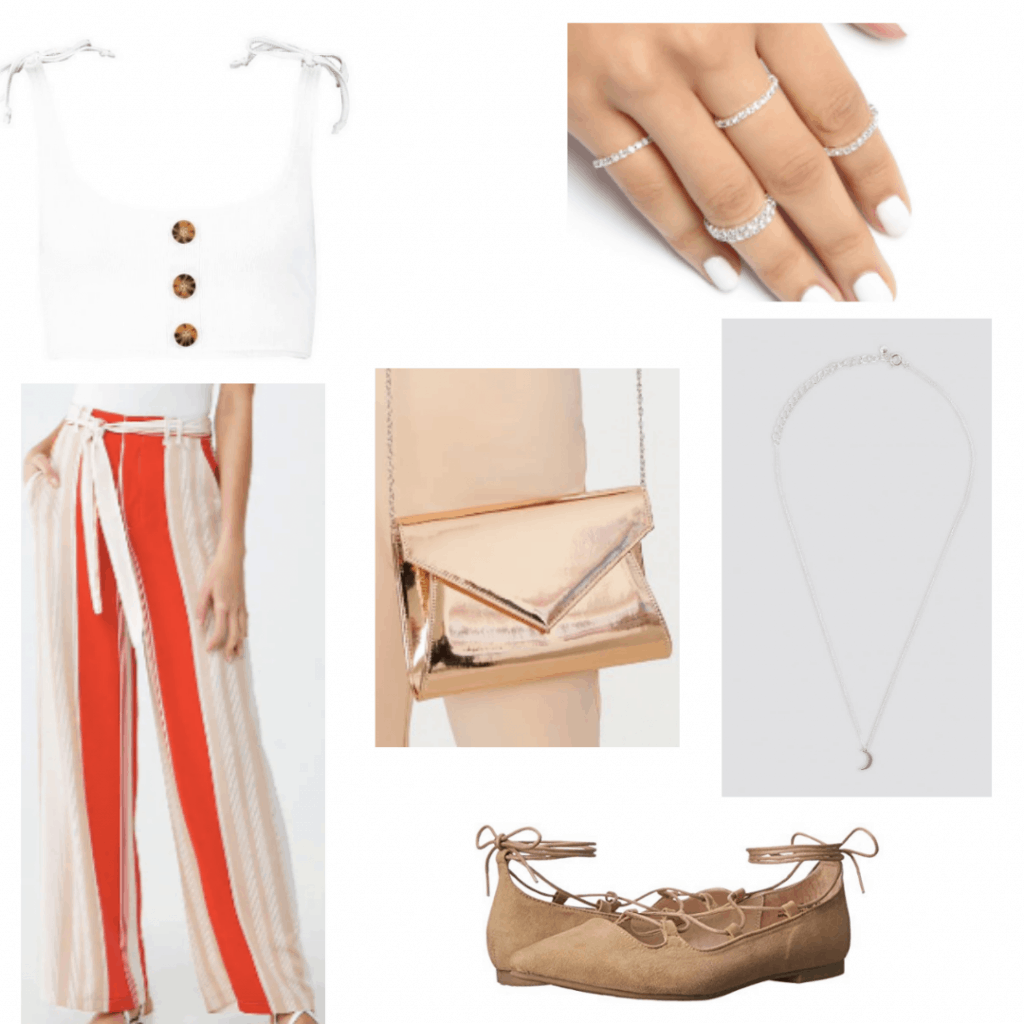 Products: Pants – Forever 21, Crop Top – Boohoo, Flats – Amazon, Rings – Fashion Nova, Necklace – NA-KD, Purse – Pretty Little Thing.
Finally we have our last carnival outfit. So you want to wear pants, that's fine, too! They're a cute choice, especially if you'll be at the carnival in the evening. I love these elastic patterned pants because they're fun and lightweight. So comfortable and stylish!
I love the look of these flowy pants with a cute crop top. A more revealing top is the perfect balance for a wider leg pant.
As for your shoes, these lace up flats are perfect. They're comfortable to walk in and if you're scared that your flats will fly off in one of the rides, you have the laces on to tie them tight.
Because we want to make sure your outfit is totally cute for photos, we recommend accessorizing with these cute rings and this nice dangling necklace. You'll be sure to stand out and look great.
What do you think of our guide to what to wear to a carnival?
Carnival dates are the best times of the year. You get to be carefree, make beautiful memories and have the time of your life! So if you have a carnival date coming up and need outfit inspiration, hopefully these three will help.
If you've been to a carnival, what did you wear? What do you think of our carnival outfits? Tell us in the comments!