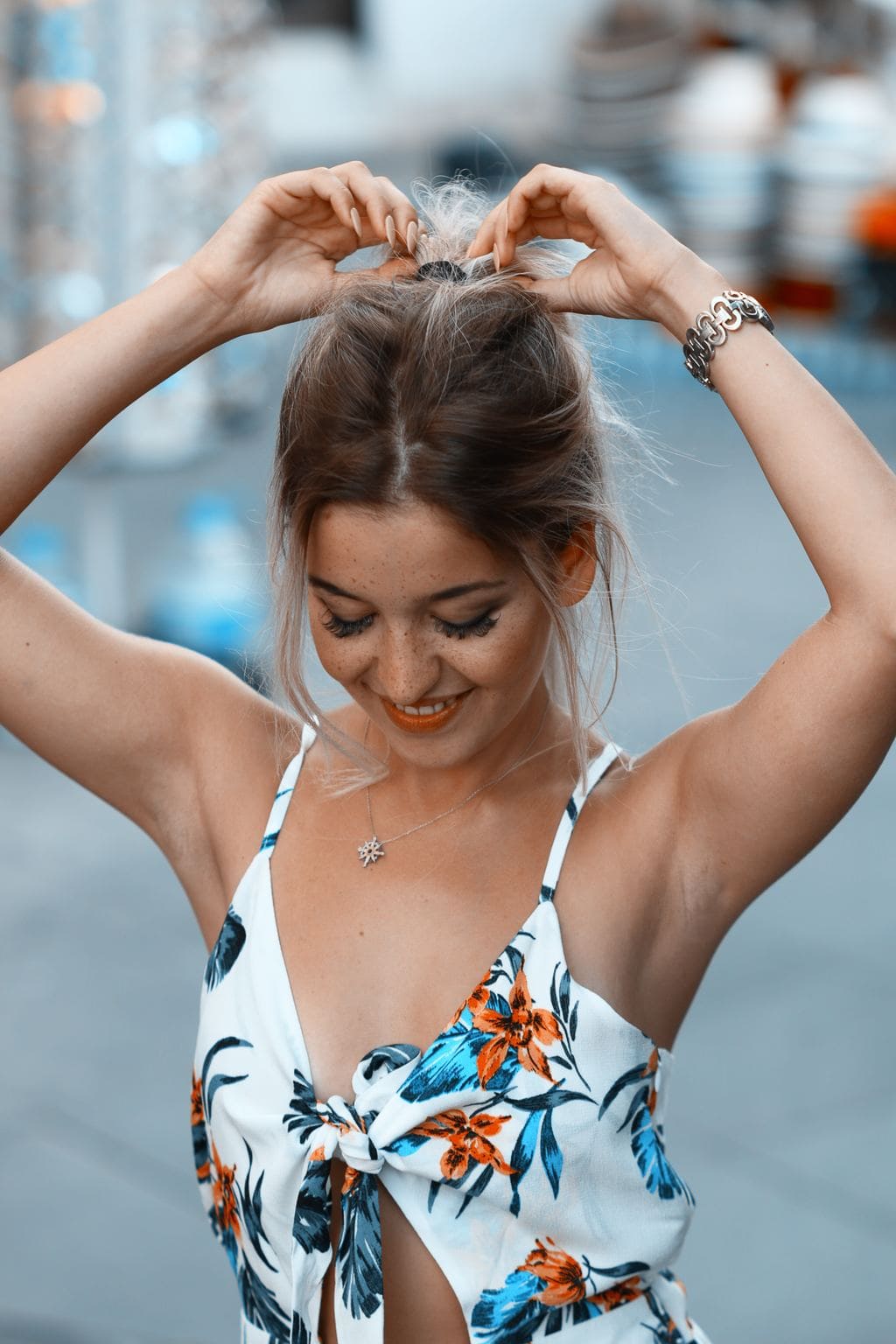 It's time for spring cleaning, but not the kind you're thinking of. The start of a new season is the best time to try new trends and experiment with your style. This is the best excuse to clean out and organize your wardrobe to make room for new styles and colors.
Here are three of my favorite trends I'm adding to my closet this spring season.
Outfit #1 – Sweet Prints
Cherry, orange, lemon, and lip prints have been all over our Instagram feeds since the start of the season. These prints never fail to freshen up your look, and they remind us that fashion is supposed to be fun!
For the most of-the-moment look, pair these retro-looking prints with vintage inspired sunglasses, preferably in a trendy small cat-eye shape.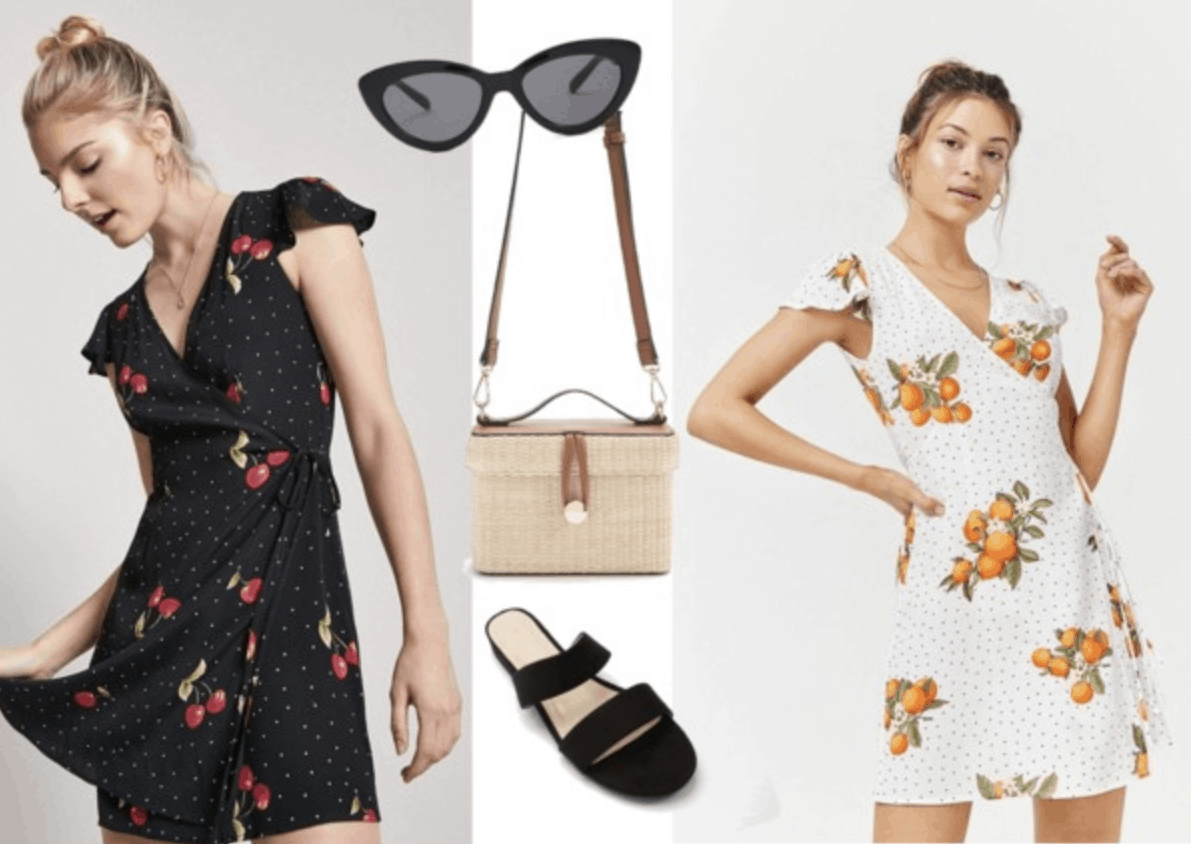 Products: Cherry Dress – Forever 21, Orange Dress – Forever 21, Sunglasses – Forever 21, Bag – Forever 21, Sandals – Forever 21
Outfit #2 – Gingham
Gingham was a huge trend during summer 2017, and it doesn't seem that this fabric is going anywhere. The pattern itself is such a classic look, and it makes putting an outfit together so easy! Just pair with any basics for an easily balanced ensemble.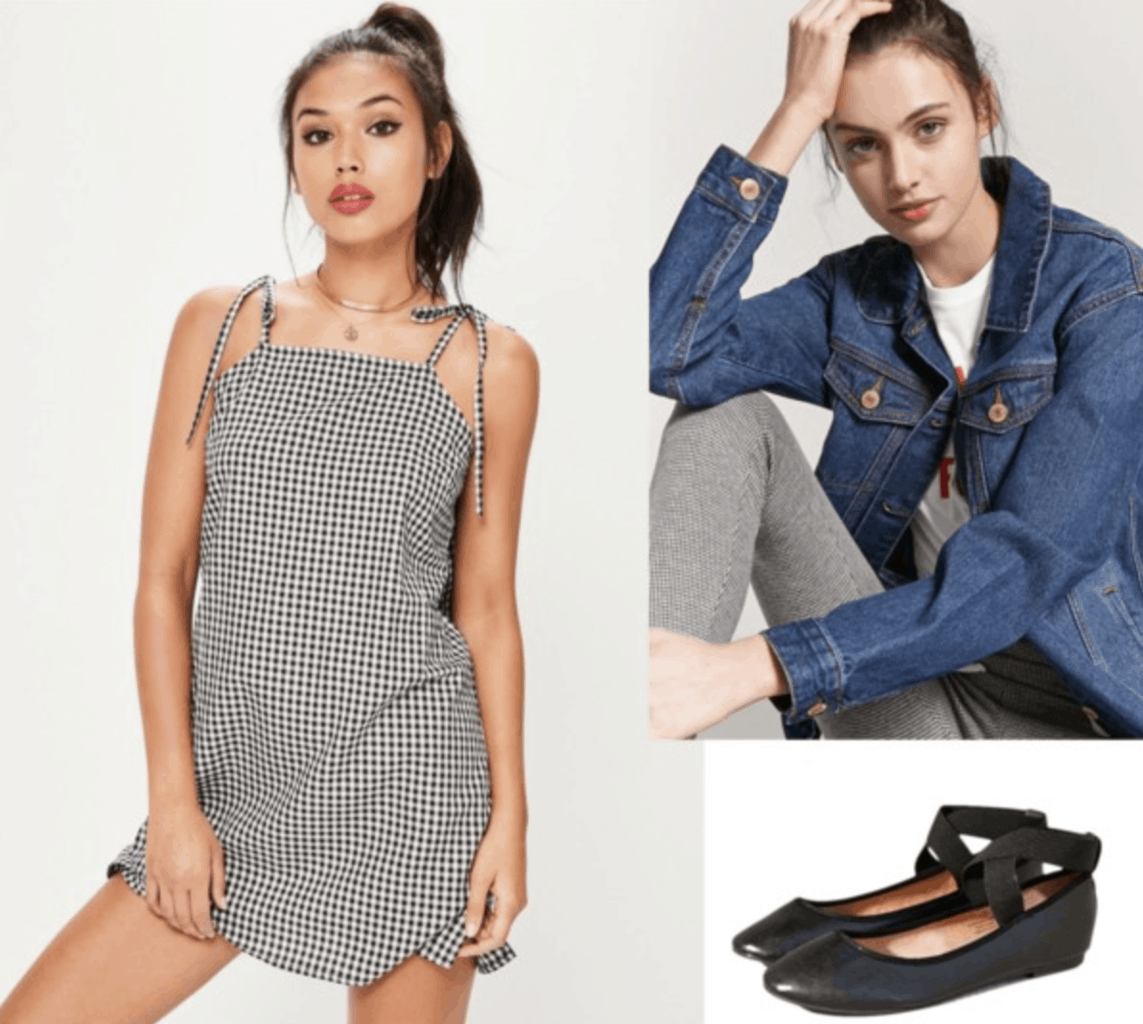 Products: Dress – Missguided, Denim Jacket – Forever 21, Flats – Urban Outfitters
Outfit #3 – Cropped Camis
This trend is guaranteed to get you excited for summer. Cropped camis can be a fun and flirty addition to any outfit. We especially love them paired with high-waisted bottoms like these cool girl shorts.
Ready to amp up your outfit as the temperatures rise? Add some brightly colored sunglasses for a fun pop of color.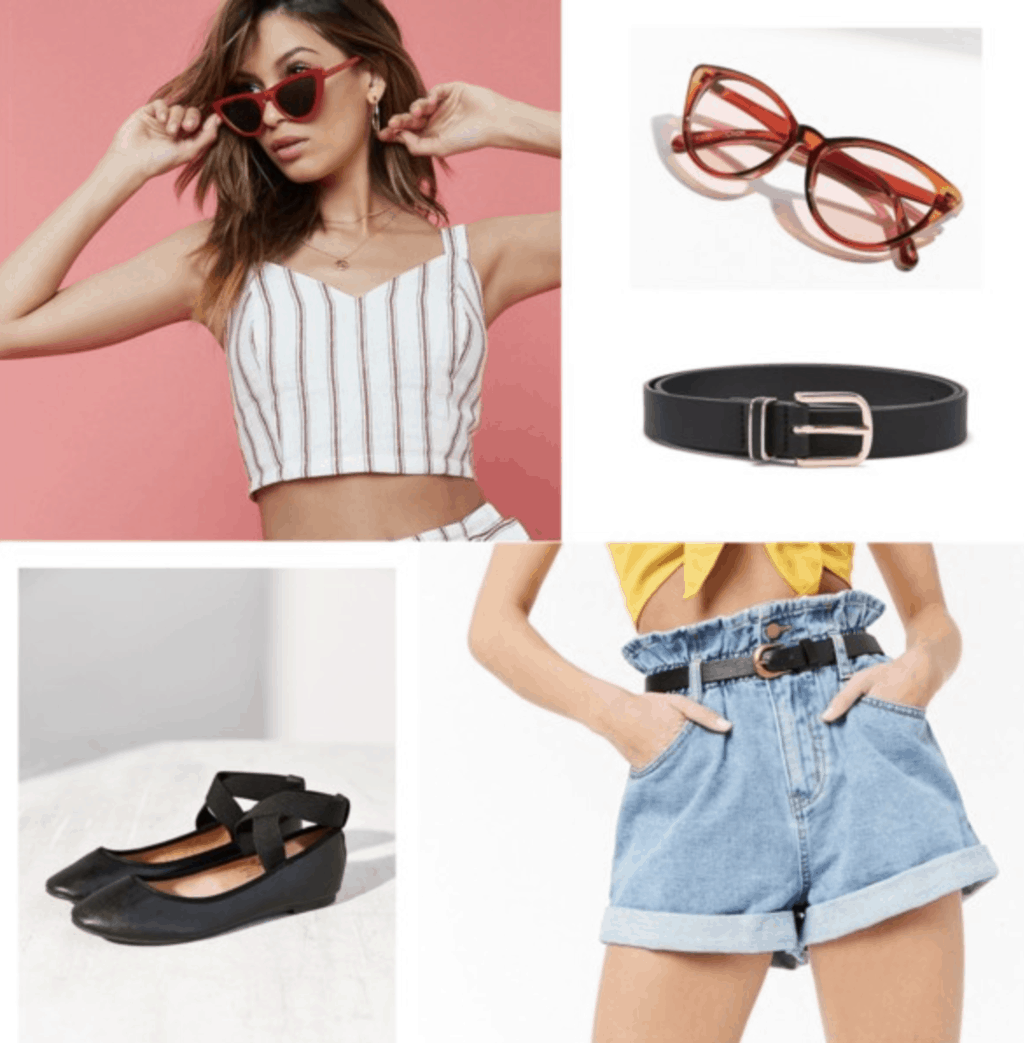 Products: Cami – Forever 21, Shorts – Forever 21, Sunglasses – Urban Outfitters, Belt – Forever 21, Flats – Urban Outfitters
What's your favorite trend this season, and how do you like to style it? Let me know in the comments below!