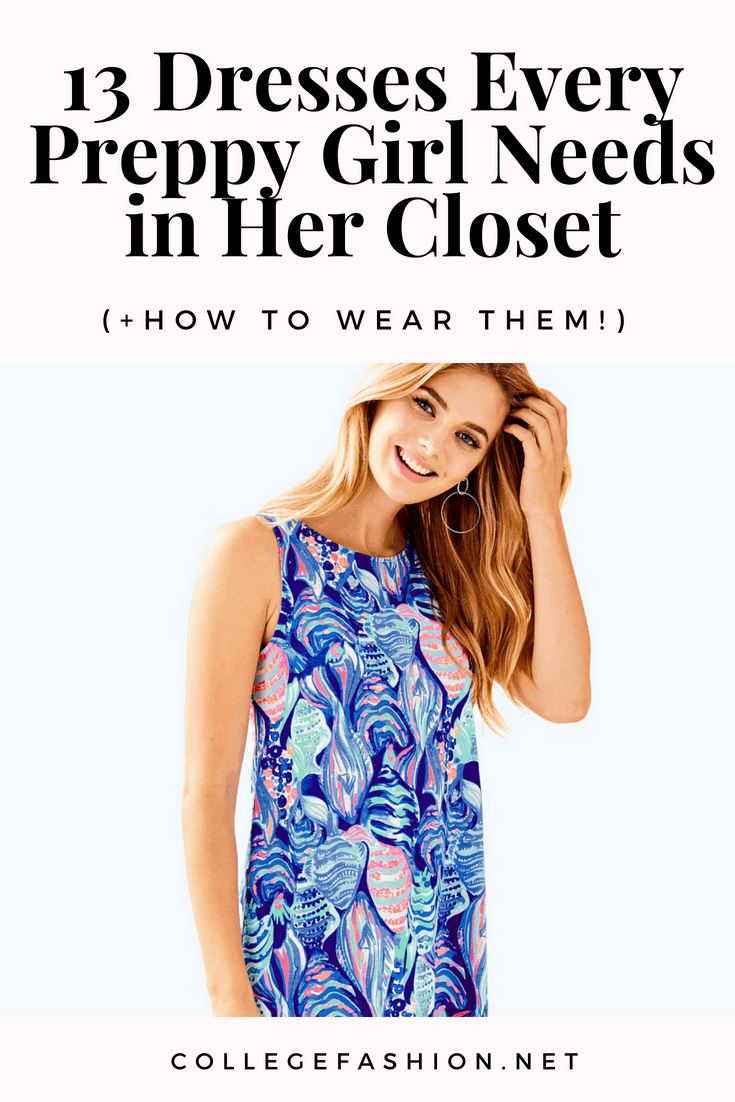 Hey lovely ladies! Continuing with our preppy style series, today we're sharing our ultimate guide to preppy dress styles. They're the dresses every preppy girl should own, and to make it even better, we're also showing you ways to wear each one.
I'm so excited for this post, because I simply ADORE dresses. They are probably my favorite article of clothing and, if it were up to me, I'd wear them every day. Whether you want a simple and easy dress to wear to class or a formal dress for an evening event, CF has you covered!
1. The Casual A-Line Dress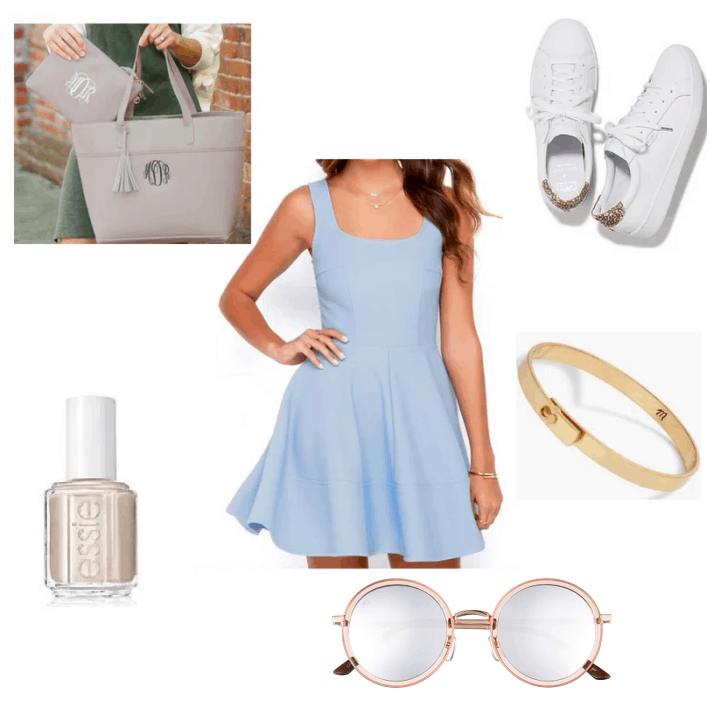 Products: Nail Polish – Essie, Sneakers – Keds x Kate Spade, Dress – Lulu's, Tote Bag – Red Elephant Clothing (Etsy), Sunglasses – Privé Revaux (Nordstrom), Bracelet – Madewell
The A-line dress is an absolute classic. You can find them in a variety of fabrics and designs, and they can also be worn for almost every occasion. Featuring a pretty periwinkle blue dress, this look can easily be worn to class or around campus on a warm day. A-line dresses are simple, easy-to-wear, and a preppy must.
2. The Shirt Dress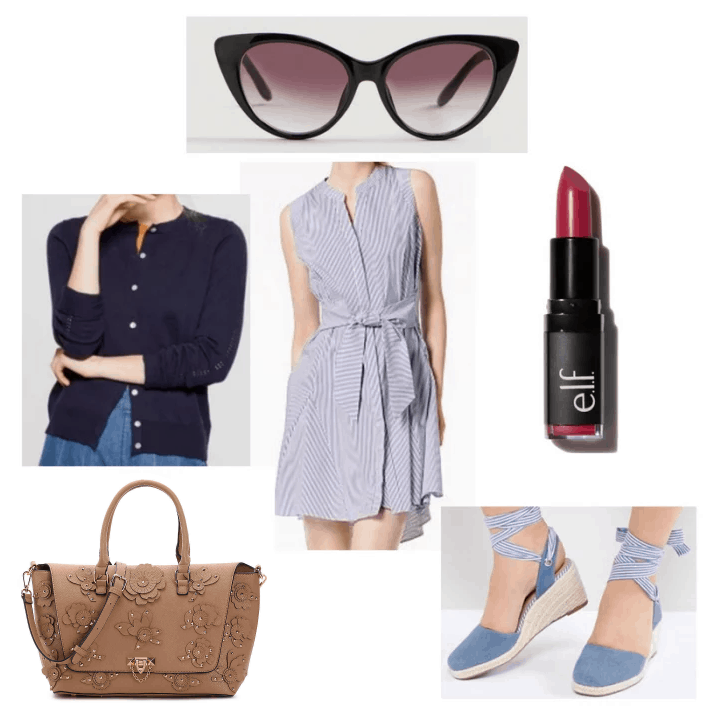 Products: Dress – Bar III (Macy's), Handbag – Urban Expressions (DSW), Cardigan – A New Day (Target), Sunglasses – Mango, Lipstick – elf, Espadrilles – Miss Selfridges (ASOS)
Shirt dresses are the perfect casual go-to for preppy girls. They absolute scream "summer!", especially when paired with espadrilles and a lightweight cardigan. This type of dress flatters all figures, and we adore its timeless, menswear-inspired vibe.
3. The Wrap Dress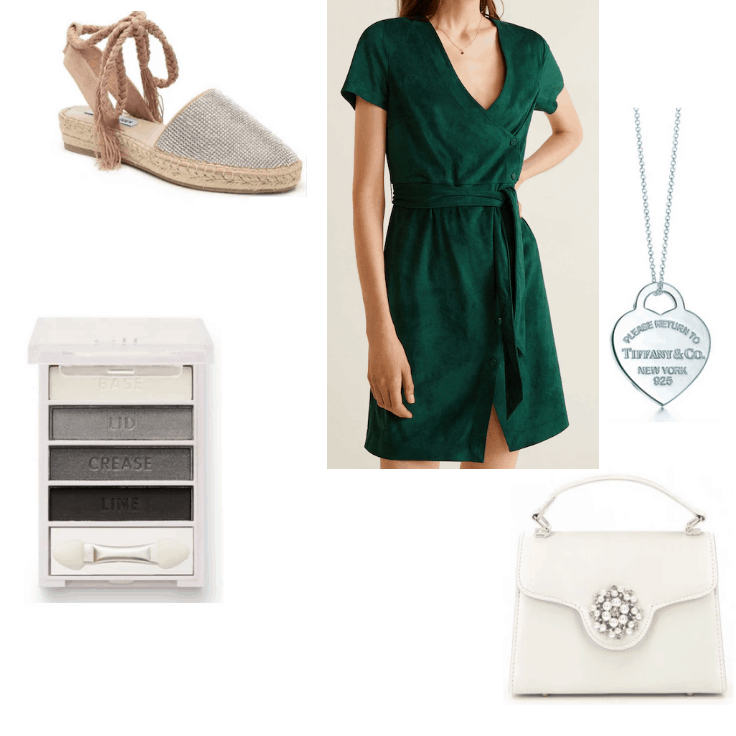 Products: Eyeshadow Palette – elf, Dress – Mango, Handbag – Nina (Dillard's), Necklace – Tiffany's, Espadrilles – Steve Madden (DSW)
The wrap dress is a classic wardrobe staple that's chic, elegant, and figure-flattering. It's also incredibly popular with style icons, including Kate Middleton, who famously wore a wrap dress when she announced her engagement to Prince William back in 2010.
This beautiful style of dress is so versatile and can be easily dressed up or down depending on the occasion.
4. The Seersucker Dress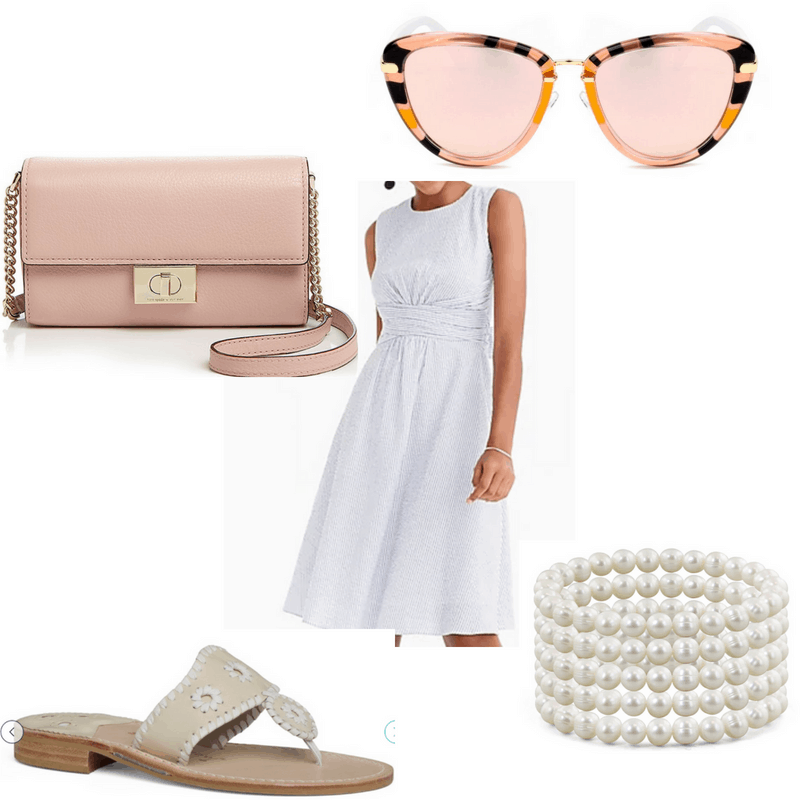 Products: Crossbody Bag – Kate Spade (Bloomingdales), Sunglasses – Privé Revaux, Sandals – Jack Rogers, Dress – J.Crew, Bracelet – Honora (Helzberg)
Seersucker is the definition of preppy. During spring and summer, you can see this print, and its "cousin" gingham, just about everywhere! Preppy girls have seersucker everything. Whether it's a pair of shorts a blazer or a top, we love anything made with this gorgeous fabric.
5. The Polo Dress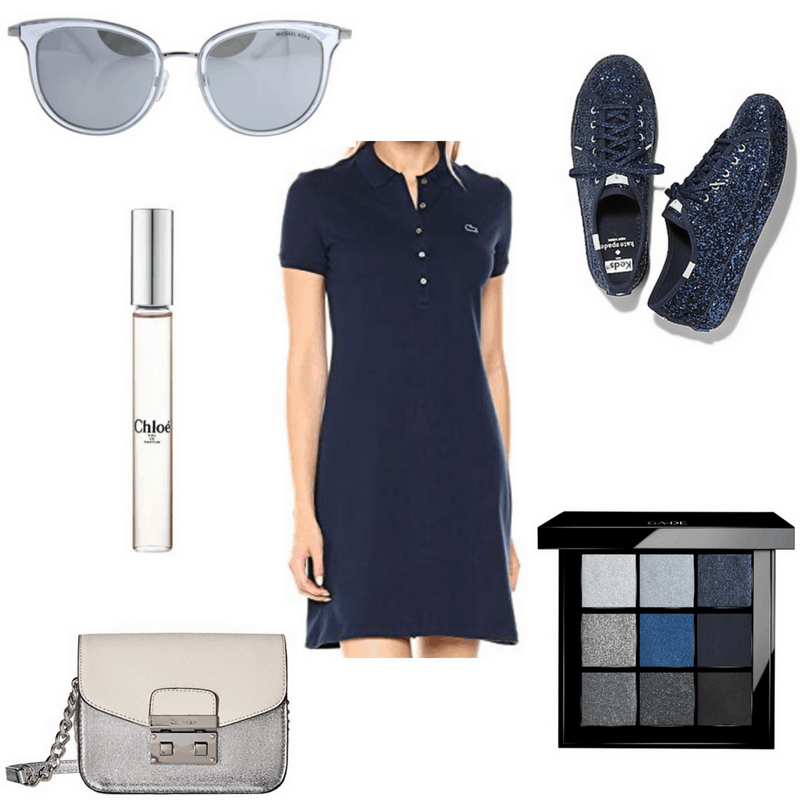 Products: Perfume – Chloé (Sephora), Sneakers – Keds x Kate Spade, Bag – Calvin Klein (6pm), Eyeshadow Palette – Gade Cosmetics, Sunglasses – Michael Kors (Overstock), Dress – Lacoste (Amazon)
Polo dresses and preppy style go hand-in-hand. Popularized by brands such as Ralph Lauren and Lacoste, polo dresses have timeless design and are so comfortable. Of course, they have a sporty vibe, so play it up with sneakers and big sunglasses for a comfy-chic look.
6. The Ruffle Dress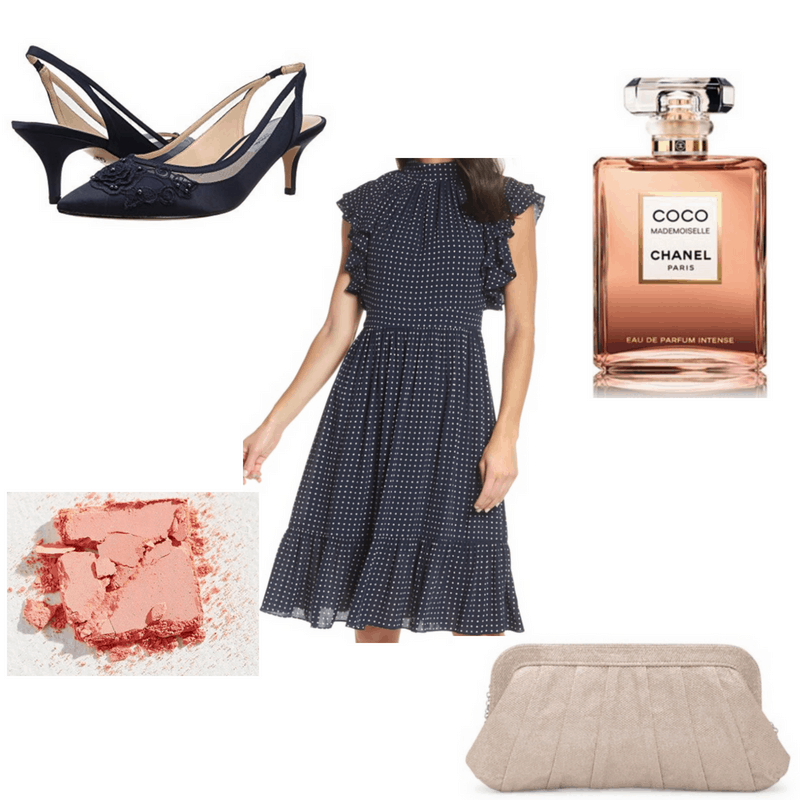 Products: Clutch – Jessica McClintock (Nordstrom Rack), Perfume – Chanel (Macy's), Dress – Chelsea 28 (Nordstrom), Heels – Nina (Zappos), Blush – Benefit (Urban Outfitters)
The ruffle dress is preppy perfection. I am a big fan of this dress because I simply adore the flutter sleeve and neckline. This dress style flows beautifully when you walk and is a very ladylike choice. You can't go wrong with a piece like this!
7. The Drop Waist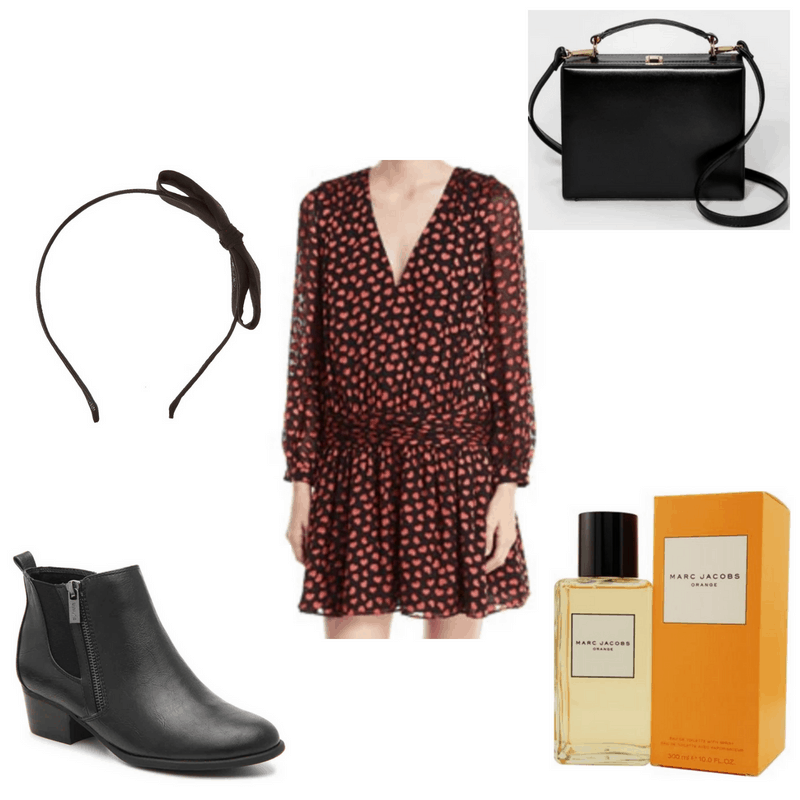 Products: Dress – Alice + Olivia (Neiman Marcus), Headband – Claire's, Boots – Unisa (DSW), Perfume – Marc Jacobs (Amazon), Crossbody Bag – A New Day (Target)
The drop-waist dress is another flattering silhouette that every preppy girl should rock. For this outfit I combined preppy with boho chic style. This look is amazing for fall since it uses darker colors. Also, the headband is a preppy must, so adding it to your outfit is a major plus!
8. The Lilly Pulitzer Dress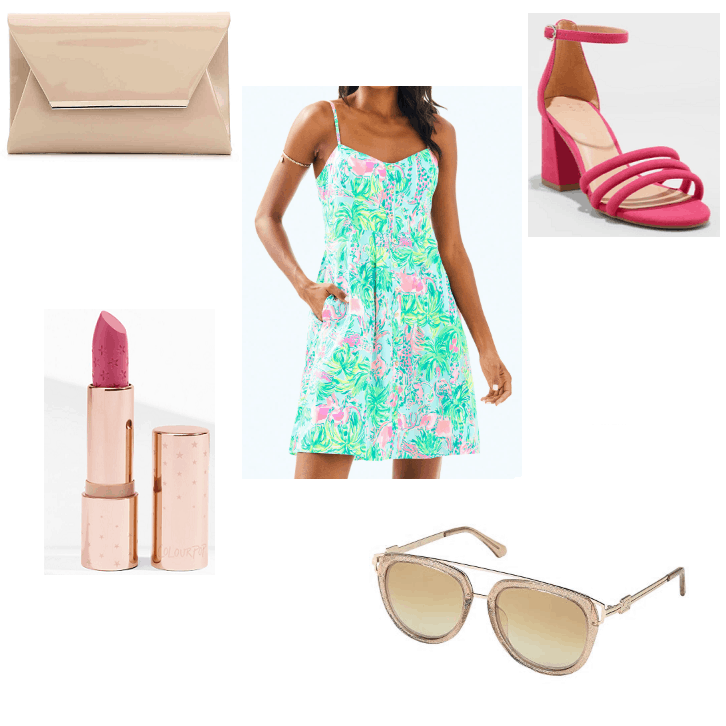 Products: Lipstick – Colour Pop, Clutch – Lulu Townsend (DSW), Dress – Lilly Pulitzer, Sunglasses – Guess (6pm), Heels – Krysten Block (Target)
Lilly Pulitzer is the definition of preppy, and having at least one of the brand's dresses is a right of passage for every preppy girl. They're beautifully made, have fun prints and are all-around stunning. You can't go wrong with any dress from Lilly!
Fun Fact: Jackie Kennedy and Lilly Pulitzer were close friends and Jackie always loved wearing the iconic dresses.
9. The Fit & Flare Dress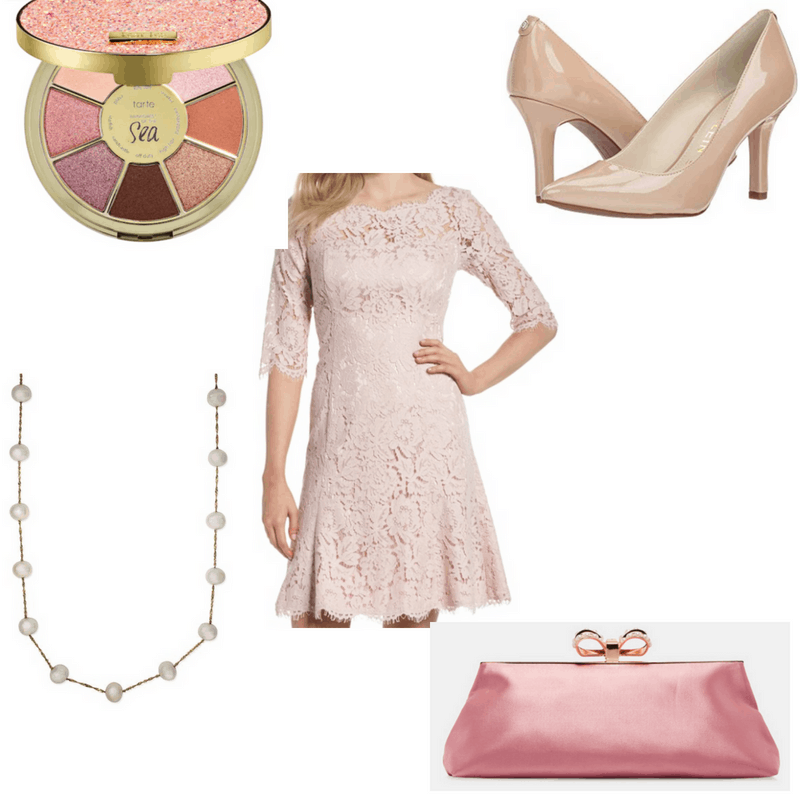 Products: Pearls – EFFY Collection (Macy's), Heels – Anne Klein (Zappos), Eyeshadow Palette – Tarte (Sephora), Dress – Eliza J (Nordstrom), Clutch – Ted Baker
Fit-and-flare dresses are so incredibly flattering. And owning a one made of lace, like my pick above, makes it even more elegant. Depending the accessories, you can easily wear it to class or on a night out.
10. The Asymmetric Dress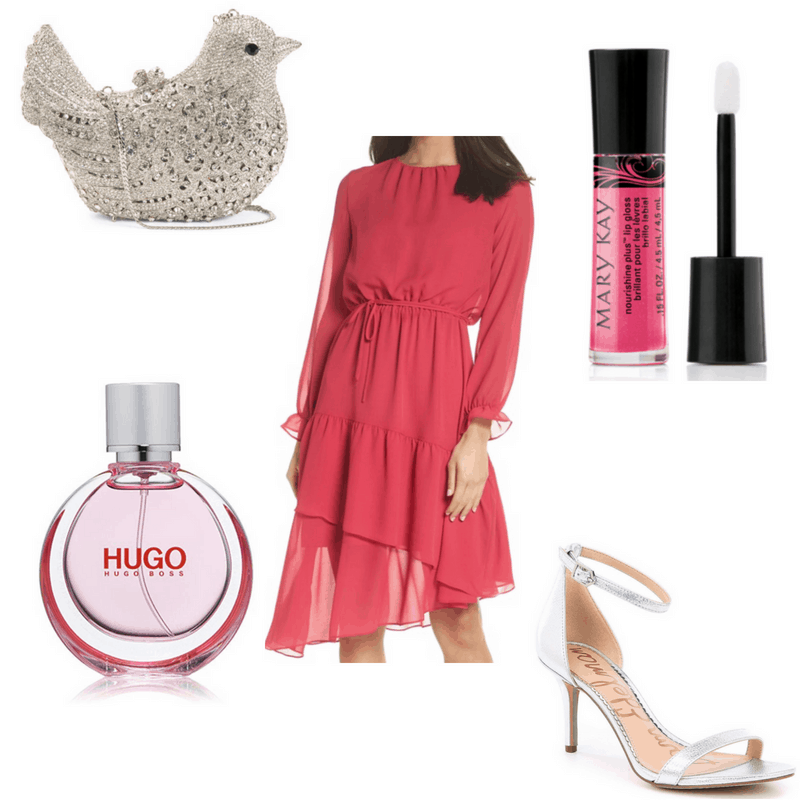 Products: Dress – NSR (Nordstrom), Clutch – Natasha (Tj Maxx), Perfume – Hugo Boss (Amazon), Lip Gloss – Mary Kay, Heels – Sam Edelman
The asymmetric dress brings a fun twist to preppy style. Usually people associate preppy fashion with clean looks and classic designs, and while this is definitely true, preppy girls are able to shake it up a bit with different cuts and styles. Featuring longer sleeves and sheer details, this dress is both demure and very stylish.
11. The Midi Dress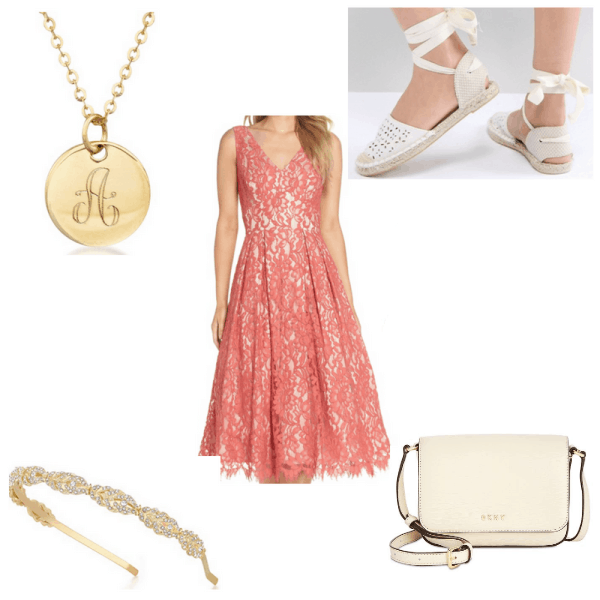 Products: Necklace – Ross Simons, Crossbody Bag – DKNY (Macy's), Headband – Ammei Headpiece (Amazon), Espadrilles – New Look (ASOS), Dress – Eliza J (Nordstrom)
The midi dress is an elegant and classic preppy choice. We adore the longer length, which is sure to stand out in a sea of shorter frocks. Similar to my fit-and-flare pick, I selected a lace dress, because I think it adds a sophisticated touch to any garment.
12. The Little Black Dress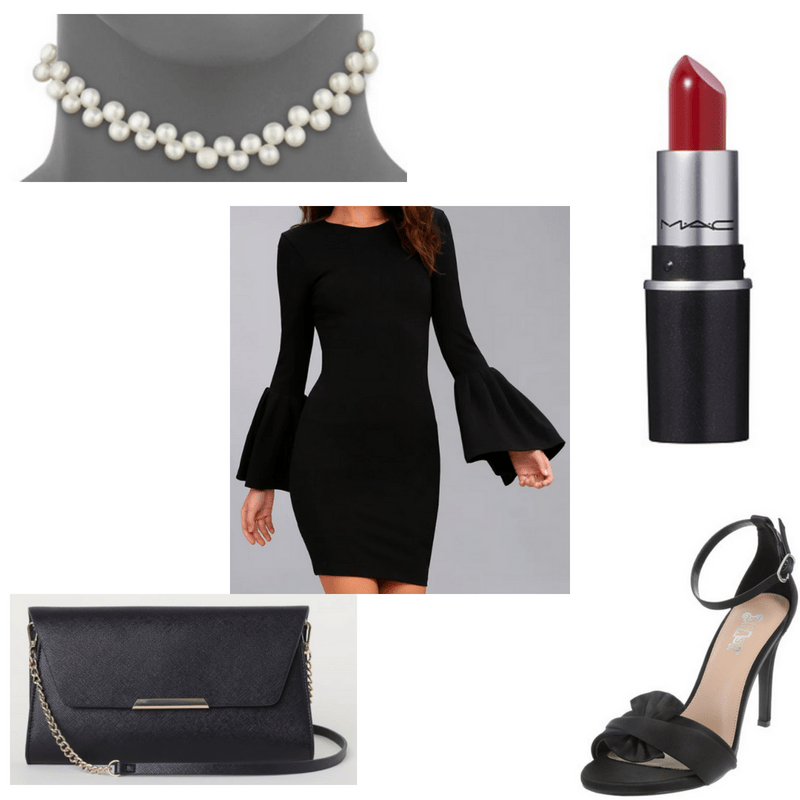 Products: Lipstick – MAC (Ulta Beauty), Dress – Lulu's, Heels – Brash (Payless), Clutch – H&M, Choker – Lele Sadoughi (Saks 5th Avenue)
The little black dress is a classic originated by Coco Chanel. It is a piece women of all ages and style preferences wear, love, and make their own. For a preppy take on the LBD, keep it classy with an elegant neckline and clean lines. This flutter sleeve is a fabulous twist on the traditional.
13. The Evening Gown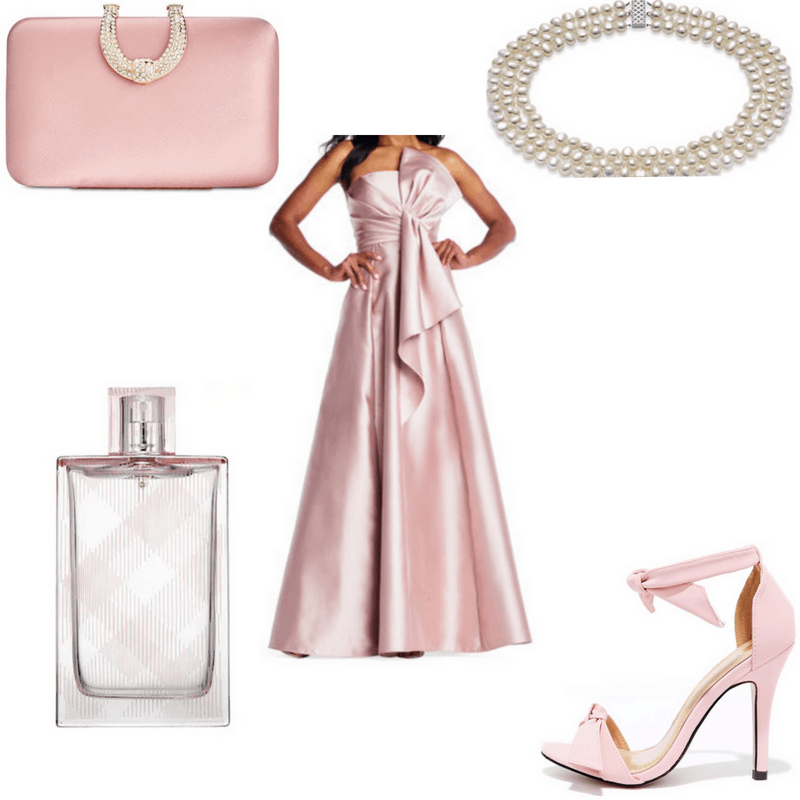 Products: Perfume – Burberry (Sephora), Pearls – Blue Nile, Dress – Adrianna Papell, Heels – Lulu's, Heels – INC International Concepts (Macy's)
Preppy girls simply adore bows. In fact, I have them on sweaters, dresses, headbands, handbags, and just about everything else. They're ladylike and so sweet. That's why I chose this statement-making strapless gown. It's stunning and was made for an all-out formal event.
What do you think of the Preppy Style Series?
Our preppy style series is 100% for you, so tell us: what would you like to read about in future articles? What is your favorite preppy dress style? How do you feel about preppy clothes? Start the conversation below. We love hearing from our readers!