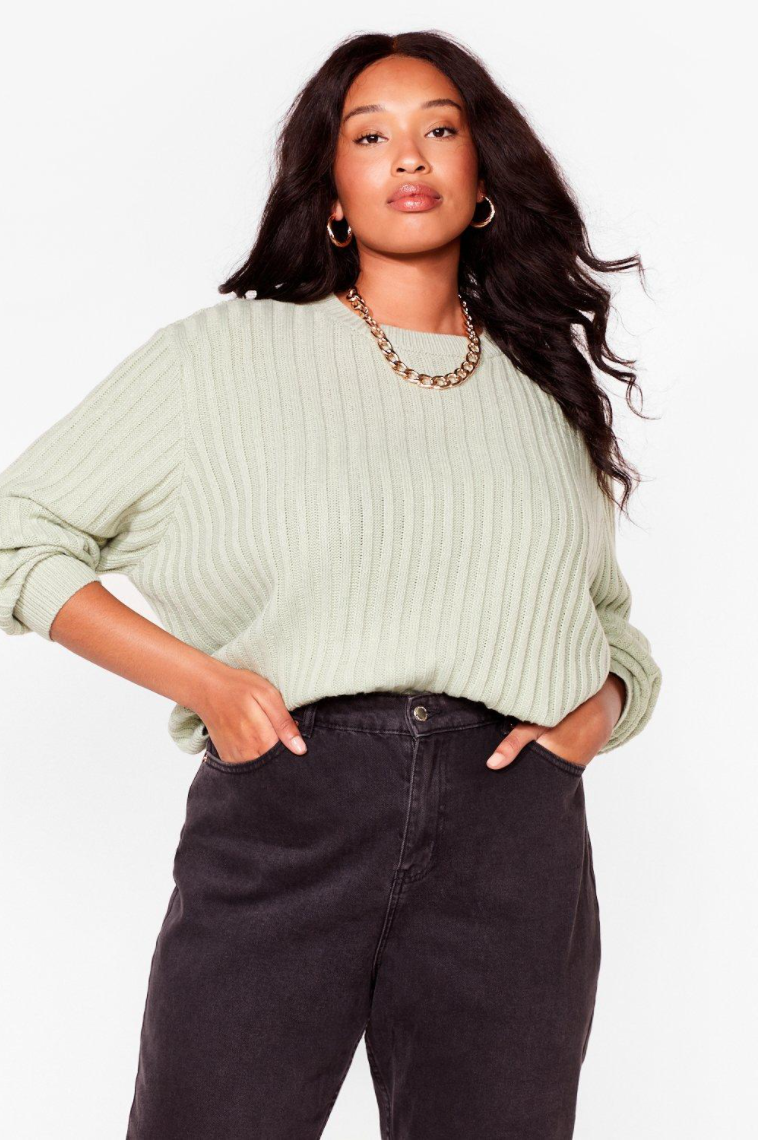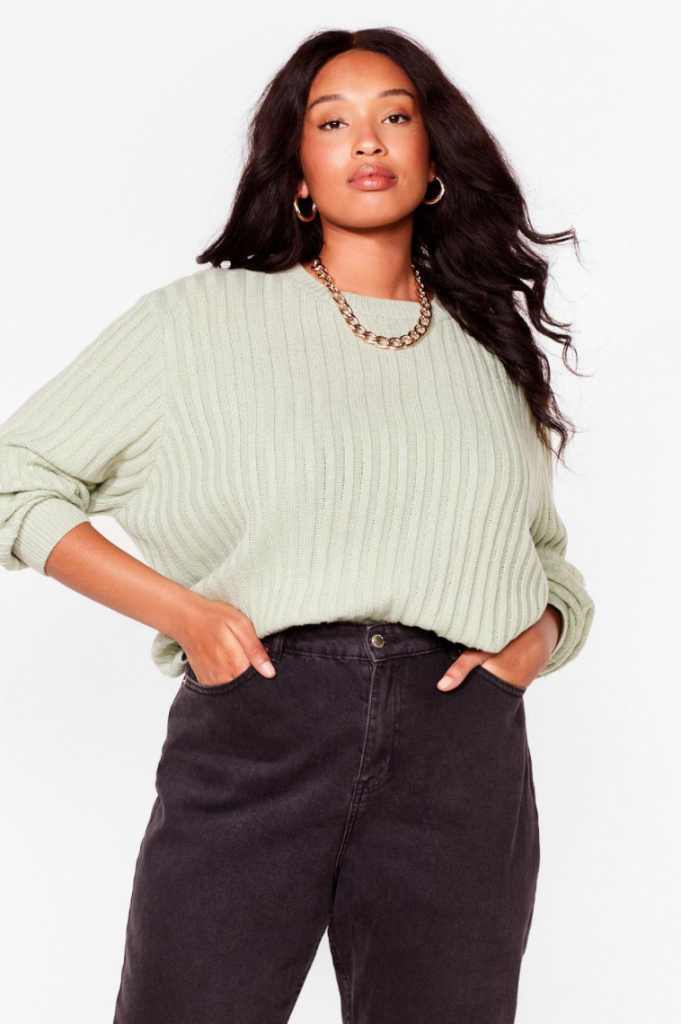 This post will show you the best trendy and affordable plus size fall outfits.
In the past, clothing for plus-size women usually meant frumpy, dull garments that literally no one wanted to wear. However, that doesn't have to be the case anymore! Because while shopping for plus-size clothing can be hard — especially when you're looking for youthful, modern-looking pieces — it's 1000% possible to find things that are cute, fun, and fashion-forward!
That's why I was inspired to create six chic plus-size fall outfits that are right on trend for Fall 2020.
In addition to these looks, be sure to check out this list of places to find stylish plus size clothing, as well as our list of the best stores for fashion on a budget — which features some retailers that carry affordable plus-sized clothing!
With all of that in mind, I have put together some comfortable and stylish plus size fall outfits to inspire you; keep scrolling to see them all.
Related reading: 10 Insanely Cute Plus Size Outfits for Every Life Scenario
Plus Size Fall Outfit #1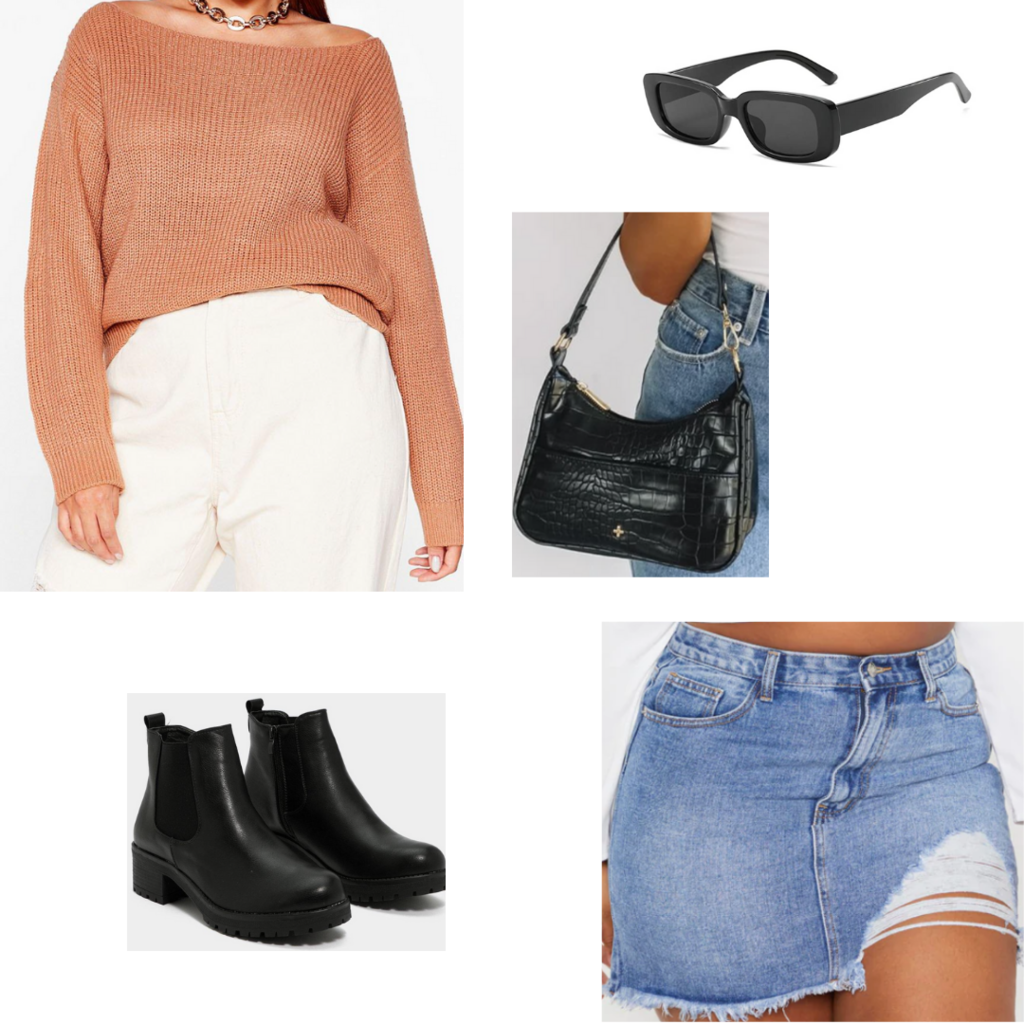 Products: Top, Skirt, Shoes, Purse, Sunglasses
Denim skirts have become trendy again, and you should definitely incorporate them into your fall outfits if you live somewhere on the warmer side.
This cute plus size fall outfit pairs a super cute ripped jean skirt with an off-the-shoulder sweater for a cozy autumn feel.
Everyone knows that chunky combat boots are a fall fashion must-have this year, and they will look perfect with this jean skirt.
Accessories are also an important part of every outfit, so why not add some trendy accessories like a small black purse and sunglasses? They're the perfect way to finish off this sweet fall look.
Related post: 15 Actually Cute Midsize Outfits You'll Love
Fall Outfit #2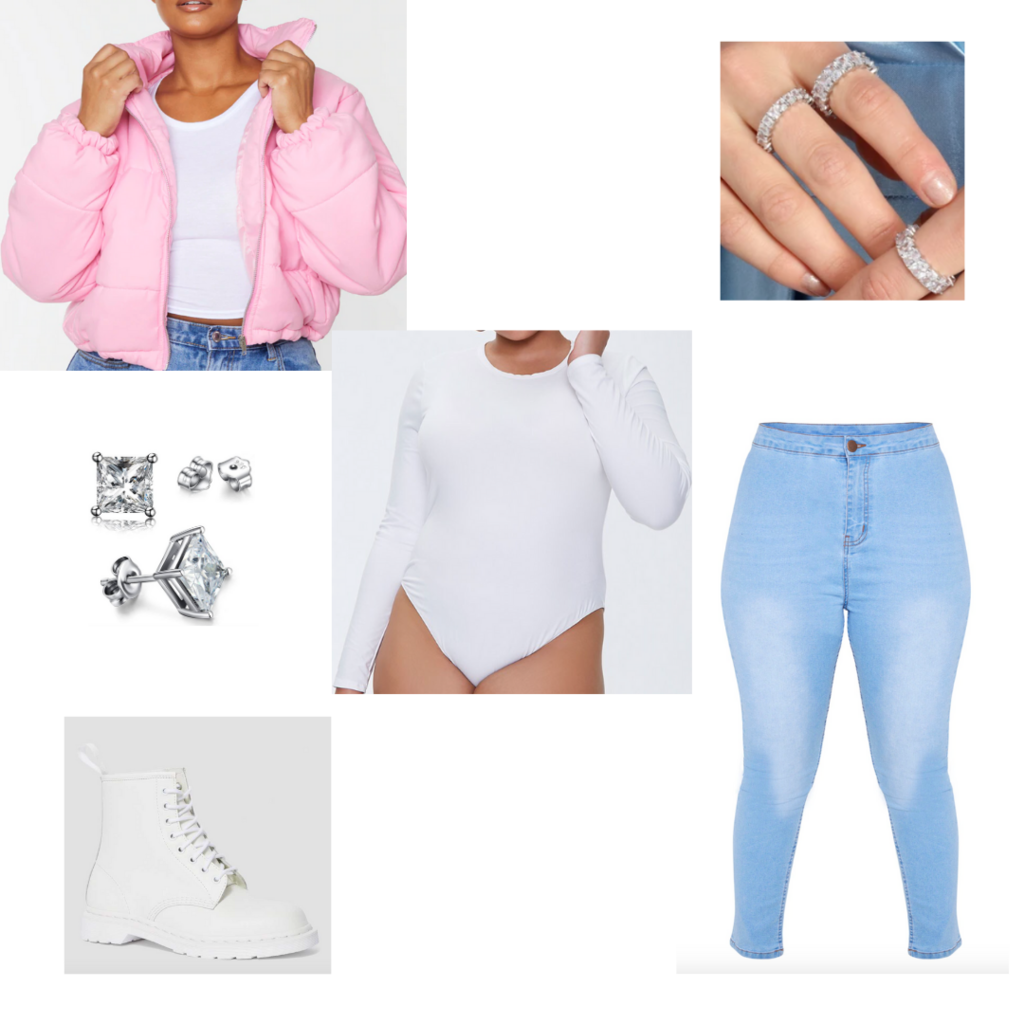 Products: Bodysuit, Pants, Jacket, Shoes, Earrings, Rings
Sometimes clothing for colder weather is more functional than it is fashionable, and in the past this was especially true for plus size women. Don't worry, though, because you can absolutely together outfits to keep you warm and stylish in the chillier weeks of fall!
This outfit will do the trick because it pairs a long-sleeve bodysuit with jeans, which will definitely keep you warm. For shoes, the outfit includes all-white lace-up boots, which are very trendy right now!
To add some extra warmth and color to this outfit, I also added a pink cropped puffer jacket.
Grab these rhinestone rings and earrings for a simple hint of sparkle to finish off the look.
Fall Outfit #3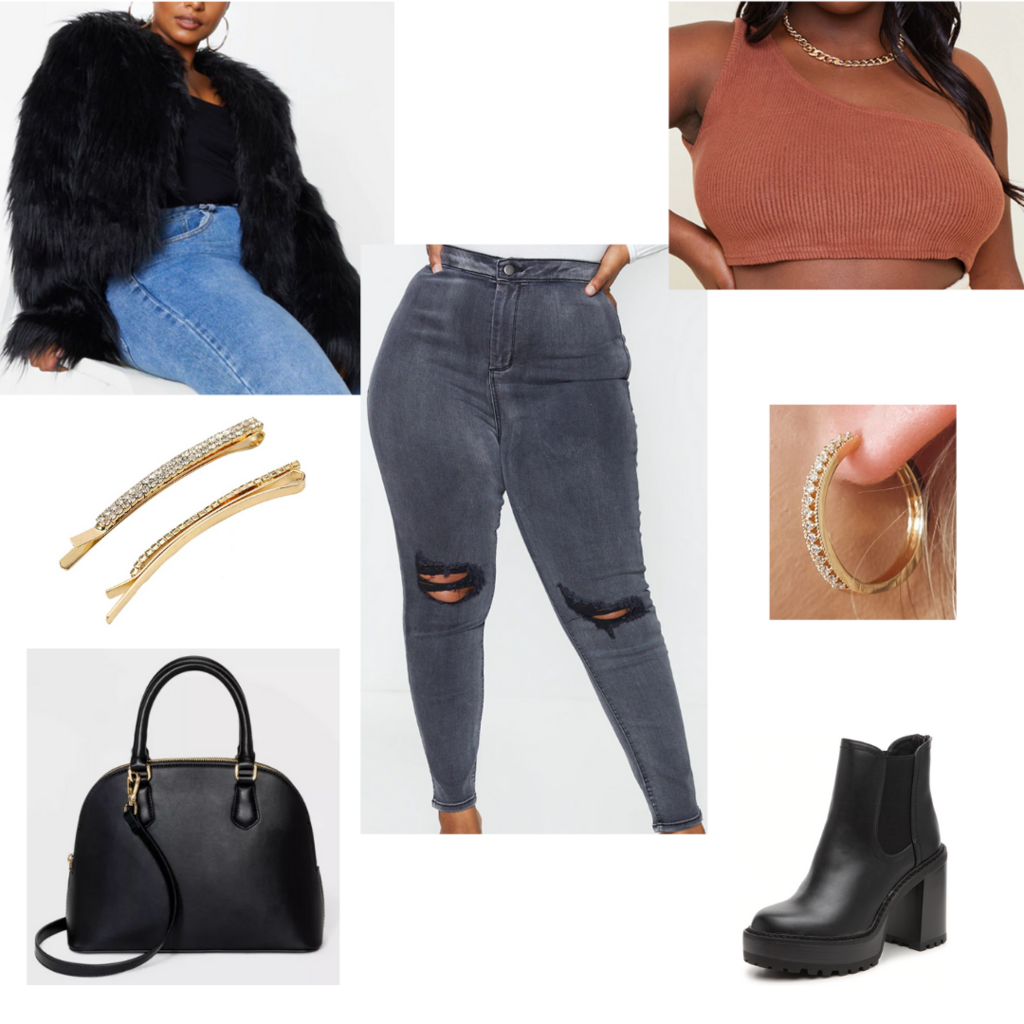 Products: Top, Pants, Jacket, Shoes, Purse, Earrings, Barrettes
Going out outfits for chilly days can be difficult to put together, but if you rock this fashion girl look, you will still be able to look cute while staying warm.
This outfit includes a one-shoulder crop top in brown, which will give off fall vibes. Also, it includes black ripped skinny jeans and matching black boots with heels to spice the outfit up.
Unless you live somewhere with warm fall temps, you will most likely need some added layers to accommodate the weather. So next we have a cute black faux fur jacket. It looks super fashionable, and you will definitely not have to worry about the cold.
For some fun and trendy accessories, try these gold rhinestone hair barrettes (hair barrettes are very trendy right now!) and these matching gold hoops.
If you need a bag to carry your things, this adorable small black satchel bag will do the trick.
Fall Outfit #4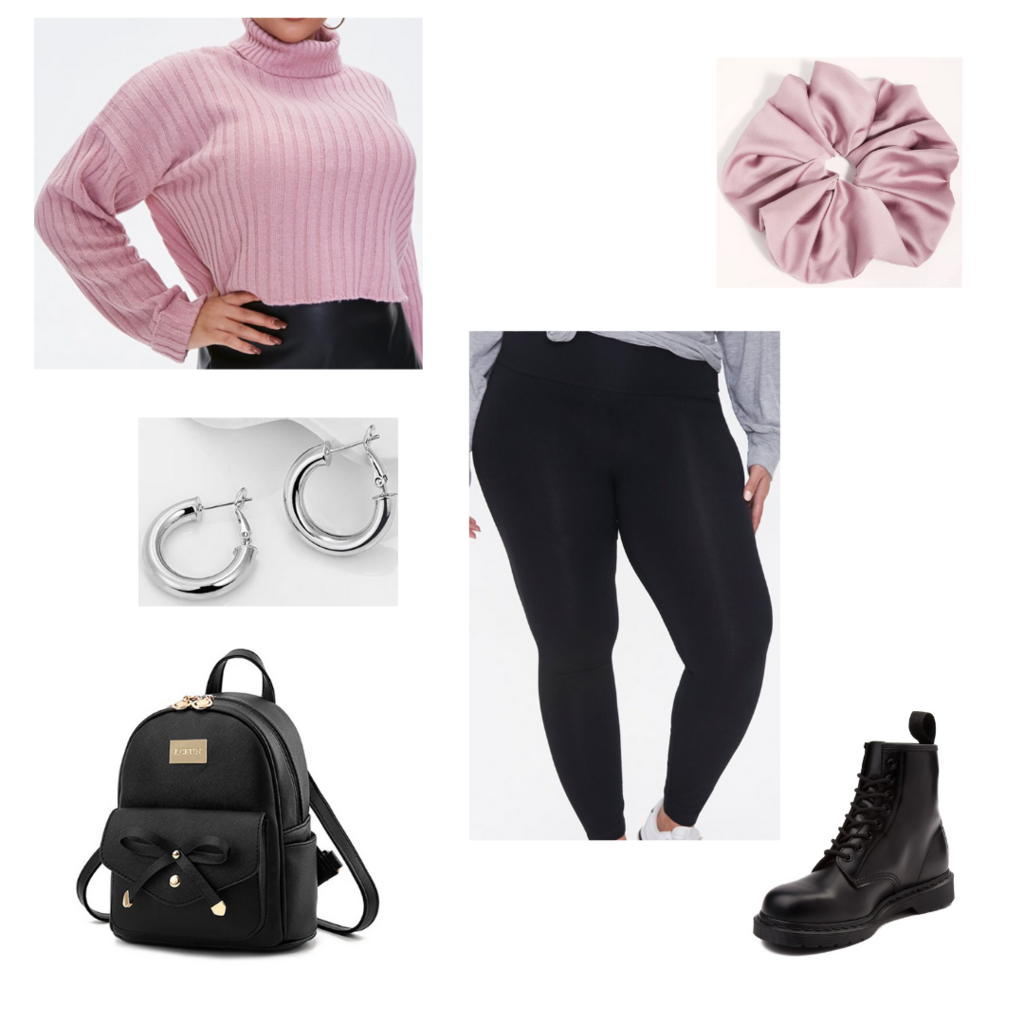 Products: Top, Pants, Shoes, Backpack, Earrings, Scrunchie
Looking for a more casual plus size fall look? Leggings will do the trick! They are very comfortable and will keep you warm for fall (also, they're just a college wardrobe essential in general).
There are so many outfits that you can put together with leggings, but if you want the perfect casual fall look, you should try this outfit. It includes a cropped pink sweater with black leggings and black lace-up boots to match.
For some trendy accessories, wear these chunky silver hoops to complete the outfit.
Also, if you want to style your hair, you can get this matching scrunchie (scrunchies are everywhere right now!).
If you need a bag for your things, get this cute mini black backpack with a bow on the back, which will make your outfit look cute and also the tiniest bit '90s fab.
Fall Outfit #5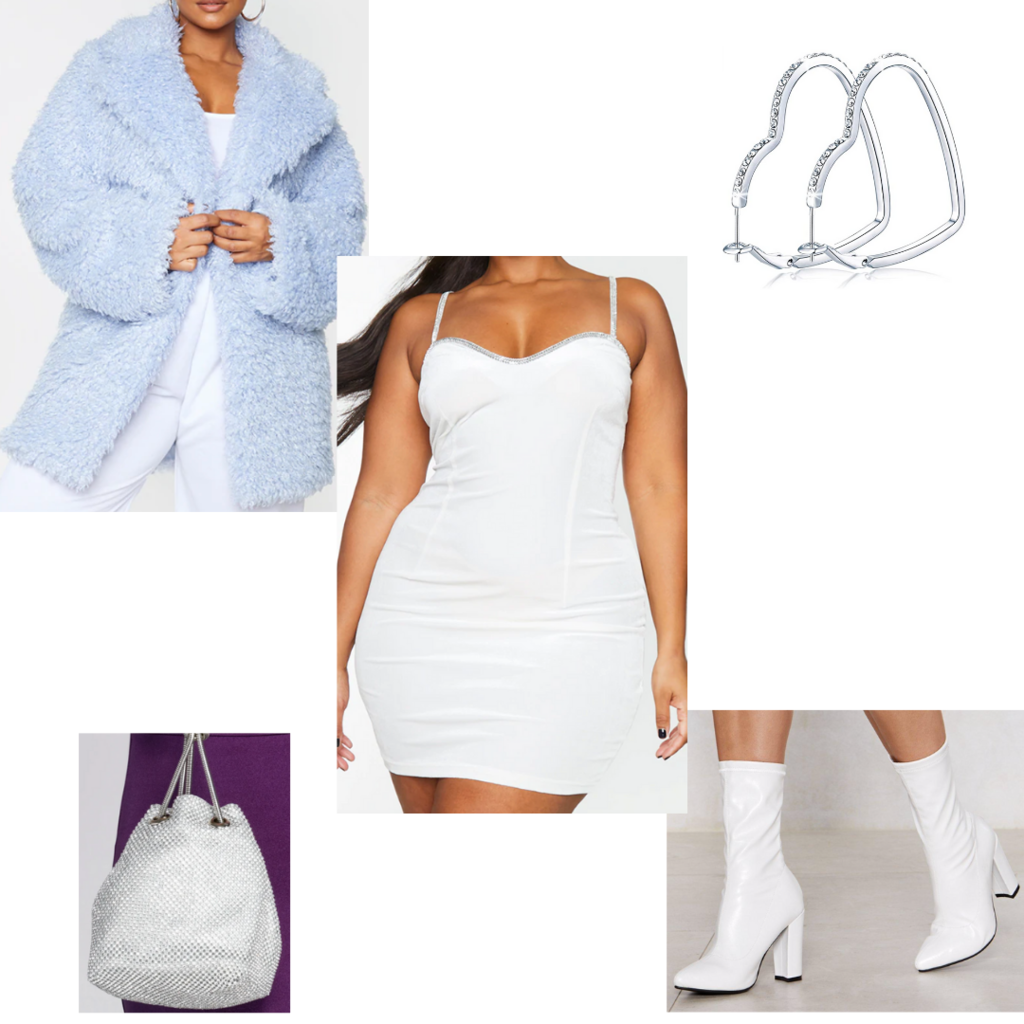 Products: Dress, Coat, Shoes, Purse, Earrings
In the fall, you may have some fun events to go to where you will need to wear a fancier outfit. So this cute plus size look is great for those times when you want to dress up without completely freezing to death.
First, rock this white bodycon dress that has rhinestones on the top for some sparkle that will make your outfit look glam! Then, be sure to grab this pretty blue faux fur coat for warmth. As a bonus, this cute piece will also add some color to your fall outfits!
For accessories, carry around this matching sparkly purse and rock heart earrings to complete this fancy look.
Fall Outfit #6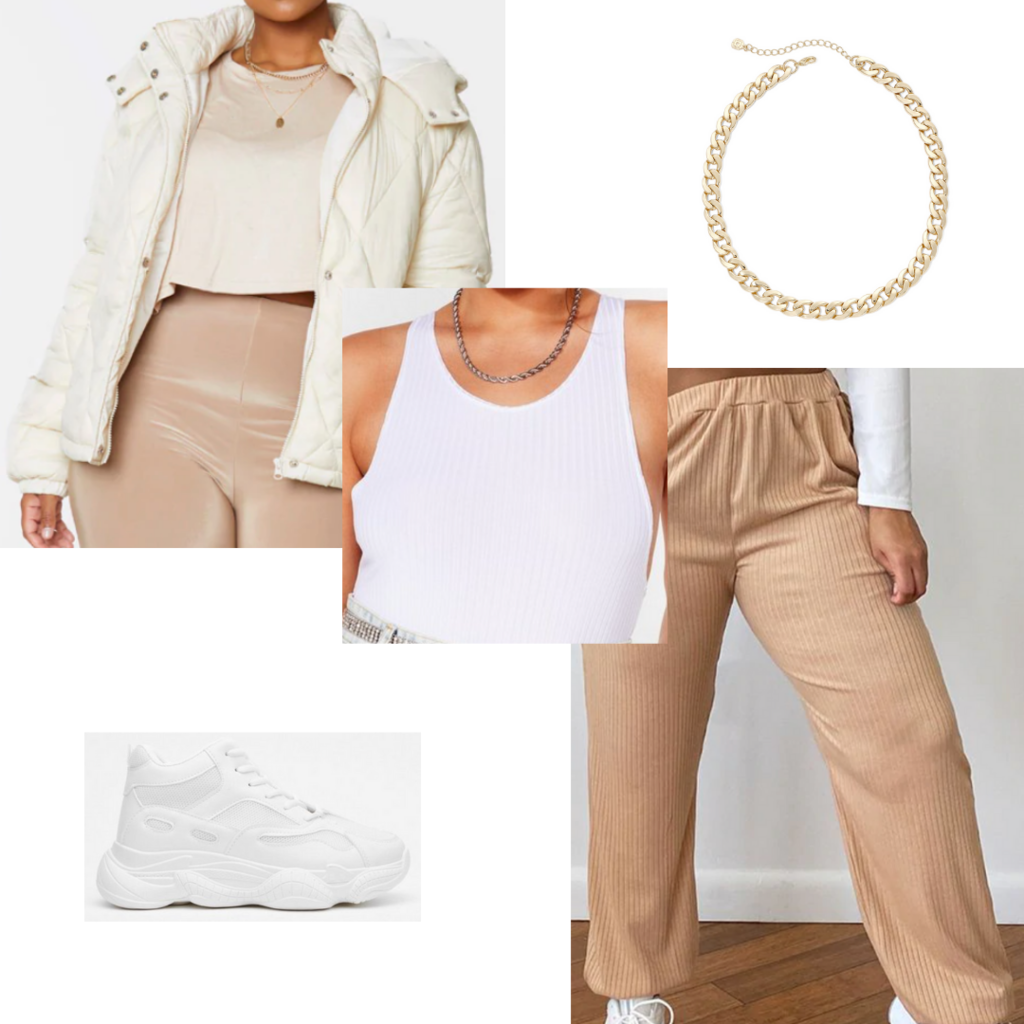 Products: Bodysuit, Pants, Jacket, Shoes, Necklace
If you have been keeping up with the recent fashion trends, you know that joggers are insanely popular right now. They are also a great fall clothing item to wear because they will keep you warm, so you should be taking advantage of this trend!
This outfit is an example of a great fall look that incorporates joggers. It includes ribbed joggers and a white racerback bodysuit with matching white sneakers.
If you want to add some trendy accessories, wear this thick gold chain choker necklace (another hot fall trend), and you will be finished with this look.
What do you think of these plus size fall outfits?
I hope that these looks have shown you that it is possible to dress comfortably and stylishly at every size, and that no clothing item or trend is off-limits for plus-sized women!
What are your favorite outfits for fall that are both fashionable and comfortable? Do you have any more tips for looking put-together as a plus-sized woman? Which of these outfits is your fave?
Let me know in the comments!
Editor's note: This post was originally published in 2017; it was completely updated and revamped in 2020 with new photos and information.