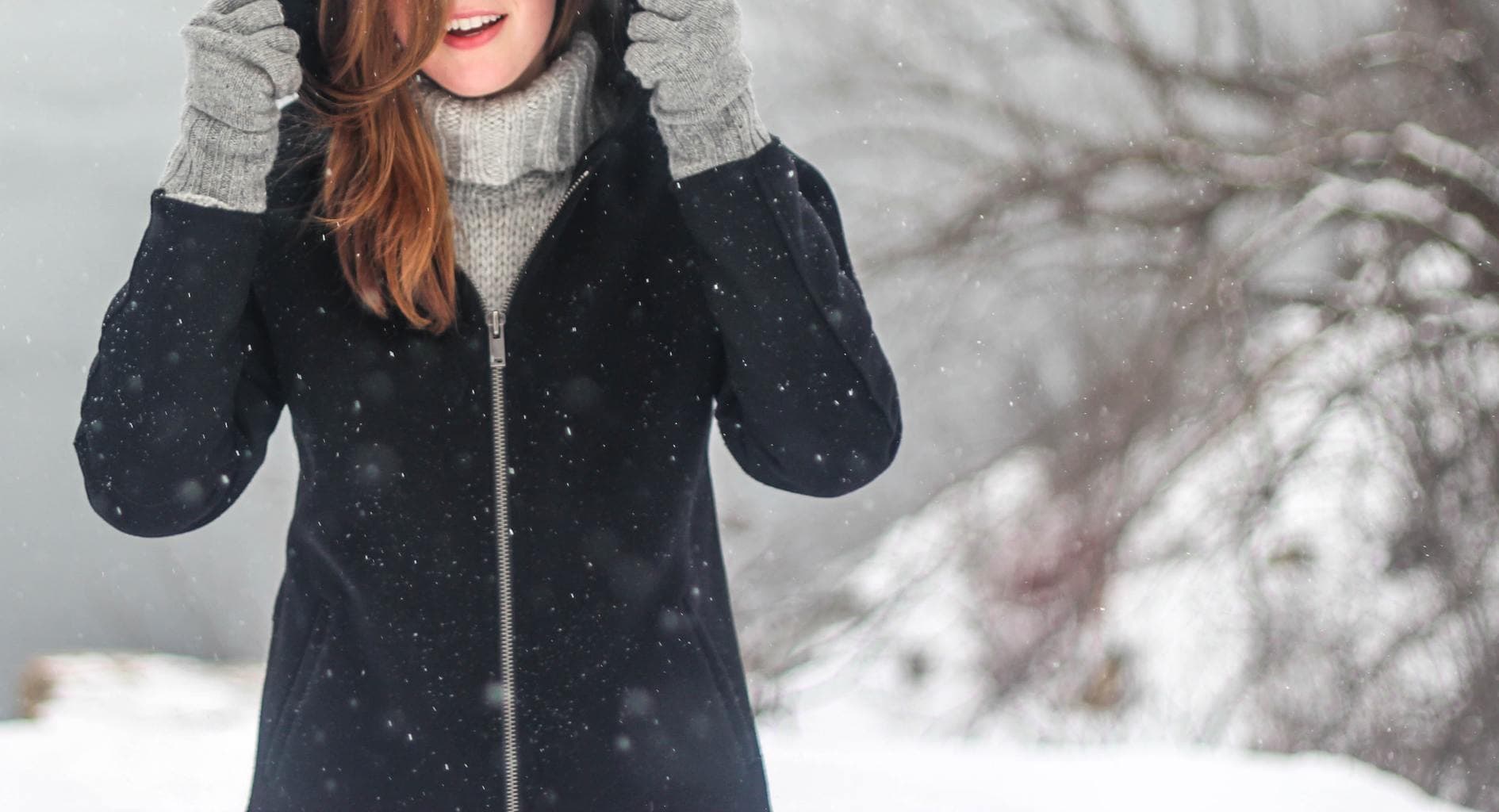 This is my confession: winter is not my favorite season – wind chill, snow slush puddles on the street, being constantly wrapped under my winter jacket and looking like a frumpy burrito… While the first two factors are out of my control, it's not impossible to still look cute when winter hits.
With my experience of living in Toronto where winter means endless snow, rain and wind, you bet I have a few tips and tricks for you on how to stay warm and stylish for the winter. And I do mean real winter — these are serious tips for when it gets seriously cold!
Here are three looks to show you how to dress cute underneath your winter jacket:
1. Sweater + Over-the-Knee Boots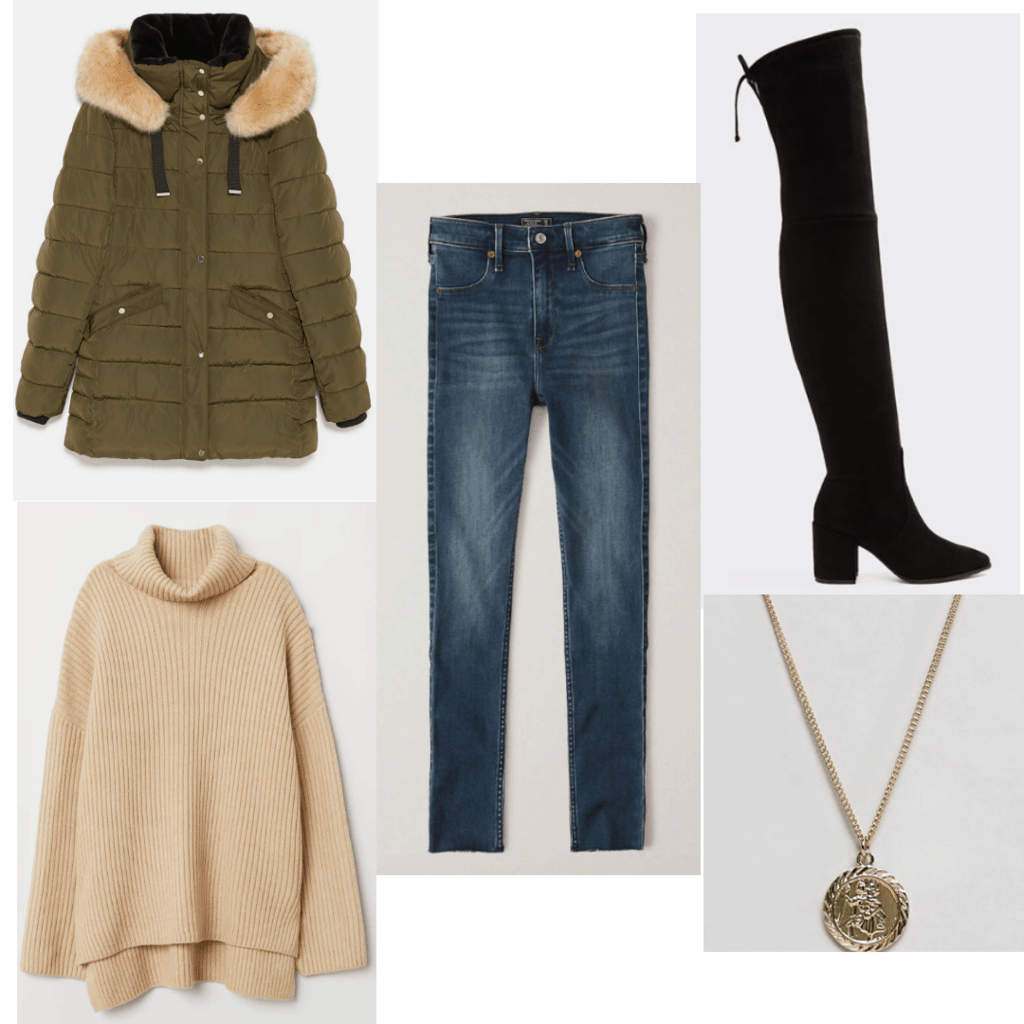 Products: Parka – Zara, Sweater – H&M, Jeans – Abercrombie and Fitch, Boots – Aldo, Necklace – ASOS
This is my go-to uniform for the winter – get your trustworthy parka and favorite sweater and it'll keep you warm all day. Your neck gets cold easily therefore it's important to get a top that will keep your neck warm, and it makes all the difference in the world. (Also, turtlenecks are trending right now, so this is a win-win!)
Add some interest to your look by accessorizing your sweater with a necklace. Make sure you are warm and toasty with your over-the-knee boots, and the little block heel dresses up the outfit for you.
2. Patterns + Combat Boots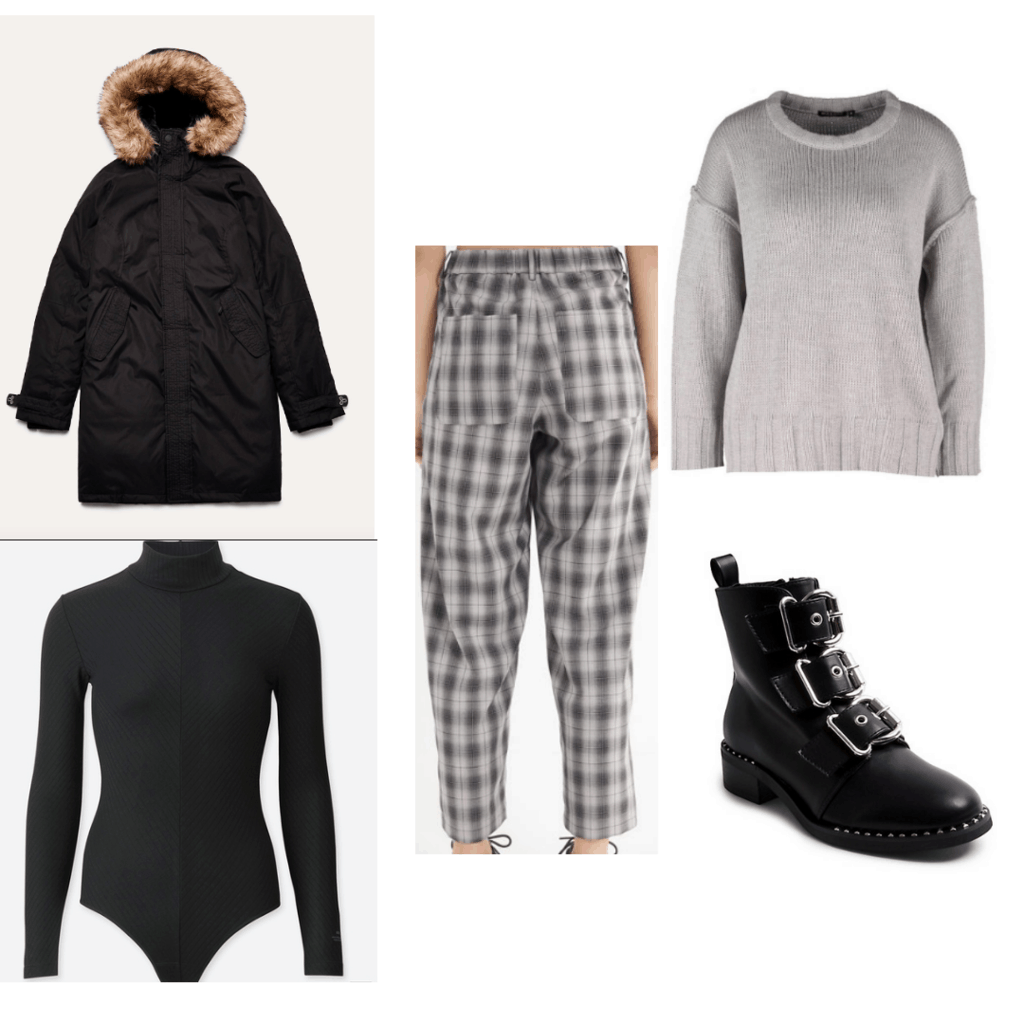 Products: Parka – Aritzia, HeatTech Bodysuit – Uniqlo, Pants – Urban Outfitters, Sweater – Boohoo, Shoes – Steve Madden
Patterns are a good way to elevate a simple outfit. Swap out your regular pair of jeans with a pair of patterned pants to add some fun to your look. I love these ones from Urban Outfitters – the print is subtle but they easily become the highlight of your ensemble.
If you live somewhere with extreme windchill, layer your sweaters with an extra shirt underneath (I recommend the HeatTech collection from Uniqlo – their pieces are a lifesaver in the winter) to provide extra warmth. Don't forget to wear a sturdy pair of boots with grips at the bottom so you don't slip in the snow!
3. Colors!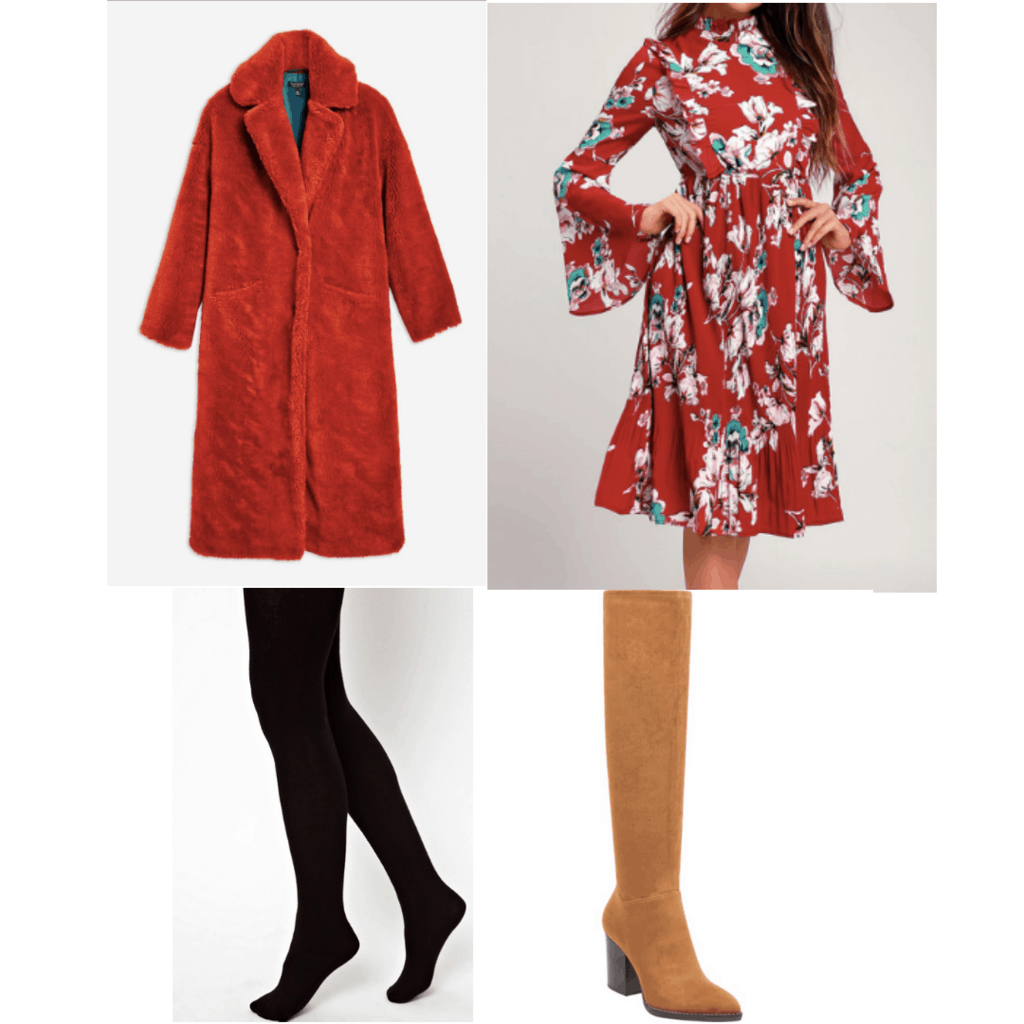 Products: Jacket – Topshop, Dress – Lulu's, Tights – ASOS, Boots – Nordstrom
It's so easy to fall back into the habit of wearing dark colors in the winter. But an outfit can be easily transformed into a sharp, eye-catching one if you incorporate colors! Invest in a thick, long and warm jacket that you can layer underneath in the winter for those warmer days when you can ditch your parka. Choose a bright color so you can stand out from the crowds of black and grey coats.
With this look, wear your dress with knee-high boots and layer with tights underneath for the maximum amount of warmth.
You're ready to brave the cold in these cute, yet warm outfits!
What is your go-to outfits for winter time? What are your tips and tricks to stay warm and look fashionable during the snowy months? Share with us in the comments below!