Kate Hudson and mom Goldie Hawn, Gwyneth Paltrow and mom Blythe Danner, Kim and mom Kris Kardashian / Photo Credits: 1, 2, 3
I love Mother's Day. I know my mom does a TON for my siblings and me, and I love having a day where she is recognized for all of her efforts. Of course, we should honor our mothers 365 days a year, but hey- who doesn't love an extra special day?!
Anyway, I'm sure today you will spending time with your moms, and I thought how cute would it be to do a mother/daughter fashion post?! Here are some really cute outfits that you and your mom could derive inspiration from while you are celebrating this special day together!
Option One: Cooking Breakfast/Brunch Together
I love the idea of cooking with your mom. Because I'm in college, home-cooked meals are rare and home-cooked meals with my mom are rarer. So why not make some yummy homemade pancakes (here is a great recipe) together? And while you're at it…try a little Juila Child-inspired chic.
For Mom…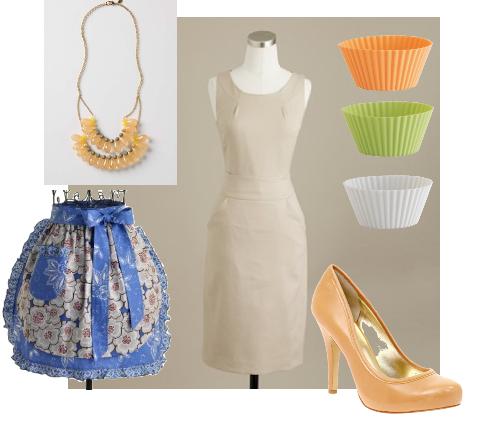 Products: Dress- J.Crew, Pumps- Nine West, Apron- Amazon, Cupcake Molds- Habitat, Necklace- Anthropolgoie
For You…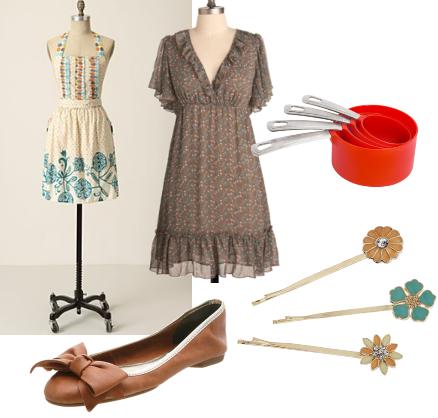 Products: Apron- Anthropologie, Flats- John Lewis, Dress- Modcloth, Hair Clips- Miss Selfridge, Cups- IKEA
Option 2: Lounging/Going on a Jog
Doing something active is a great way for your and your mom to be healthy and have some fun on Mother's Day: my mom and I love going hiking together, while some of my friends and their families take the family dog out for a walk on Mother's Day. Some of you might just stay at home as a family and relax. All of the above can be done while you and your mom look super cute.
For mom…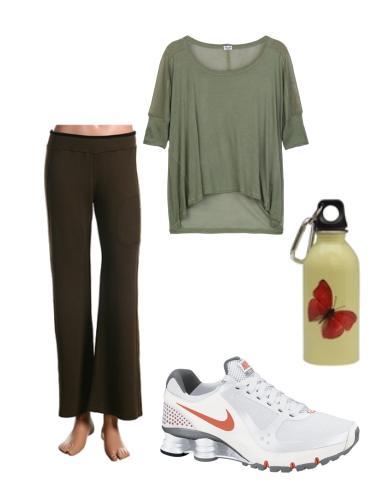 Products: Yoga Pants- ibex (through Zappos), Sneakers- Nike, Water Bottle- ShopKirDeVries, Loose Olive Top- Net-a-Porter
For you…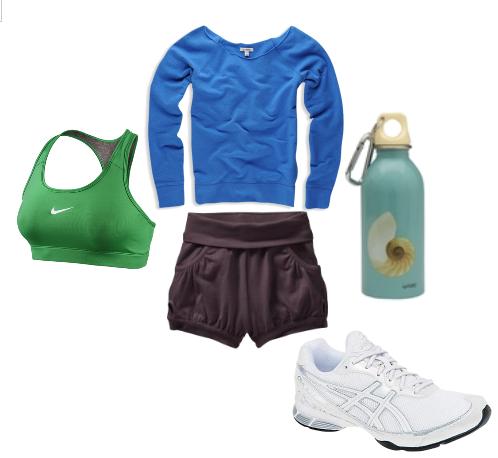 Products: Cut-off Top- Forever 21, Sports Bra- Nike, Yoga Shorts- Gap, Sneakers- Asics, Water Bottle- ShopKirDeVries
Option 3: Day of Shopping!
I love shopping with my mom, and we always have so much fun wandering around the mall or little shops after grabbing a snack. Here are some great outfits that will provide comfort while you and your mom shop!
For Mom…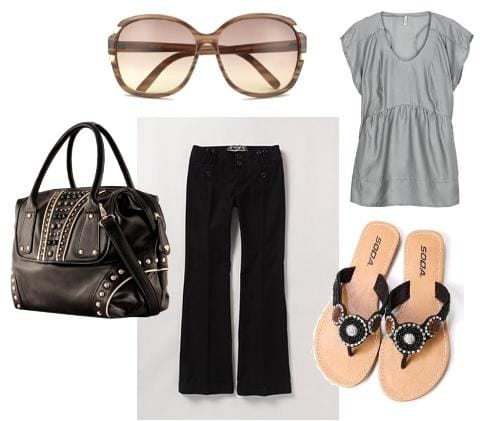 Products: Bag- Topshop, Sandals- Soda, Trousers- Anthropologie, Top- The Outnet, Sunglasses- Monsoon
For You…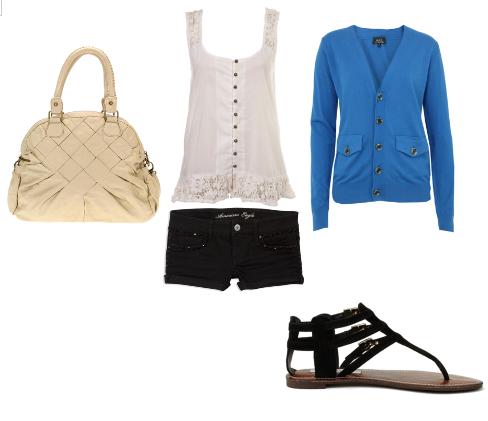 Products: Bag- Deux Lux, Sandals- Steve Madden, Shorts- American Eagle, Top- Miss Selfridge, Cardigan- Coogles
A Penny for Your Thoughts…
What do you think about my mother/daughter outfits? What are you doing with your mom? Do you and your mom have similar styles? Let me know with a comment!