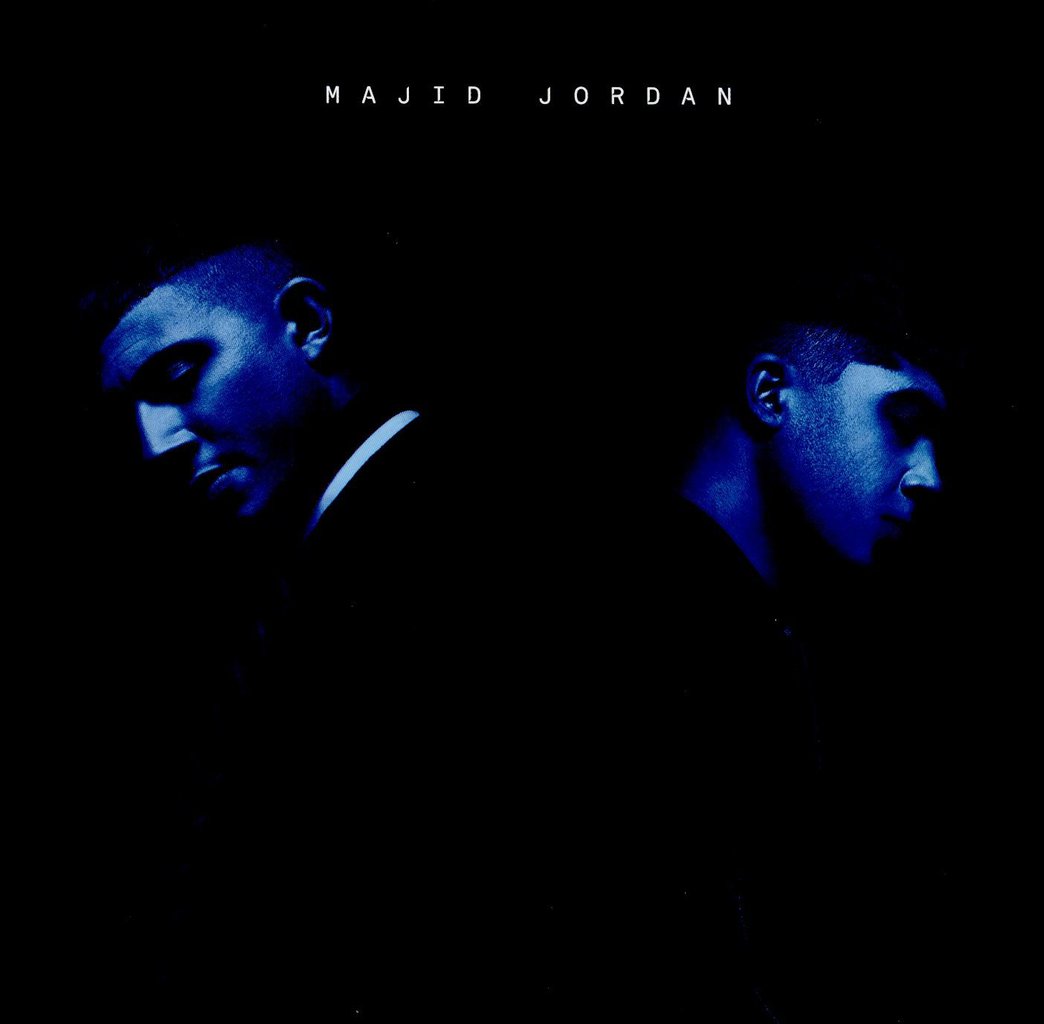 This week, I decided to create outfits inspired by another R&B duo, which is also signed by Drake's label Ovo.
Majid Jordan is a Canadian duo composed of Majid Al Maskati and Jordan Ullman. They formed their band when they met at Majid's birthday party in 2011, while both attending the University of Toronto.
One of their most famous songs, and one you may have heard on the radio these past few months is "All over you". Riding on the success of their song, they were even featured by Rolling Stone, who described their tracks as a mix of "dancefloor-leaning cuts", and " downtempo ballads."
Majid Jordan has a retro vibe, sometimes leaning towards the '90s, sometimes the '80s, and sometimes the '70s. They are different from any other artists I've listened to before, in that their songs's styles can vary completely from one to the next.
Their videos are also very cool. They're well thought out, and include all sorts of experimental effects. The video for "Gave your love away" is a great example: It starts out as a normal music video, but turns into a karaoke machine video, complete with karaoke lyrics on screen.
Now it's time for the fashion! Below I've chosen three Majid Jordan songs and created three outfits inspired by them. Read on to check them out!
1. Small Talk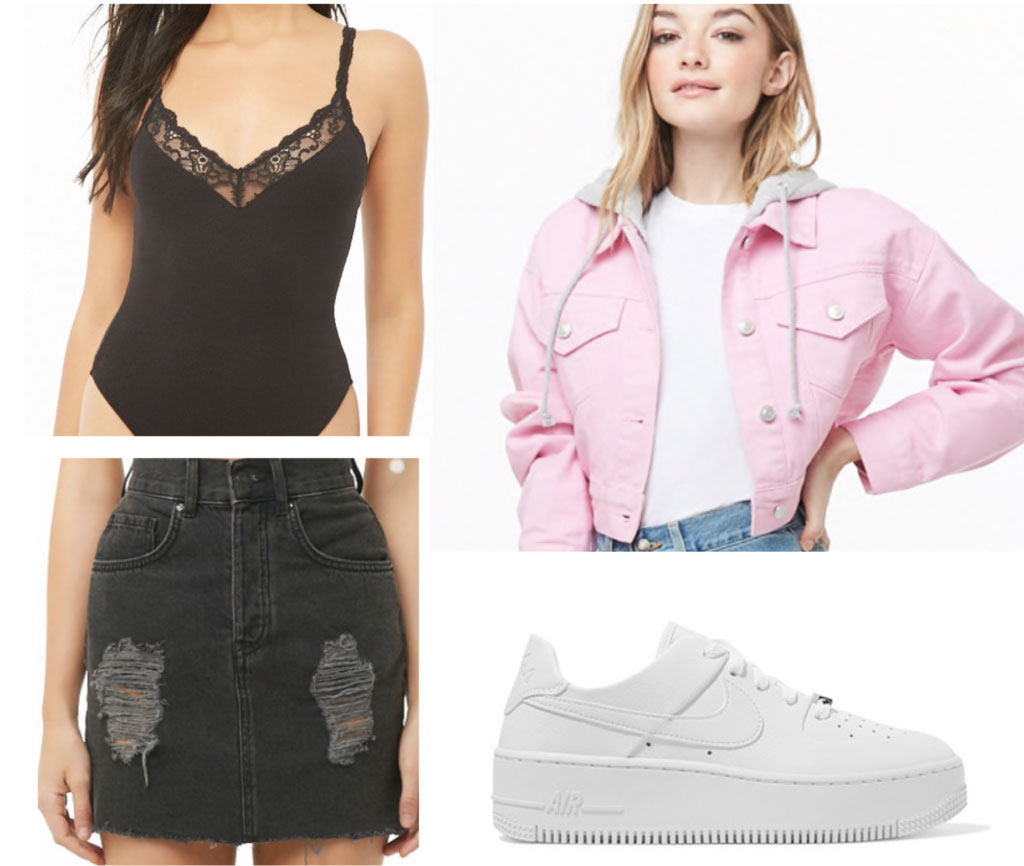 Products: Jacket – Forever 21, Bodysuit – Forever 21, Denim Skirt – Forever 21, Sneakers – Nike
To me, "Small Talk" is a song about love, but it's not a traditional love song. It's a song about adventure, excitement, and the rush you feel when you like a new person and anything is possible.
This is the perfect song to listen to in the car when on a Friday night ride with your friends.
That's why I created this casual, fun look, with a baby pink denim jacket, a black lace bodysuit, and a ripped denim skirt. This inspired look is perfect for a chill spring weekend night.
2. All Over You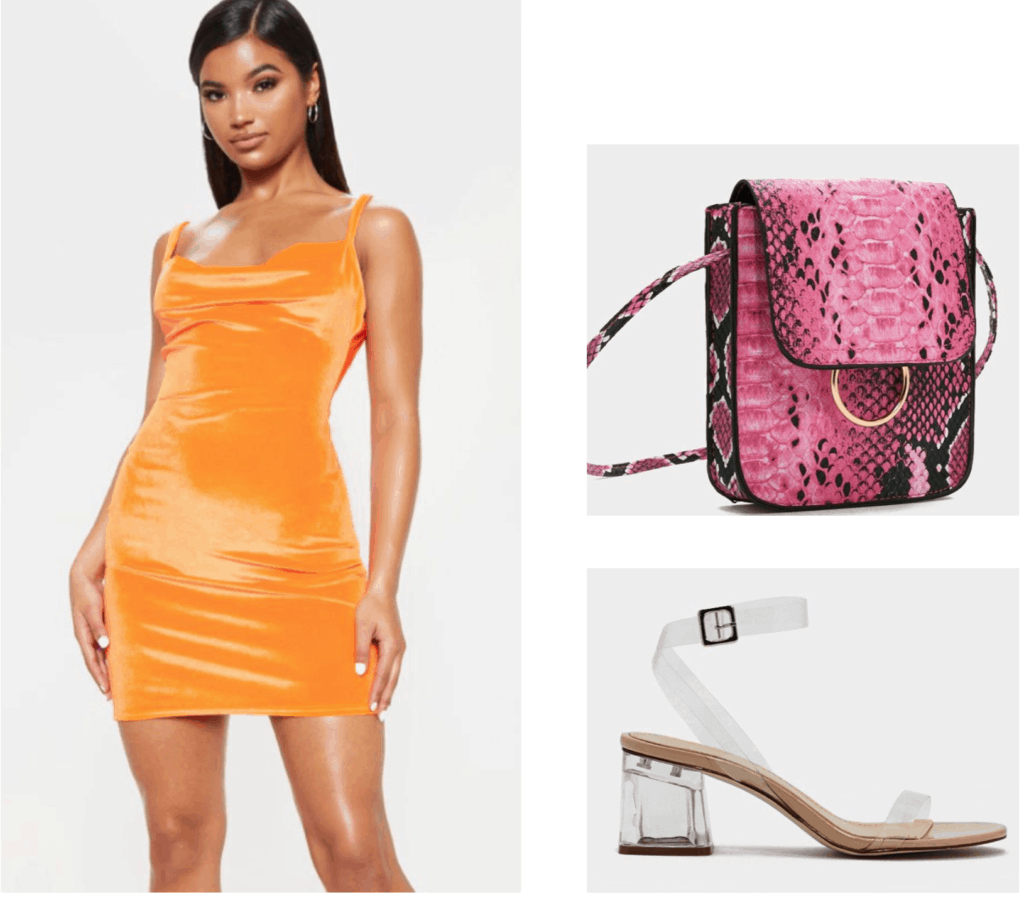 Products: Dress – Prettylittlething, Clear Heels – Nasty Gal, Crossbody Bag – Nasty Gal
"All Over You" is a catchy song that has a lively, college party vibe to it. It makes me think of those summer nights you spend with your friends, staying up all night chatting and creating fun memories.
For this outfit, I was inspired by both the song and the video, because it's such an artsy and colorful video with special effects. I thought it would be fun to stay within the color scheme of the video, so I came up with this colorful orange party outfit.
Mixing orange velvet and pink snake print is a bold choice, but I feel that it embodies Majid Jordan's aesthetics. They're all about mixing different styles, whether music or fashion-wise.
3. What You Do To Me (Acoustic Version)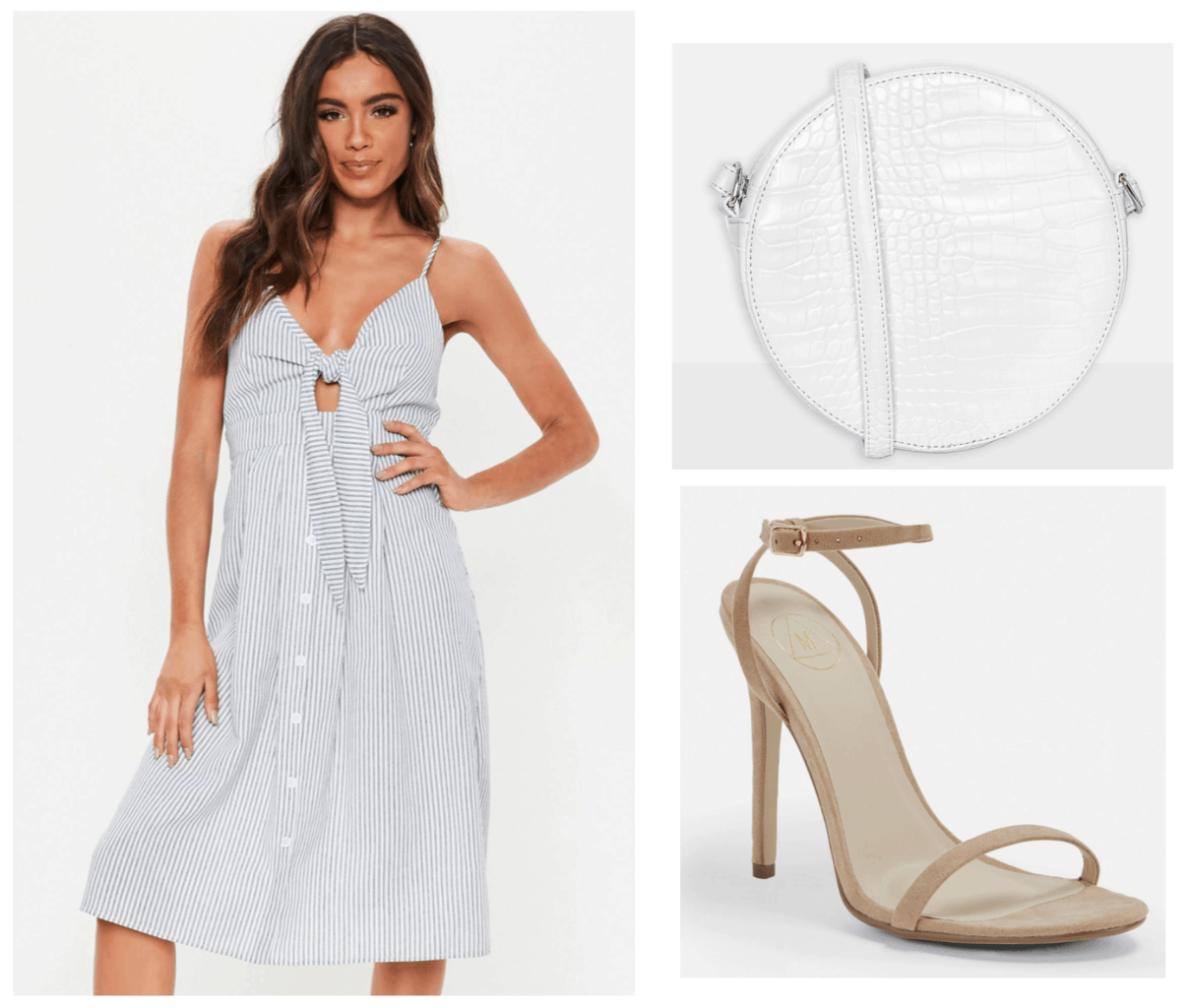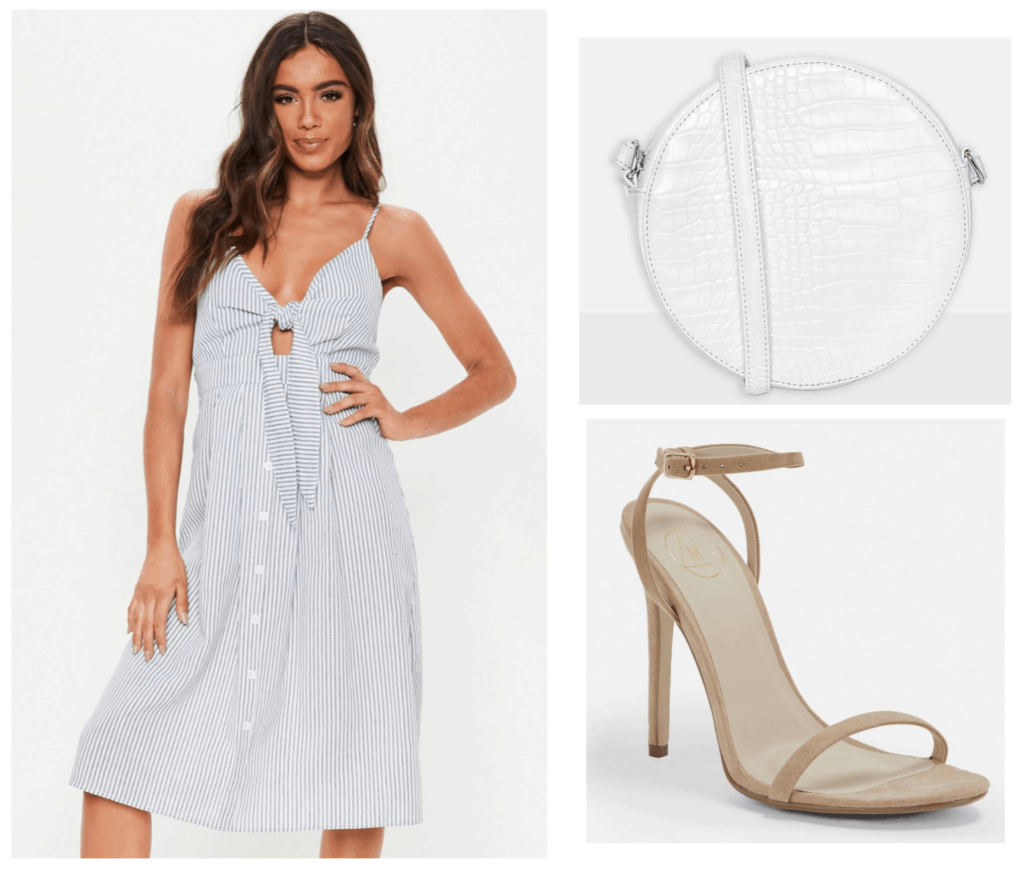 Products: Midi Dress – Missguided, Beige Heels – Missguided, Round Bag – Missguided
For reference, the original version of this song gives quite a different listening experience, and is equally amazing, but I wanted to focus on the acoustic version. In this track, Majid gives an amazing performance that's full of emotions, and that's what inspired me for my third outfit.
The lyrics of this song are quite sweet — it's about a love that's safe and familiar.
With this in mind, I created a cute, everyday spring outfit that you can dress up or down with a denim jacket or a black oversized blazer.
Have you listened to Majid Jordan before?
What's your favorite outfit? We'd love to hear your thoughts in the comments section.