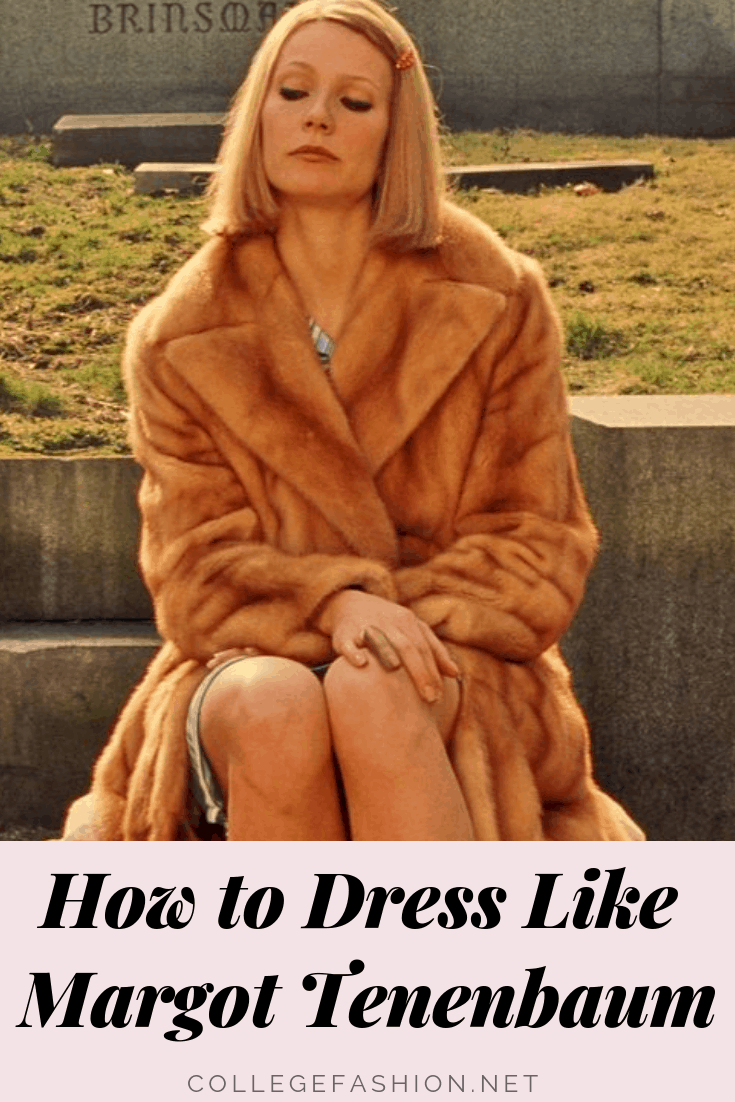 The Royal Tenenbaums is a movie about an eccentric family of child prodigies who have to bear the burden of their father, Royal, who is notorious for lying, displaying forgetfulness, and being detached from his children. The children's mother asks Royal to leave, and the movie progresses to show the family's life and individual growth without Royal. We don't want to spoil the plot in case you haven't seen the movie, but let's just say Royal isn't out of their lives forever.
The fashion in The Royal Tenenbaums really corresponds to each character's interests/persona, especially when it comes to Gwyneth Paltrow's character Margot. Margot is a playwright prodigy, whose style is girly, preppy, shows Broadway aspirations, yet also utilizes a muted color palette.
Since Margot's look is so iconic, today we're featuring four outfits inspired by her style. Keep scrolling to see them all.
The Outfits
Classic Margot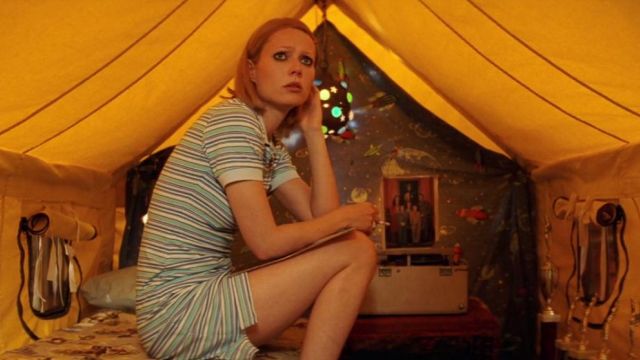 Margot is often seen wearing a blue collared dress that is very simple and proper. Inspirations from this dress can include collars, the color blue in general, and stripes.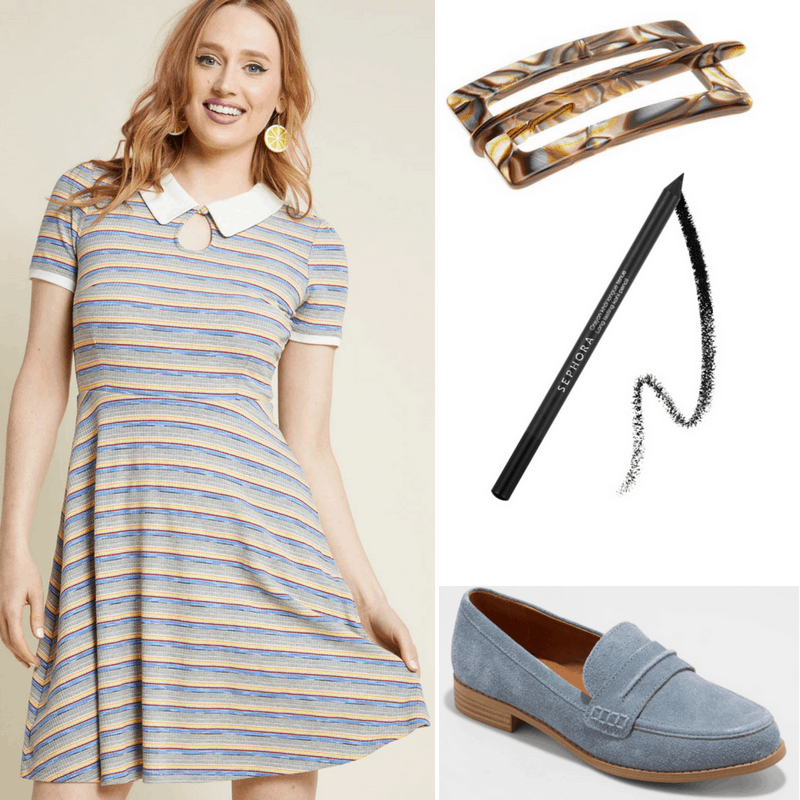 Products: Dress – Modcloth, Shoes – Target, Hair Barrette – France Luxe, Eyeliner – Sephora
Get her look for yourself with this dress from ModCloth; it features a similar blue striped pattern and a preppy collar. Next, slip into a pair of suede loafers in a matching blue hue. Margot always pins her hair back with a barrette, so make sure you do too. And don't forget the heavily rimmed black eyeliner–it's her signature look.
On-Trend Margot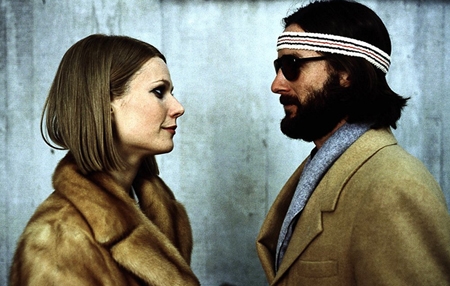 One of the most memorable pieces of clothing in the entire movie is Margot's fur coat. (Faux) fur isn't everyone's thing, but we think it can be fun to at least play around with. Consider outerwear with faux fur accents (like a collar or cuffs) or one made of alternative materials, as shown below.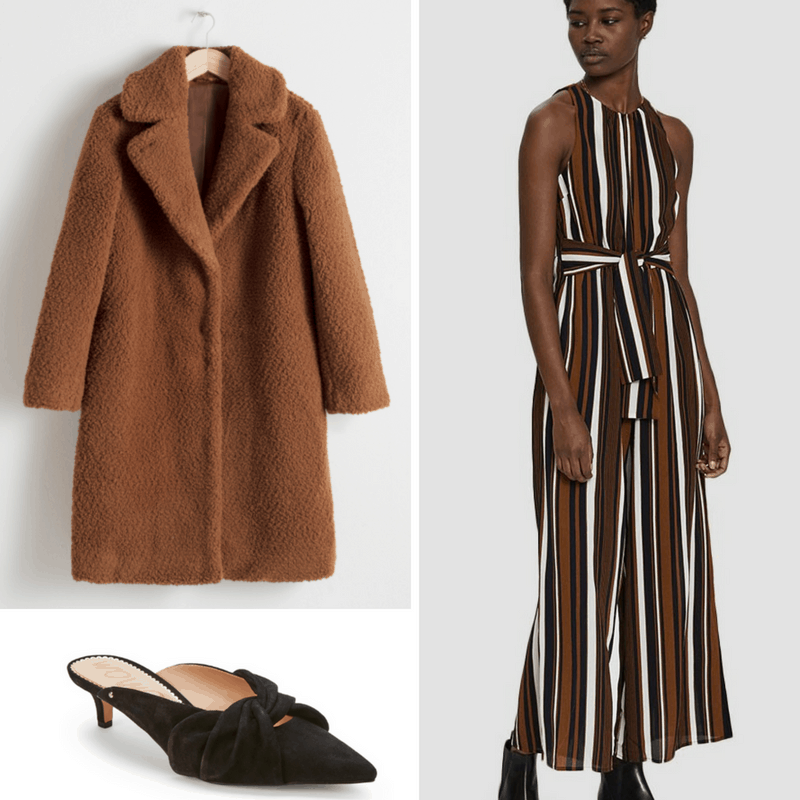 Products: Jumpsuit – Need Supply Co., Coat – & Other Stories, Shoes – Sam Edelman
For a modern take on Margot's fur coat, try a super-trendy teddy coat. The texture is amazing and it will keep you super-warm throughout the fall and winter. Keep the fashion-forward theme going in a bold jumpsuit featuring vertical stripes and a neutral color palette. Complete the look with chic kitten-heeled mules.
Autumn-Appropriate Margot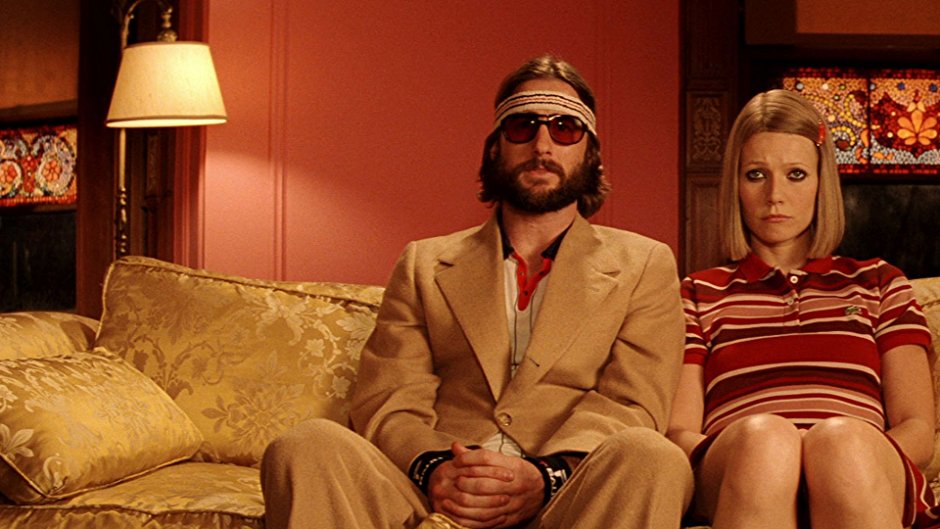 Do you sense a theme here with the stripes? Margot wears this print throughout the film, and we're using the red tones pictured above to inspire our next outfit.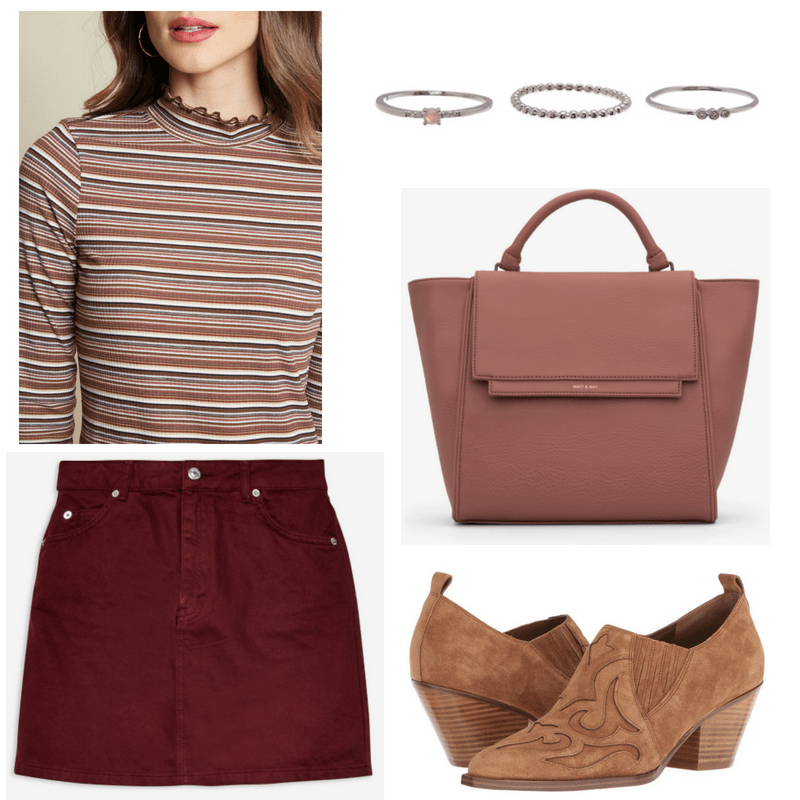 Products: Top – ModCloth, Skirt – Topshop, Shoes – Marc Fisher, Bag – Matt & Nat, Ring Set – Nordstrom Rack
This Margot-inspired ensemble is so perfect for autumn. Start with a long-sleeved stripe top tucked into a burgundy-colored denim skirt. (You could also layer on that teddy coat from the second look if it's extra chilly.) The low-cut, heeled booties have a cool, vintage look, while this muted pink satchel has a timeless vibe. Last but not least, accessorize with a few delicate rings.
Self-Care Margot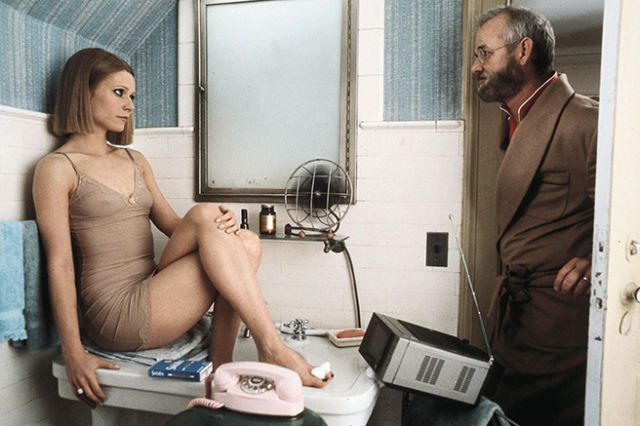 This scene always stood out because it gave us a lot of insight into Margot's personalty in a very short amount of time. Also, it made us want a baby pink princess telephone!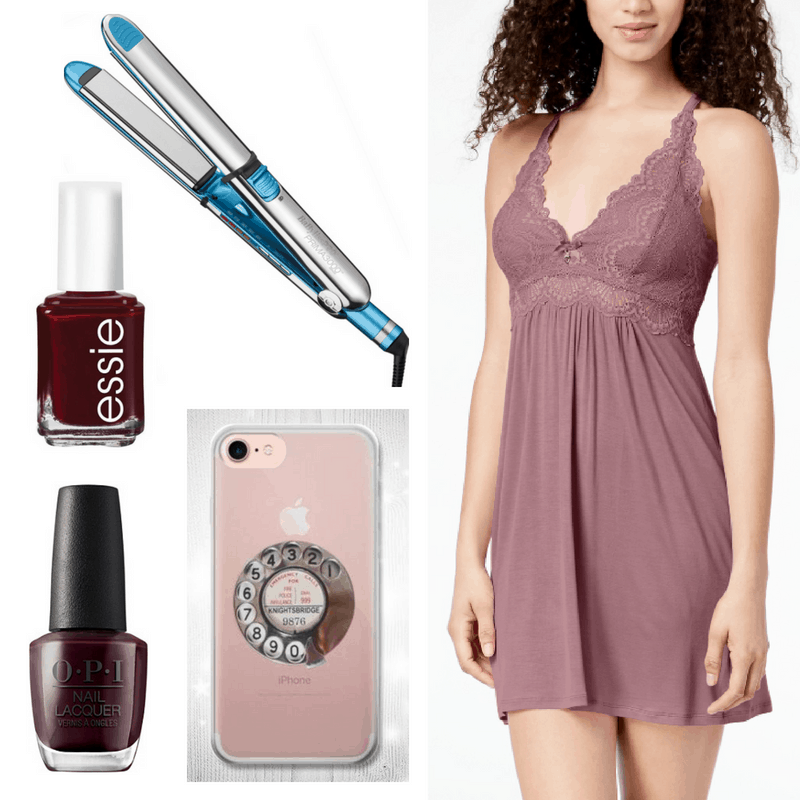 Products: Chemise – Macy's, Phone Case – Etsy, Flat Iron – ULTA, Nail Polishes – Essie and OPI
To get Margot's "lounging in the bathroom for hours" look, you definitely need a pretty chemise and some dark, moody nail polishes. That old school telephone is represented by a phone case with a rotary dial design. Since Margot's hair is always straight as a pin, we also included a flat iron if you're so inclined.
Feeling inspired?
What do you think about the fashion in The Royal Tenenbaums? Do you like these modern takes on Margot's style? Would you wear any of these looks? Tell us by leaving a comment.
Editor's note: This post was originally published in 2009; it was completely updated and revamped in 2018 with new photos, outfit sets, and information.