I love my sequin, lace, and graphic tees as much as the next girl, but sometimes it's nice to go back to the basics — enter the plain white tee (or as I like to call it, the PWT): a shirt so versatile that you can dress it up, down, or over the moon.
It's the perfect go-to piece for your lazy days, and as such, I've chosen three styles of this classic shirt: the T-Shirt, Oxford, and V-Neck, and styled them into three everyday-chic looks.
Want to see how to wear a white shirt and look fabulous? Read on!
How to Wear a White Shirt: The "T-Shirt"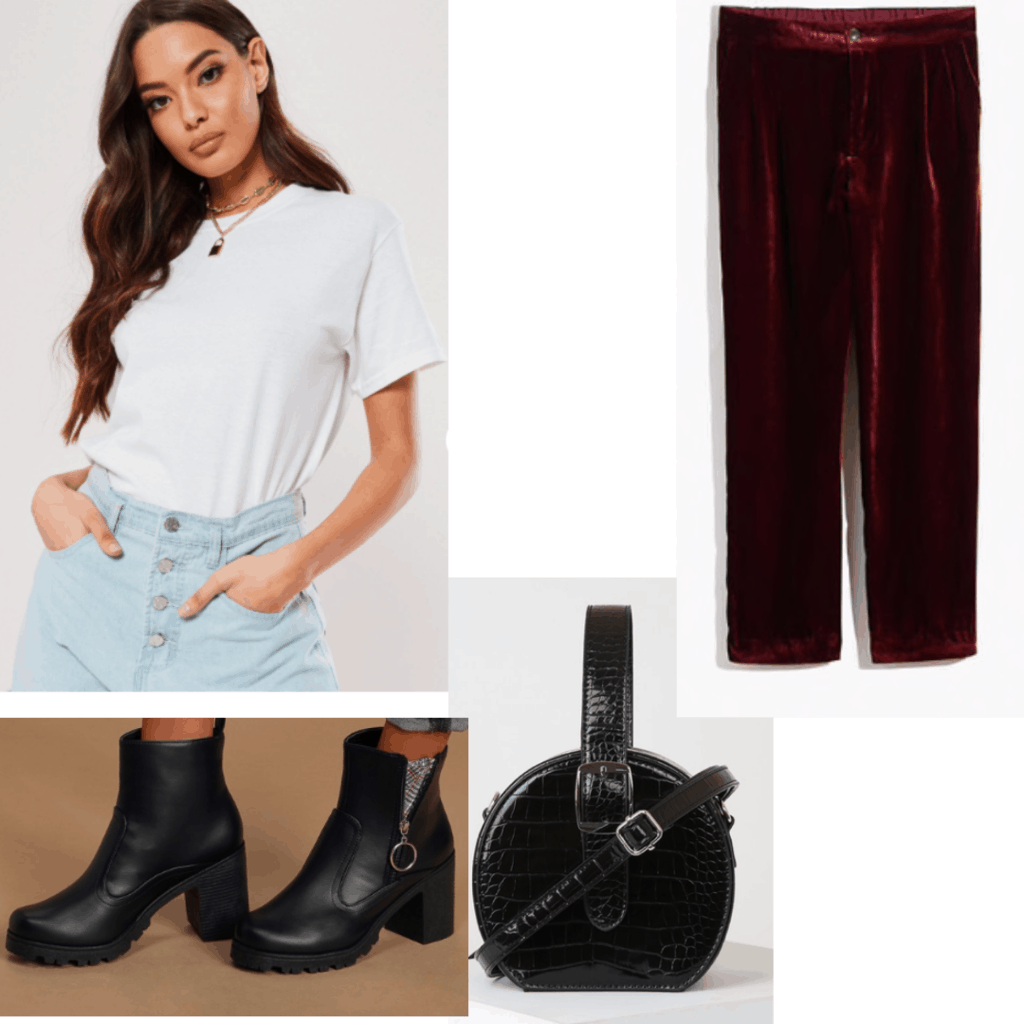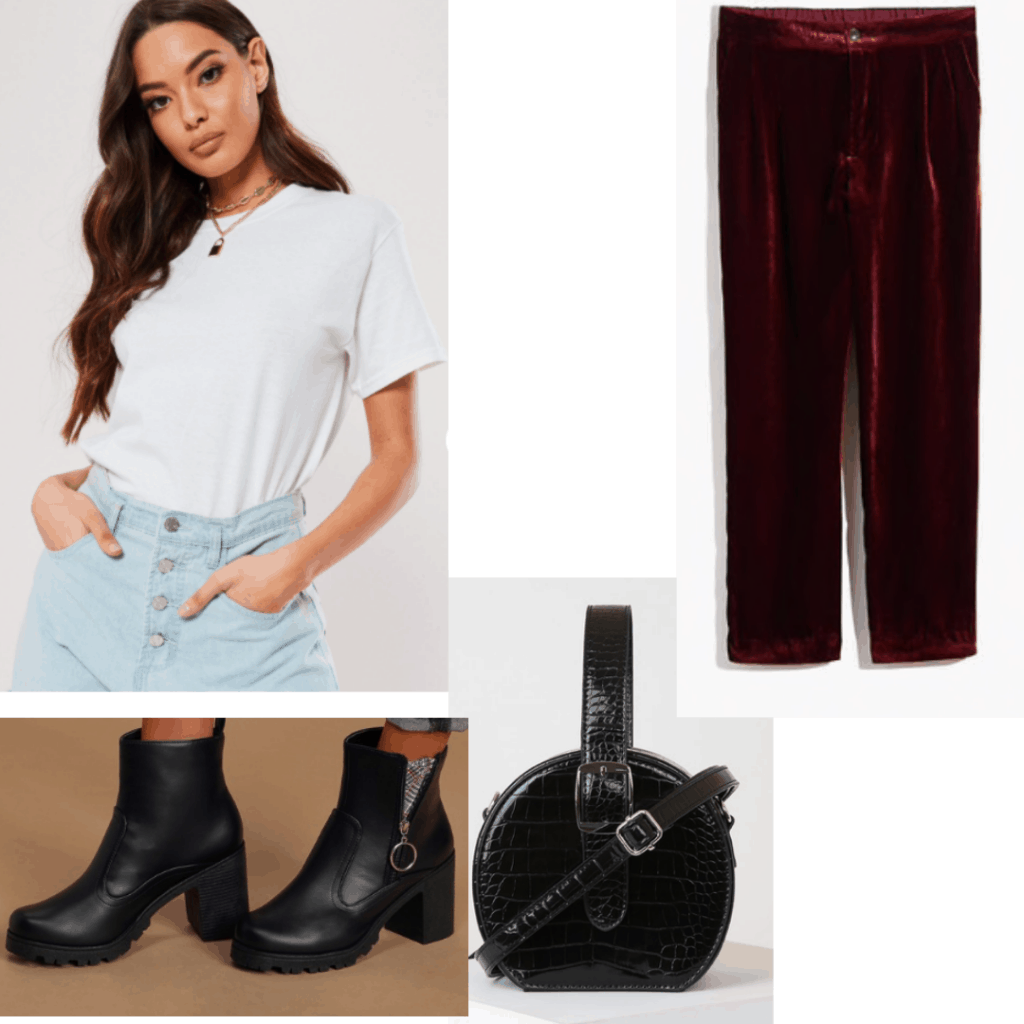 Products: T-Shirt – Missguided, Pants – Madewell, Boots – Lulus, Bag – Lulus
For my first outfit, I'm going to go with old faithful — the plain old basic crew neck t-shirt.
While it's a classic, that doesn't mean this tee shirt is boring. In fact, far from it. Since it is so simple, it gives you a great chance to play with the rest of your wardrobe.
To start off this outfit, I chose a bold colored pair of velvet pants. These pants act as the main visual in your outfit and work great when combined with this simple shirt. Then, to make this look more edgy, I chose these black boots with a detailed round zipper. Finally, I added a round textured bag.
The Collared T-Shirt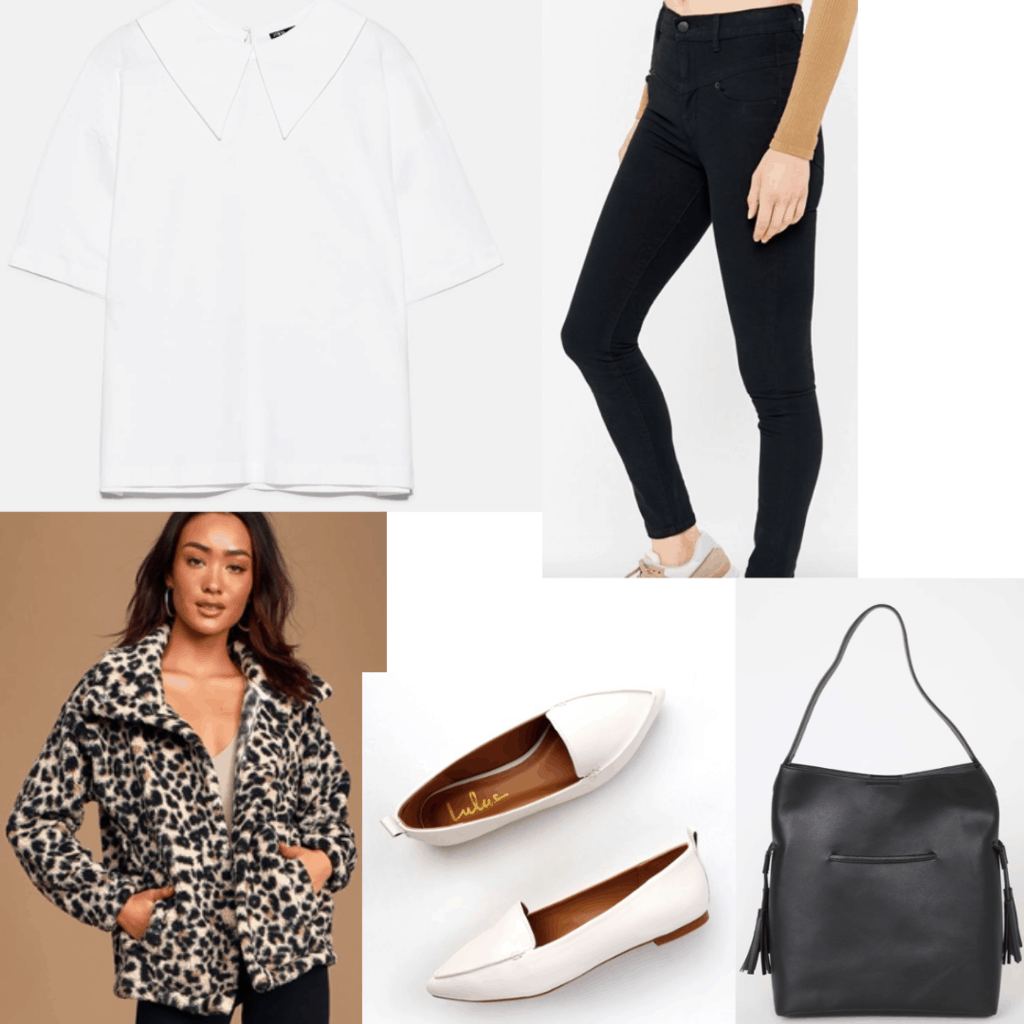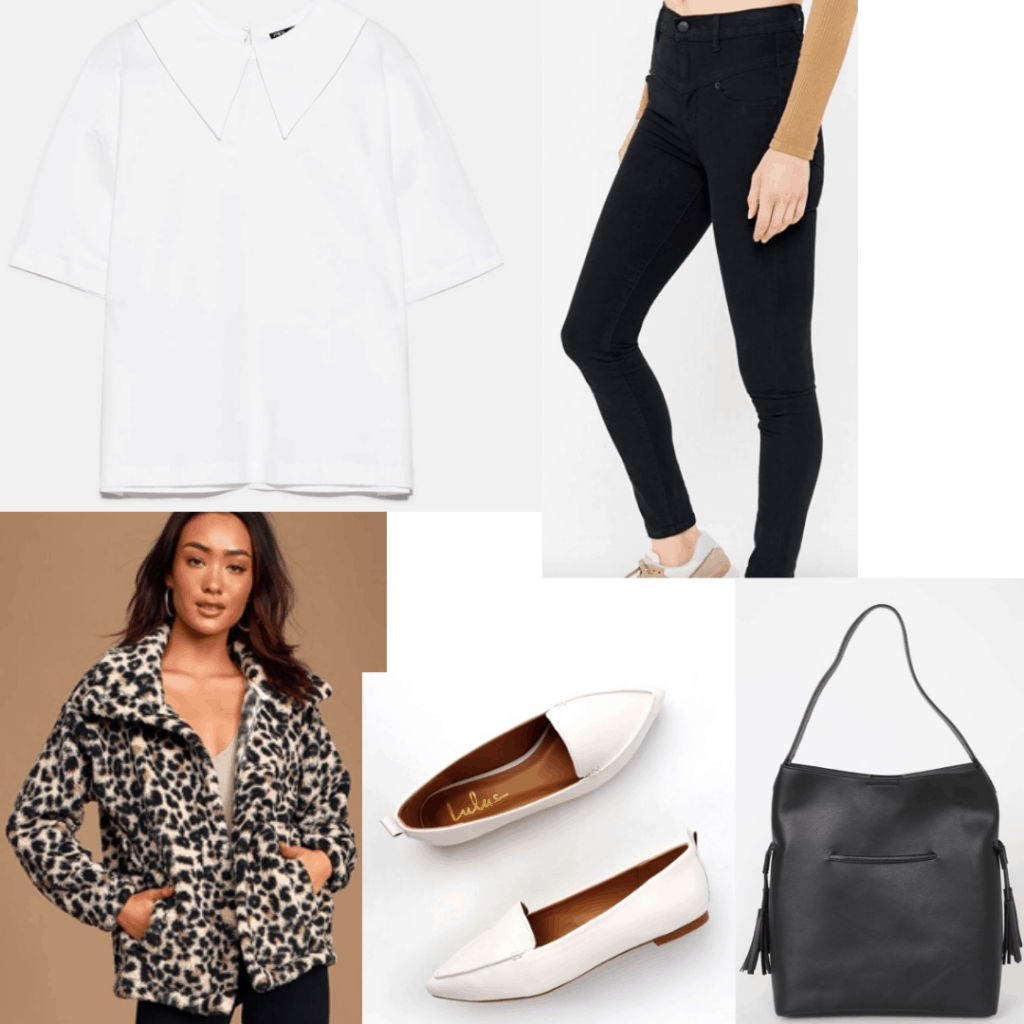 Products: T-Shirt – Zara, Jeans – Urban Outfitters, Jacket – Lulus, Shoes – Lulus, Bag – Lulus
For outfit number two, I chose this collared t-shirt. Not only is this shirt another classic, but it's also an important staple in any girl's wardrobe. This top specifically is perfect for any occasion like a class presentation, job interview, or even an evening out with the girls.
Now I paired this shirt with skinny high waisted black jeans to keep it more casual. This leopard print coat is wonderful for the fall heading into winter weather. It also works nicely with the collar on the shirt, and the print brings together all the colors. Next I chose simple white flats to keep the outfit looking stylish and not overwhelming. Finally, I finished everything off with a cute black tote bag.
The V-Neck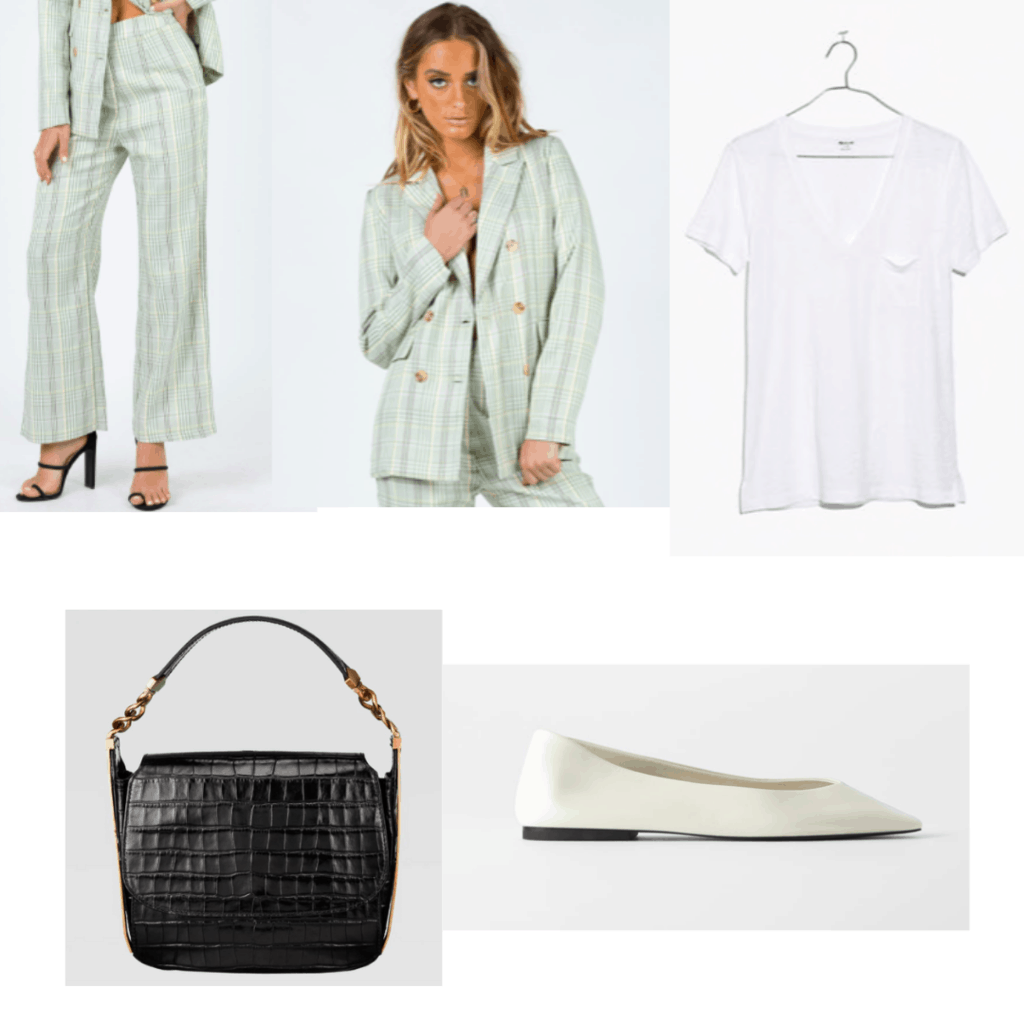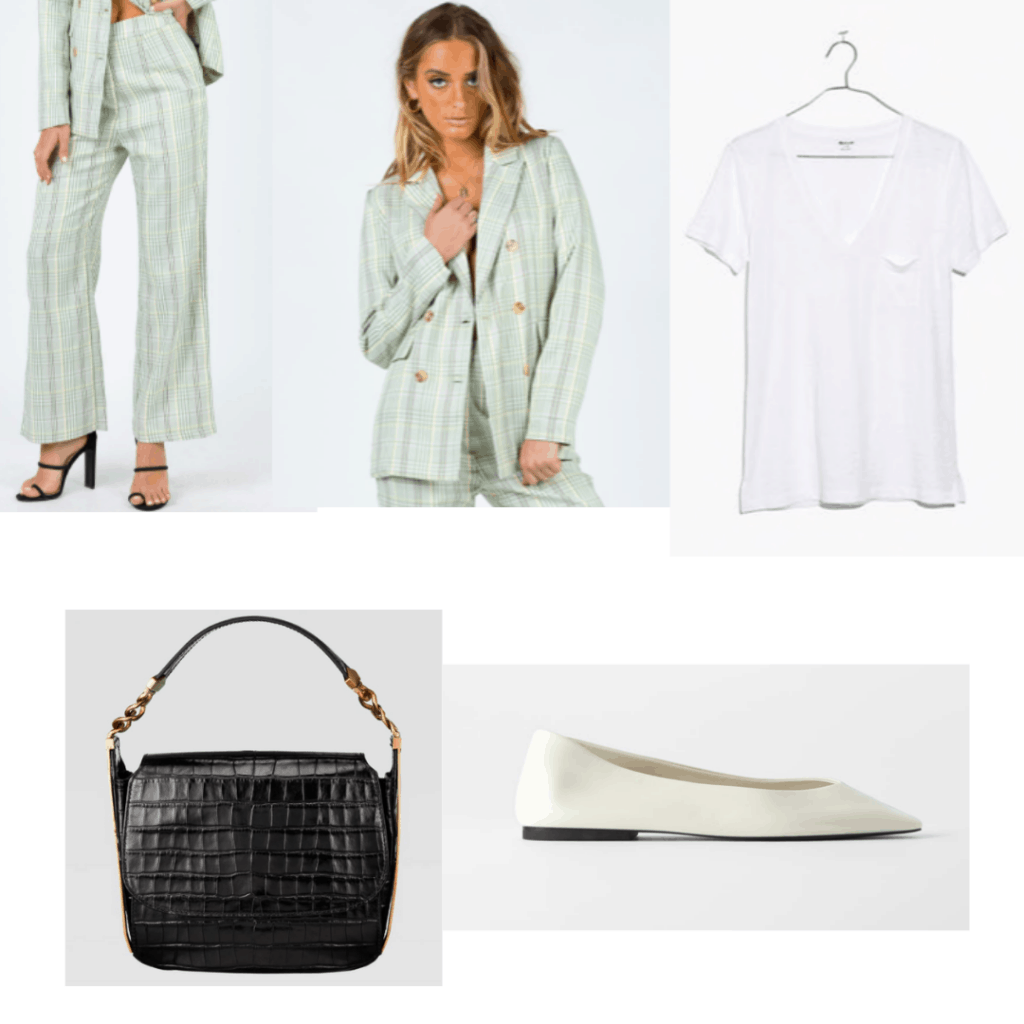 Products: Pants – Princess Polly, Blazer – Princess Polly, T-Shirt – Madewell, Bag – Zara, Shoes – Zara
For my last outfit, I chose a relatively newer classic — the v-neck. Of all the shirts in this article, v-necks are my favorite because they are universally flattering: they show just enough skin and accentuate your neck while drawing attention to your face.
To start off this outfit, I mixed matching pants and a blazer. With blazers and especially pantsuits trending, I thought they would be a perfect pairing for the t-shirt. I love the mint green suit paired with the white T-Shirt; it gives the entire outfit a light feeling. This small black bag gives texture to the look, while these white flats are a fashion girl essential.
Shirt Recommendations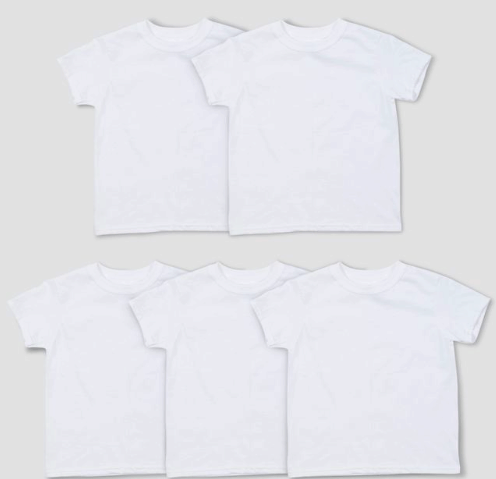 When it comes to white shirts, you can get them at absolutely any price point – from $10 to $100. But after lots of trial and error, I've found that Hanes will forever be my homegirl shirt brand.
Not only are Hanes tees cheap (about $10 dollars), but they also come in packs of 3-6 (depending on the quality of the shirt you choose). They're loose, but not too loose, and just the right size for lounging or going out for a walk in the park.
If you wanna test them out, you can find these shirts for cheap at stores like Target, or just steal them from your boyfriend's closet (always fun!).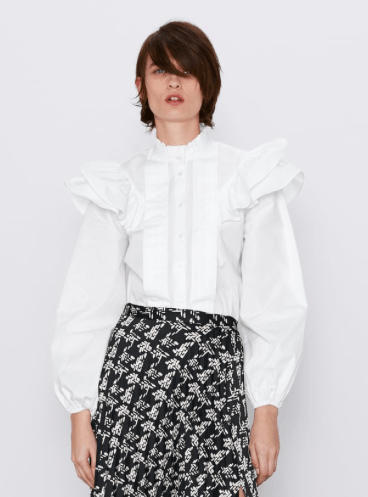 Unfortunately, when it comes to finding the perfect button-up shirt, the search not as simple.
When looking for a button-up, you're going to have to put in more effort and spend a little more money than when looking for a white tee. Try on different styles, and don't give up if one doesn't look right on you! Each button-up is different and will have a different cut, shape, and fit. But there WILL be one that's going to look right on you, and when you find it, all that hard work will have paid off!
For a fun example, the button down from Zara above is super fun to play with because of the ruffles and seams.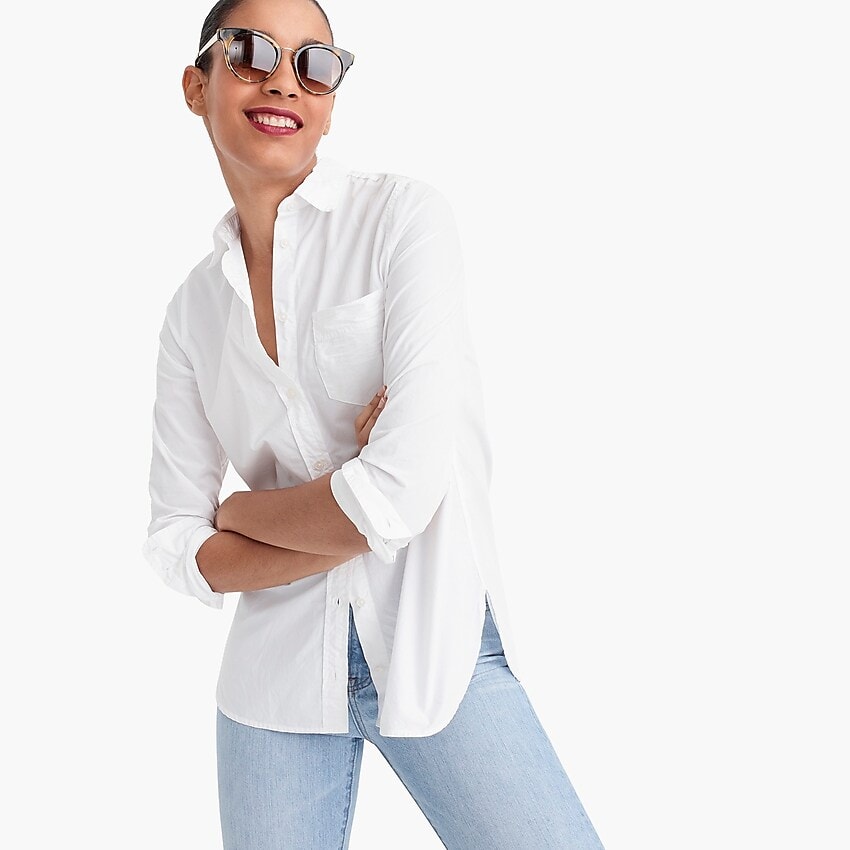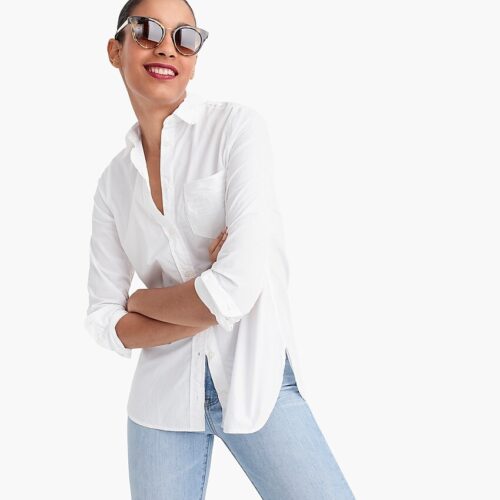 If you want something more classic, the J.Crew boy shirt above is a favorite at a slightly higher price point than Zara.
Accessories
As with all outfits, your look is only as good as the accessories you wear. That said, accessories are especially important when you are wearing a plain white shirt! Your shirt is like a blank canvas; as such you will need to throw paint (or in this case, accessories) into the mix to take your outfit from boring to fun.
Easily Accessorizing a Plain White Shirt
There are many things you can pile on in order to dress up a plain white shirt; here are some key accessories that should be in any girl's wardrobe arsenal.
Scarves – Scarves are ridiculously easy to throw on when you don't have time to think about other accessories. For spring, look out for light scarves and during winter, look out for heavier ones in any color. They add a touch of color to your outfit and can be worn during any season depending on the material.
Rings – Rings are awesome, they add a touch of sophistication without distracting too much from the rest of your outfit. And since there are so many styles, they are a great way to express your individuality. Whether you're trying to show off your sapphire green heart-shaped diamond ring, or your studded skull ring, you can't go wrong with a little added sparkle in your look.
Bracelets – Bracelets, like rings, can add some interest to your outfit without being too showy. They look great piled on or just worn solo- especially with a plain shirt. If you're going to pile them on though, make sure that you don't overdo it with any other jewelry. Balance is key.
Necklaces– Necklaces come in all shapes, sizes, and colors. Because of that, it's important to have a collection of all types because you never know what will go with your outfit. When I wear a plain white tee, I love to rock a statement necklace, making it the focal point of my outfit – it's an instant attention grabber! The blue floral necklace above, as well as the jeweled black one, are both good examples of statement-making necklaces. They're fun and different, which will make your your outfit stand out from the rest.
Colorful or Different Shoes – When you are wearing a plain shirt, it's fun to step out of your comfort zone elsewhere in your look. Instead of wearing some boring old sneakers, why not go for some ruby red flats or statement-making high tops? The basic shirt will balance them out.
Belts – Belts are among those accessories that I love but often forget about. They're great because they not only keep your pants up but can also make your outfit way more interesting and put-together in one swoop.
When it comes down to it, you can rock almost anything with a white tee: just make sure it's unique. You want to stand out and not blend in; that's what makes your outfit cool rather than boring. So wear that cute headband you have been wanting to try on or those red boots that are hard to style; your white shirt is a vehicle to take risks, so go for it!
Thoughts on how to wear a white shirt?
Do you like plain white shirts? What do you wear yours with? Do you have a favorite brand of shirt? What do you think of the outfits I put together? Let me know your thoughts on PWTs; I can't wait to hear them!
Editor's note: This post was originally published in 2010; it was completely updated and revamped in 2019 with new photos and information.