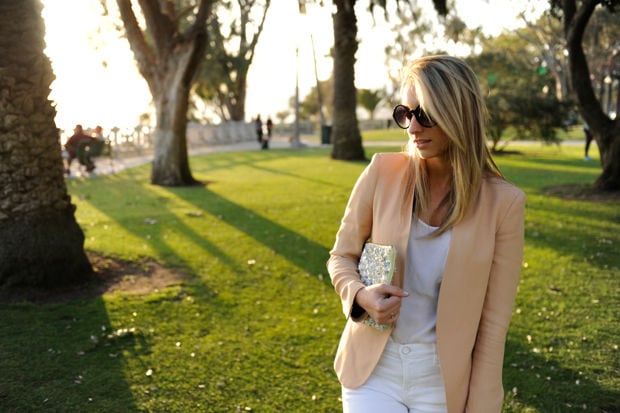 It's summer vacation, and for many of us, this means anything but resting and staying at home. We are too busy traveling, taking summer classes, or interning. If you're doing the latter, it is often difficult to find the right balance between work and play.
The struggle between work and play manages to find its way into our summer wardrobes, too. But have no fear, you can take any work outfit and turn it to one that's perfect for a night out with friends! All you need to do is swap out a few key pieces.
Whether your internship dress code is super-professional or you work somewhere a little more lax, we're got you covered. Here are some looks that can go from the office to wherever the night takes you:
Look 1: Business Professional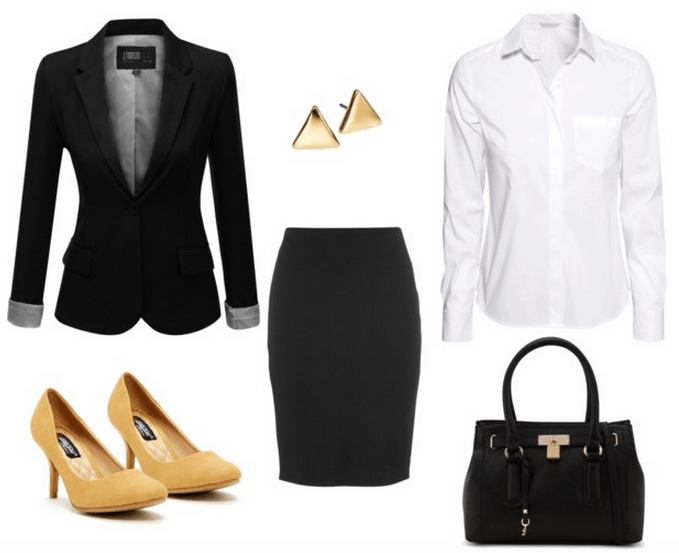 Products: Blazer, Heels, Earrings, Skirt, Bag, Shirt
Do you intern at a law firm or a financial company? Your daily summer morning routine may include slipping into a black pencil skirt. Then you pull your white button-down over your arms before your blazer follows suit. A pair of gold earrings add some pizzazz to your outfit. You then climb into your heels before grabbing your black tote embellished with gold hardware as you dash through the door.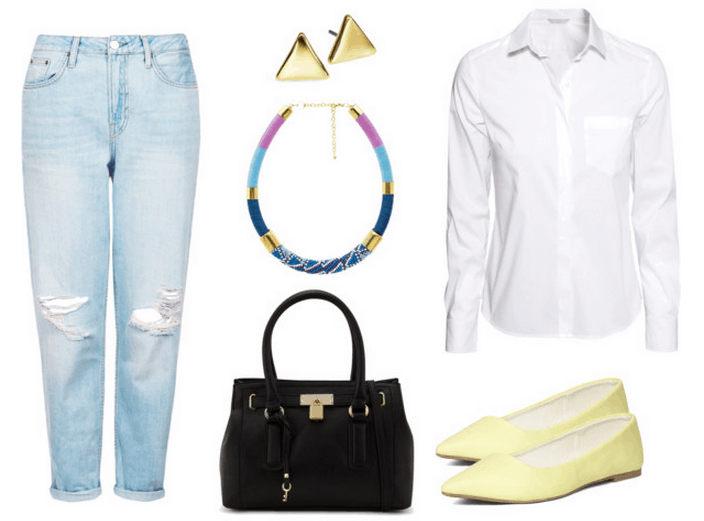 Products: Jeans, Earrings, Necklace, Bag, Shirt, Shoes
For a night out with your friends, you can simply strip off the blazer and pencil skirt, and rock a pair of light-wash boyfriend jeans. Keep your button-down, along with your gold earrings and bag. Kick off those killer heels and slide into some comfortable yellow flats. For an additional burst of color, accessorize with a colorful necklace.
Look 2: Business Casual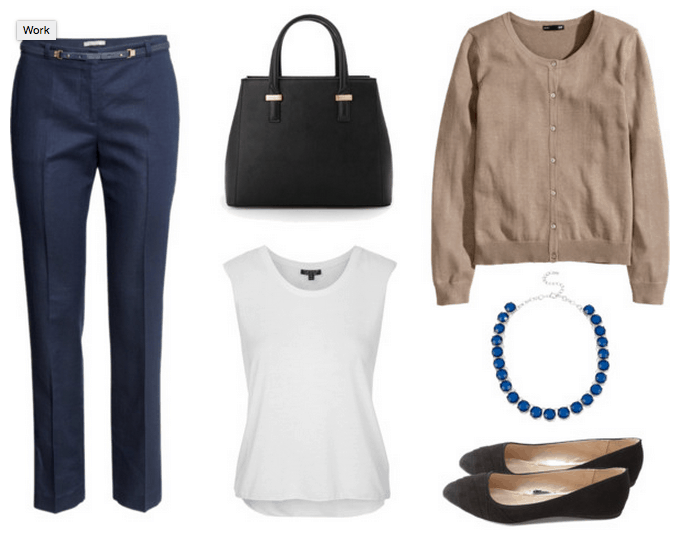 Products: Trousers, Bag, Blouse, Cardigan, Necklace, Flats
You may work for a nonprofit organization or a startup agency. If that's the case, your wardrobe likely contains pieces that are on the casual side, but are no doubt still professional. In the morning, you pair a flowy white blouse with a mauve cardigan. Add polished navy trousers to match your dazzling necklace. Slip into your go-to flats and grab a structured purse, and you're ready to take on the day.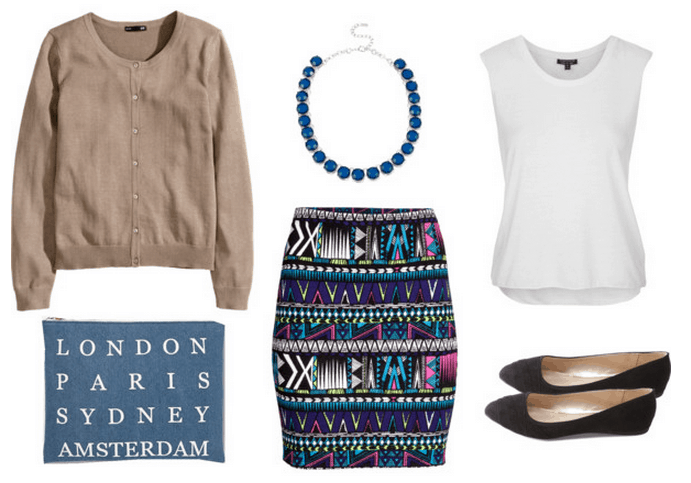 Products: Cardigan, Clutch, Necklace, Skirt, Blouse, Flats
When you get that after work text from your friends, trade your trousers for a colorful patterned skirt. Keep your cardigan for those chilly evenings, along with your necklace, blouse and flats. Carry a unique denim clutch for a cool twist on the typical evening bag.
Your thoughts?
What do you think of these outfits? How do you remix your internship wardrobe for a casual summer day? Let me know in the comments below!