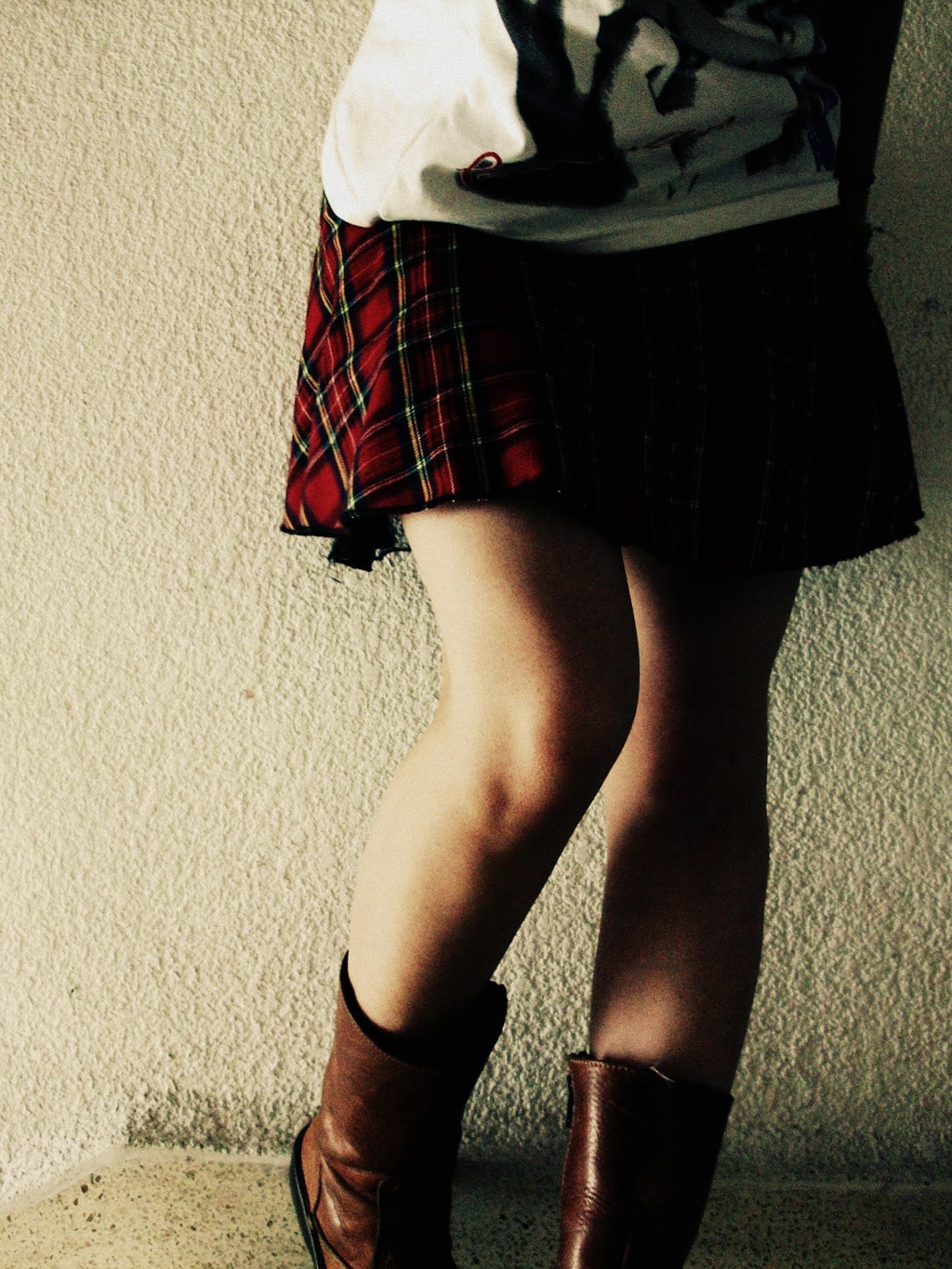 Welcome to the latest edition of Ask CF! Every two weeks, we select a reader fashion question and answer it here on the site. Do you have a specific fashion question for us? Scroll to the bottom of this post to learn how to send it our way!
Ask CF Question
Hi!

I have a few incredibly cute plaid skirts that, try as I might, always make me look like I'm either 13 or am trying to be Britney Spears. I'm talking the plaid, knee-length (or just above), school uniform type. How can I style these so I don't look too immature or too naughty?

Emily Smith
Our Response
Dear Emily,
I understand the struggle of having a cute piece you really want to wear but don't know how to. I had an adorable pair of overalls that I would always psych myself up to wear, only to switch them for plain ol' blue jeans every time. Meep.
More unique types of clothing, like a plaid schoolgirl skirt, can feel too overwhelming for everyday wear. I promise they're not! With some clever styling and a dash of confidence, you can pull off this trend easily. Below, I've included a few ideas for styling a plaid skirt.
Good luck and have fun!
Outfit 1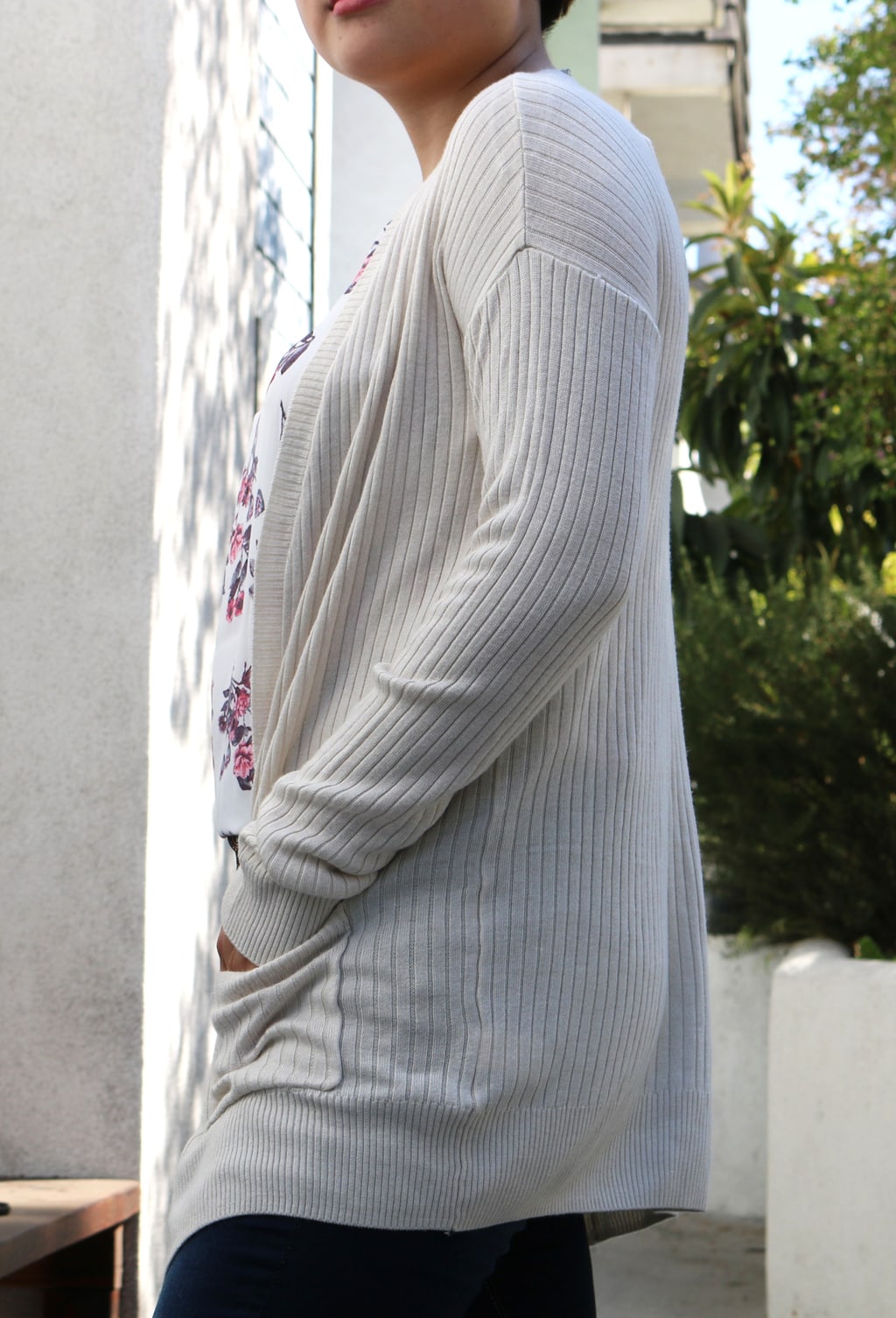 Products: Skirt | Bodysuit | Cardigan | Boots | Socks
This first look is a simple way to wear a plaid skirt for the spring transition weather we're having now. A grey bodysuit will serve as a neutral base for the look, and a black cardigan, worn overtop will keep you cozy on chillier spring days. Socks poking out from the top of duck boots will look adorable and won't struggle with any mud puddles you might encounter on your way to class.
Outfit 2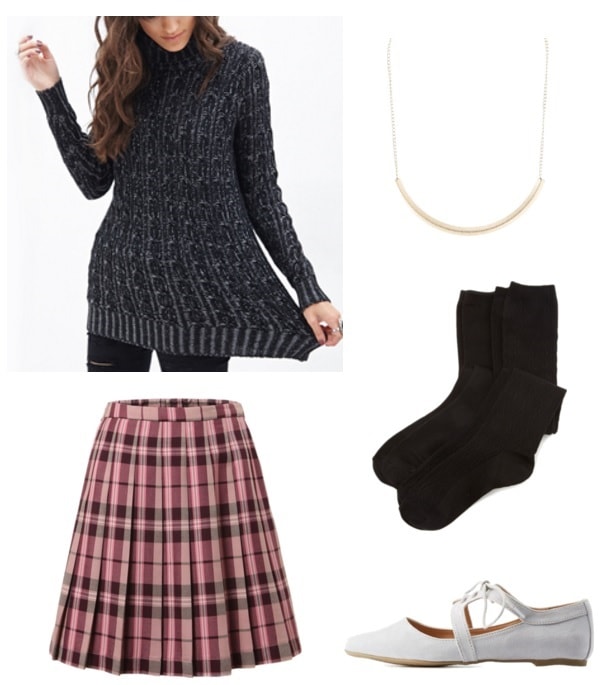 Products: Skirt | Sweater | Necklace | Socks | Shoes
For a more classically feminine take on the skirt, wear it with an oversized sweater with just the bottom of the skirt poking out. Black knee-high or thigh-high socks will play up the schoolgirl vibe a bit, but in a cooler, non-tacky way. White oxfords will stick with the academic vibe without being overwhelming. A simple necklace keeps the look modest and cute.
Outfit 3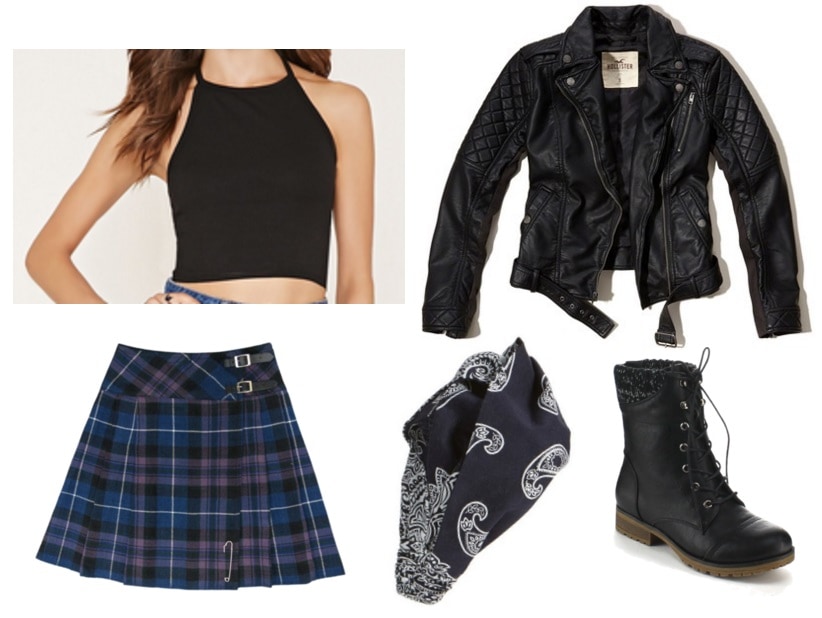 Products: Skirt | Top | Jacket | Headband | Boots
This last outfit is an edgier way to style the skirt. Pick out a simple solid-colored crop top that fits snugly. Invest in a quality faux-leather jacket and layer the top under that. A bandana-print headband will tame flyaways and possibly hide greasy roots (guilty) so it's a great accessory to throw on for a lazy day. Finish with versatile black combat boots and you're ready to go.
Do you have a pressing fashion question? Ask away!
Is there a piece in your closet that you never know how to style? Do you have an important event coming up? Is there a certain trend that is completely lost on you?
If you have a question you want to see answered in this column, just send it on over via email to askcf @ collegefashion.net and one day you might see your question answered right here on the site!
Please note: We get A LOT of email and unfortunately we will not be able to respond to every single question. However, we will read through each question and then decide which ones will be most helpful to the most readers. Thank you for your understanding.
What do you think?
Are you brave enough to wear a plaid skirt? Do you have an adorable piece that you just don't know how to wear? Let us know in the comments below!