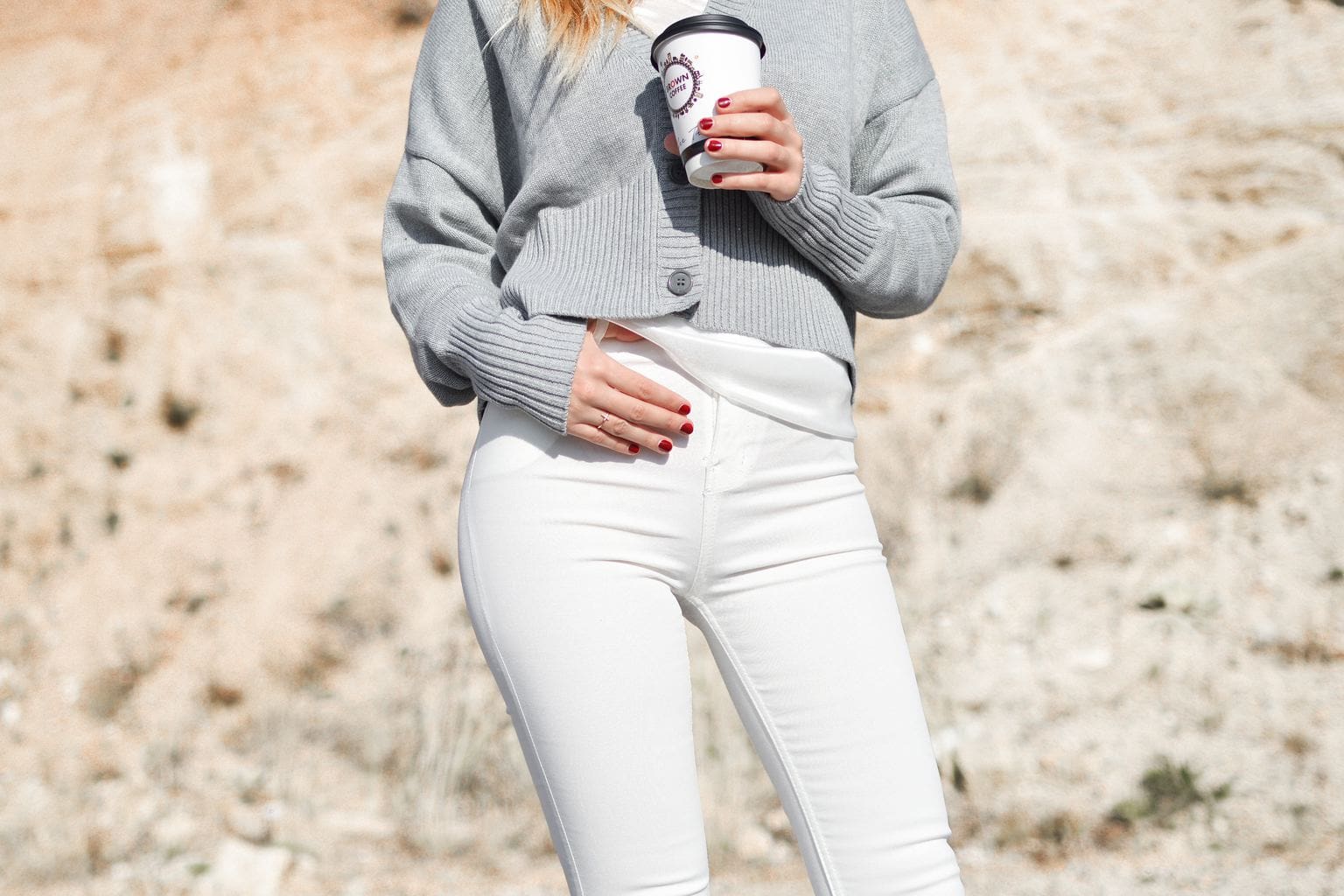 Happy Saturday! I'm back with some more fashion education and I know what you're thinking, "Just what I need… another lesson". I swear this advice is practical and can be used today!
So why did I write an article about spotting quality in clothing? If you missed last week's post, Why Quality Clothing Matters More than You Think, I suggest you give it a read. Not only will it prepare you for this article, but you will also walk away with a new perspective on shopping and personal style.
Read that article? Ready now? Okay, let's get to those tips for finding quality when you shop for clothing!
1. Do Your Research
How are you to recognize quality clothing if you've never tried on any good examples? If that's the case for you, try conducting an experiment.
Go to one of those ultra-high-end clothing retailers that you've been intimated by (I promise, they aren't that scary and everyone will be nice!) and try on a collection of blouses, dresses, jeans and more.
Next, take note on how these items fit, feel, and look. Although you probably can't spend $500 on a dress or $280 on jeans, you now have a quality benchmark to compare other pieces to!
2. Perform a Feeling Test
You've done your research and now you're ready to shop! When you come across clothing you like, first and foremost, touch the material of the garment. Does the fabric feel rough, brittle and thin, or does it feel soft, smooth, and durable? If a garment doesn't feel like it's of substantial quality, it's best to move along and not waste any more time on it.
3. Patterns Should Match at the Seams
My biggest pet peeve with a garment is when the pattern doesn't match up at the seams. Although a designer might mismatch these on purpose, it's typically a sign of a poorly constructed item.
4. Focus on the Fabric
In most cases, stick to natural fabrics such as cotton, wool, linen, and silk. Man-made fabrics such as Rayon and Acrylic age poorly, pill after a few washes, and look cheaply made. Polyester gets a bad rap, but when it's combined with cotton, it creates a breathable, wrinkle-resistant material.
For a deep dive on textiles, you can read our Shopper's Guide to Fabrics series. There, we go into depth about natural vs synthetic fibers and how they affect the clothing you wear!
5. Look at the Details
Some manufacturers don't expect their customers to pay attention to the details of their products, allowing them to cut corners on quality.
A low-quality garment will have plastic or hollow buttons that aren't properly sewn on or it will have fraying around the button holes.
On the other hand, if the buttons seem very thick and sturdy and the button-holes on the shirt or blazer are clean and tight, chance are you're holding a quality piece of clothing.
Other details that are telltale signs for a cheaply-made item include unfinished seams, shiny plastic or painted brass hardware, and poorly sewn embellishments.
6. Good Fit & Cut
We have curves … we have boobs, hips, butts, and waists… and clothing should be made to accommodate those features. Since everyone is built differently, there is no exact science to proper fit, but if you want to learn more, you can read Lisa's post, How Clothes Should Fit 101: Jeans, Blazers, and Button-Downs.
The jist? Look for something that is relatively well cut to your figure. Yes, you can get things tailored as needed, but it's better to have it as close as you can to begin with.
7. Conduct a Movement Test
Next time you find yourself in a dressing room, rather than just checking to see if an item fits, try testing your range of motion in the clothes you're trying on.
While trying on pants, really put them through the wringer. Try sitting down, bending over, squatting while reaching for something, kneeling down and even sitting criss-cross. If your pants remain in the right place while not exposing your booty or given you a wedgie, chances are you have found yourself a winning pair.
While trying on tops and dresses, try stretching and reaching, and check if they ride up too high, gape between the buttons, or fail to sit properly on your body.
While trying on skirts and dresses, try bending over at the waist, then check that the back doesn't hike up too much displaying more than you're comfortable showing off. Once you stand back up, the garment should fall back into the right place.
8. Check the After-Effects of Wear
After testing a garment's range of motion, take off the item and examine it. Did the garment retain its shape or were there any signs of wear in the fabric? Look for any signs of pulling at the seams. The garment should look the same as before you tried it on.
9. Clothes That are Future-Proof
Although this can be rare nowadays, high-quality clothing will have extra buttons attached to the tags, or large hem allowances. Little details like these show that the garments are built for the long haul. They're prepared to be mended or for tailoring.
What Do You Think?
Now that you have the basics of what to look for in quality clothing, try applying these tips at your favorite stores! Let us know if they worked for you or comment below if you feel we missed something!