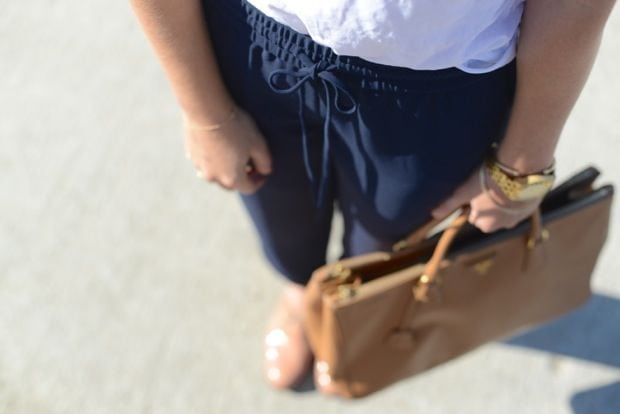 We all have those lazy days when we just want to be comfortable for a long day of classes. But as CF girls, we also want to look fashion-forward.
I'm here to tell you that you can still be cozy and step onto campus in style. Simply dress up your favorite sweatpants (AKA sweats, joggers) with some layers, perfect for the fall semester! Whether you add a leather jacket or accessorize with bangles, you can make those comfy sweatpants look on-trend… promise.
Here are three ways you can dress up your sweats this semester:
Look A: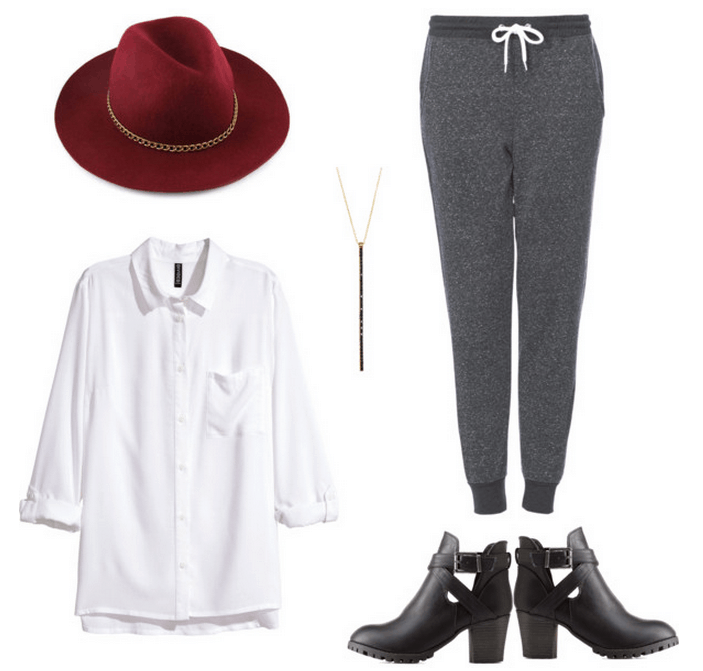 Products: Hat, Shirt, Necklace, Pants, Boots
Start by rolling up the sleeves of a classic white button-down shirt and slipping on some skinny leg sweats. Hide messy hair with a red wool fedora, then accessorize with a gold-plated chain necklace. Complete the look with chunky ankle boots that have cool cut-outs and buckles.
Look B: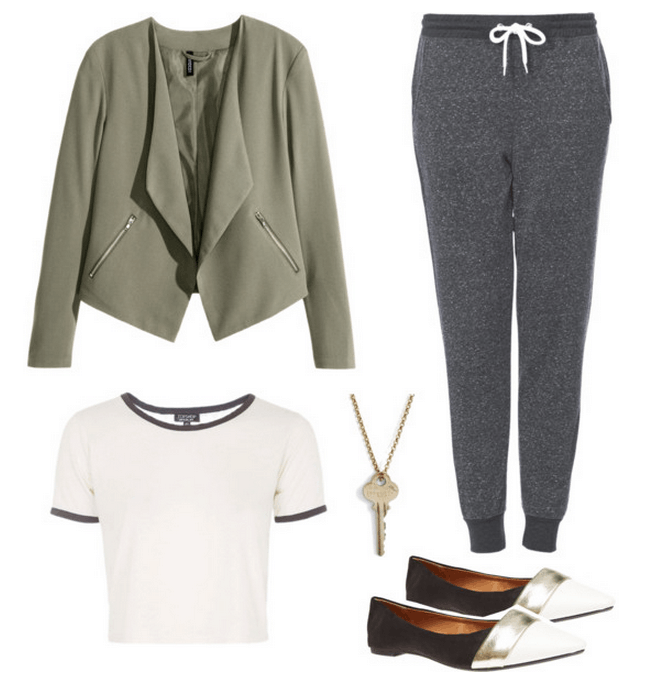 Products: Jacket, Top, Necklace, Pants, Flats
For this look, layer a white crop top with contrasting trim under a sage moto jacket. Grab your sporty, tailored joggers and pull the drawcord tight. Place an antique gold key pendant necklace etched with the word "strength" around your neck. (Hello, midterm week inspiration!) Finally, slip on some color-blocked, pointed flats with metallic details for extra interest.
Look C: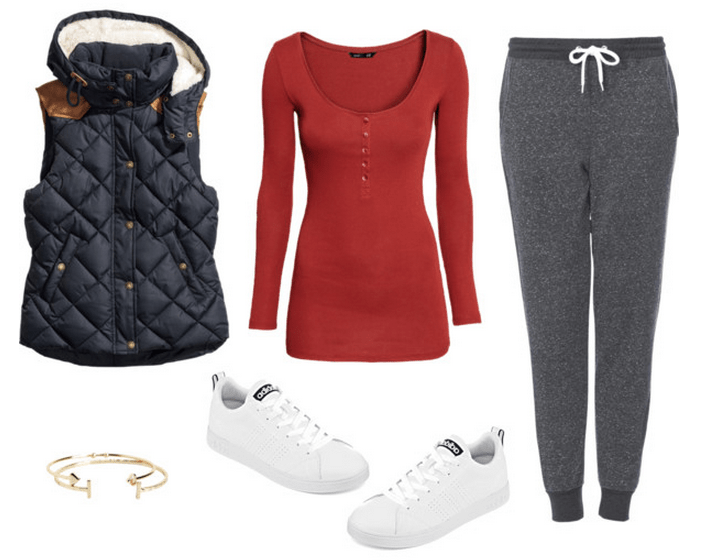 Products: Vest, Top, Pants, Bracelet, Sneakers
Embrace an autumn color palette by pairing a burnt orange long-sleeve top with your gray joggers. Next, add a navy quilted vest that features imitation suede details. Give a shimmering effect to your look with polished gold-tone cuff bracelets. Complete the outfit with Adidas sneakers that are comfy enough to keep up with your busy day.
How do you wear your sweats?
How do you dress up on your lazy days? Would you wear any of these outfits? Which one is your favorite? Let us know in the comments below.