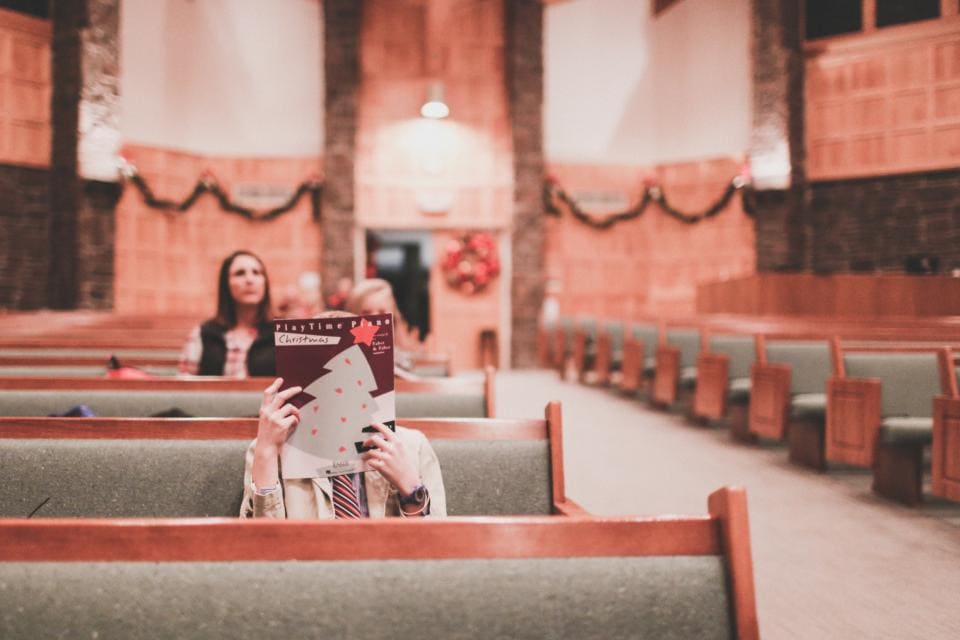 When you're at a church, it is presumed and recommended to be dressed up. You're there to pray and to get closer to God. So with that being said, you wouldn't wear what you normally wear to a club to a church.
At a church, you're expected to look nice or at least presentable. You don't make a good impression if you look like you just rolled out of bed or if you're showing too much skin. In order to make the best impression, follow these guidelines to make sure you're dressed appropriately for church.
Option 1: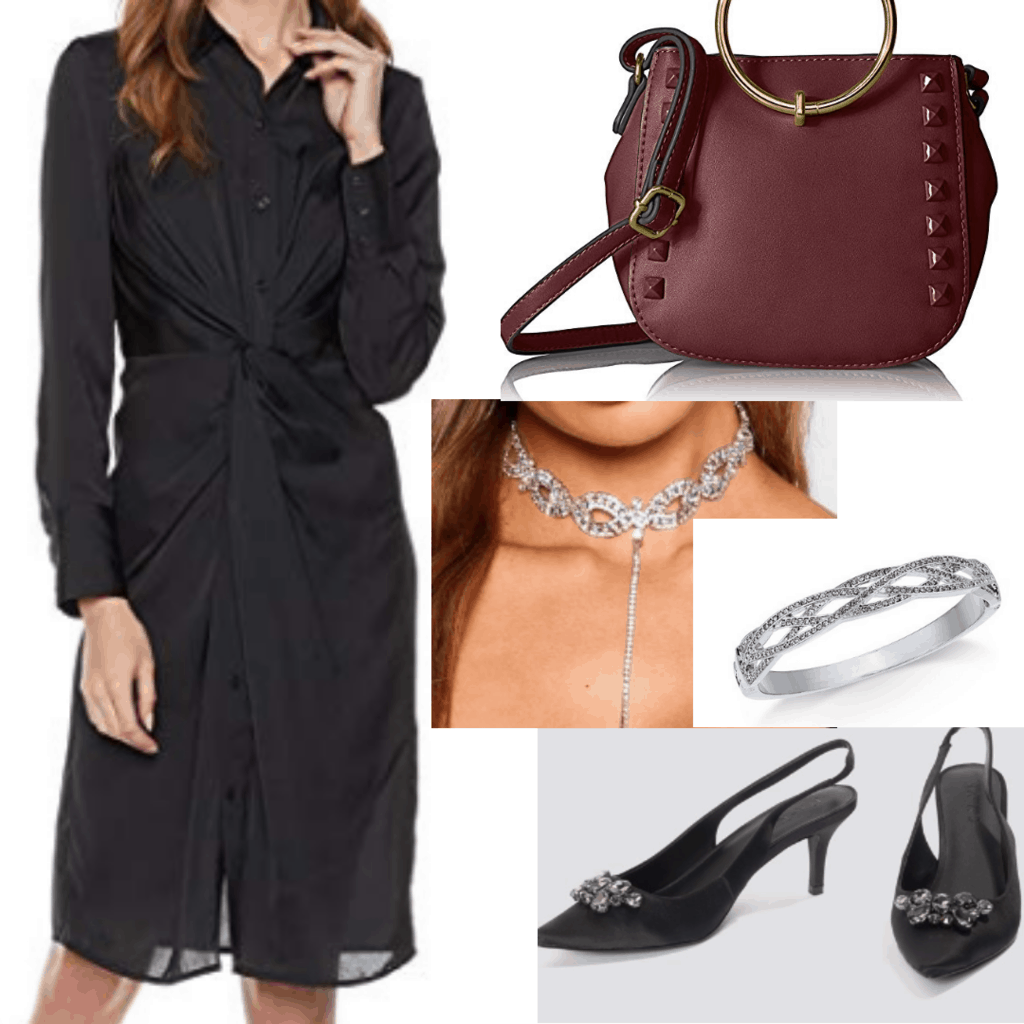 Products: Dress – Amazon, Heels – NA-KD, Statement Necklace – Boohoo, Bracelet – Macy's, Purse – Amazon.
It is absolutely fine to wear a dress to church. In fact, a lot of women do so. However, dressing for church is similar to dressing for an office or conservative company. If you want to wear a dress, it's important that it is not revealing. It doesn't have to be knee-length, but it also shouldn't be too short.
In the outfit above, this is an acceptable dress, as it isn't too short nor is it too tight. Along with a dress, wearing heels is perfectly fine. However, since you'll be doing a lot of standing and mingling with people, it's important to wear comfortable shoes. Kitten heels or heels that are two inches are ideal; just don't wear something you can't walk in!
With this outfit, you can also wear jewelry. Try a statement necklace and/or a bracelet. It's also okay to bring a purse to complete the outfit.
Option 2: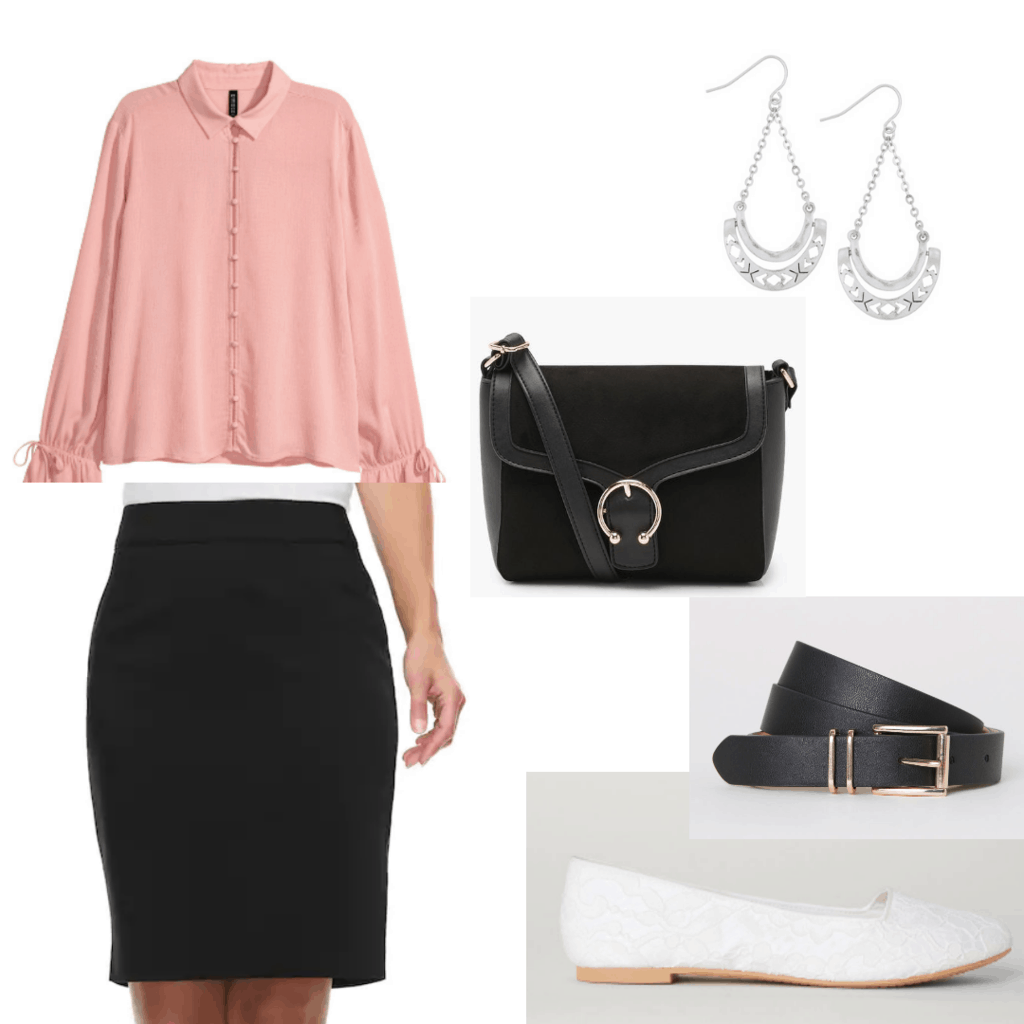 Products: Skirt – Kohl's, Top – H&M, Flats – H&M, Earrings – Nordstrom Rack, Belt – H&M, Purse – Boohoo.
This is for anyone who likes to wear skirts. Just like with dresses, it's important to wear skirts that aren't too short or tight. With its conservative length and looser fit, this skirt is a great option. (It's also fine to wear skirts that are colorful, if that's your preference.)
Pair your skirt with a nice top, and remember to tuck it in. A regular collar shirt or a button-up blouse is always a safe bet, but you can also wear a t-shirt as long as you look clean and presentable. With this outfit, we're leaning more towards a blouse.
We also chose a pair of cute flats, then accessorized with dangly earrings, a belt, and a structured purse to keep all of your belongings.
Option 3: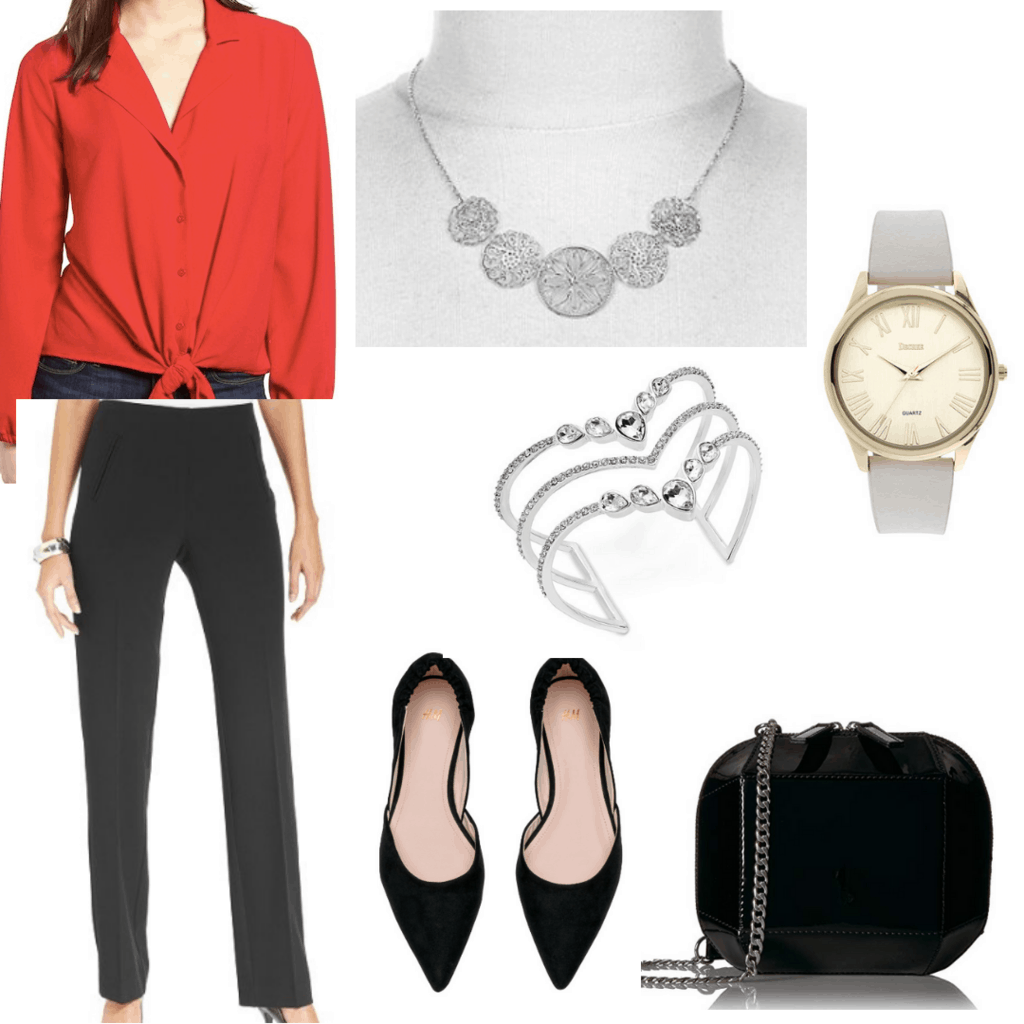 Products: Dress Pants – Macy's, Top – Nordstrom Rack, Watch – JCPenney, Necklace – JCPenney, Bracelet – Macy's, Purse – Amazon, Flats – H&M.
For those of you who don't like wearing skirts or dresses, you can definitely wear pants! There is no rule saying you can't wear jeans or leggings, but if you are attending church for the first time, it's nice to opt for something a bit more formal.
Start off by wearing dress pants, because you want to look presentable and make a good first impression. Pair yours with a cute button-up top and chic yet comfy flats. You can complete this outfit with a cute watch, necklace, bracelet, and purse.
What do you wear to church?
Dressing for church is similar to dressing up for an office job, but you have more options. There aren't any "rules" to church, but it's expected that you look nice and presentable. Hopefully, these three examples help you with preparing an outfit for church.
Do you guys go to church? What do you typically wear? Leave a comment down below to let us know!