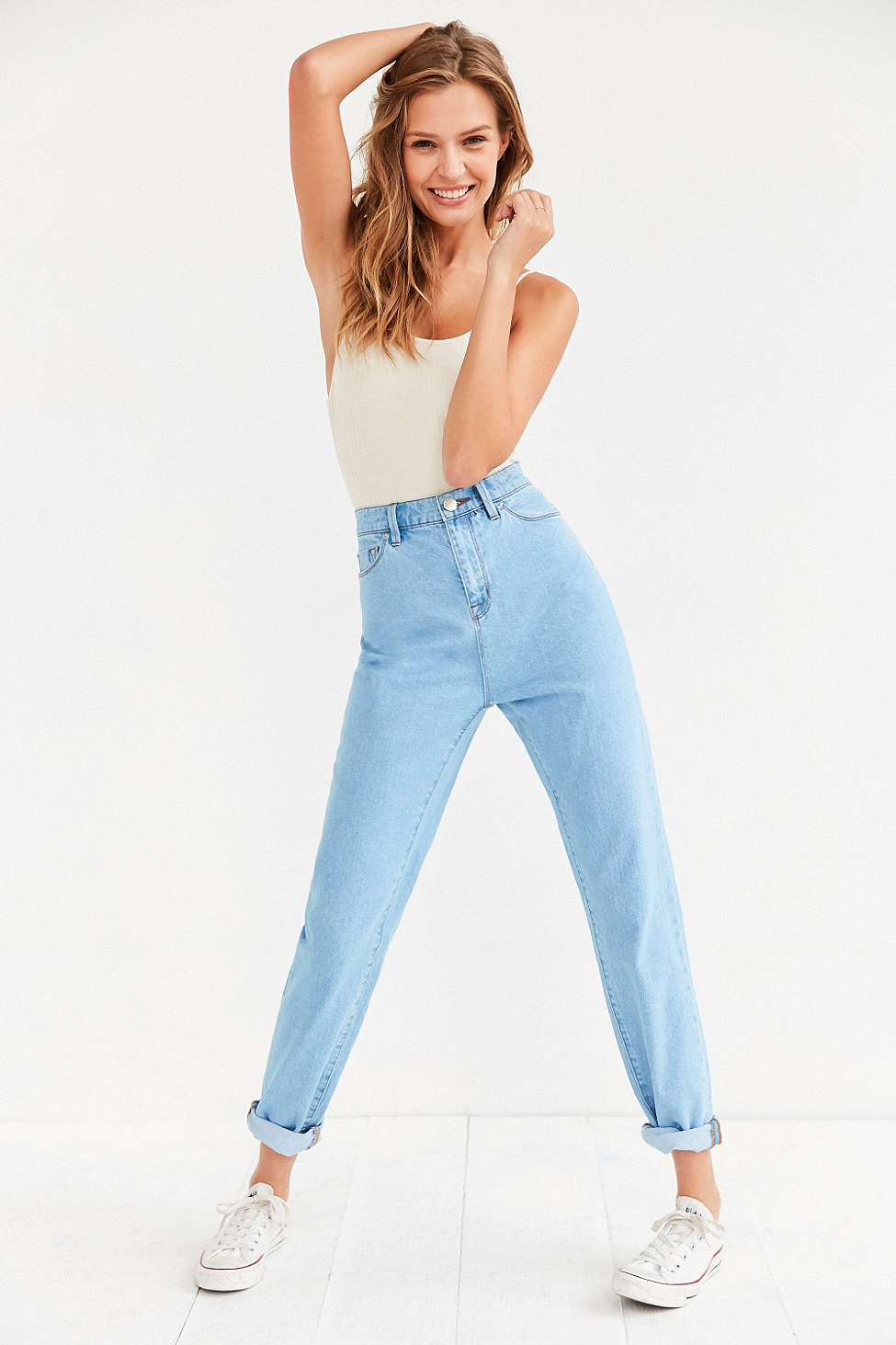 Ok, so I know we all love a good pair of jeans and probably already know billions of ways to wear them. That being said, I still think they are totally worthy of more examination. Today, I wanted to delve a little bit into the history of the jean.
So without further ado, scroll below to learn more about this classic fabric, and see two outfit ideas, plus some buying tips for your and my favorite piece.
A Brief History of Jeans
The first iteration of jeans wasn't even denim at all. Mother Earth News said Levi Strauss started the style in a canvas fabric. Workmen and miners loved them and soon Strauss switched to the blue-dyed denim we know today. Strauss then added added rivets to his design in places where the jeans would strain to help strengthen them. Later, Strauss branded and incorporated his jeans and removed some of the rivets for daily fashion comfort.
Around that same time, Henry David Lee (of Lee Jeans) was adding embellishments like a zipper fly to Strauss' famous design.
Racked suggests that jeans really caught on with the rise of 1950s rebels like James Dean who would wear them in their movies and immediately make them cool. Male teens immediately picked up the look.
In the '60s, women like Marilyn Monroe picked up the look and inspired other young women to do the same, wearing form-fitting styles in a modern way.
In the '50s and '60s, what we now know as baggy dad jeans were the ultimate rebellious look. In the '70s, jeans got wider: flares and bell-bottoms were the coolest style. In the '80s the mom jean (the classic high waisted, wide in the thigh, tight at the bottom jean) was in. The '90s added lighter washes and rips to those '80s styles. The 2000s brought us low-waists, patchwork, and heavily faded thighs.
Today we incorporate all these trends: skinnies AND bell-bottoms rock the streets. Jeans are still the perfect casual classic that worked for the rebellious stars of the past.
2 Ways to Wear Summer's Trendiest Jeans
Below I styled two different pairs of jeans in two really different looks to showcase jeans' versatility.
Ease In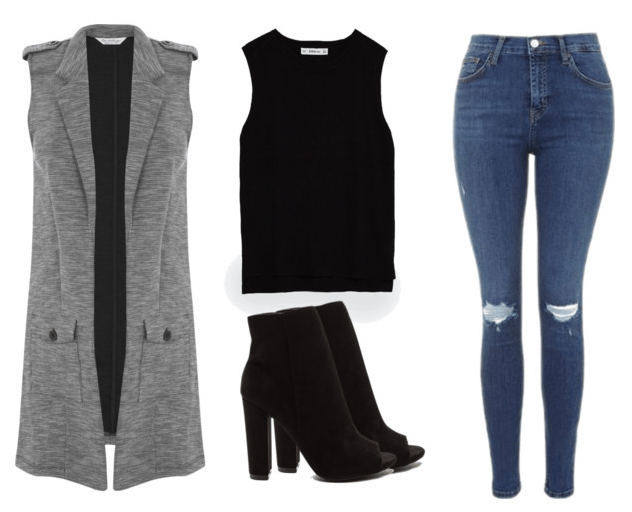 Products: Duster, Tee, Jeans, Boots
Ease in with your basic pair of mid-wash skinny jeans (that might have natural knee-rips rather than manufactured ones) and pair them with a black sleeveless t-shirt. Elevate the look with a heathered duster vest and black peep-toe booties for a new take on an old favorite.
Go For It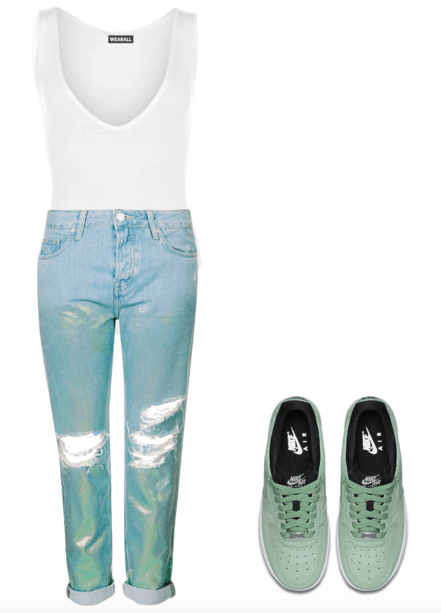 Products: Bodysuit, Jeans, Sneakers
Really go for it by trying jeans in a fashion-forward (but definitely somewhat old-school) silhouette, the mom jean, with a new addition, holographic foil. These jeans are classic enough to pair with anything but just cool enough to turn heads when paired with Nike sneakers and a white bodysuit.
3 Tips for Buying Jeans
If you want to go for higher end or designer jeans, try Nordstrom Rack and other high-end outlet stores. Because jeans are so classic, you can find last season's jeans for over half off and still look totally on trend. Unlike looking through early 2000s graphic tees when all you want to find is an off-the-shoulder top, you can totally find the high quality and relevant pair you are looking for at a discount.
Consider ethical fashion sellers. A big trend in the fashion world, but the denim sector especially, is creating pieces with environmental and ethical labor practices. If you can't afford to splurge on these ethical jeans, however, Refinery29 suggests at least paying over $20 for new, non-thrifted jeans. A price any lower, they suggest, might signal unethical practices.
Try new styles. It's so easy to constantly throw on the same styles, washes, and brands of denim, but stepping out of your comfort zone (and maybe even throwing on a pair of culottes) can lead to the best looks.
What do you think?
How do you wear jeans? Do you have any particular styles, washes, or cuts that you like best? How do you mix up your jeans outfits to make them feel new again? Any other trends you'd like to see covered? Leave a comment and let us know!