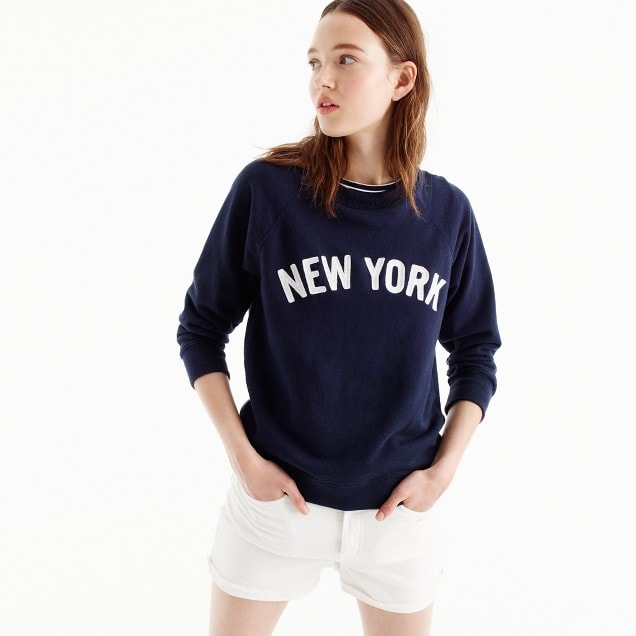 A couple of years ago, graphic sweatshirts were all the rage to such an extent that it seemed like every fashion blogger was wearing one as part of her "uniform," which also consisted of a brightly-colored blazer, boyfriend jeans, heels, sunglasses, and chunky statement jewelry from J.Crew and the like.
And, while I am still a fan of that look (it's so cheerful and easy to put together!), it seems that lately, the graphic sweatshirt trend has been picking up steam in a more subtle way that will definitely continue into Fall 2017.
So, with that in mind, I've decided to show you how you can style a simple yet super-cool graphic sweatshirt for now and for later on in the year when temperatures start to drop.
Wear It Now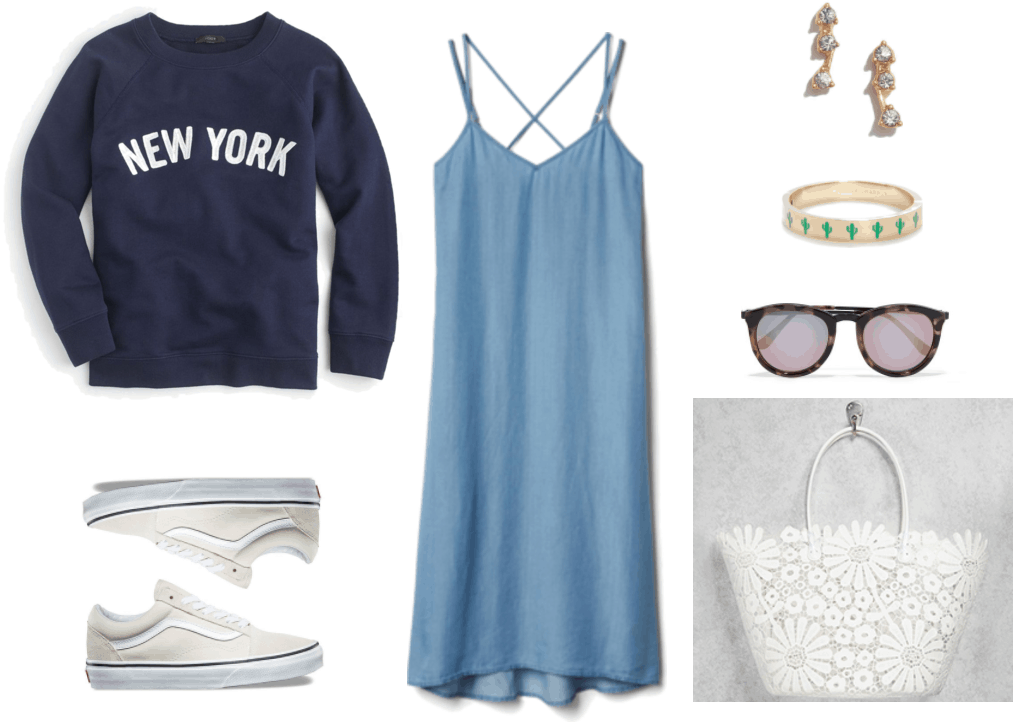 Products: Sweatshirt – J.Crew, Sneakers – Vans, Slip Dress – Gap, Earrings – Madewell, Bangle – Macy's, Sunglasses – NET-A-PORTER, Tote – Forever 21
This relaxed look is a mash-up of many different aesthetics, from the 90s to athleisure. To recreate it for yourself, layer the graphic sweatshirt over a feminine strappy chambray slip dress for an understated feel.
Next, put on a classic pair of Vans to up the contrast between the feminine and masculine elements of the ensemble.
A quirky cactus bangle and climber studs add some personality, while a pair of round sunglasses and a floral crochet bag add a touch of sophistication to an otherwise casual look.
Wear It Later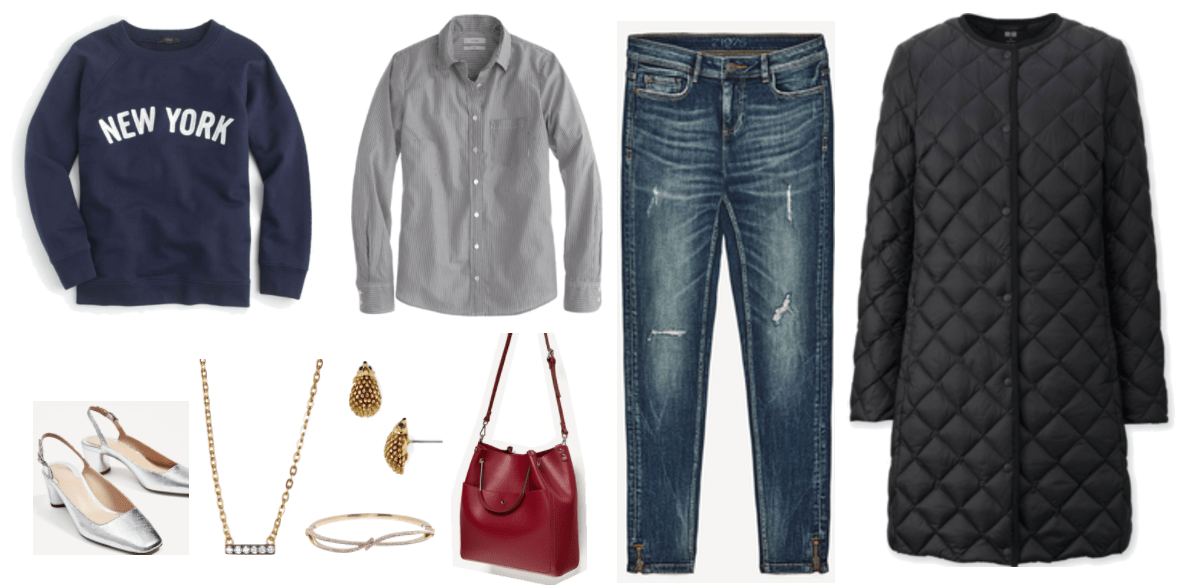 Products: Sweatshirt – J.Crew, Shirt – J.Crew, Shoes – Zara, Necklace – Nordstrom Rack, Earrings – Bloomingdale's, Bangle – Nordstrom Rack, Bag – Zara, Jeans – Zara, Coat – Uniqlo
For the "Later" look, I decided to take things in a preppier direction by layering the sweatshirt over a classic striped button-up shirt.
Keep things simple by pairing the combination with some ripped skinny jeans (I love the ankle zippers on these ones!), and, if it's really cold out, a practical yet stylish quilted coat.
I really love these silver slingback shoes, as they add a twist to this elegant ensemble; same goes for this interesting bangle, and adorable porcupine earrings. Add a dainty bar necklace for a touch of sparkle, and a dark red bag for a subtle pop of color.
What Do You Think?
How would you style a graphic sweatshirt for Summer? How about for Fall? Do you like to mix different trends?
Let me know in the comments!