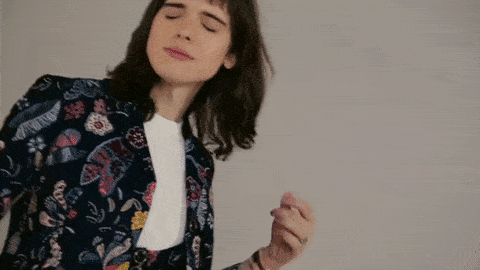 Like, I think, most of us, I have a complicated relationship with New Year's resolutions. Last year, I resolved to be healthier, with the goal of losing weight and exercising more, but I found I needed to take control of a different aspect of my health instead. Part of this, of course, was circumstantial, but I think part of why I didn't meet my goal was because, despite my best intentions and specific goal-setting, my goal was still too large for me to manage. And that's okay!
But this year, I'm changing my tack – I'm setting a few small, very specific goals that all sort of fall under the same umbrella of my major goal – to be a better, more organized, more adult-y version of myself.
One of those goals is fashion related, which got me thinking about the little things we can do to polish our style and become more conscious consumers of fashion. So, if you're still in the market for small, manageable resolutions for 2017 that will make you a more fashionable, informed, adult-ier you, look no further!
Nail Down Your Style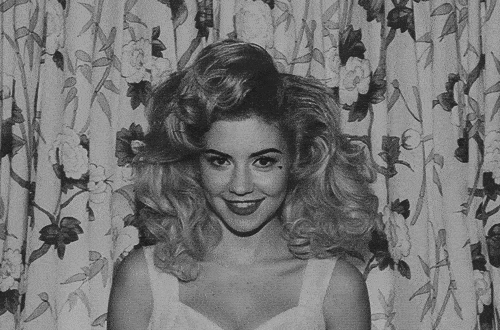 For a long time, I had the hardest time articulating what my style was – I just bought whatever I liked without thinking about how I would wear it or what pieces in my wardrobe I would wear it with. I realized that I ended up with a bunch of odds and ends I never wore because I had nothing to wear them with, and wore the things I loved over and over again until they were holey and threadbare.
So, when I was building my work wardrobe, I wrote down the things that I had and the things that I wanted or needed, and wrote three descriptors that encapsulated the type of wardrobe I wanted for work. Then, when I went shopping, I only bought things that fell into those categories.
This is a fabulous resolution to make for the new year – whether for your work wardrobe or just your everyday wardrobe. I highly recommend trying it!
Wear More Color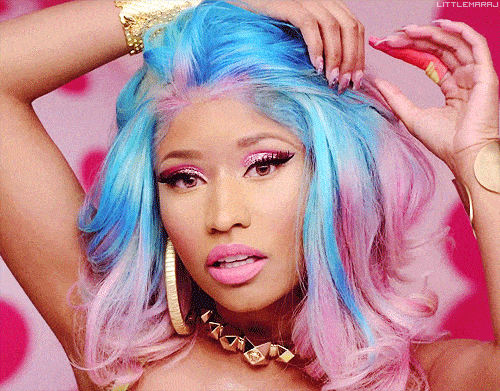 Yes, so, this was a new year's resolution of mine in 2015, but this is a great way to break out of your shell if you're really stuck in a color rut – especially in 2017, where bright colors like Pantone's color of the year, Greenery will reign. When I was in high school and college, I wore a lot (a LOT) of black and gray because I was afraid color, but I wanted to wear trendy colors and mix up my look.
I started small, both with colors and with pieces, like a pair of cobalt flats or a colorful phone case, and moved up from there. I won't lie, I still wear a lot of black and gray, but it worked pretty well; I think if I bring home another rose quartz piece, the husdude will probably puke.
Try More Trends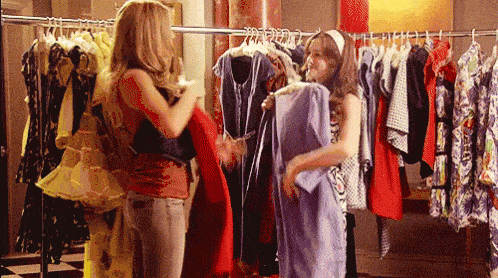 If writing for CF has taught me anything about fashion and style, is that you never know which trends are going to work with your style and your body until you give them a shot. Case in point: crop tops, chokers, high waisted jeans, cutouts, cold-shoulder tops, brown lipstick…
I'm not saying in any way that you should wear every SINGLE trend, even the ones that you KNOW you hate, but try keeping an open mind! Test out a trend or two each season that you normally wouldn't reach for. You never know what you'll end up loving.
Invest in Basics and Statement Pieces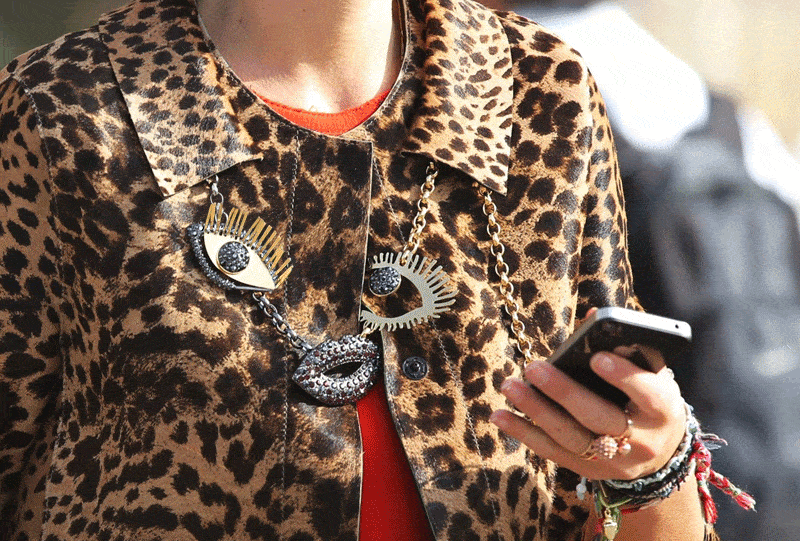 On the flip side, with all the fast-fashion resources available to us, it is really easy to get WRECKED on cheap and trendy items, but you end up with a closet full of outdated and cheap items that you'll never wear again (which isn't good for your wallet, the environment, or the global economy).
This year, try spending your moneydollars on well-made, classic pieces that will last you several years and making those the centerpiece of your wardrobe. I'm talking not just your basic-basics, like blue jeans and button down shirts, but also flattering dresses in not-too-trendy prints, well-made shoes, and jewelry you love. Sure, these pieces will cost more money, but if you shop smart for deals from trusted sources and limit your fast fashion buys, you should come about even. Which brings me to my next point…
Limit Your Fast Fashion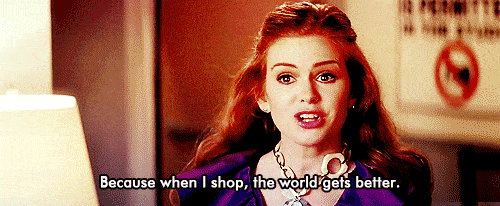 I have a coworker who calls Forever 21 "21 wears" for a reason. Fast fashion pieces are great for trying out trends (see point 3) but they're cheaply made, often made overseas, and end up in landfills when they're discarded. I know many girls who build their entire wardrobes around pieces from fast fashion stores, but this neither sustainable for you as an individual nor for us as a global society. (For more information on this, check out the documentary The True Cost on Netflix.)
Don't get me wrong – I love fast fashion stores like Forever 21 and I think they're great resources for college-age or just-graduated girls to try out fun trends on the cheap, but consider reducing your consumption of these products in the new year.
What do you think?
What are your new year's resolutions this year? Are any of the fashion-related? Will you try any of these in 2017? Let me know in the comments below!