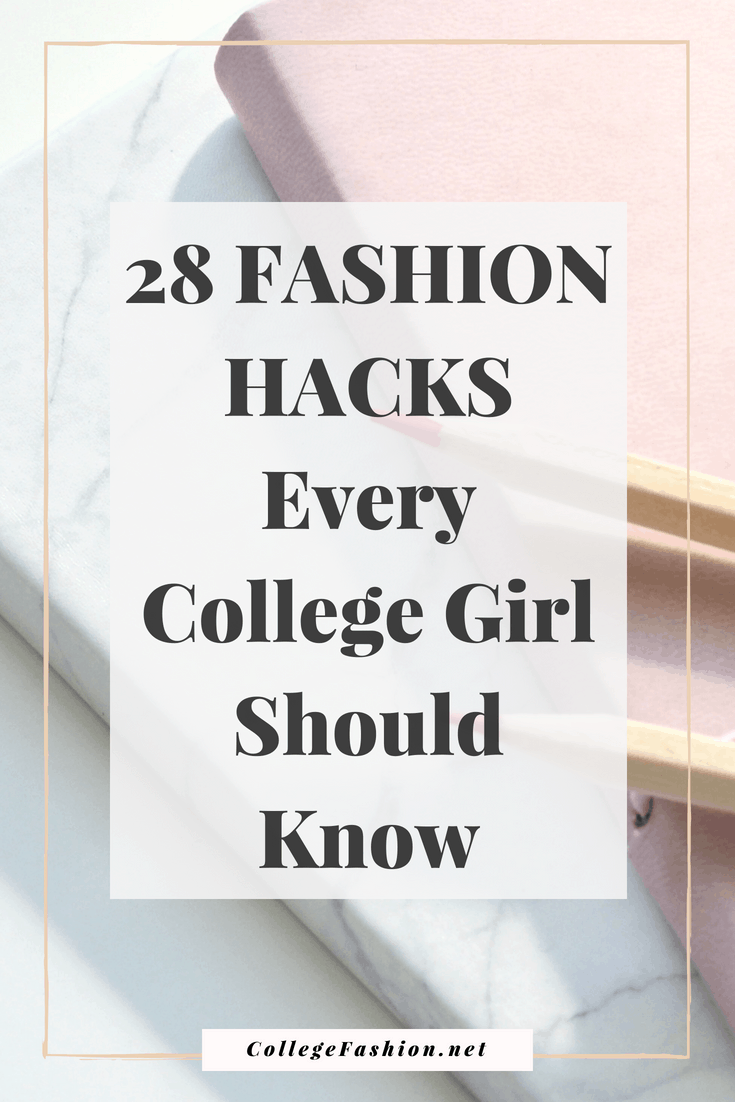 As a constantly broke college student, you learn two things: how to be creative and how to google solutions to your problems.
Every time I encountered a hole in a blouse, a broken necklace, or stain, instead of throwing those items out, I learned how to fix them instead! Along the way, I found out which internet fashion hacks, tips, and tricks work and don't work while even creating a few on my own.
Here are 28 fashion hacks every college girl should know:
Related reading: 5 Cheap Items to Keep On Hand for Easy Outfit Hacks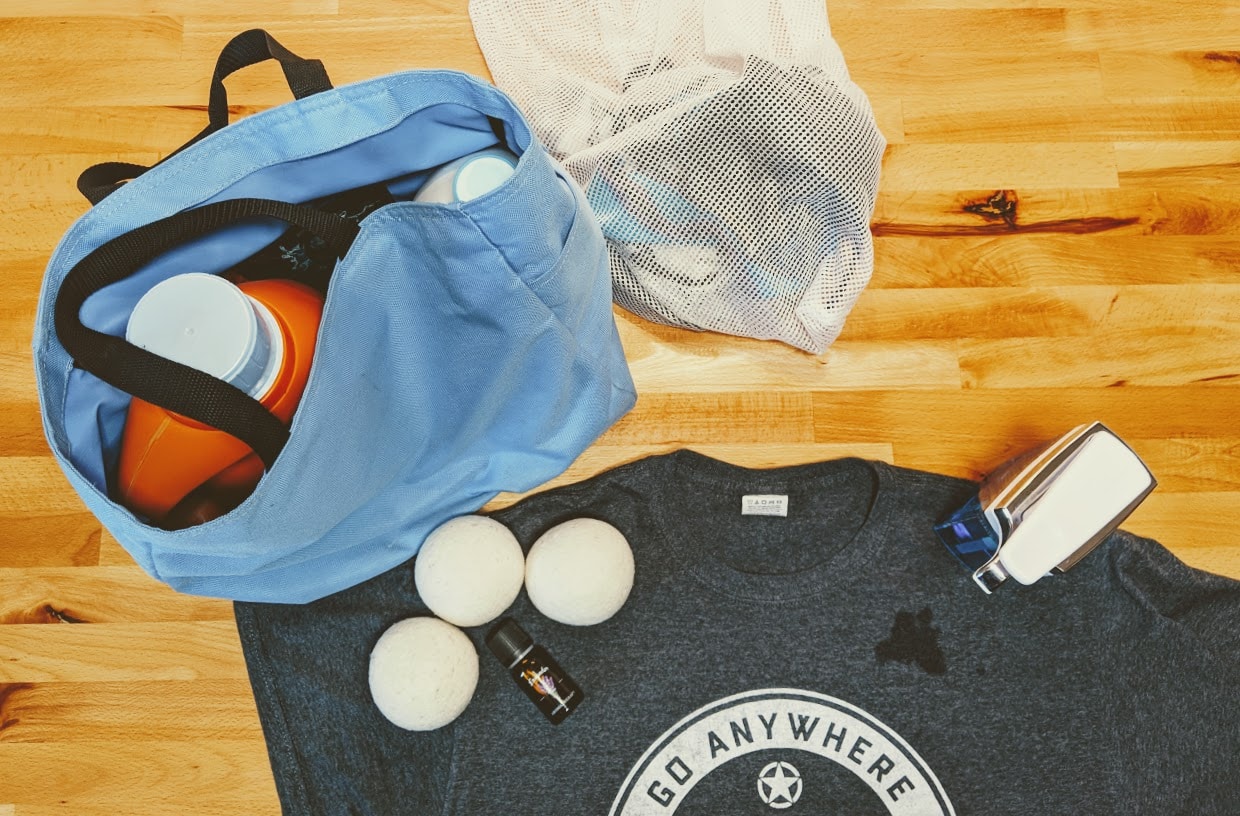 Stains & Laundry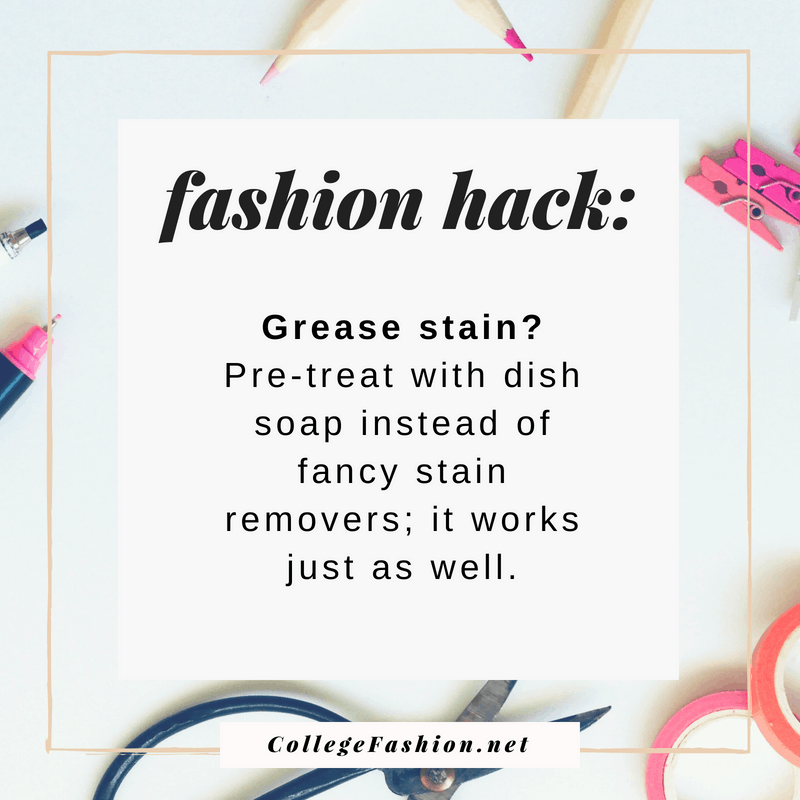 Dish soap has all the same grease-fighting abilities as fancy stain removers when applied to an oil stain on your shirt. Save your money and use it to pre-treat stains before washing.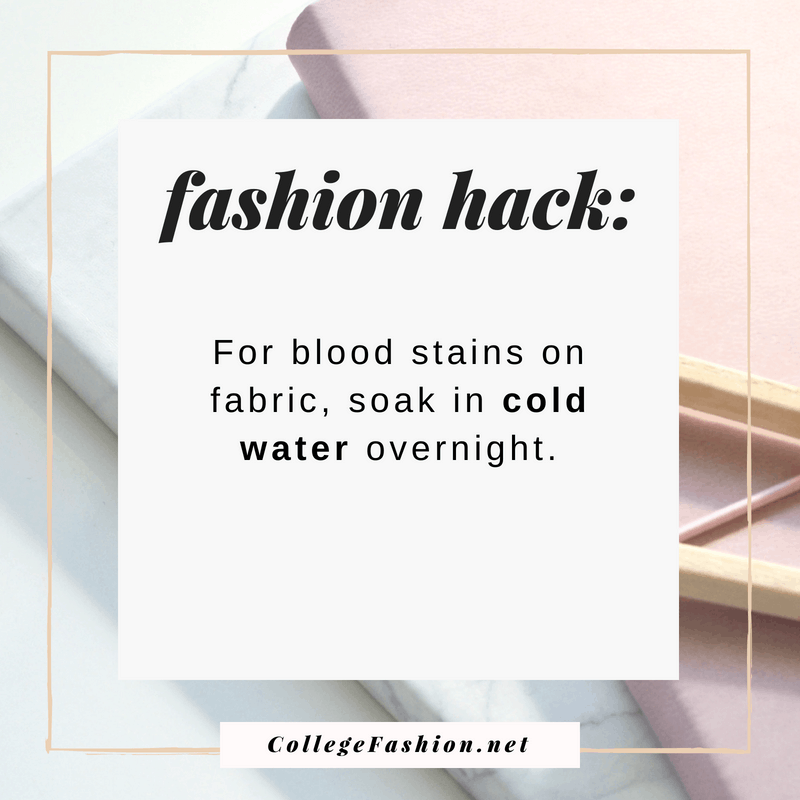 Have bloodstains on your clothing or bed sheets? Try soaking fresh stains in cold water overnight! Then wash in the morning.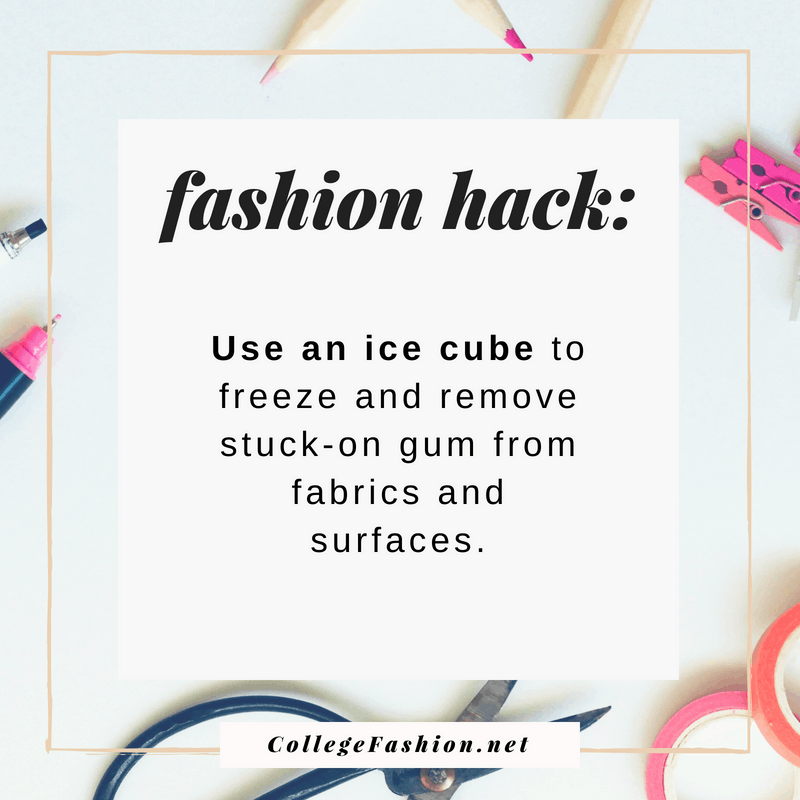 Use an ice cube to freeze and easily peel stuck-on gum off of clothing, surfaces, and hair. This makes the gum super simple to remove – no harsh scraping required.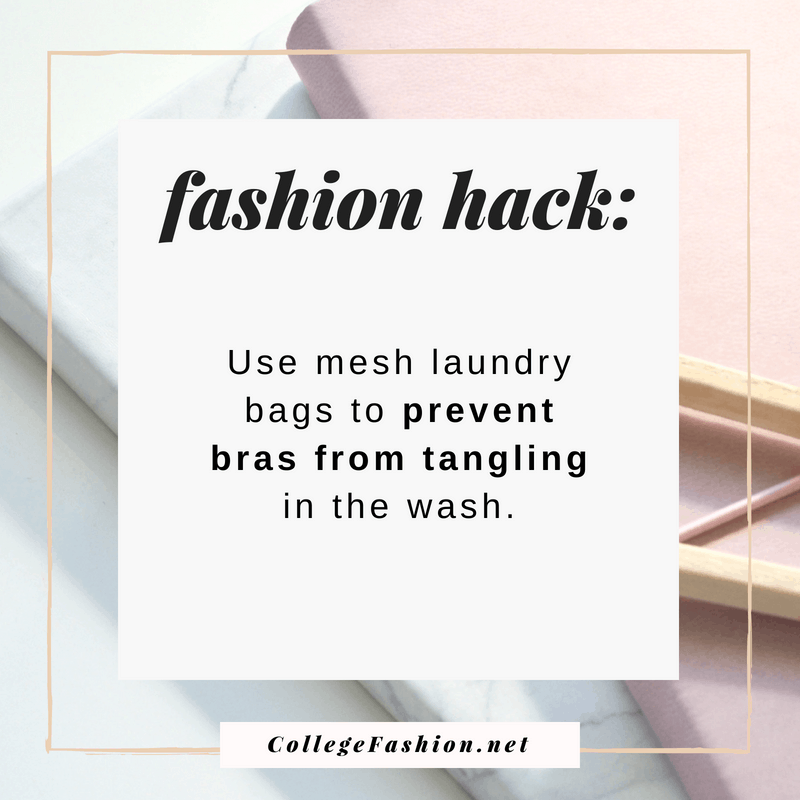 Protect delicates by washing them in net laundry bags. This keeps your bras from getting intertwined and torn from the harsh washing machine process. It will also prevent the clasps from snagging other fabrics.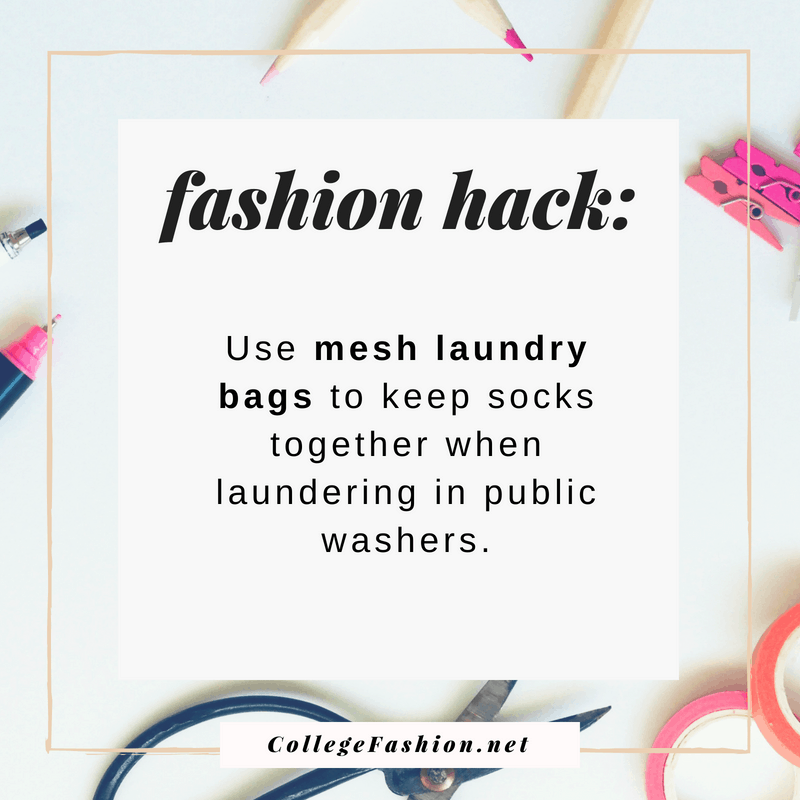 Mesh laundry bags can also be used to keep all your socks together. Never lose a sock again while doing laundry! This is especially important for when you're washing in public laundromats and places where you're unlikely to get your lost socks back.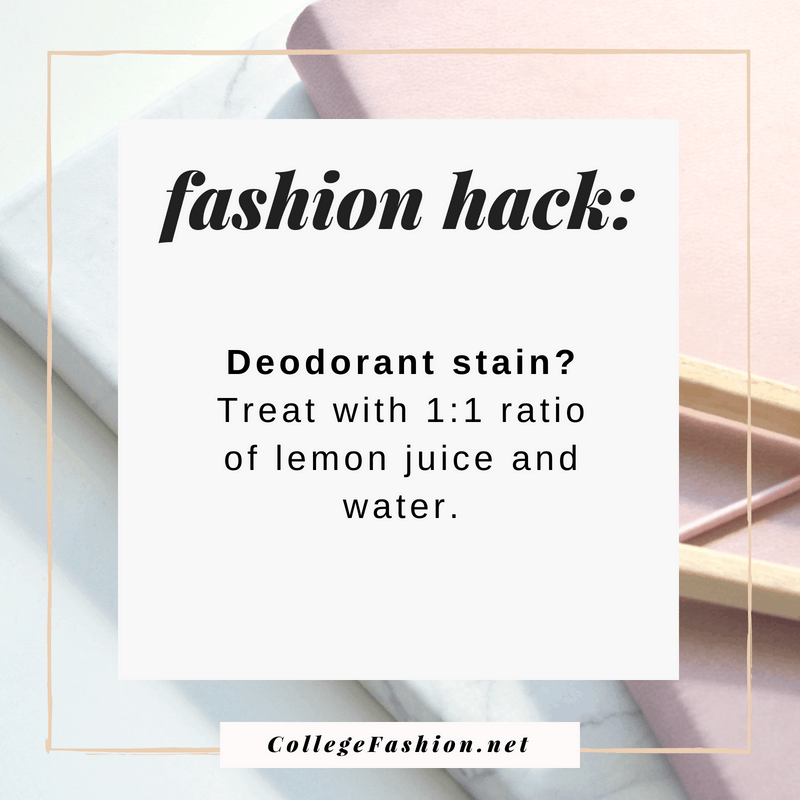 Remove deodorant stains with a diluted mixture (1:1 ratio) of lemon juice and water. Let soak and then wash as usual.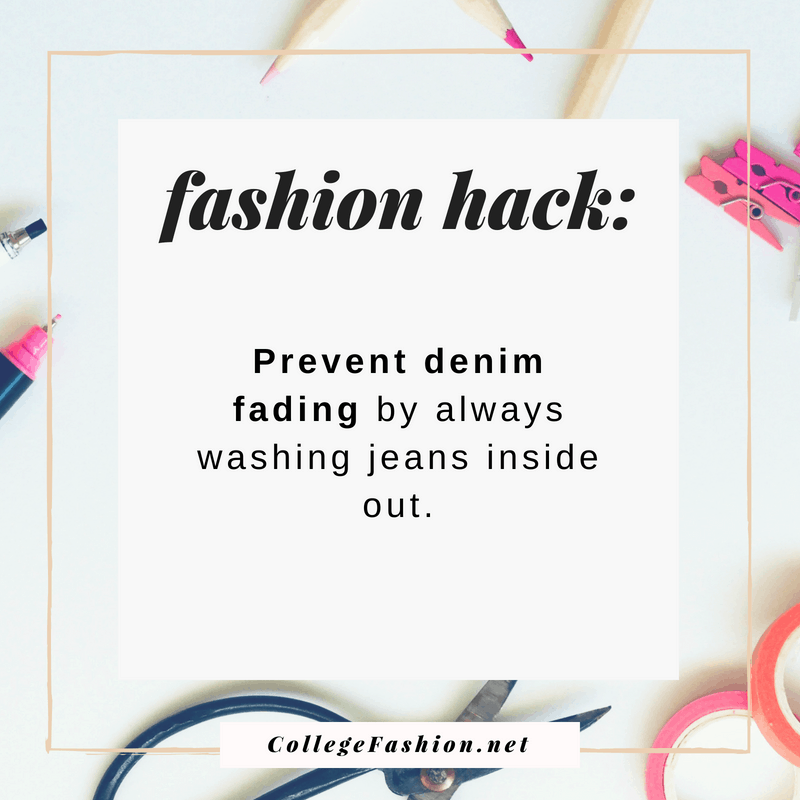 Wash jeans and pants inside out to prevent fading. This is a classic fashion hack that really works! On the flip side, if you want your jeans to fade, wash them right side out a few times.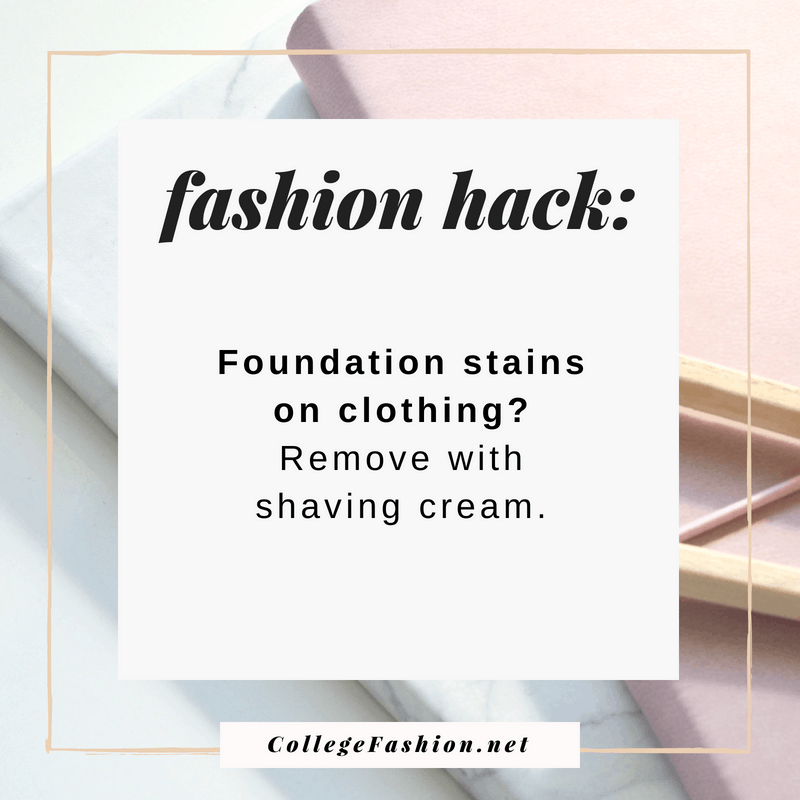 Remove foundation stains from your clothing with shaving cream. Work the shaving cream into the stain and then rinse. Repeat if necessary.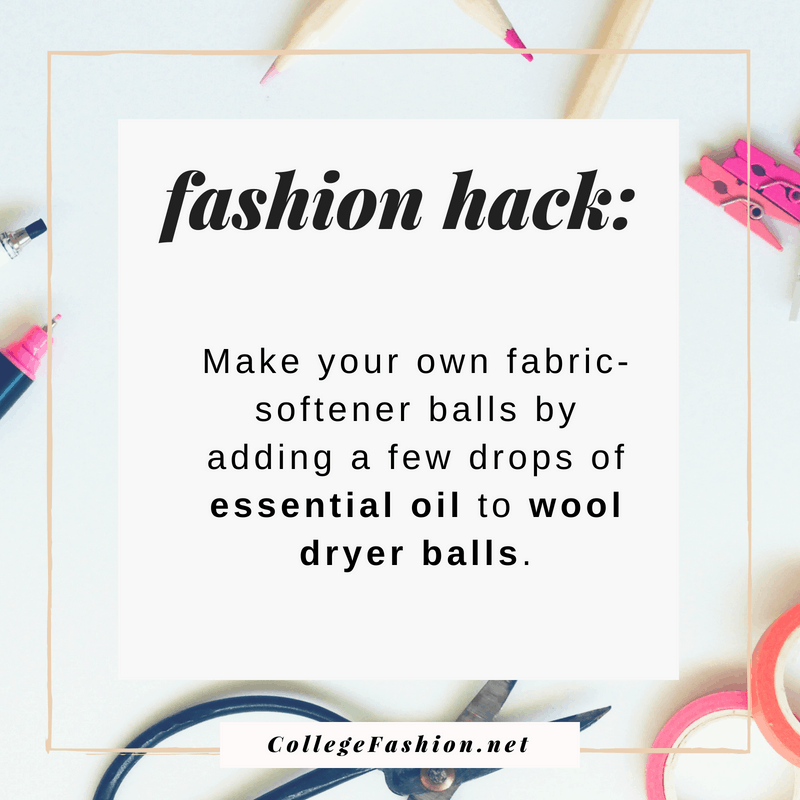 To get the same effect as laundry sheets but in a reusable form, try adding a couple of drops of your favorite essential oil to wool dryer balls. Your clothes will feel as soft and smell as good as if you used laundry sheets, but the wool dryer balls can be used over and over again!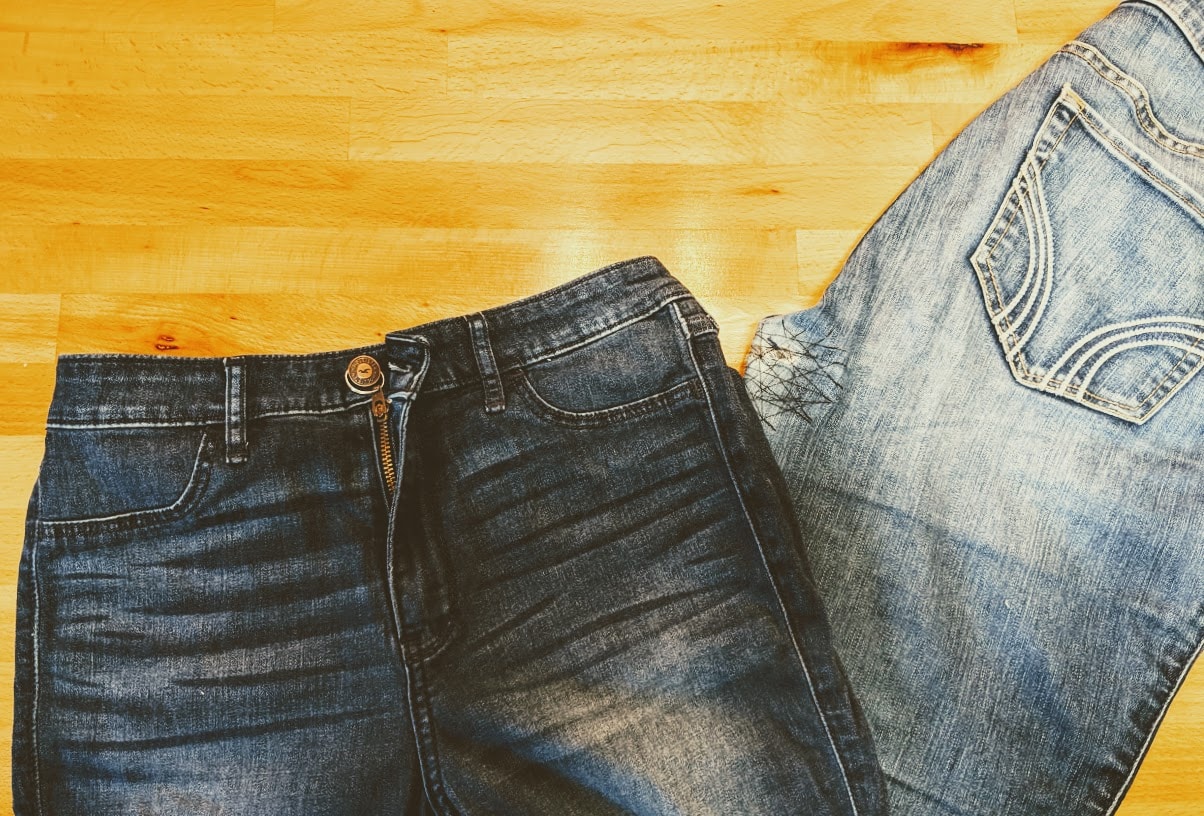 Denim Trouble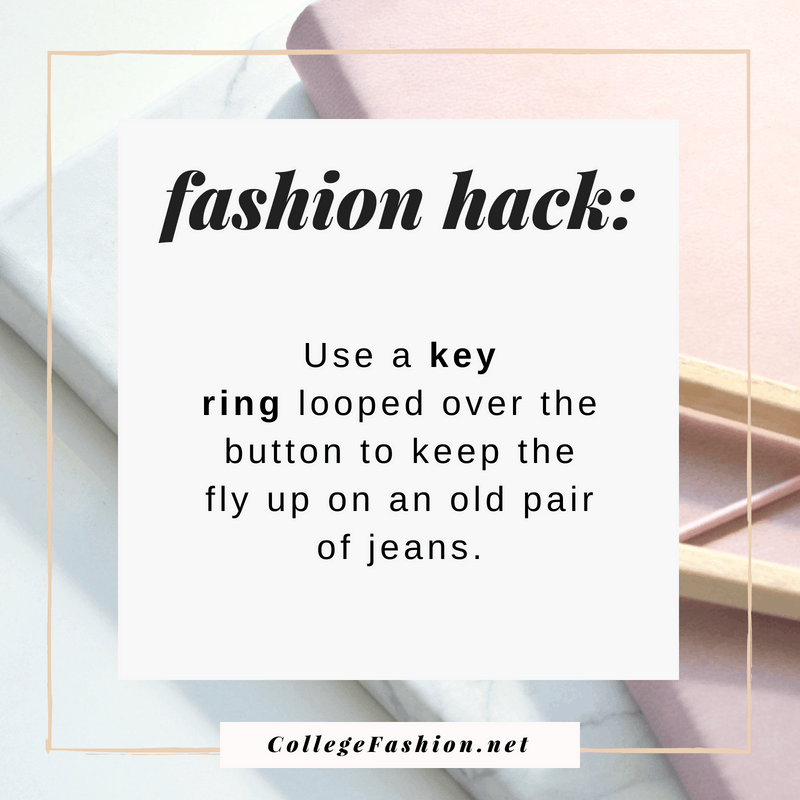 Save old key rings to use on the zippers of jeans where the fly won't stay up. Just loop the key ring through the hole in the zipper pull, then loop the entire ring over the button of your pants.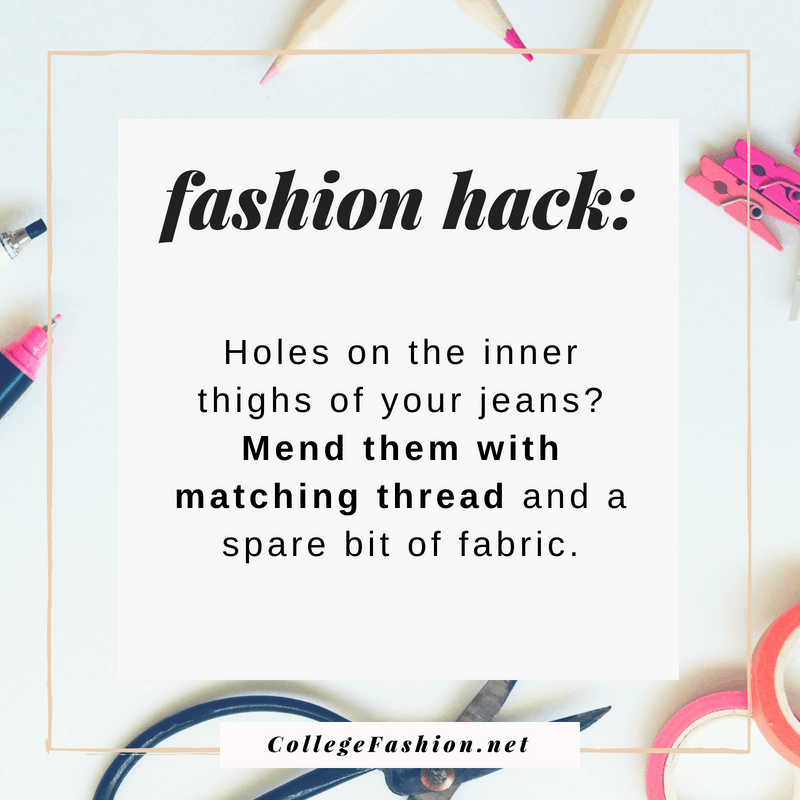 Don't throw your jeans away just because they developed a hole in the crotch! Learn how to easily mend your favorite jeans after they start to develop crotch holes by watching Wendy's instructional video!
Purses & Accessories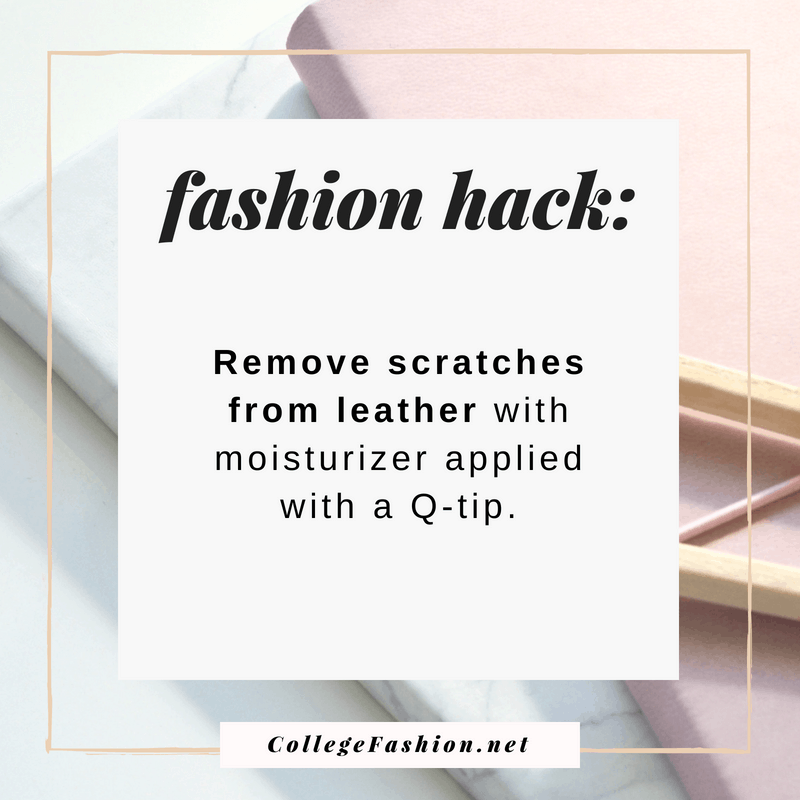 Get scratches out of leather bags by rubbing a tiny bit of moisturizer into the scratch with a Q-tip until the scratch is gone.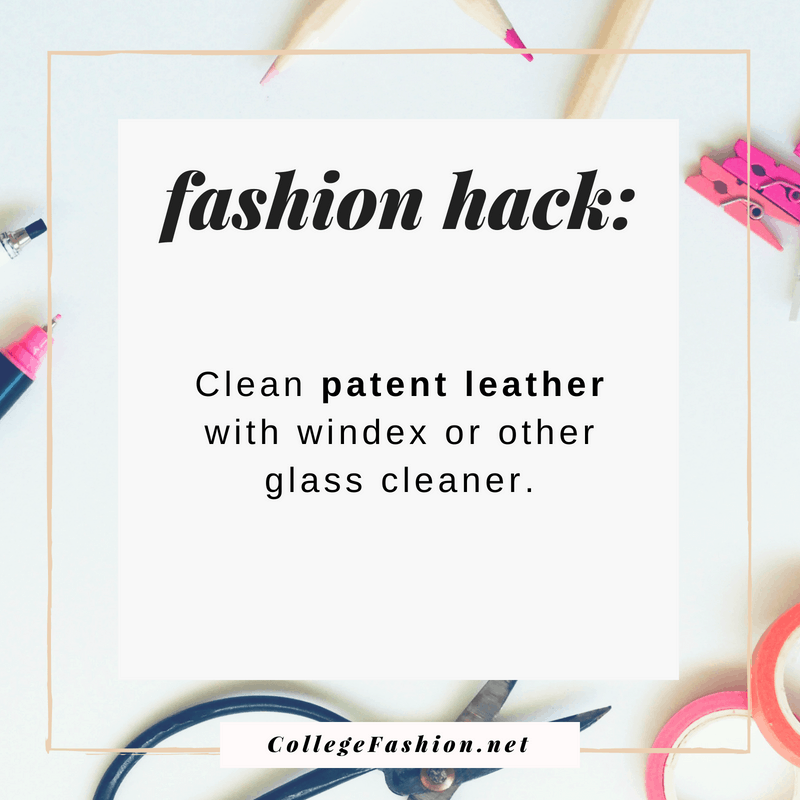 Clean patent leather with a spritz of Windex or any window cleaner and a towel or microfiber cloth.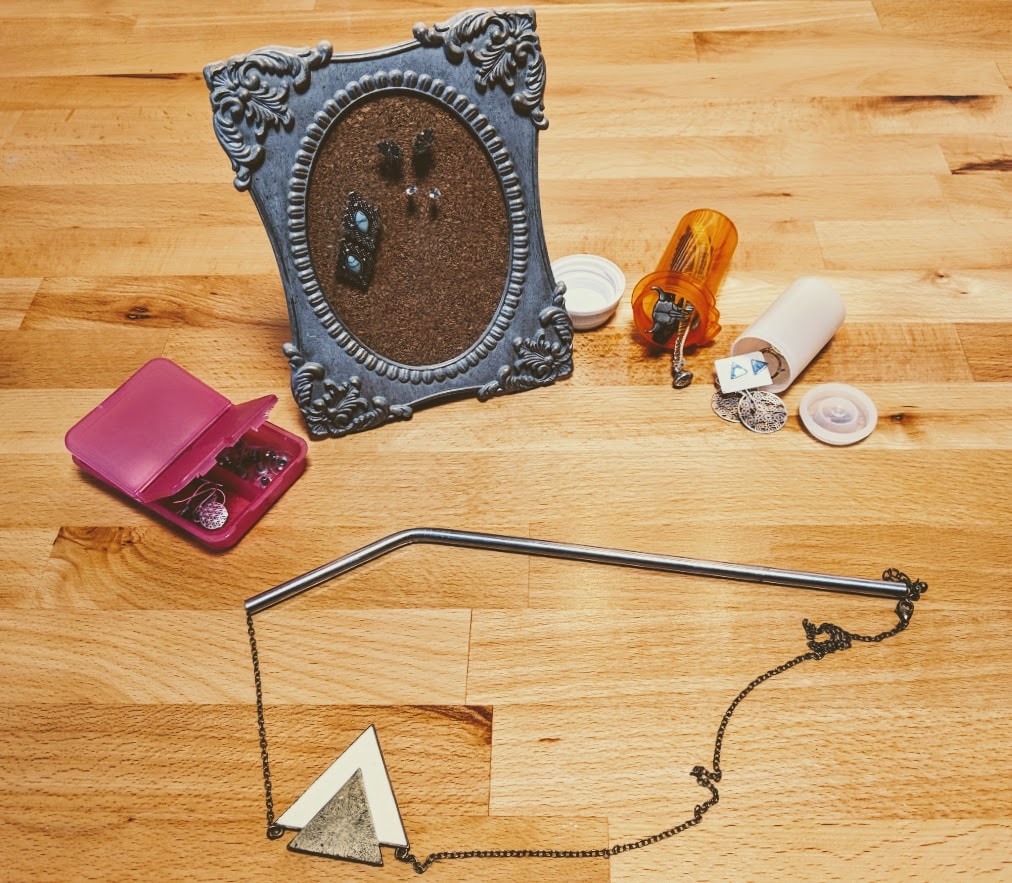 Jewelry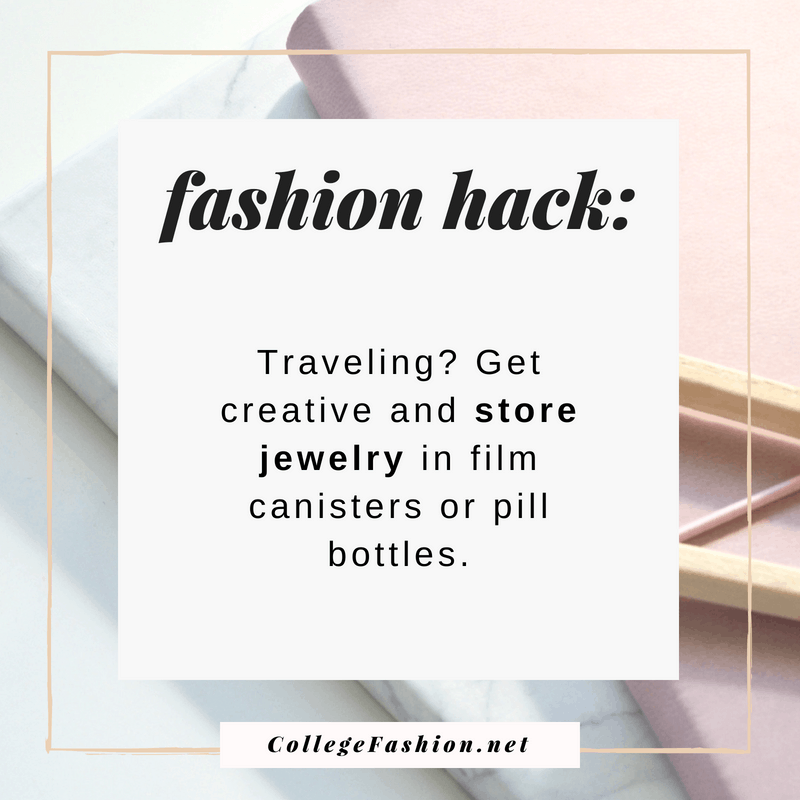 Reuse old containers like film canisters, pill bottles, and glasses cases to store your jewelry while traveling.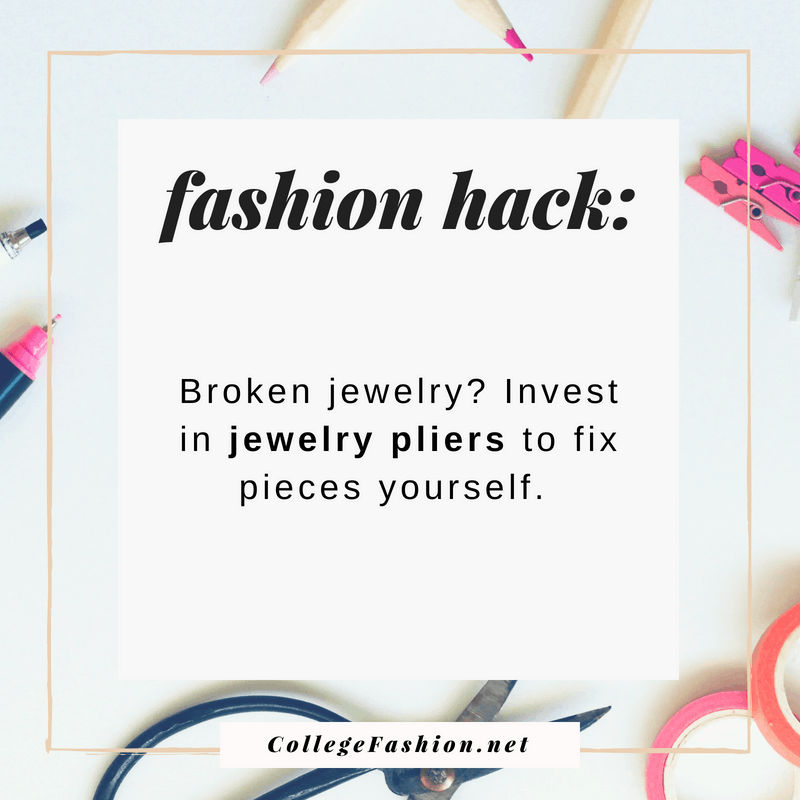 Broken jewelry? You don't have to take it to a jeweler! You can fix and resize your necklaces and bracelets at home with jewelry pliers.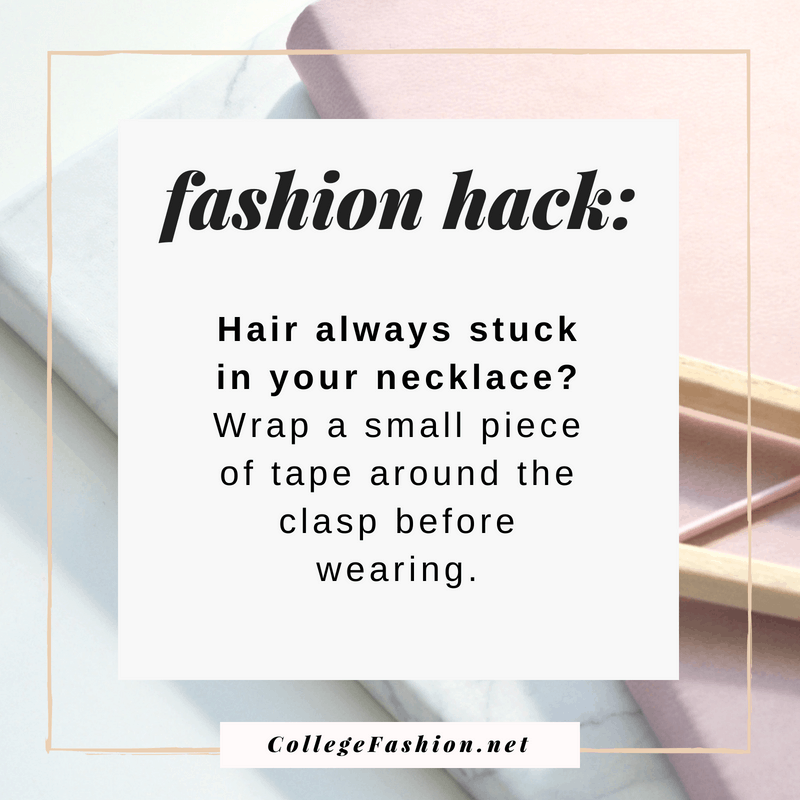 Keep long hair from knotting around your necklace clasp with a little tape. Just apply a small piece of tape around the clasp and you're good to go.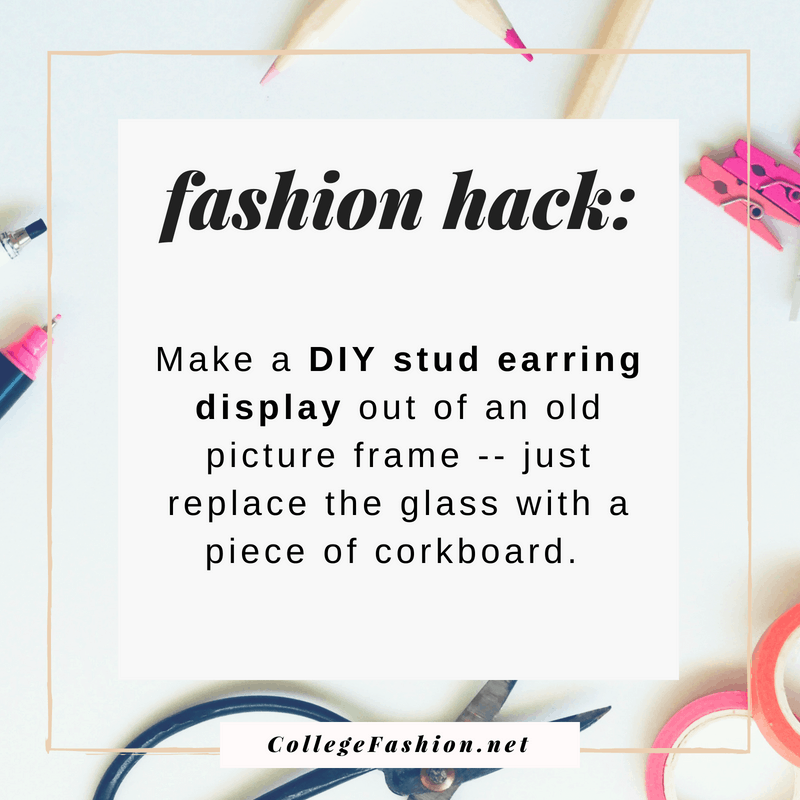 Recycle an old picture frame into a DIY earring organizer by replacing the glass with a corkboard and cardboard back. This is such a pretty way to store and display your earring studs on your nightstand.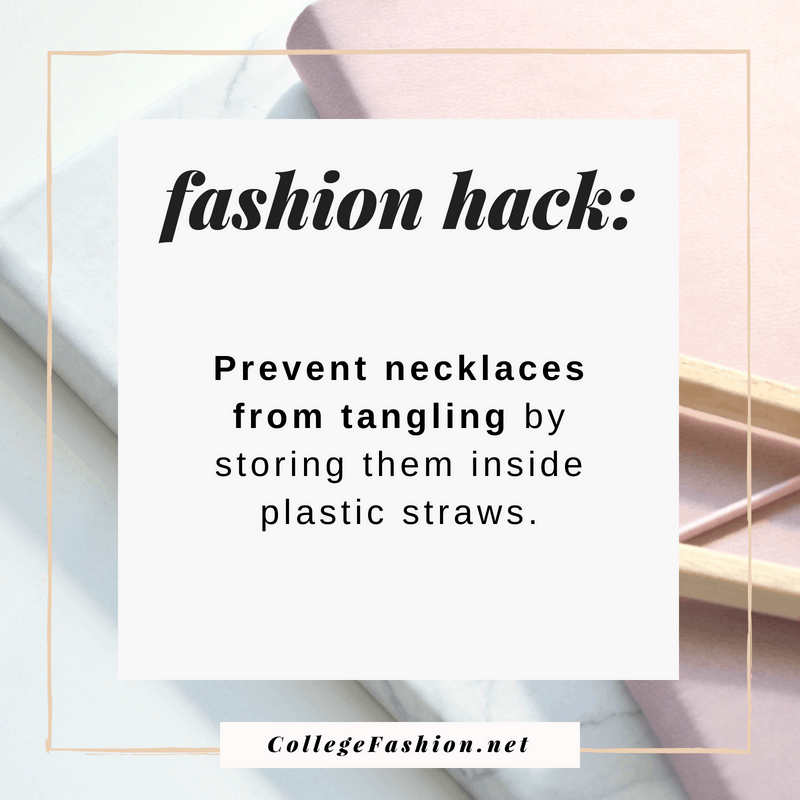 Store delicate necklaces inside plastic straws to keep them from getting tangled.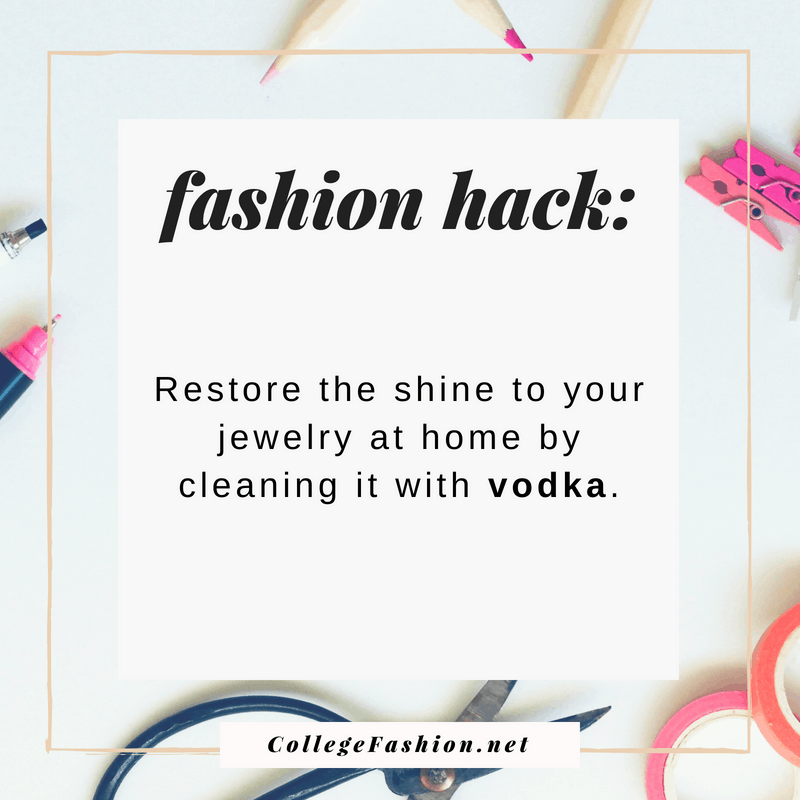 Restore the shine to your jewelry by cleaning it with vodka.
Clothing Fixes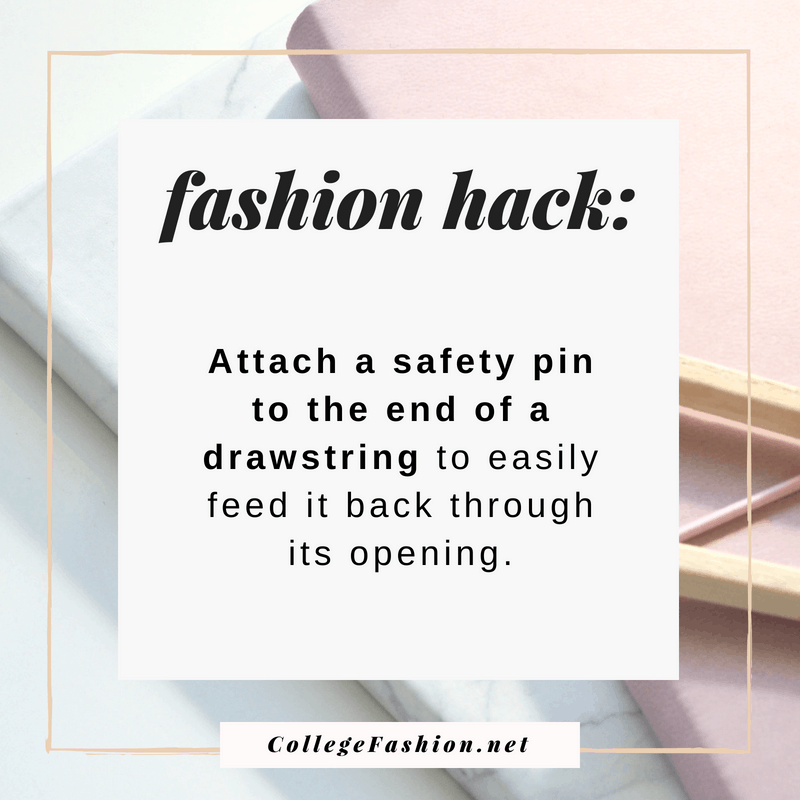 Attach a safety pin to the end of a hoodie's or waistband's drawstring to help feed it back through its opening. This makes it a thousand times easier than doing it the old fashioned way.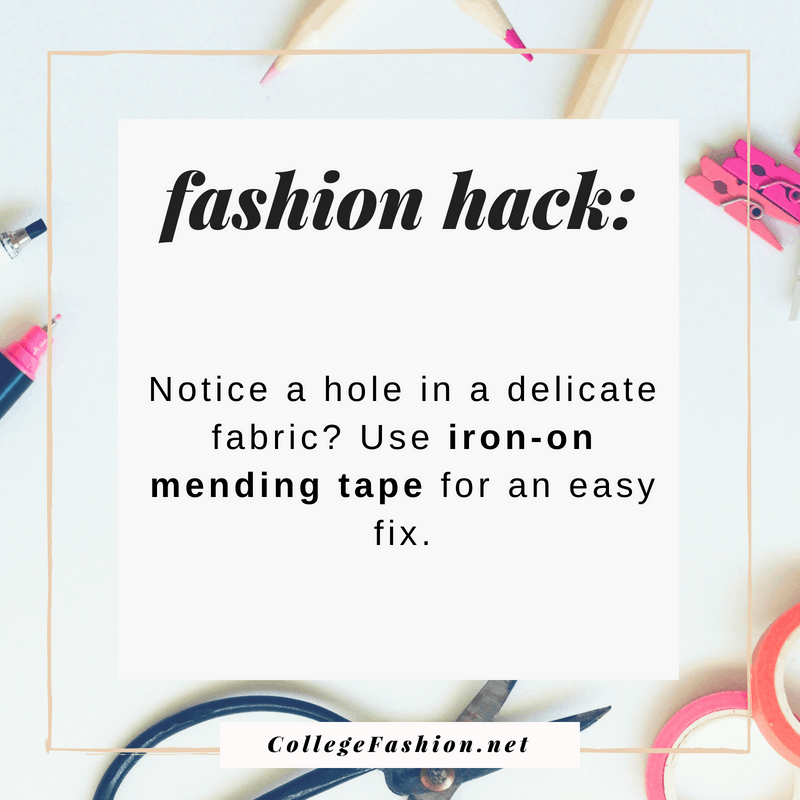 Use iron-on mending tape to fix small holes in delicate fabrics.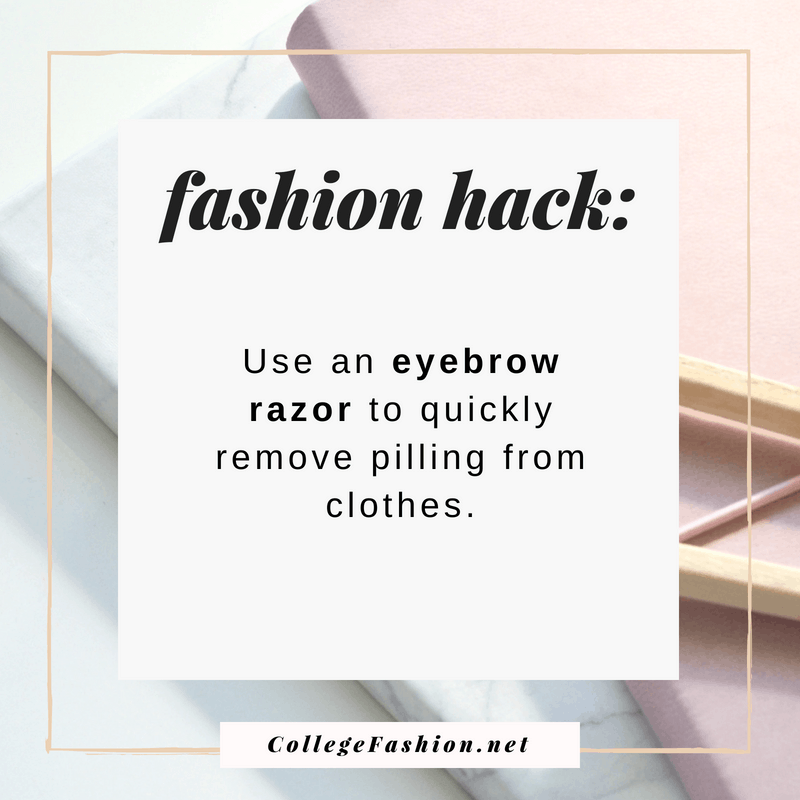 Use an old eyebrow razor to gently remove pilling on the surface of your clothing. Sure, you can buy a fabric shaver, but this cheap little hack works just as well!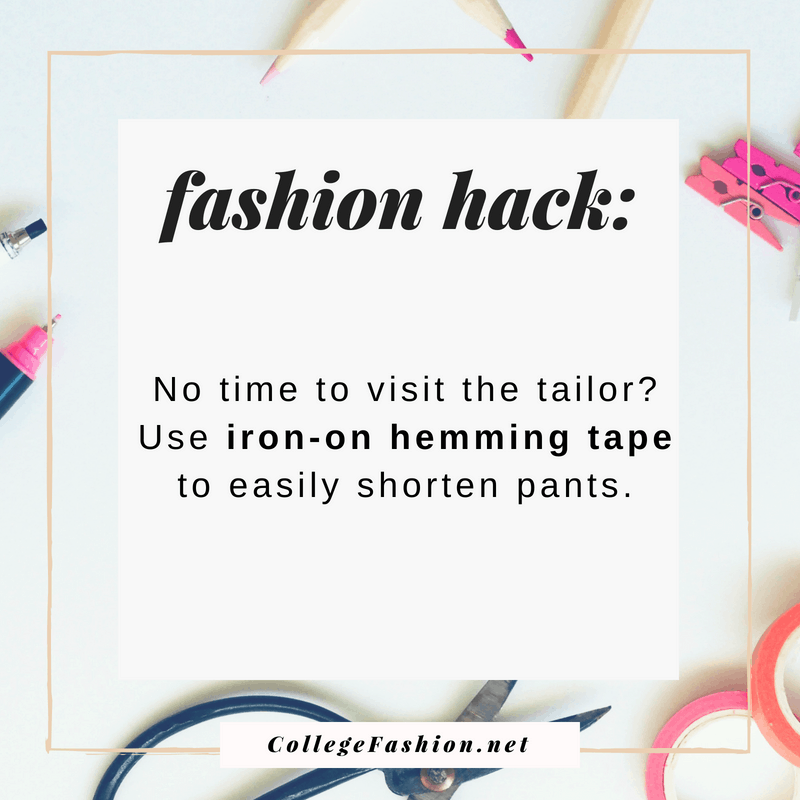 No time to go to the tailor? Use iron-on hemming tape as a quick no-sew method for hemming your pants.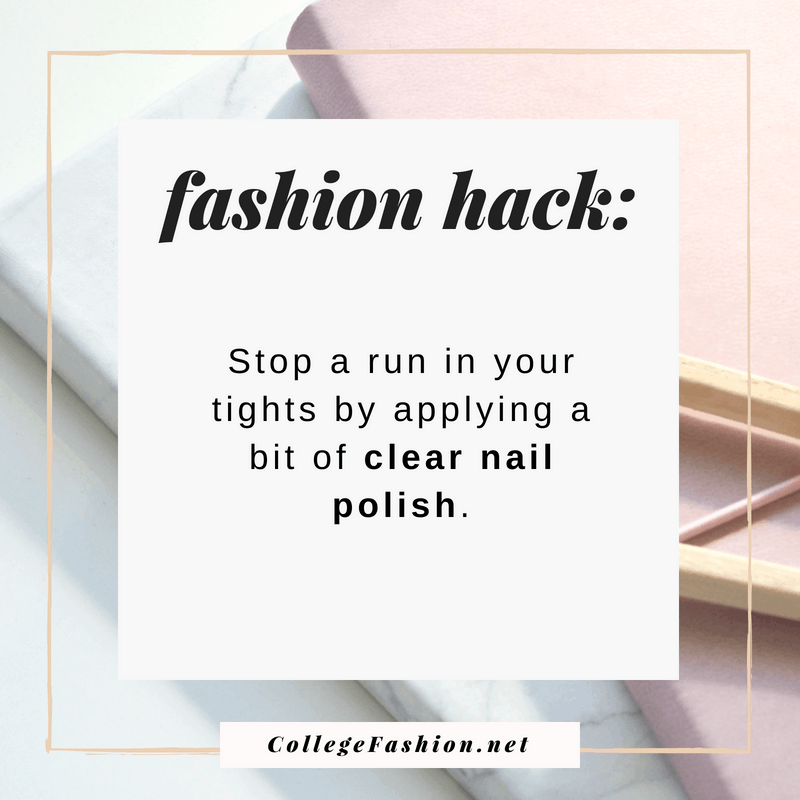 I bet you've heard this classic fashion hack before — it's a classic for a reason! Prevent a run in your tights from getting worse by painting the edges with clear nail polish.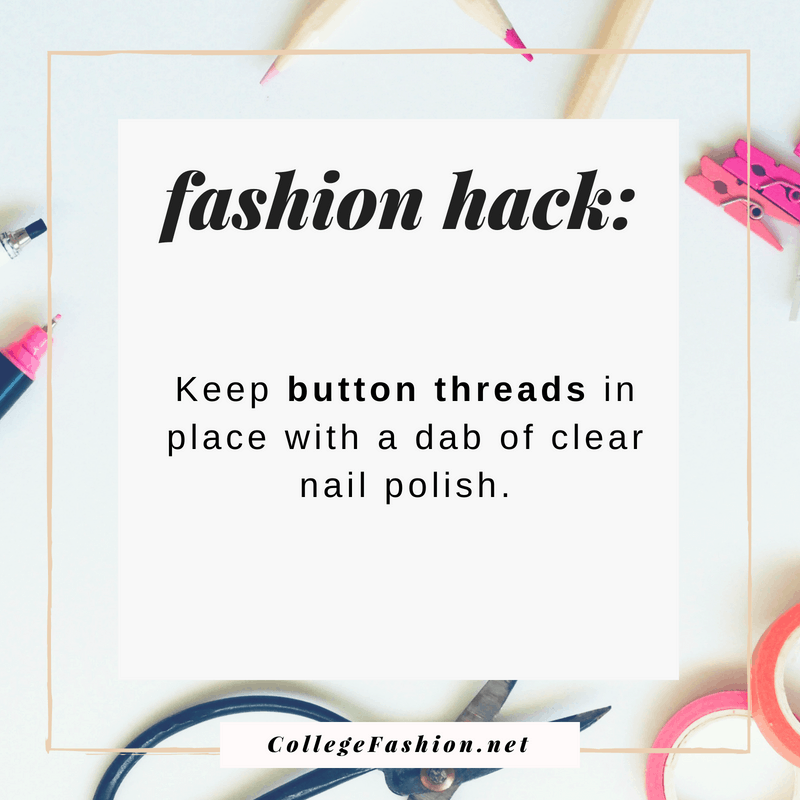 Also, use a dab of clear nail polish on button threads to keep them in their place.
Shoes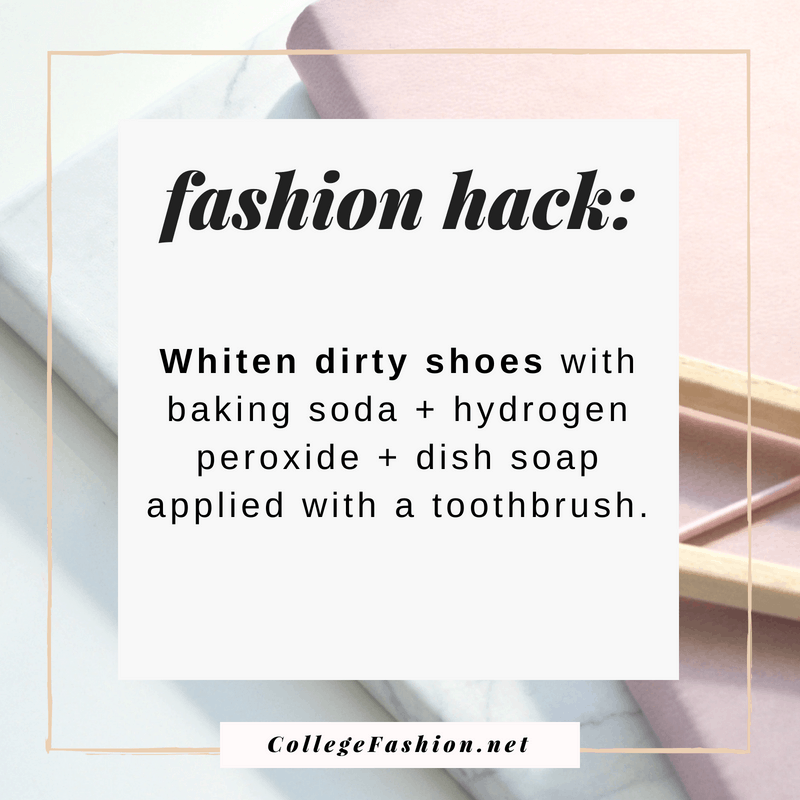 Get your shoes back to a bright white by scrubbing them with a mixture of hydrogen peroxide, dish soap, and baking soda and an old toothbrush.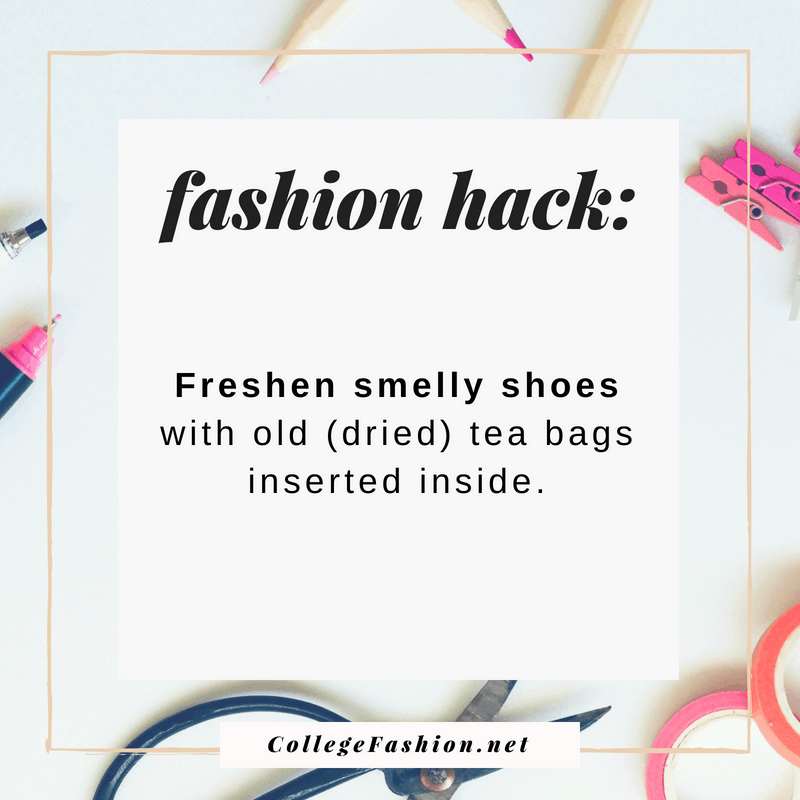 Reuse your old green tea bags (after they've dried, of course) by throwing them into your smelly tennis shoes. This is a natural way to deodorize and freshen them.
If you don't drink green tea, you can make your own shoe sachets. Just create pouches by gathering up fabric scraps, fill them with baking soda, and tie off with ribbon.
What do you think of these fashion hacks?
Are these tips and tricks helpful? Do you have any advice on maintaining your wardrobe? Leave a comment below!