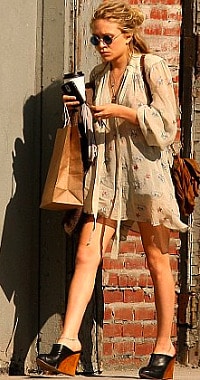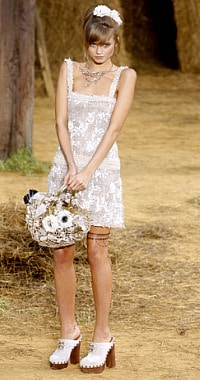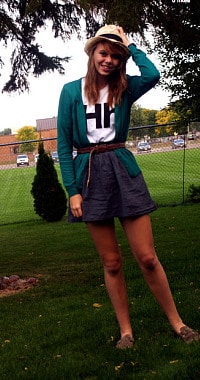 As you guys all know by now, clogs are a huge trend for 2010. And if worn right, I think the look can be very appealing. Chanel's Spring ready-to-wear collection featured clogs, and since then, it's been a clog frenzy. Celebrities are all over them: Mary Kate was sporting hers months before the Chanel show, (I guess that's one of the perks of being a famous fashionista), and, of course, bloggers are spreading the trend and styling the shoe in their own way.
That's why clogs are this week's fashion challenge. Though they might seem tough to wear at first, a clog is something that anyone can wear, no matter what your body shape or size, and still make a statement. (I hear you guys in the comments!) Can't wait to slip into your own pair?
Tips and Tricks:
Heels, heels, heels! The most flattering way to pull off this look is to wear clogs with a bit of a heel: they are the most popular look for spring and are leg-lengthening when worn with dresses.
However, if you want to try flat clogs like the ones in picture #3 above, make sure the rest of your outfit is trendy and fresh. Flat clogs have a tendency to look outdated (I'm thinking American Eagle circa 1999), so pair them with something newer-looking, like the panama hat in the picture.
The 70's are making their comeback in a big way, and what better way to ease into the trend than with a platform clog? Try pairing yours with some groovy wide-leg pants to get the full effect: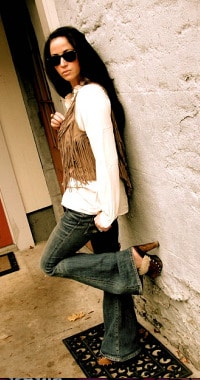 I prefer the look with bare legs or wide leg pants, but feel free to experiment with skinny jeans or tights as well. Oh, and even though Piperlime, for example, likes to place Crocs in the "clogs" category, please do not get confused: Crocs are not clogs, and are always a don't!
Get The Look: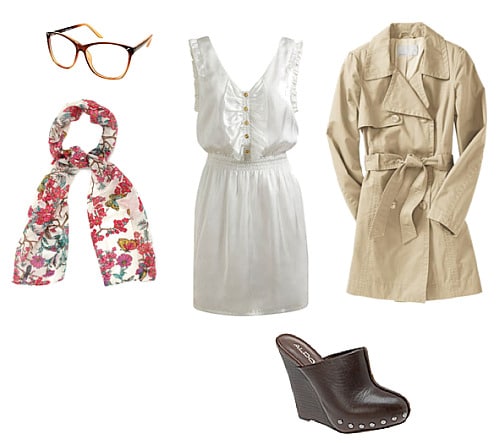 Product Information: Clogs – Aldo, Floral scarf – Accessorize, Readers – Urban Outfitters, White dress – Arden B., Trench coat – Old Navy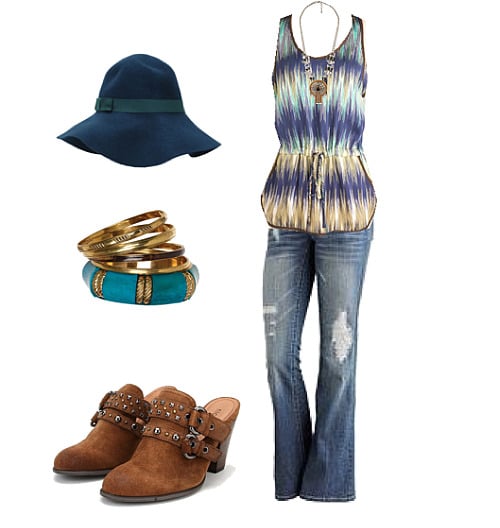 Product Information: Clogs – Lori's shoes, Bangles – Alloy, Floppy hat – Fossil for similar, Printed tank – ModCloth, Tribal necklace – Forever 21, Flared jeans – Kohls
As you can see from the example outfits, clogs work well with many different styles, from classic with a trench to retro with ripped denim. Clogs are a great way to add something new to your wardrobe because they work for everyone, and they are a bit easier to style than a more substantial clothing item like pants or a dress.
So, what do you think?
Are you up to the fashion challenge? Will you be trying clogs out? How would you style them? And, as always, I'm open to suggestions for next week's Fashion Challenge – what would you like to see? I'd love to hear from you!