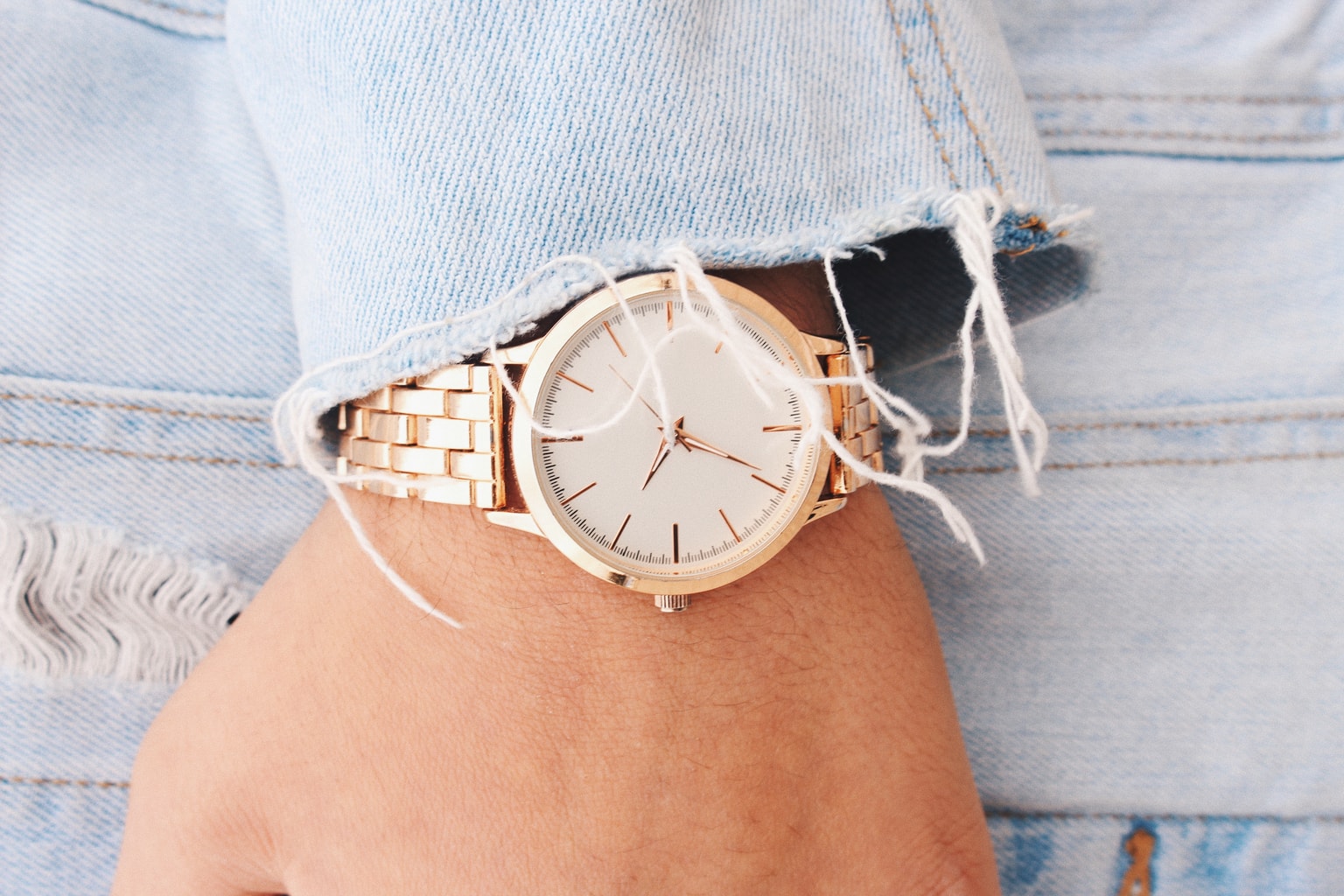 There are just some days when you might've hit snooze too many times, or you forgot to finish that paper that's due in 30 minutes, and you're scrambling to get out the door and get going. Getting dressed can be stressful enough. But with that kind of time crunch, looking good can be the last thing on your mind.
Never fear. With these easy hacks, no one has to know you were in a rush. In fact, they might even think you're a morning person.
Related reading: 5 Cheap Items to Keep On Hand for Easy Outfit Hacks
#1: Highlight the Inner Corners
Wanna know a really easy trick to looking awake? No, I'm not talking about applying a coat of mascara, curling your lashes and then applying another coat. Not if you have only five minutes.
Highlighting the inner corner of your eye is probably the easiest way to look alive after you pulled an all-nighter. It requires no technique or skill; you're just coloring in the inner corner of your eye. That's it. If you only have time for one makeup step, this is it.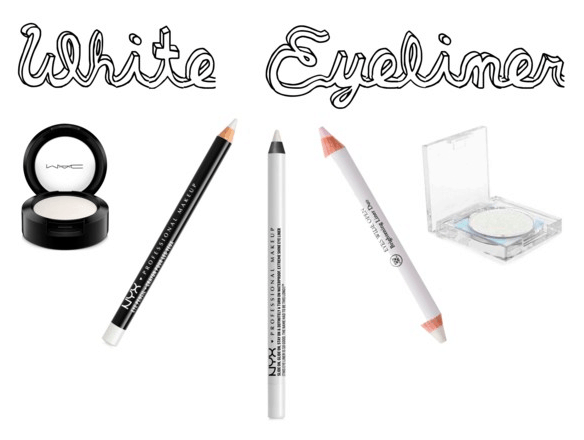 Products: Eyeshadow (L) – MAC, Eyeliner (L) – NYX, Eyeliner (Center) – NYX, Eyeliner (R) – Bloomingdale's, Eyeshadow (R) – Forever 21
You can also use a shadow with a bit of shimmer instead- bonus points if you dab a bit on your cheekbones as a highlighter!
#2: Slip Into a Midi Dress
Dresses are a remarkably unfussy way to look like you spent time on your outfit. A mini dress sometimes requires another layer to be class-appropriate and a maxi dress can just be too much sometimes. The compromise? A midi dress.
Products: Red Floral Dress – Forever 21, Off Shoulder Floral Dress – Nasty Gal, Yellow Dress – Asos, Red Cutout Dress – Forever 21, Black Wrap Dress – Asos, Stripe Tank Dress – Charlotte Russe
A midi dress is very versatile and can easily be dressed up or down. You don't need many accessories, and another layer is optional. Chose a midi dress that suits your style!
#3: Invest In Quality Shoes
Is there anything worse than walking around in your gorgeous new shoes and getting a blister after twenty minutes? Then, because your feet hurt, you have to wear your three year-old Converse for the rest of the week.
Quality shoes are a lifesaver. But cute shoes are an easy way to elevate your look.
Products: Black Platform Booties – Boohoo, Blue D'Orsay Flats – Charlotte Russe, Pink Heeled Mules – Kohl's, Black Strap Flats – American Eagle, Perforated Bootie – Avenue, Black Slip-On – Gilt, Brown Chelsea Bootie – Charlotte Russe, Lace-Up Mules – DSW
You might be thinking: Aren't good quality shoes that are also cute really expensive? 
You don't have to spend a thousand dollars on Gucci flats. But consider spending more than you usually would for shoes that are comfortable AND fashion-forward. You can save yourself so much hassle with a go-to pair of boots or flats that will pair well with anything.
Cute/comfy shoes are especially handy on those mornings when you just threw something on and then have to sprint to class.
#4: Add a Piece of Jewelry
Sometimes your outfit is just missing… something. If you're in a rush, and you need to quickly spruce up your outfit, go for a piece of jewelry!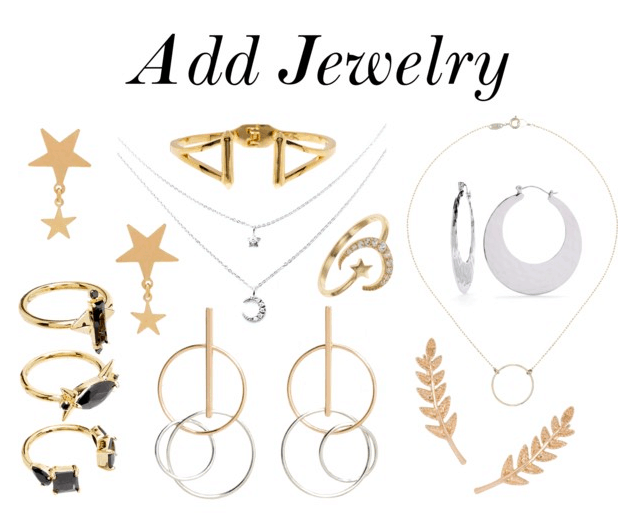 Products: Star Drop Earrings – Revolve, Black Stone Ring Set – Brand Outlet, Gold Cuff – Vince Camuto, Moon Double Layer Necklace – Child of Wild, Drop Hoop Earrings – Mango, Moon Ring – Kohl's, Silver Hoop Necklace – Taolei, Silver Hoop Earrings – Belk, Gold Leaf Earrings –Humble Chic
All of these pieces will add to your outfit instead of clashing with it. Grab a piece of jewelry in a basic metallic color to ensure that it'll go with whatever you're wearing.
#5: Do a Messy Braid
If you're having a bad hair day or you don't have the patience for a messy bun, go with a messy braid. I like to sleep in a braid; if it looks nicely messed up in the morning, I already have my hair done. If not, I can undo the braid for perfect waves.
This is one of those hairstyles that doesn't need touchups; it looks good messy or polished. No bobby pins, hairspray, dry shampoo, heating tools, etc. required.
What Do You Think?
Have you tried any of these hacks? Do you have any tried-and-true late morning tips? Let us know in the comments!