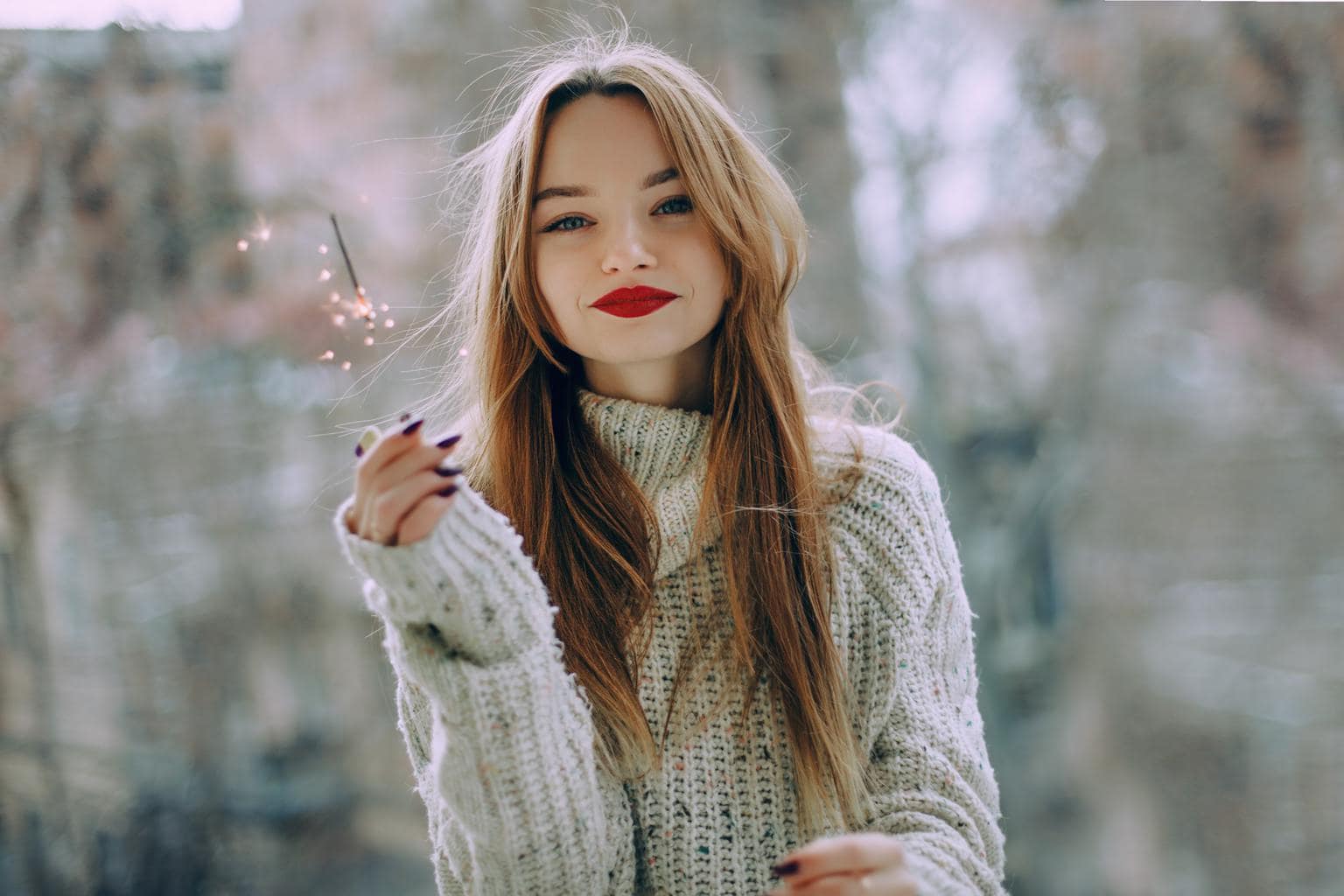 Coco Chanel was a true icon, and amongst the many pieces of wisdom she left us with is one of my favorite quotes of all time:
"Dress like you are going to meet your worst enemy today."
And, why wouldn't you? It has been proven time and time again that the way we dress affects the way we feel, and feeling amazing in your clothes is a simple way to boost your self-confidence on a daily basis.
Say it's been a rough week, and on Thursday morning you just want to put on your comfiest grey hoodie and hide your face from the world; go to class and just make it through the day, totally unseen and unheard from. We've all been there, and while that's a perfectly fine way to cope, wouldn't it be so much better to consciously turn your week around and feel on top of the world?
What if I told you that a little pop of color is all you need to do just that?
Take a look at this outfit: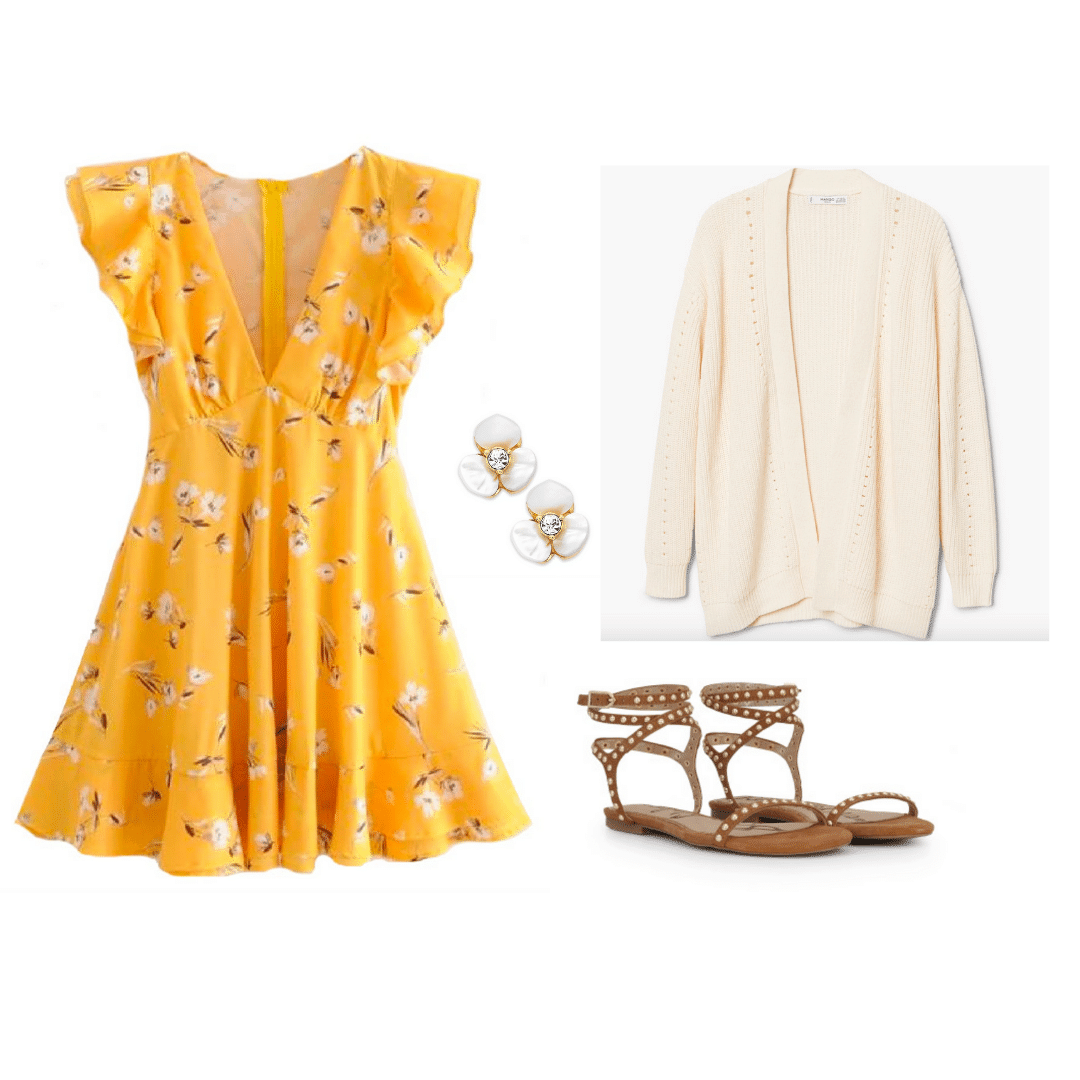 Products: Dress – Goodnight Macaroon, Earrings – Kate Spade, Cardigan – Mango, Sandals – Sam Edelman
Doesn't it make you happy? Or rather, doesn't that yellow sundress look like something a happy person would wear? Over a pair of tights and with some boots this look even works for a warm winter day. I guarantee that if you put it on and take a look in the mirror, you'll see a smiling face looking back at you. Warm colors such as this bright yellow evoke a warm, reassured emotional response, and you simply can't help but feel a little better when you look at them!
So, what if you took an extra couple of minutes to get ready in the morning, and instead of grabbing that grey hoodie, you searched your closet for something floral, or maybe something orange, and even if it felt a little silly, threw a new outfit together, dabbed a little lip gloss on and didn't hide your face from anyone? I'm willing to bet it would change your day entirely.
But you don't need to be having a bad day or week at all to put this philosophy into practice. Dressing up a little can be a way to improve your mood in general, or a way to get the confidence you need to ask a professor for advice, or 'accidentally' bump into that cute guy in your Monday morning class! And you don't need to go all-out colorful with your ensemble, either. A statement accessory does the same thing with less effort.
Take a look at some of these statement pieces, and then tell me honestly that you wouldn't notice someone wearing them and think oh wow, they have great taste!
Statement necklace: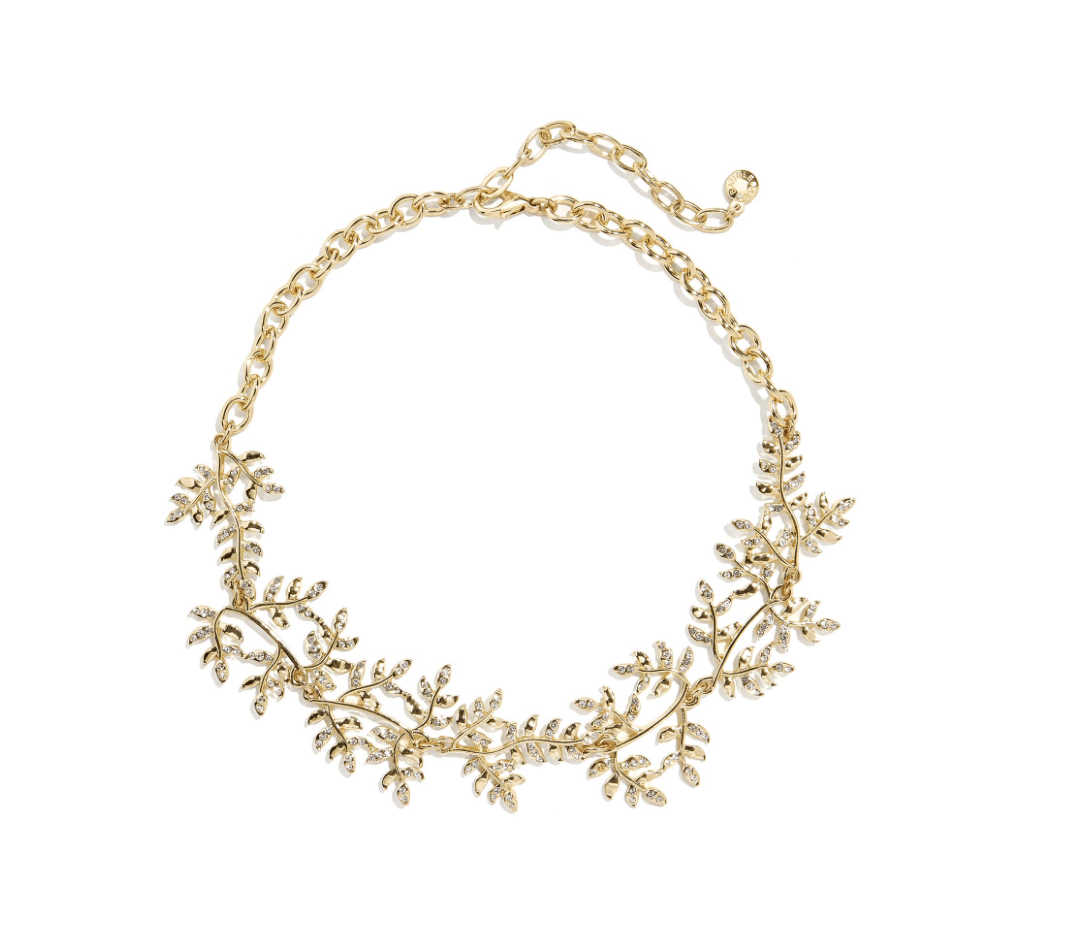 Necklace – Baublebar
This necklace is both elegant and fun; it's one of those classic pieces that will always be in style. If you paired it with a simple outfit (perhaps a black or white tee with jeans, or a plain romper) it would be the perfect way to spruce up your look a little, while still staying casual enough for class!
Bright coral shoes: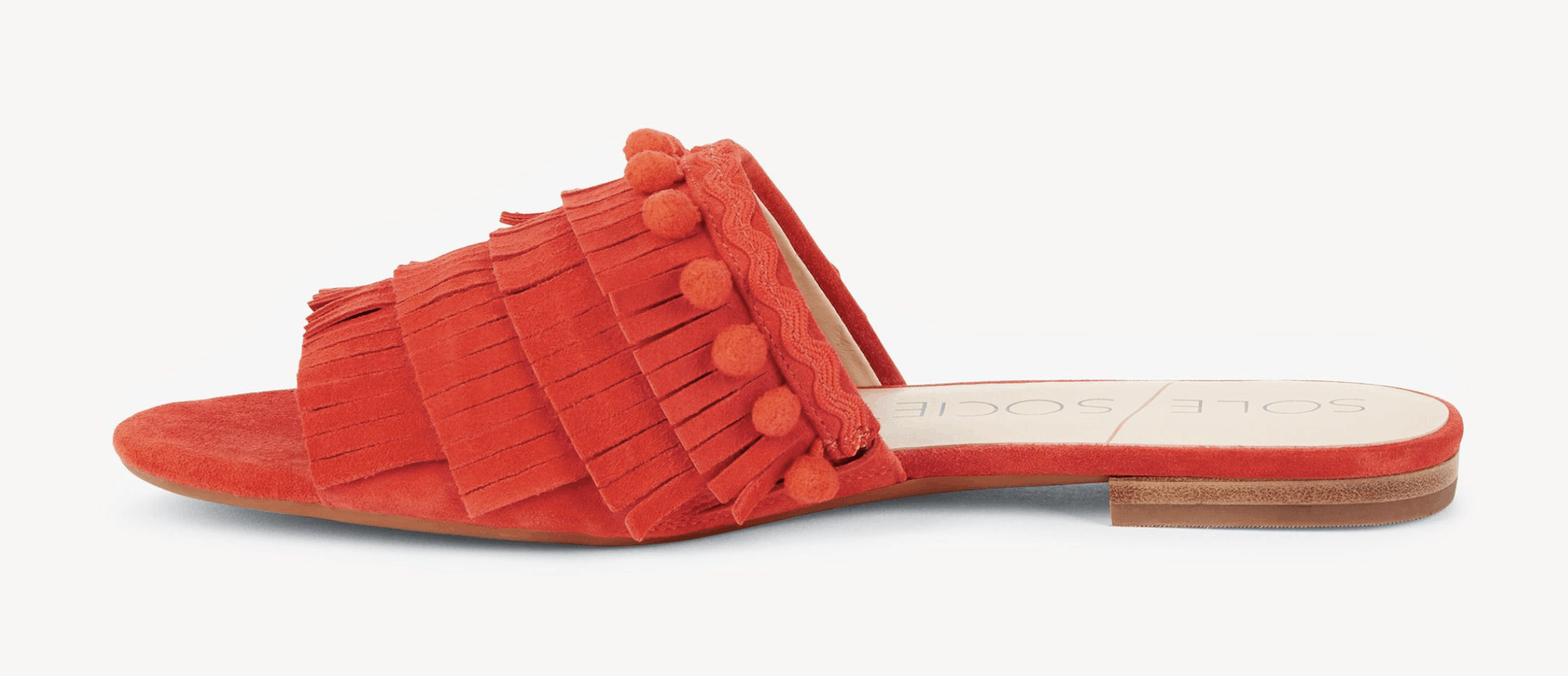 Shoes – Sole Society
These unique slip-on shoes should be on every girl's spring wishlist. They look comfy enough for a campus commute, and will definitely draw some attention to your pedicure while they liven up any outfit. They're perfect for a summer day, or even warmer spring or fall afternoons, and their bright yet monotone look means they go with almost anything!
The quintessential tote or backpack: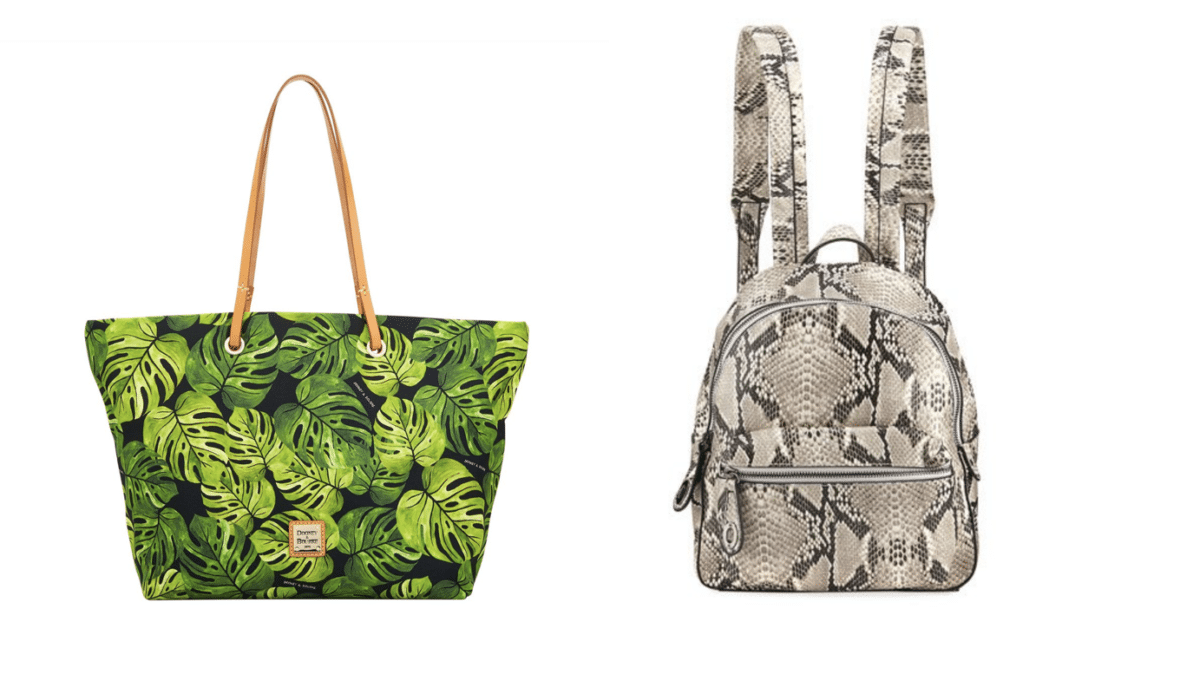 Products: Tote bag – Dooney & Bourke, Backpack – KC Jagger
Whether you're like me and have never been able to cope with the many zippers of a backpack, or you love separated spaces and the ability to keep a well-organized bag together, there's no questioning the importance of a nice big backpack or tote to a college student. We have notebooks and textbooks and laptops and endless pens and planners to carry around all day, so investing in a unique and undeniably cute thing to put them in sounds like a great idea! Plus, it's a great way to add a little pep to your step every day without having to think about it.
A little piece of advice: I like to avoid bags that are very fixed within a certain color scheme; I prefer a bag that either makes a statement of its own or can go with almost anything so I don't have to worry about it matching with my outfits!
Statement pieces are my favorite way to let my clothes help me feel a little more confident because I don't have to change my style or outfit at all! All it takes is an extra few seconds to put a necklace, or a pair of shoes on, and I have a completely different look and attitude. Plus, I can reuse outfit combinations that I love and just change one little thing about them, and no one notices that I've worn almost the exact same thing before, so it's a great way to look like I'm always updating my wardrobe while spending almost nothing!
You might think this is a bit of a stretch, but adding a little quirk to your outfits could even help you do better in class; it's often said that confidence is directly related to performance, and so feeling a little more unstoppable because of what you're wearing can actually help you achieve your goals better! After all, Coco Chanel also said,
'Dress shabbily and they remember the dress; dress impeccably and they remember the woman.'
What do you think?
Do you think a little tweak to an outfit could improve your performance every day? Did you try it? Leave a comment and let me know!