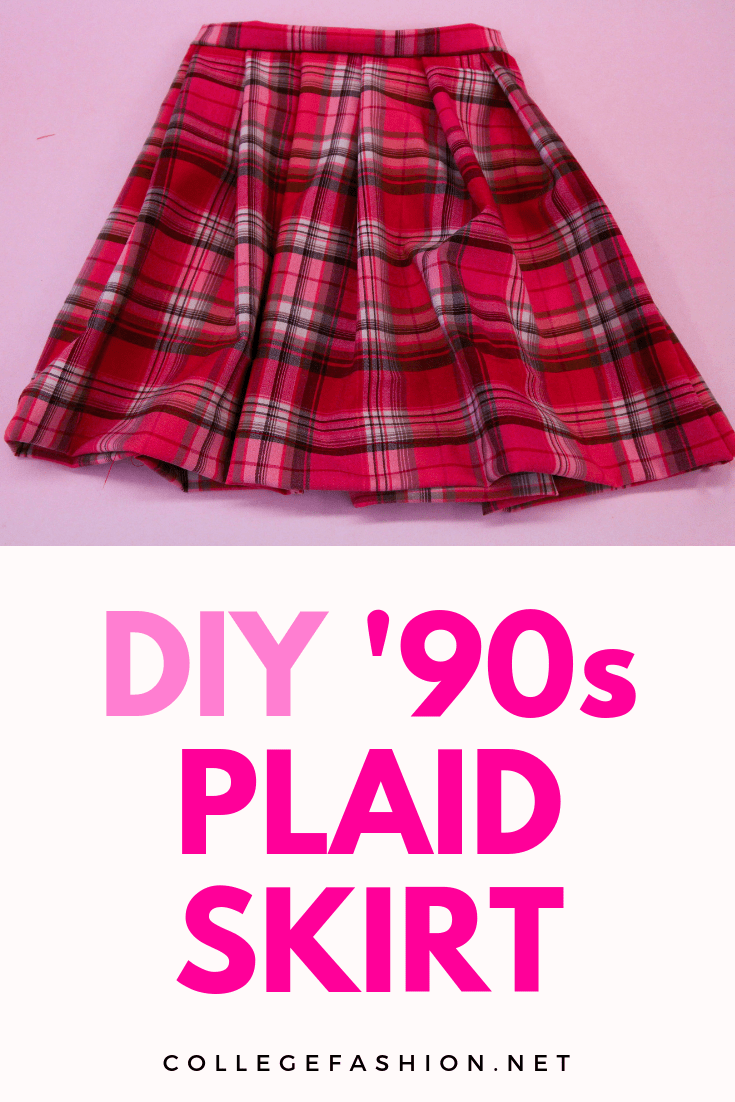 For this week's DIY tutorial, I'm going to show you how to sew a pleated skirt. These were popular in the 1990s, especially in a plaid print, and have resurfaced in recent years along with other '90s trends.
This season, bright, colorful plaids have been popular on the runways, and should be a street style staple in the upcoming months. I've used a shocking pink, but you can sew this up in under half an hour for the perfect last-minute Cher Horowitz Halloween costume. Keep reading to learn how: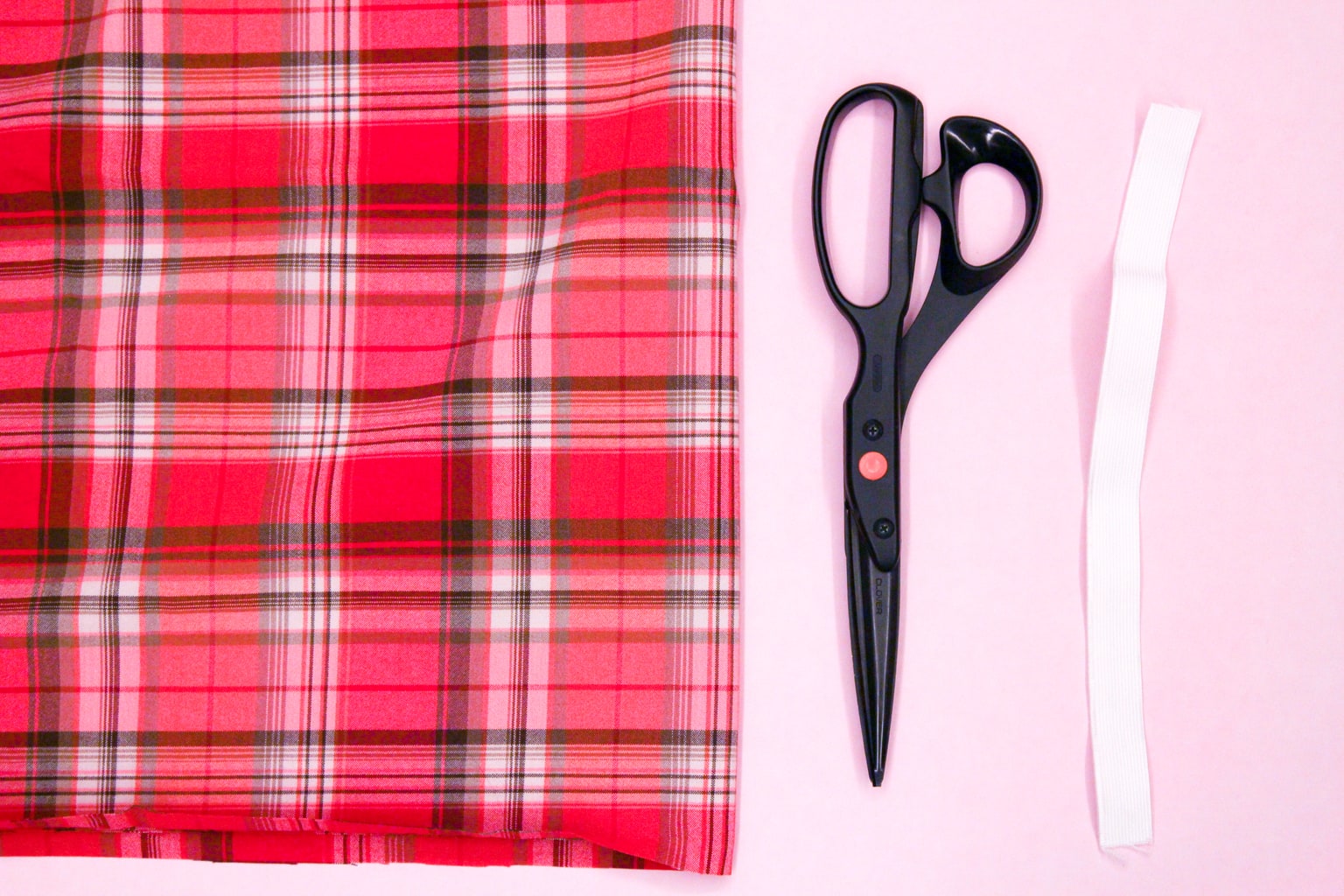 Things you will need:
 1/2 – 1 yard of fabric of your choice
How to Make It
Step 1. Cut out your fabric. To make the skirt piece, take half of your hip measurement and multiply that by three. That will be your width. The length is however long you want the skirt to be.
Step 2. Add seam allowance to all of the edges. Cut two of these big rectangles out for a front and back (mine were 52×25 inches). For the waistband, cut out two long rectangles with the width of half of your hip measurement, and double the size of the elastic band. Mine measured 16×3 inches.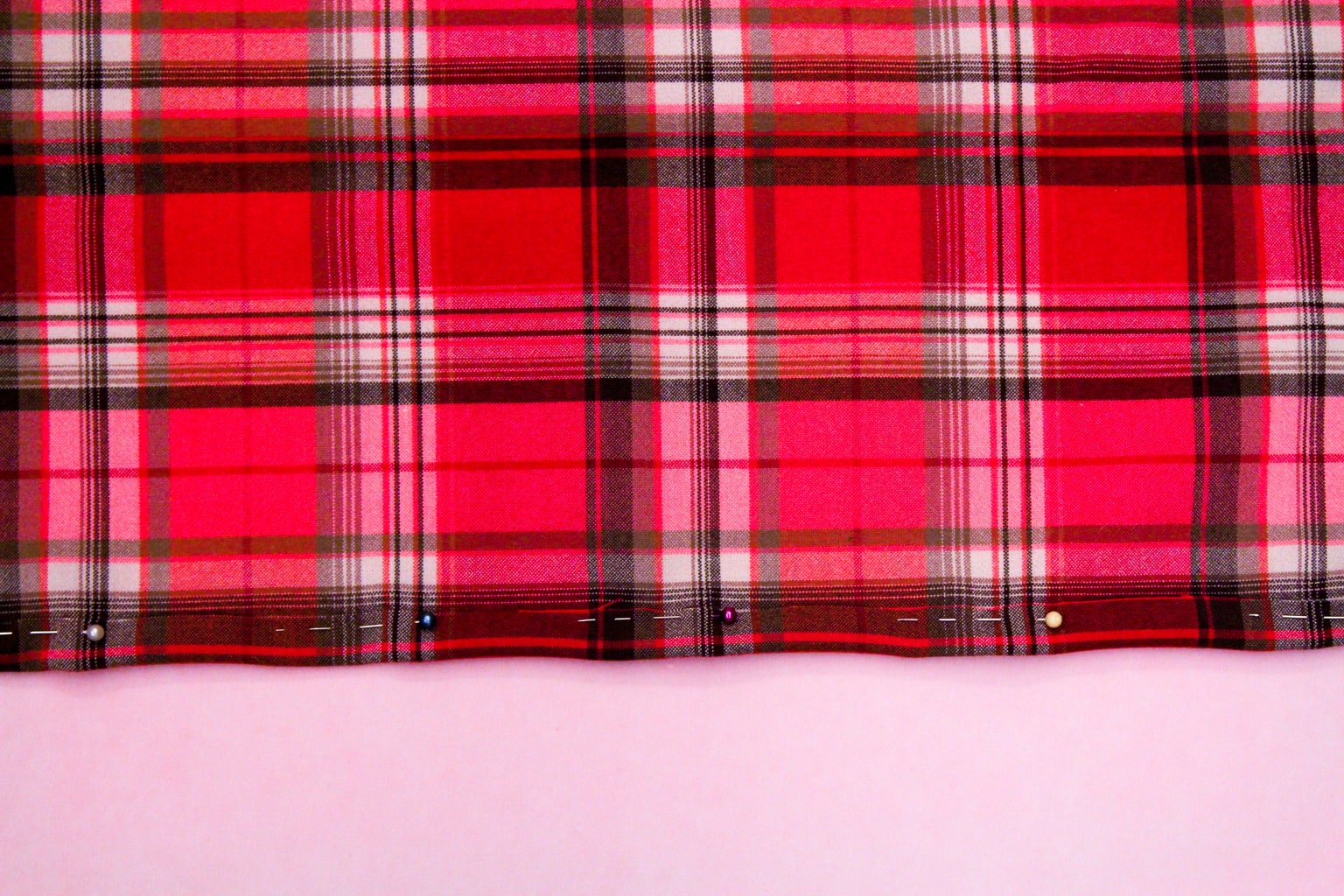 Step 3. Hem both skirt pieces by folding the bottom up and sewing along the edge.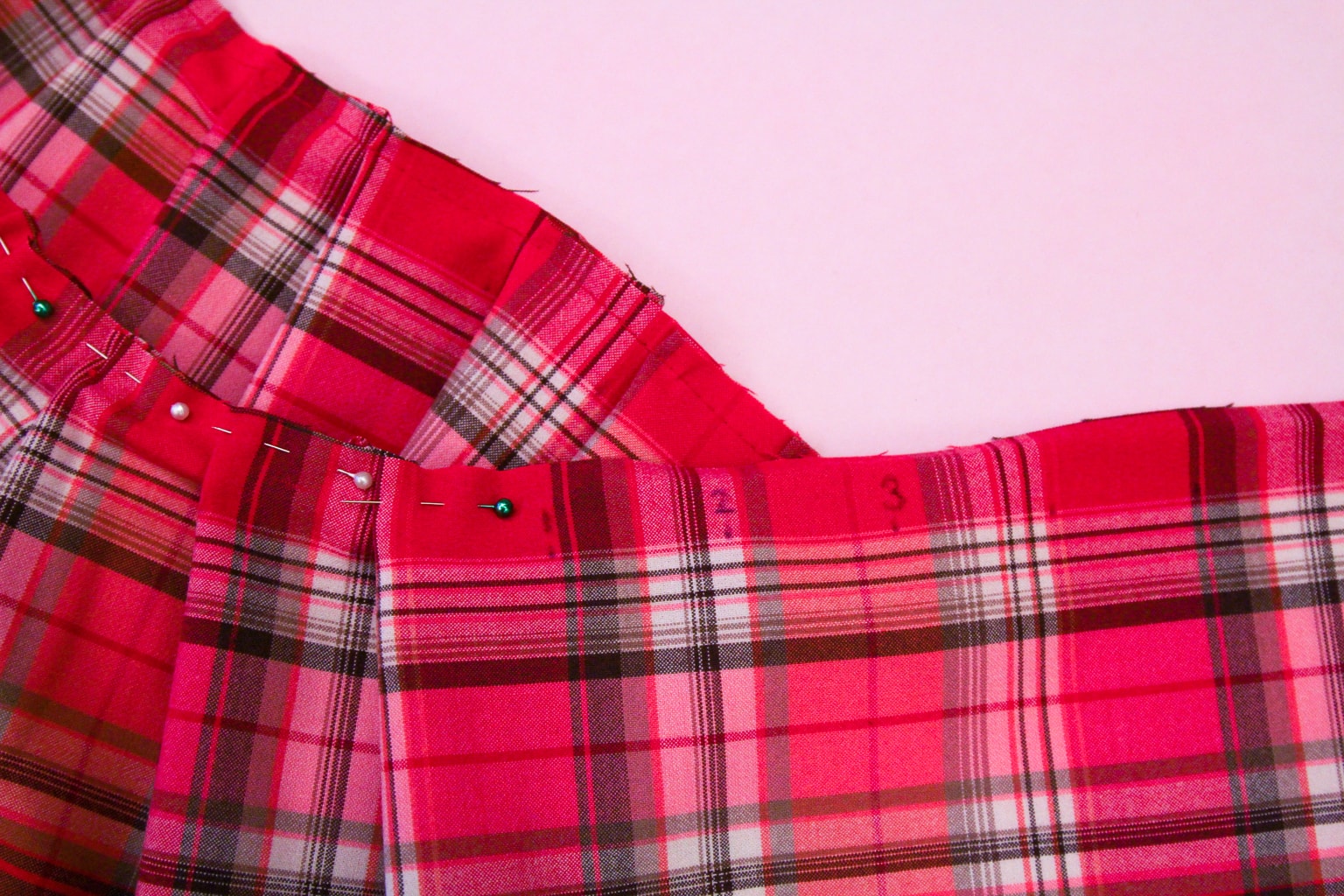 Step 4. To create the pleats, mark out two inch increments on the top of your skirt fabric, then fold points 1 and 3 (pictured above) together and pin to the side. Repeat this along the skirt to create knife pleats. Then use a long stitch to secure the pleats into place.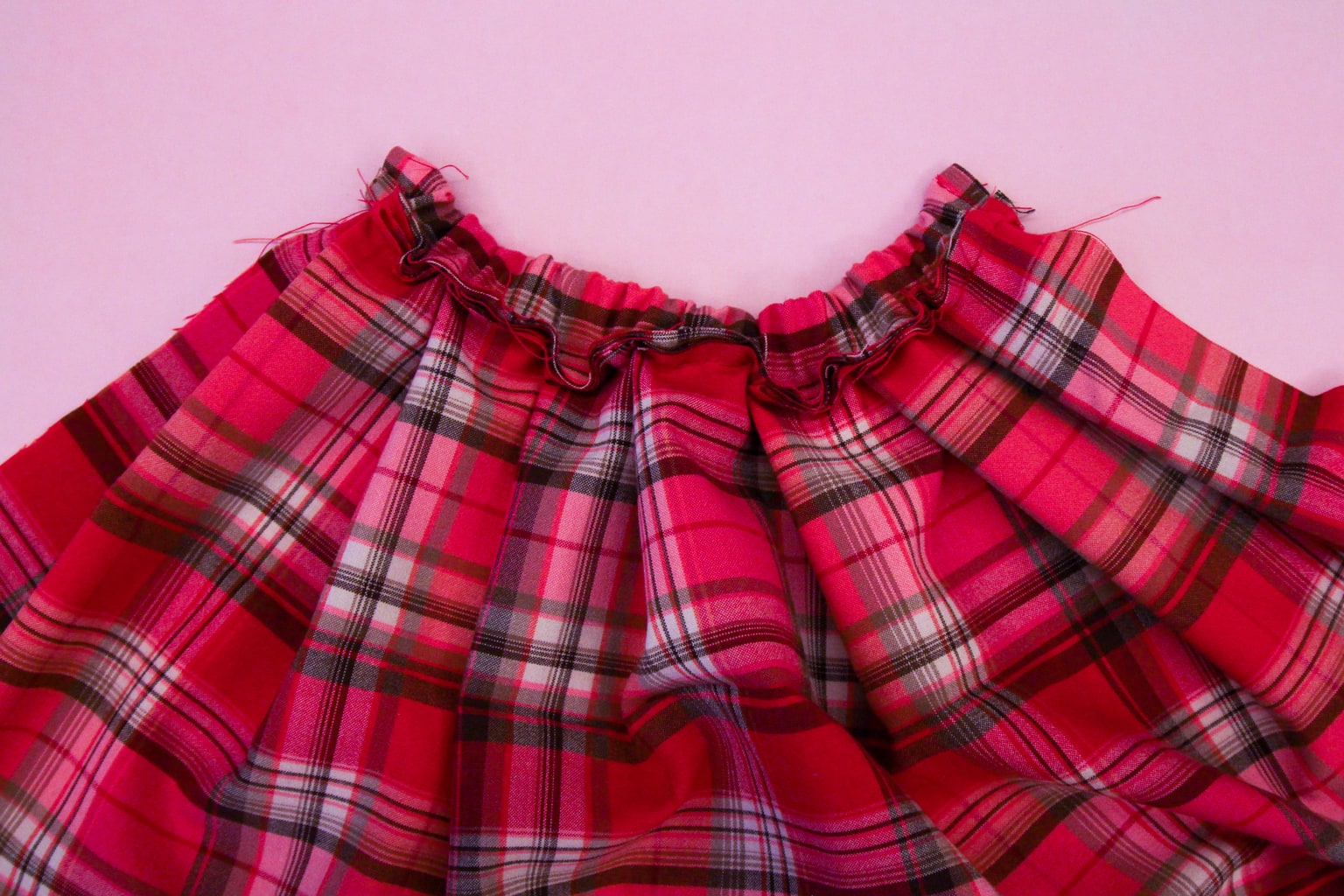 Step 5. Attach the waistbands to the skirt pieces by folding the waistband in half, then sewing it "right sides" together to the skirt piece. On the back, insert the elastic using a safety pin, and sew it into place using a straight stitch on either end. The elastic should measure half of your waist measurement.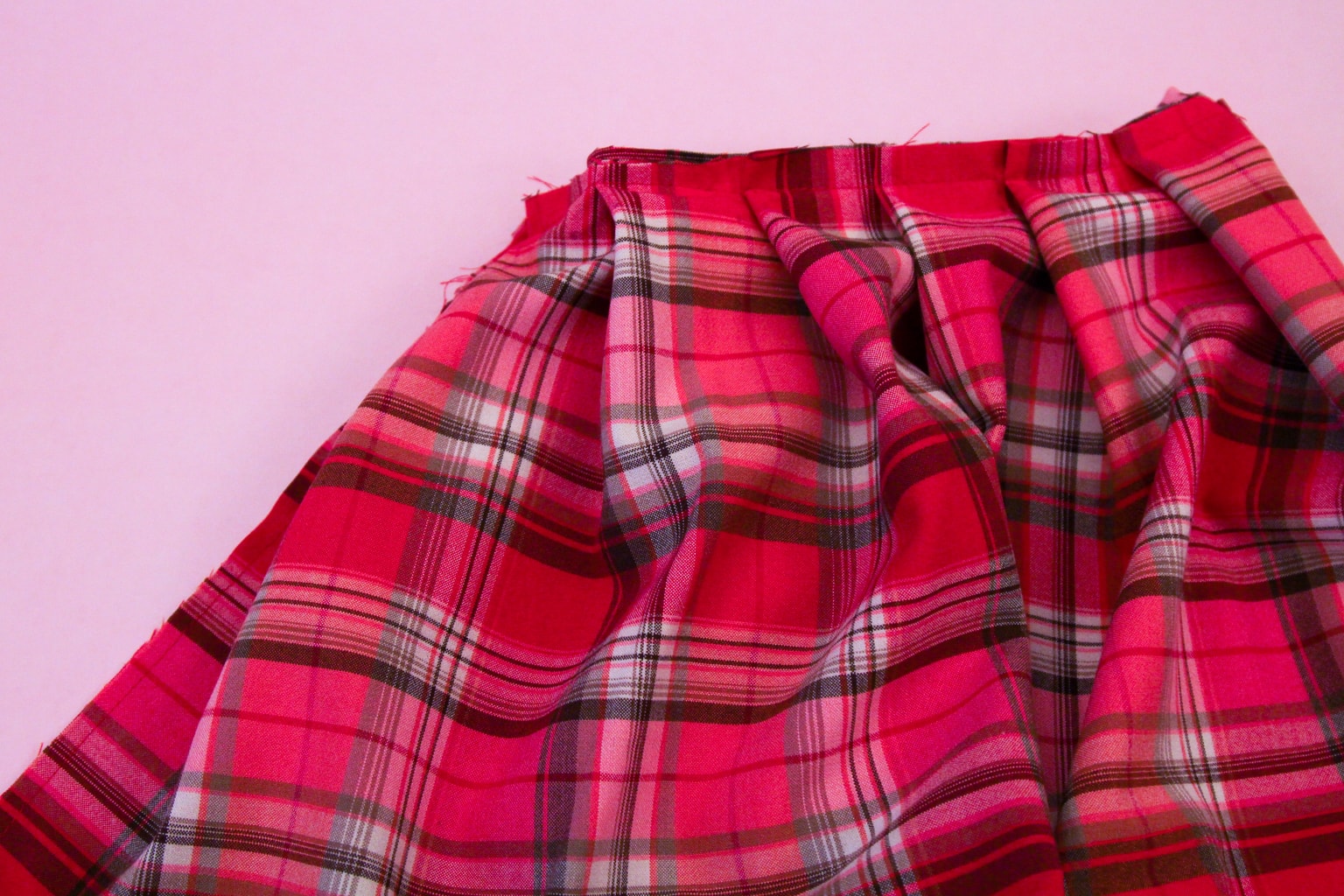 Step 6. Pin the front and the back of the skirt together and sew along both of the side edges.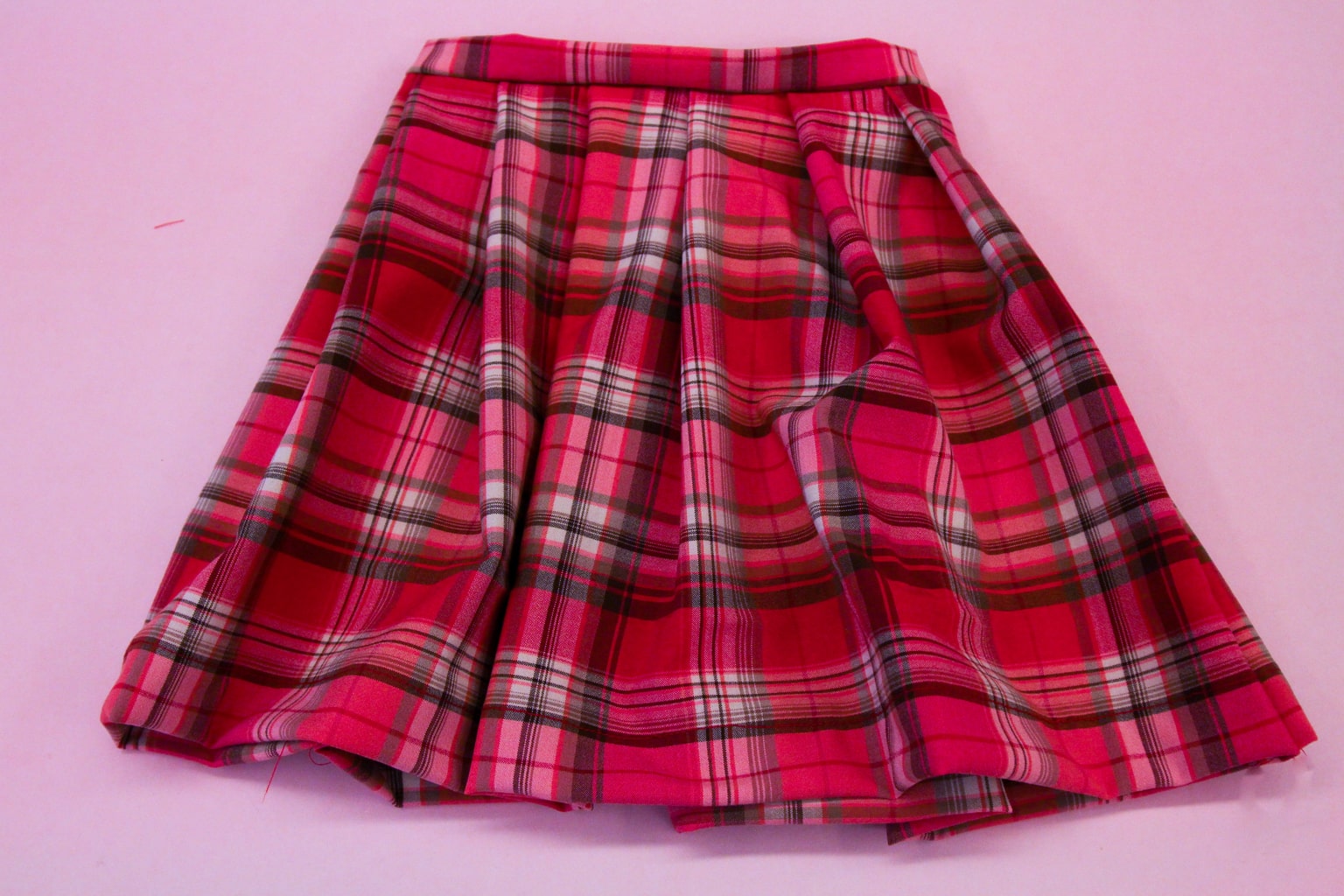 *Optional* For a more professional look, you could install a side zip instead of using the elastic.
Will you be making this skirt?
Have fun with this swishy skirt! Although the one I made looks very fall-appropriate with the plaid, try out different variations of the fabric, pattern, and length for a different effect. A long chiffon skirt in a pastel fabric would look ethereal and romantic, whilst a cotton miniskirt would better suit a preppy or sporty look.
As always, share your creations over on Instagram by tagging us @collegefashion. I look forward to seeing what you all make!