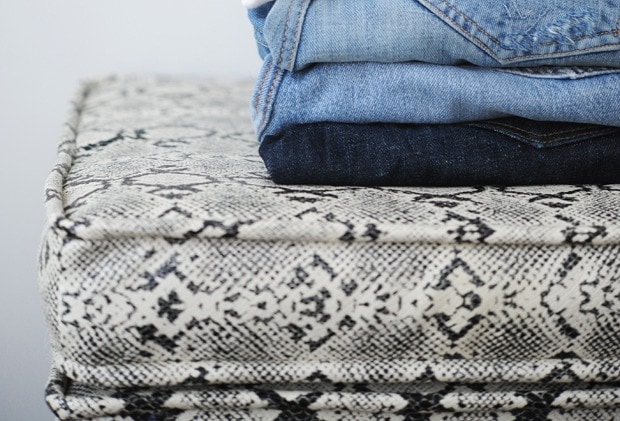 It can be tough to come up with cute outfits during winter break. You're exhausted from finals, it's freezing outside, and you just want to be warm and cozy and not put too much effort into anything. Even the most fashionable girls can fall into a rut under these conditions.
The other problem with winter break fashion is that you likely don't have access to your full wardrobe. (See our tips on packing for winter break for tips on how to maximize what you do bring.) If you flew home from college, you may only have a small carry-on suitcase with you. Talk about limited fashion options.
To help you get dressed during the relaxing – and laziness-inducing – days ahead, I've created three winter break outfit ideas. All three surround a pair of basic jeans – the ultimate cozy winter staple, and something you'll definitely have packed in your suitcase. (Note: We assume you'll add a coat and/or swap in boots if it's cold where you live!)
Here they are:
Look 1: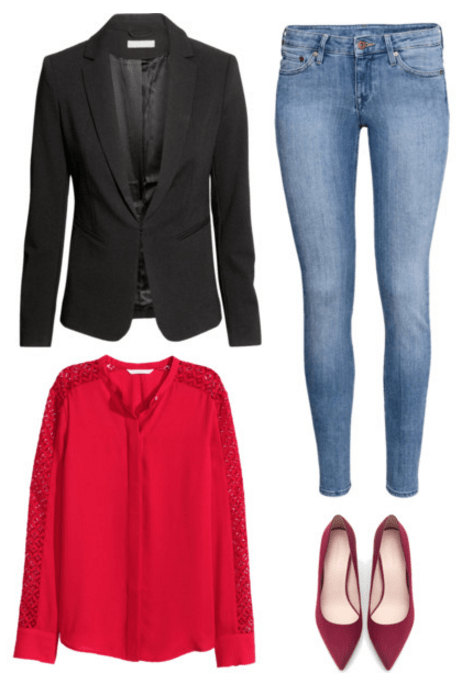 Products: Blazer, Blouse, Jeans, Shoes
This look appears super polished but is simple to put together. It would be great for a casual night out or going to a fancy brunch with your family.
Start with a red blouse with lace sleeves and pair it with light blue jeans. Add a black fitted blazer over top for polish in two seconds flat. Finish this classic winter look with burgundy pumps. You'll stand out and stay warm in this chic ensemble.
Look 2: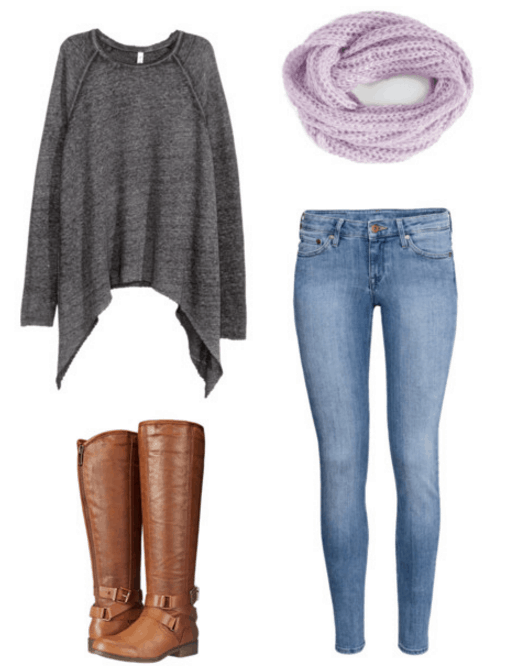 Products: Top, Scarf, Boots, Jeans
This is probably everyone's go-to lazy day outfit formula, and for good reason: It looks super cute and is as comfy as your pajamas.
To get this look, grab your jeans and pair them with a dark gray asymmetrical sweatshirt. For a pop of color, add a knit lavender infinity scarf. (If you don't have one, it's highly likely you'll receive a scarf of some kind as a holiday gift – wear that.) Tie the look together with a pair of cognac-colored boots made for the winter weather.
Look 3: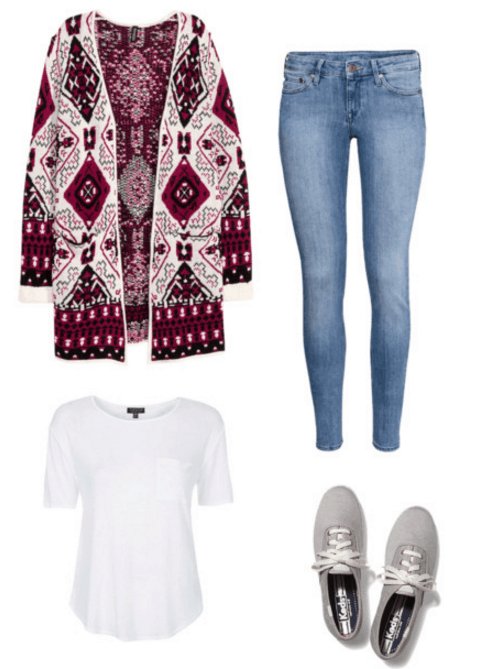 Products: Cardigan, Tee, Jeans, Shoes
For a comfy and chic look perfect for days spent shopping around town or wrapping presents with your family, pair your go-to jeans with a red jacquard-knit cardigan. Add a white pocket tee and gray sneakers to complete your look. This outfit is sure to keep you cozy, warm and stylish at the same time, and that's what winter break fashion is all about.
What do you think?
Which ensemble would you wear? What's you go-to winter staple? What are you packing for winter break? How do you style your favorite jeans? Let us know in the comments section below.