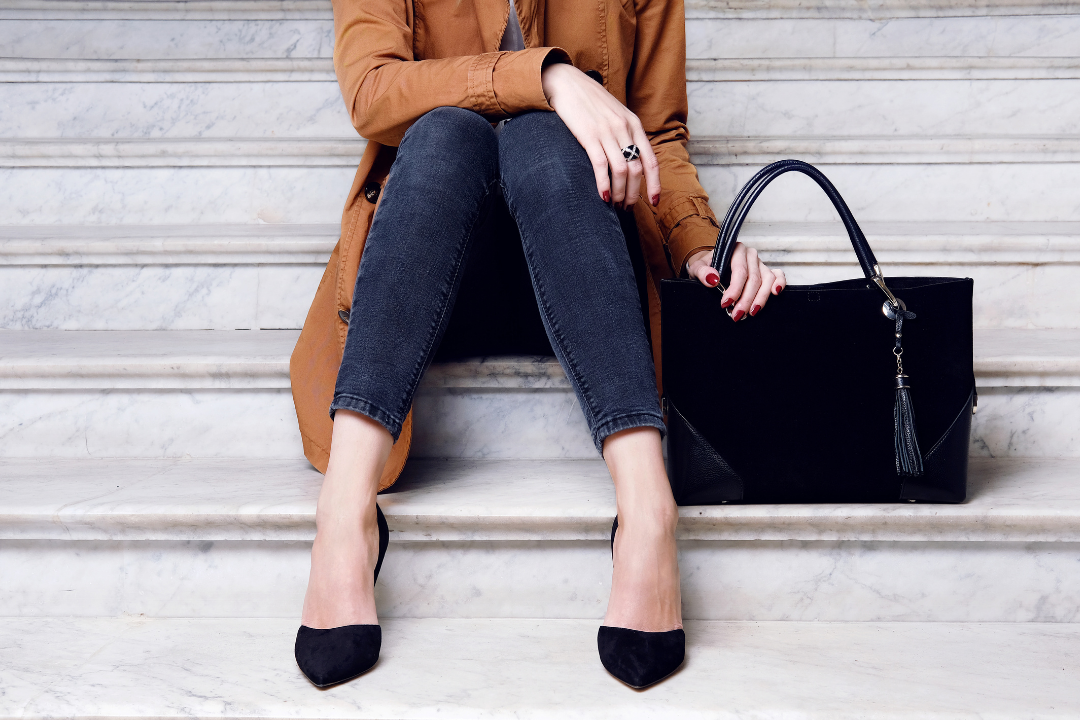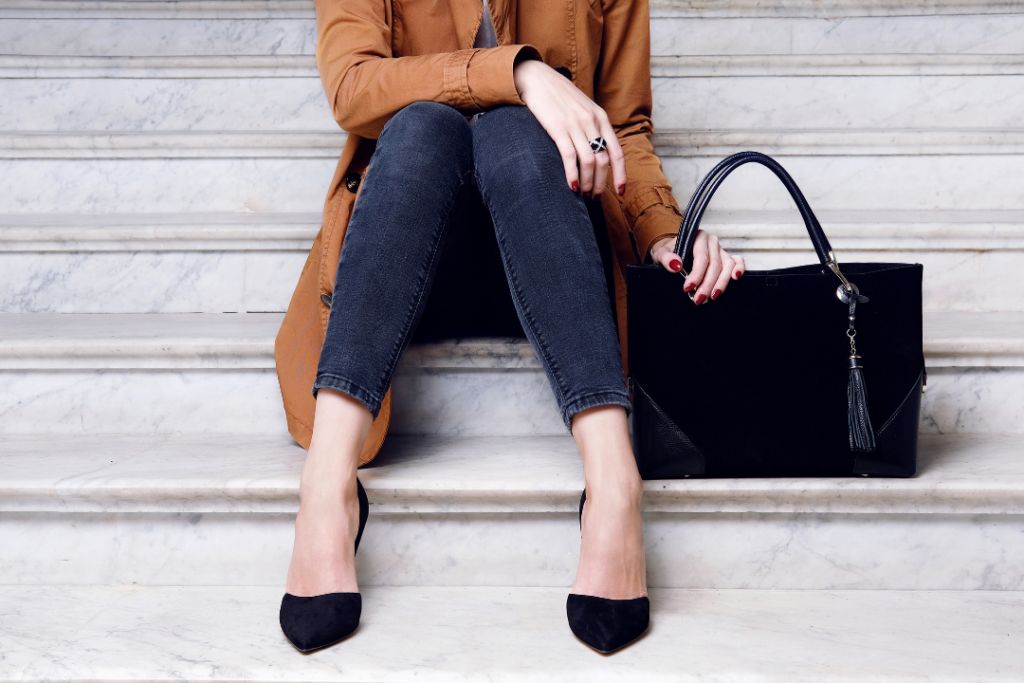 Welcome to the latest edition of Ask CF! Every two weeks, we select a reader fashion question and answer it here on the site. Do you have a specific fashion question for us? Scroll to the bottom of this post to learn how to send it our way!
I recently started grad school, and I feel like I'm in between fashion eras of my life. I don't feel young enough to be wearing sweats and yoga pants every day or shopping at Forever 21, but I'm still a student and not making enough money to wear suits and shop at high end stores yet.

Do you have any suggestions on how to style outfits to feel older and more professional, while maintaining my budget and my remaining youth?
Our Response
This transition might feel a little awkward, but personally, I think it's great: It's a time in your life where you're discovering and defining your personal style. The key to working towards a more mature, professional look is to pick out a few pieces that embody the style you want to project, and then use those as a base for the rest of your outfits.
Lucky for us struggling college students, many inexpensive stores have built up their professional wardrobe stock. Stores like Target, Zara, and H&M have cute blazers, blouses, and skirts that are sophisticated and can even be work-appropriate. And even though Forever 21 has a bit of a reputation, they actually have a good selection of both basic items and dressier items that when paired well with other pieces, can look quite polished.
When it comes to retaining your youth, it's easy to do so long as you consider your personal style. For example, if you're a blazer girl, find one in a fun color or pattern that'll keep you modern and fun. Or, if you like to accessorize, pick pieces that really speak to you and make them the focus of your outfit. Another way to keep yourself looking young, yet professional, is to opt for streamlined silhouettes with long, modern lines.
It's crucial, however, to remember the idea that less is more. The easiest way to look polished and mature is to not try and achieve too many things at once. Choose your trends wisely and only wear one or two at a time.
Hopefully, this advice will you help you with some of your outfit selections! Below, I've created three college-to-grad-school outfits as inspiration.
Outfit #1: Polished but Youthful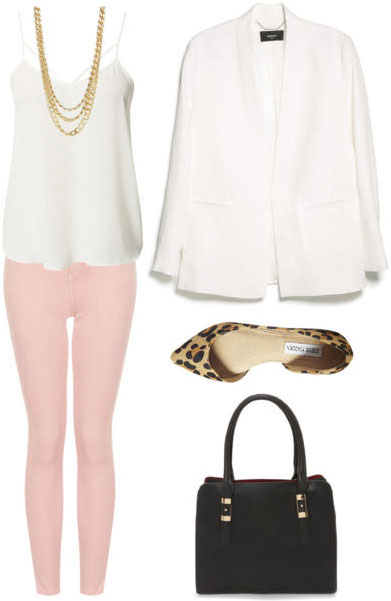 Product Information: Blazer, Blouse, Pants, Bag, Shoes, Necklace
As illustrated in the outfit above, the right blazer can do wonders to an outfit. Here at CF, we're obsessed with blazers: The right one makes you look immediately polished and can be worn to both casual and professional events. The crisp white blazer above, when paired with colored denim and a polished tank, creates a chic outfit that would be great for a variety of events.
Outfit #2: Polished for the Workplace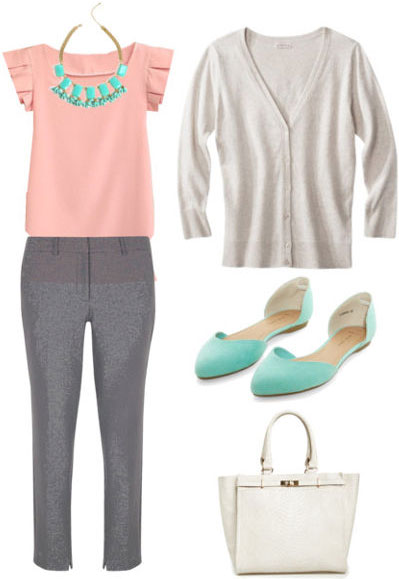 Product Information: Trousers, Blouse, Necklace, Shoes, Purse, Cardigan
This example is aimed more towards the workplace. Pants that hit at your ankle are cute and contemporary – the perfect bridge between young/modern and professional. When dressing for work, it's most important to stick to your dress code, but to keep your look stylish, be sure to have fun with accessories as much as is allowed.
An easy way to make more outfits out of your clothes is to have a neutral base and then add inexpensive but stylish extras – like a statement necklace and pretty flats, above – to make totally new looks each time!
Outfit #3: Weekend Casual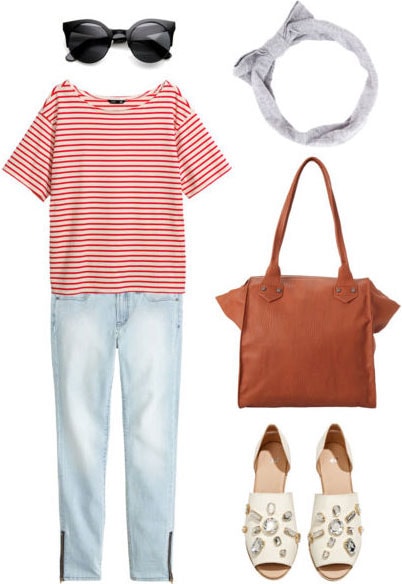 Product Information: Pants, Striped Top, Sunglasses, Tote, Shoes, Headscarf
One of the easiest ways to look more polished and sophisticated is to keep it simple. Classics like striped t-shirts and light wash jeans are summer staples and keep you looking fresh and put-together all day long. Against the background of the simple tote, headband, and sunglasses, these sandals (even though they're a neutral color) still pop because of their embellishments.
Do you have a fashion question? Send it our way!
Is there something in your closet that you can't seem to figure out how to wear? Do you have an event coming up and need an outfit idea? Do you have a specific fashion conundrum you need help with?
If you have a question you want to see answered in this column, just send it on over via email to askcf @ collegefashion.net and one day you might see your question answered right here on the site!
Please note: We get A LOT of email and unfortunately we will not be able to respond to every single question. However, we will read through each question and then decide which ones will be most helpful to the most readers. Thank you for your understanding.
What do you think?
How do you keep yourself professional, yet youthful? Where do you like to shop for more mature outfits on a college budget? Do you like the outfits I picked out? Which one is your favorite? Please let me know by leaving a comment below!