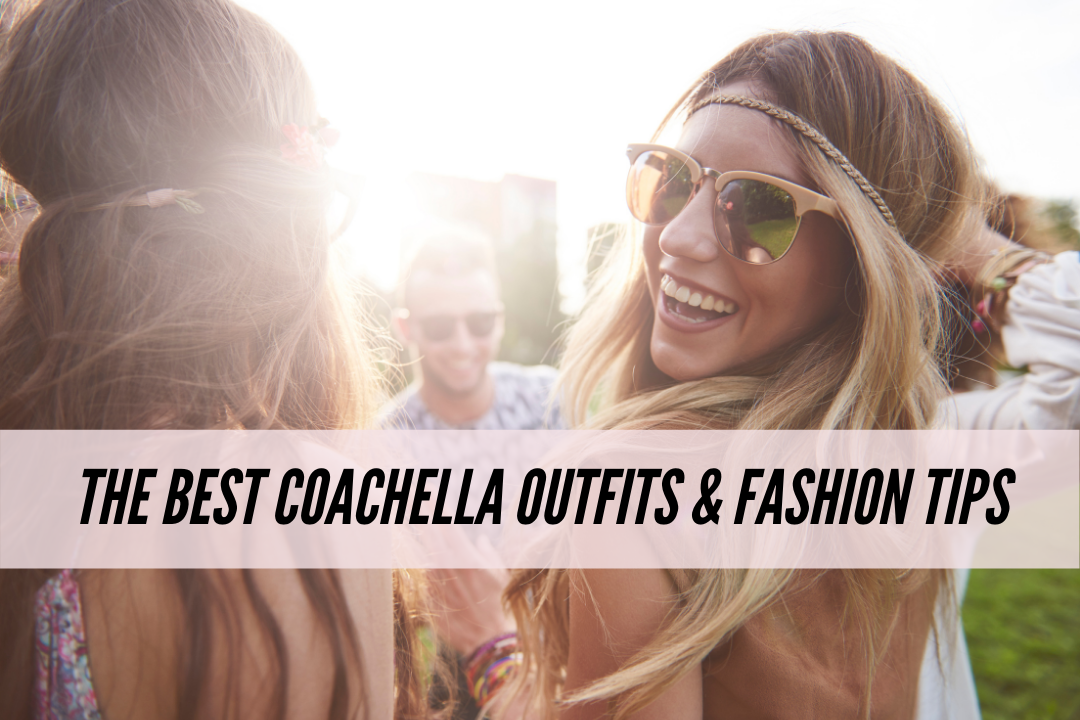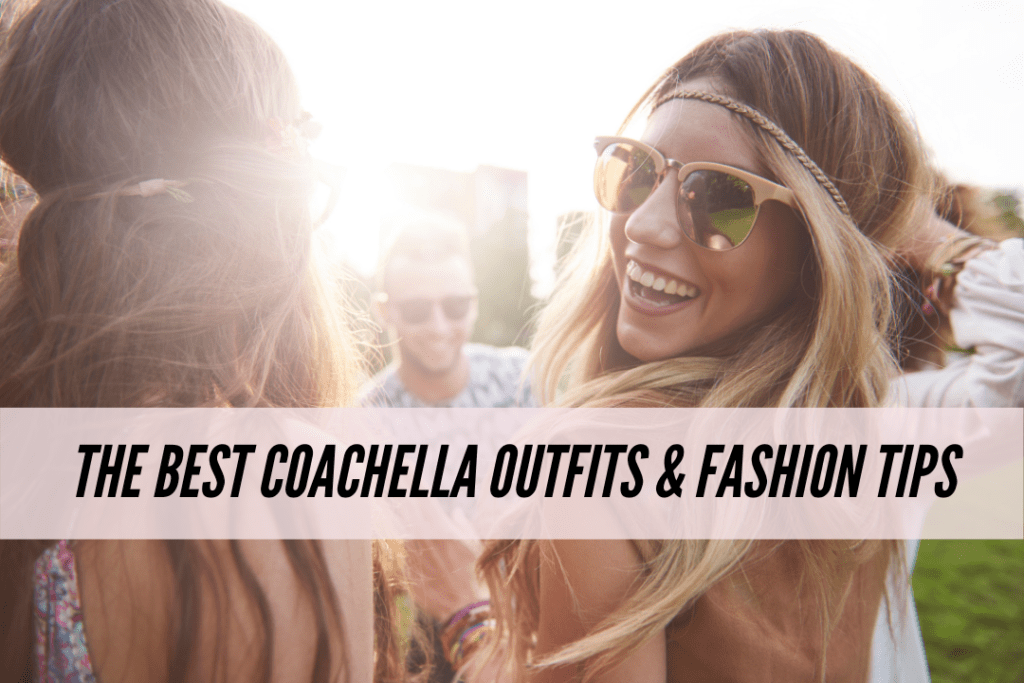 It's that time of year again where for two weekends our Instagram feeds fill with content from the much-anticipated music festival in California. Coachella 2019 is here!
Sadly, I haven't been able to go to Coachella before and won't be making it this year. Nonetheless, observing all the fashion at Coachella (via social media) is practically an obsession for me.
One thing I love about festival fashion is that it's unique, fun, and artistic. Everyone creates their outfits weeks in advance. Because of this, I made these outfits inspired by Coachella.
This year you will see lots of neon, biker shorts, bikini tops, lace, mesh, crochet, fanny packs, and many, many, many chunky, platform shoes.
The most important thing I have heard is that it gets extremely hot at Coachella Valley and wearing the least amount of clothing is the best. So, crop tops, shorts, skirts, and dresses are the best.
Here are some Coachella 2019 outfit ideas for those attending the festival (or just dressing like it):
Coachella Outfit One: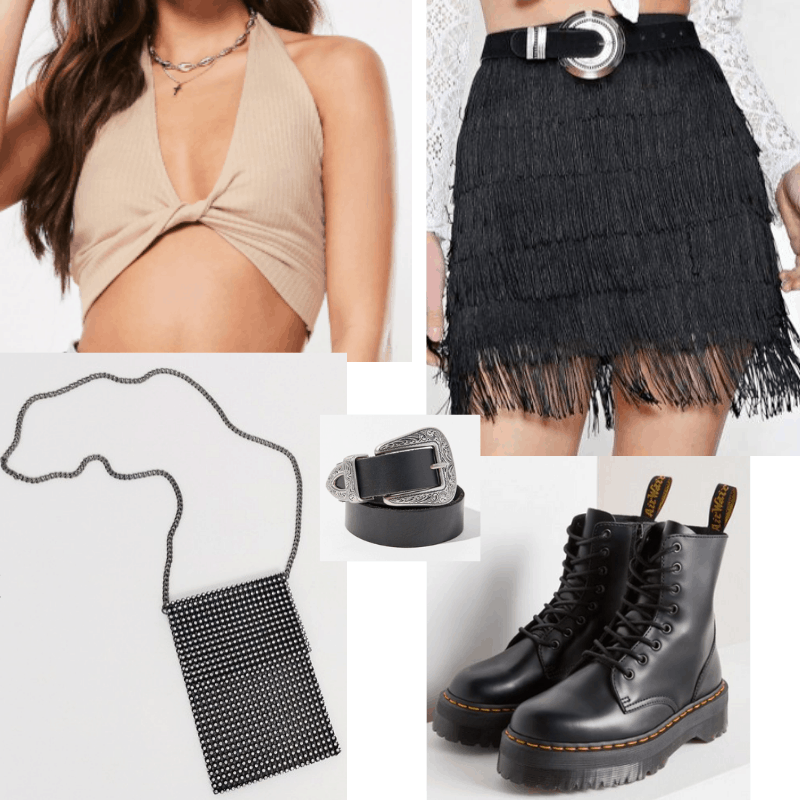 Products: Crop top – Missguided, Skirt – Nasty Gal, Boots – Urban Outfitters, Belt – Urban Outfitters, Pouch – ASOS
This outfit gives me total Coachella vibes. The sand color shirt reminds me of the desert and the fringe skirt adds a lot of fun to the outfit.
This outfit has only a few parts to it, making it a cool outfit to wear in the hot weather.
And of course, it has my favorite shoes ever: Dr. Marten Platforms. I swear you are going to see A LOT of those at Coachella this year.
Coachella Outfit 2: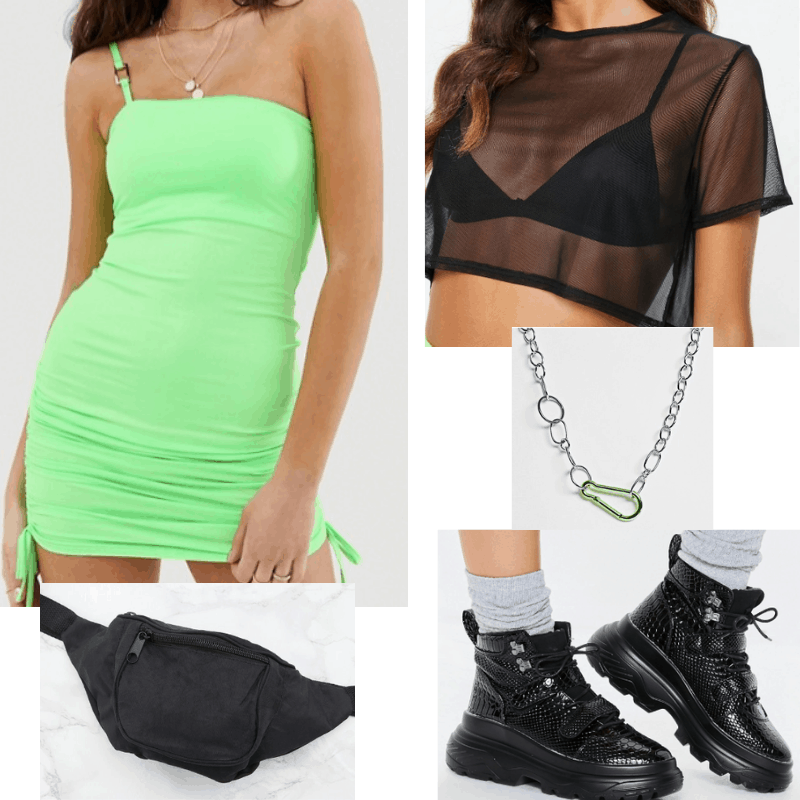 Products: Dress – ASOS, Mesh Top – Missguided, Necklace – ASOS, Fanny Pack – PrettyLittleThing, Shoes – Missguided
Neon is IN and it will definitely be making an appearance at Coachella. I'm calling it right now: You're going to see neon outfits everywhere!
What I like about this outfit is that you can put the mesh top over the neon dress to add another fun layer to the outfit. You can even layer the dress on top of the mesh shirt. SO many ways to get creative with that!
Coachella Outfit Three: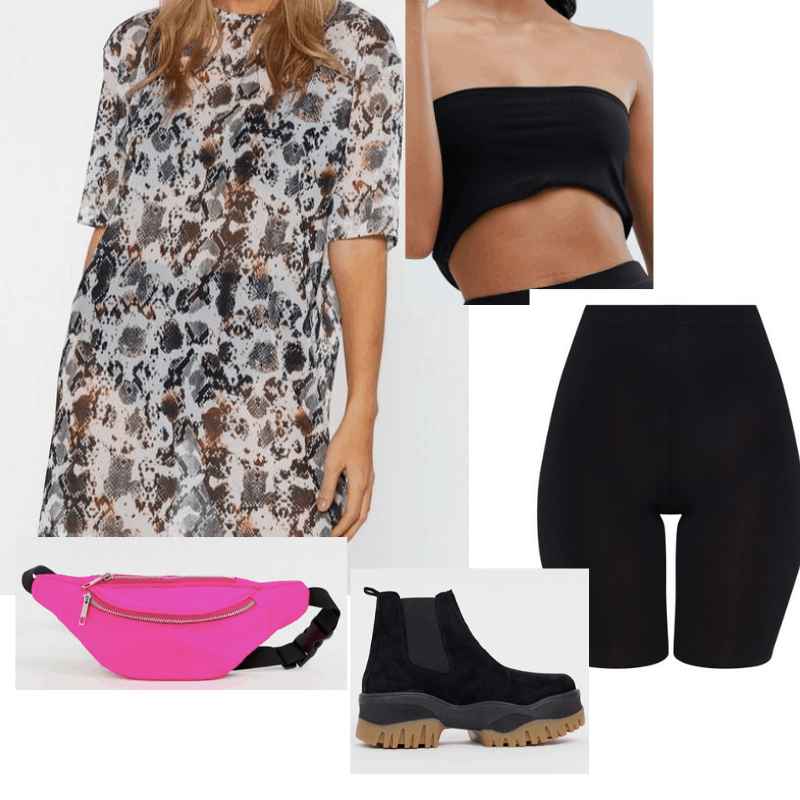 Products: Dress – Nasty Gal, Bandeau – ASOS, Biker Shorts – PrettyLittleThing, Fanny Pack – ASOS, Shoes – ASOS
As I stated before, there are going to be a lot of biker shorts at Coachella. They are a light, fun and cute way to style an outfit. For this look, I used biker shorts and a bandeau to pair with a mesh dress.
The print of this dress is super in right now and you'll be able to see a little bit of the shorts and bandeau underneath.
Finally, I added the neon fanny pack for a fun pop of color.
Coachella Outfit Four: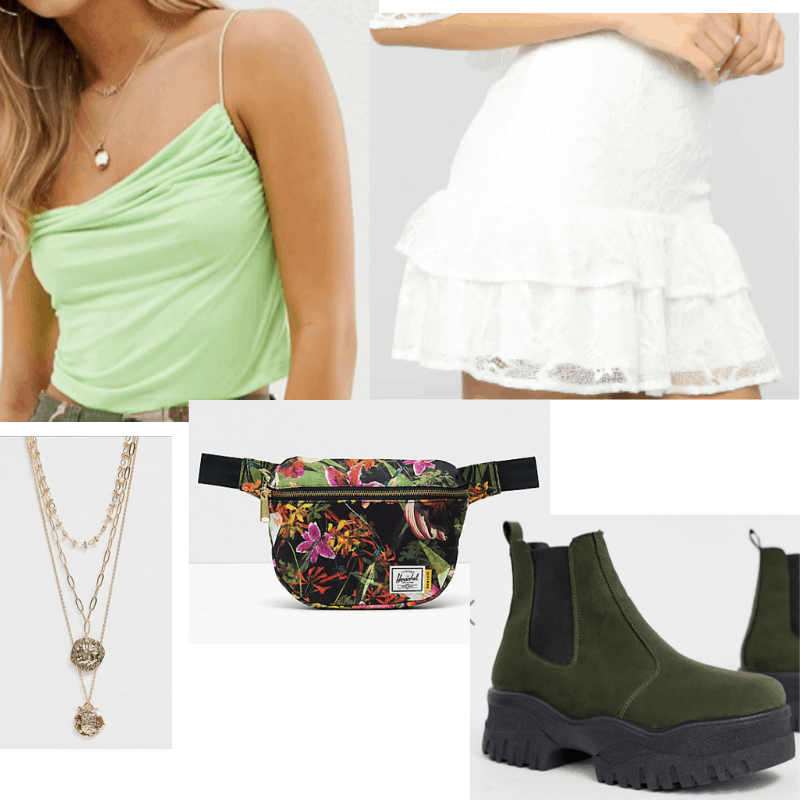 Products: Shirt – ASOS, Skirt – FashionNova, Fanny Pack – Zumiez, Shoes – ASOS, Necklace – ASOS
Lastly, I made a little girlier outfit with an edge. The lace skirt is fun and flirty. The neon top adds the edge but the clash makes a great pair.
I am a huge fan of these boots. They're chunky, which means they are super durable (perfect for the festival) and they match with the fanny pack!
Other Coachella Must-Buys:
While creating outfits, I stumbled upon some super fun pieces that I though you guys should see! They're all perfect for adding a little something extra to any Coachella 2019 outfit you have planned. Let me know what you think!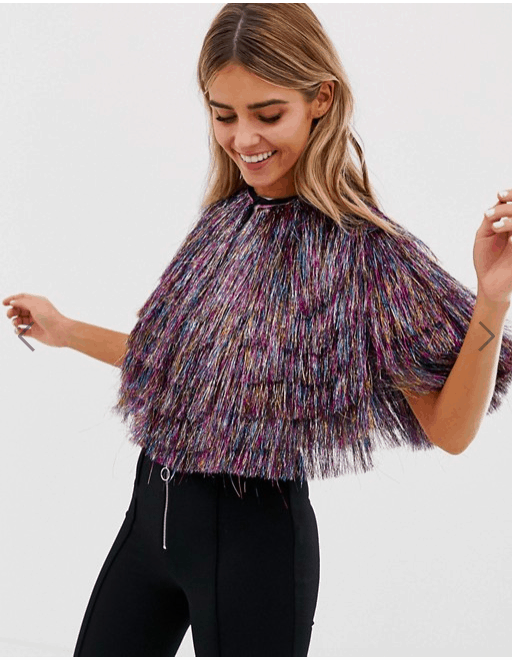 Festival Tassel Cape: ASOS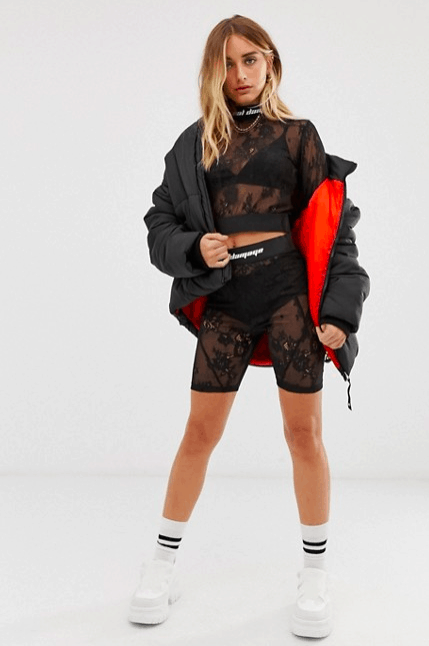 Lace Two-piece: ASOS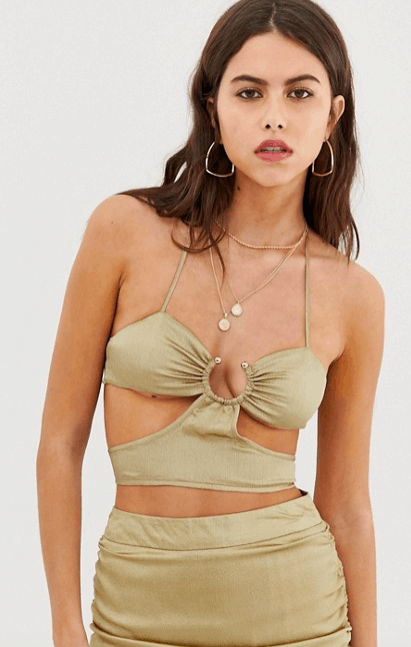 Gold Ring Top: ASOS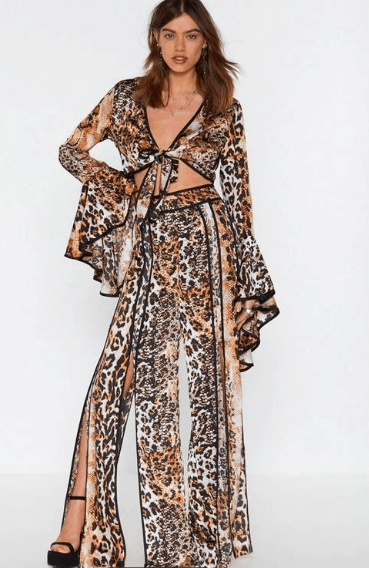 Animal Print Top: Nasty Gal, Bottoms: Nasty Gal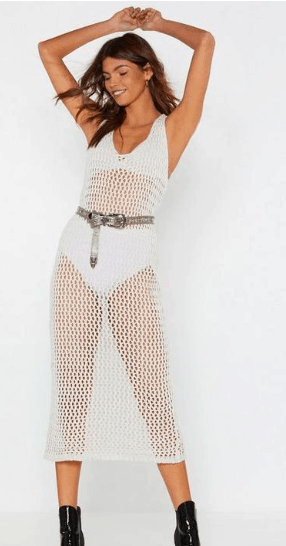 Crochet Midi Dress: Nasty Gal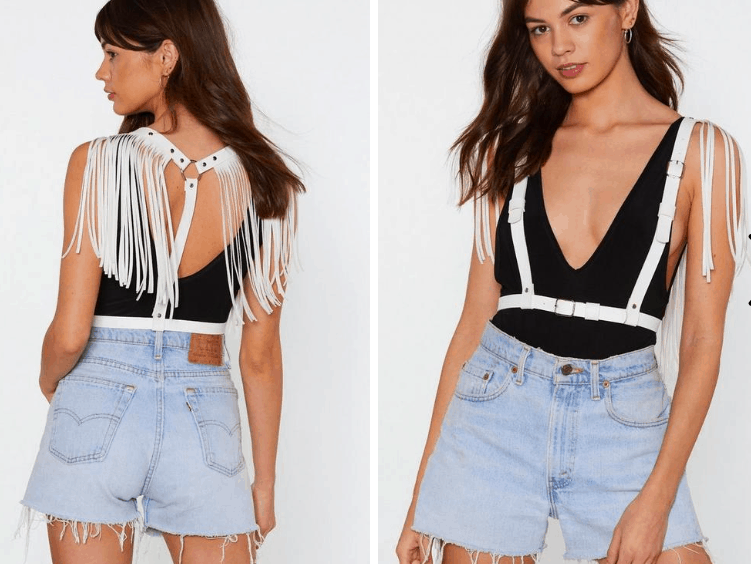 White Leather Harness: Nasty Gal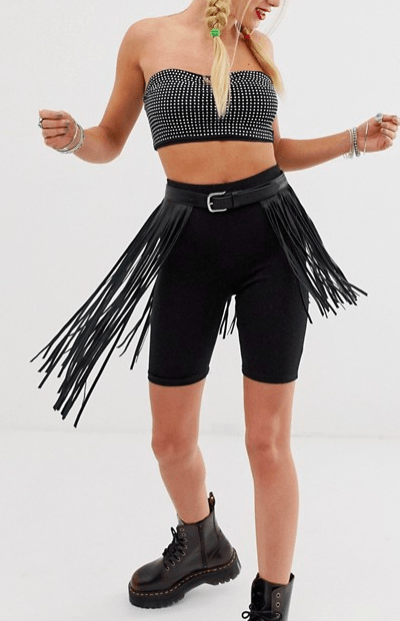 Fringe Belt: ASOS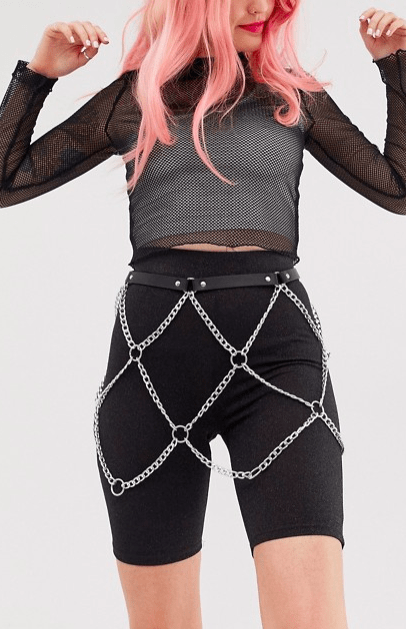 Caged Belt: ASOS
What do you think of these Coachella 2019 outfits?
Overall, Coachella is a place where you can show your creativity and fashion knowledge. Its a place where you have fun and express yourself. So go crazy with your outfits and push the fashion boundaries!
Would you wear any of these outfits or pieces? Let me know in the comments below.