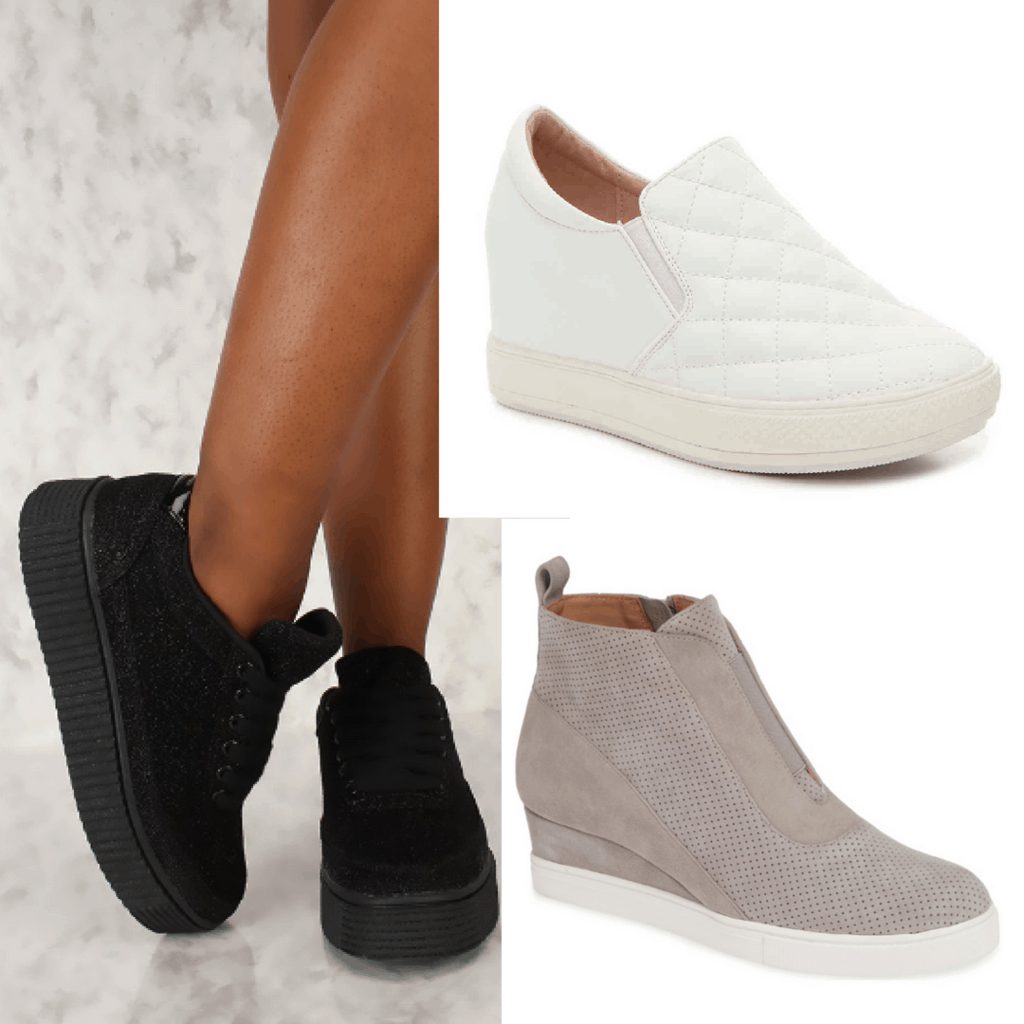 Products: Black – Amiclubwear, Gray – Nordstrom, White – DSW.
Wedge sneakers became crazy popular when Isabel Marant put them on the runway a few years ago. Some people wore them daily while others held off out of protest. A few years later, wedge sneakers are unexpected again — and they can totally make your outfit. If you were a fan a few years back, we definitely recommend busting them out for some cute day and nighttime looks.
Here are two ways to wear wedge sneakers this season:
How to Style Wedge Sneakers for Class: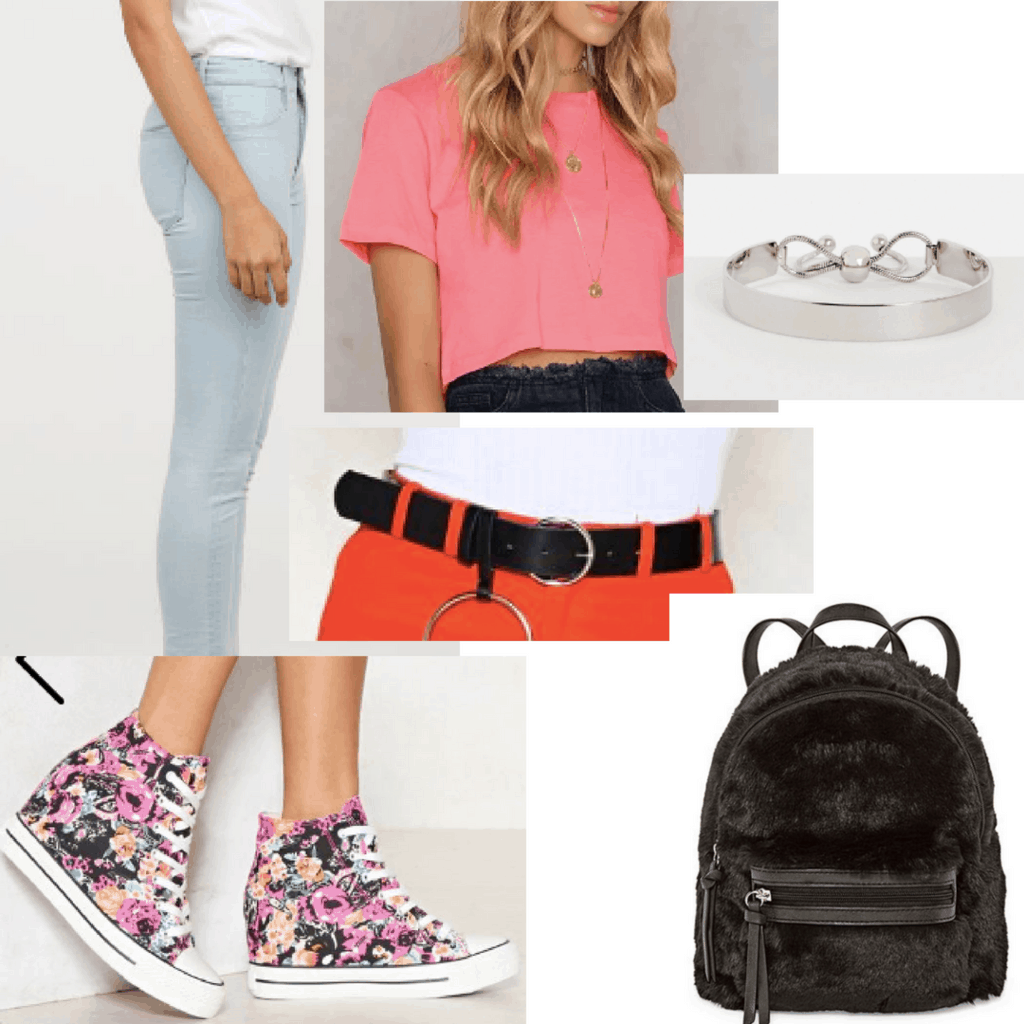 Products: Wedge Sneakers – Nasty Gal, Backpack – JCPenney, Belt – Nasty Gal, Jeans – H&M, Crop Tee – NA-KD, Bracelet – MissGuided.
Wedge sneakers are totally perfect for class. Although they are heels, wedge sneakers are completely comfortable and will help you walk from class to class without any problems. They make you look stylish and will keep you comfortable.
A nice pair of jeans is always the way to go for an easy class outfit. Pair your favorite skinny jeans with these amazing wedge sneakers, then add a crop tee. With this outfit, you'll look stylish but comfortable. To make sure your outfit isn't too simple, add a pretty belt. Then, pair your outfit up with a cute school bag and a nice bracelet. You're ready for class!
How to Style Wedge Sneakers for a Night Out: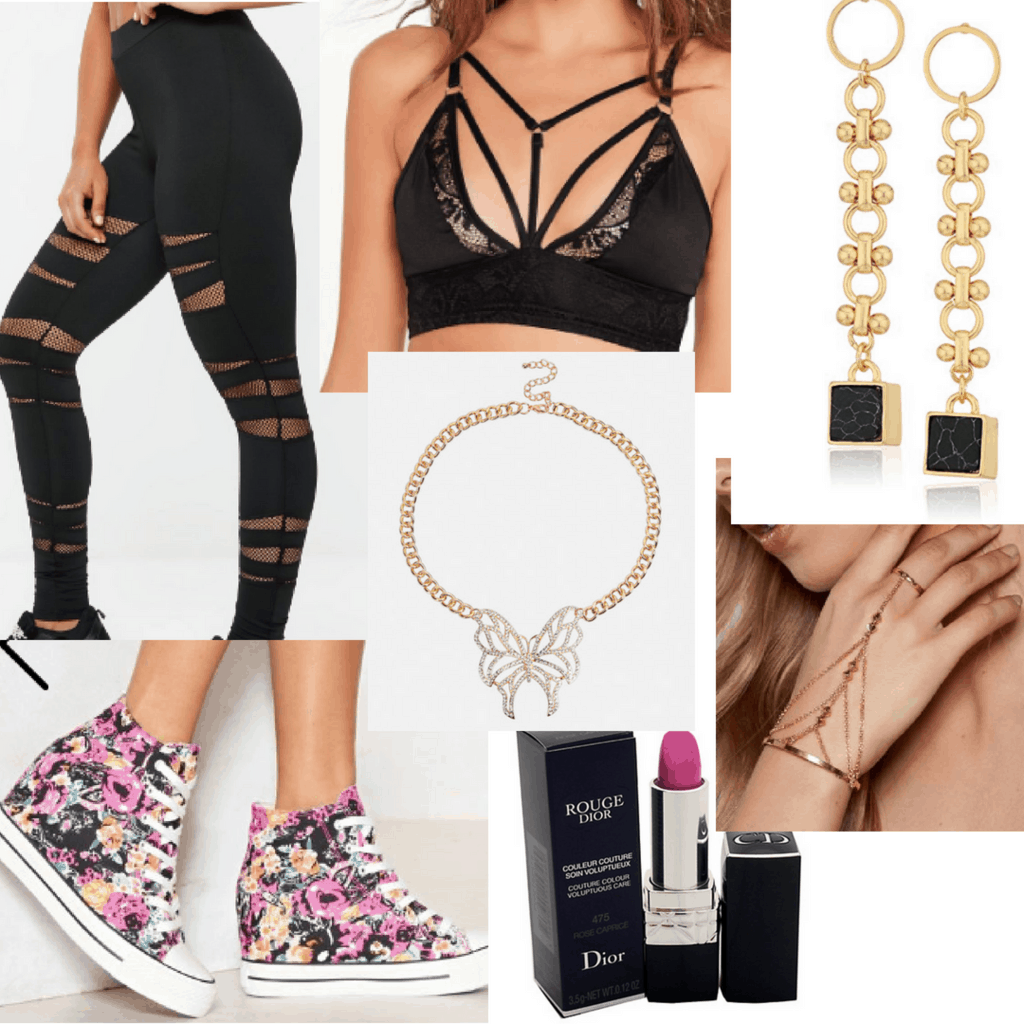 Products: Sneakers – Nasty Gal, Leggings – MissGuided, Necklace – Avenue, Lipstick – Dior, Bracelet – Nasty Gal, Earrings – Danielle Nicole / Amazon, Bralette – MissGuided.
Transitioning wedges from class to night is definitely not hard. Wedge sneakers can totally be worn out for nighttime.
To get this look, take that same pair of wedge sneakers and pair them with some sexy cutout high-waisted leggings. These leggings will look amazing with the wedges. Then wear a cool bralette and put on your favorite statement necklace! Add a jacket over top (this moto jacket would be perfect with this look), throw on some jewelry, and you're good to go.
Wedge Sneakers: Yay or Nay?
For those of you who may not like wedge sneakers, give them a chance! They're versatile and perfect for any outfit.
How do you feel about wedge sneakers? How do you style them? Comment down below and let us know what you think!