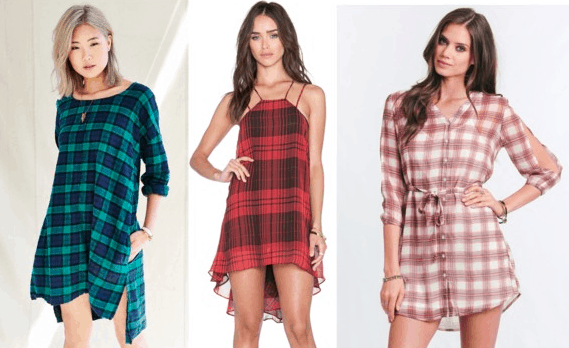 Do you struggle with transforming your outfits from day to night? Don't worry, CF is here to help turn that daily annoyance into a fun challenge. Class to Night Out focuses on one piece per week, and aims to help you take your look from study sessions in the library to dancing the night away.
Plaid is a perpetual fall favorite, and for good reason. I mean, doesn't wearing an oversized flannel shirt just feel so cozy? In all seriousness, plaid is incredibly versatile. It can look country when paired with denim shorts and cowboy boots, or '90s grungy when paired with some black ankle booties and leggings.
A plaid dress is so adaptable, it can be styled to reflect whatever mood you are in that day (or night). Keep reading if you want to see how to style a plaid dress for class and a night out!
Plaid Dress: Class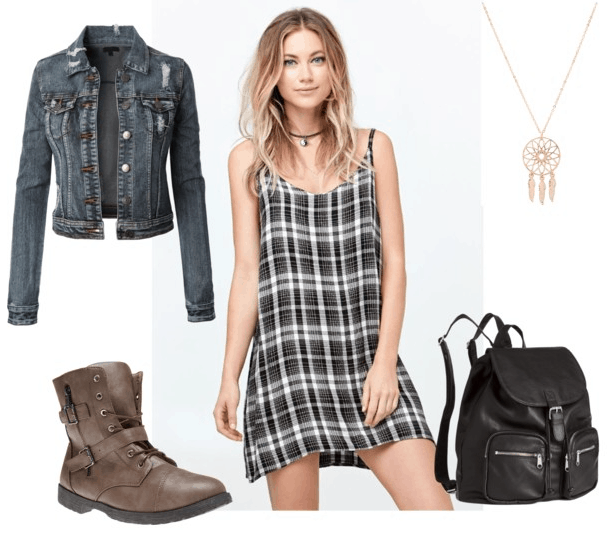 Products: Dress – Jacket – Boots – Backpack – Necklace
I like this black and white plaid dress because it truly works with everything. Its neutral tone makes it easy to style a million ways.
Classes started this week for me and immediately reminded me of one fact: No matter how hot it is outside, those classrooms are cold. Wear a denim jacket and some brown worker boots to get the '90s grunge look while staying warm. Carry your things in a black faux-leather backpack and accessorize with a simple dreamcatcher necklace.
Plaid Dress: Night Out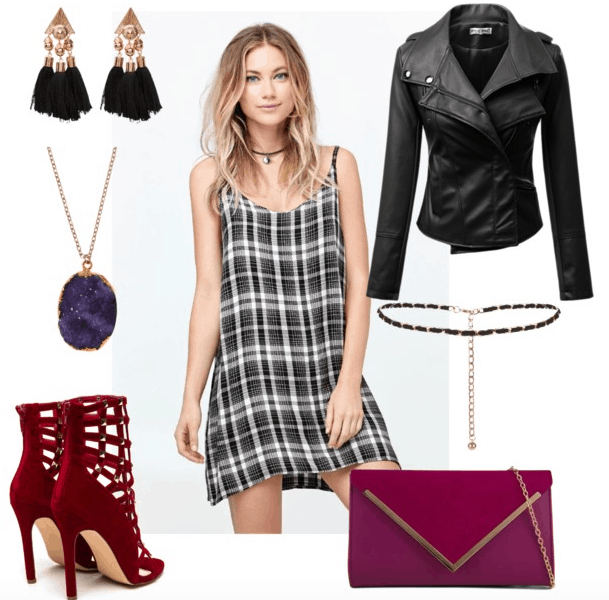 Products: Dress – Jacket – Shoes – Clutch – Belt – Necklace – Earrings
This dress can easily transition to night. Start by giving it more shape with a belt at the waist. Add edge with killer red cage heels and a black motorcycle jacket. Accessorize with gold-and-black tassel earrings, a gold necklace with a gorgeous deep purple pendant, and a glamorous fuchsia clutch. If it's colder where you live, swap the cage heels for some black tights and ankle booties.
What do you think?
What are your thoughts? Would you wear a plaid dress? How would you style it for class and a night out? Let me know in the comments, I love hearing feedback!