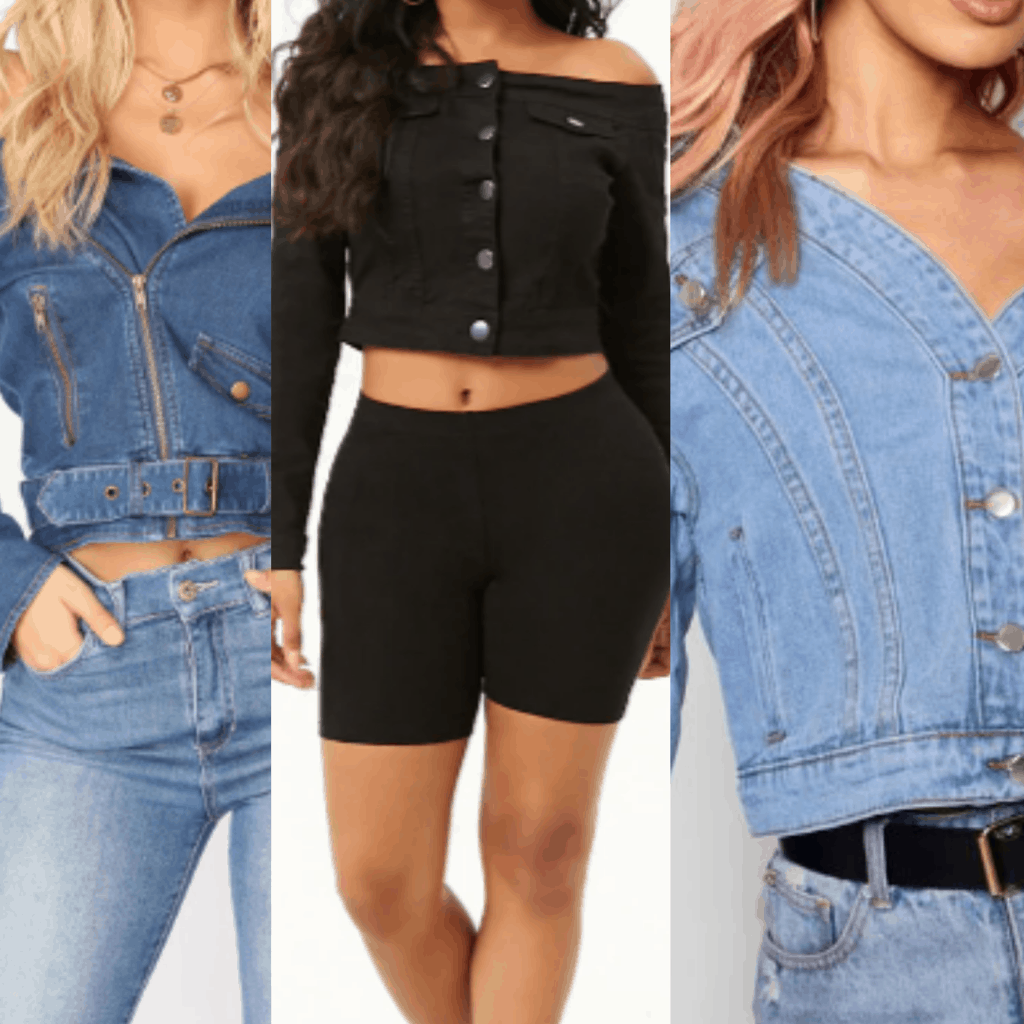 Products L-R: Fashion Nova, Forever 21, Boohoo.
For years, shoulder-baring tops and dresses have been trending, but now it's time to give off-the-shoulder jackets a try.
We know what you must be thinking: "How the heck am I supposed to pull this off?!" But never fear, it's a lot easier to wear an off-the-shoulder jacket than you would think. Just think of styling it the way you would an off-shoulder top or blouse.
A quick tip: since these jackets do show off the shoulders, we think it's best to pair them with either another off-the-shoulder style underneath, or even something strapless. That way your shoulders will be on full display.
Still on the fence about this style? We're going to show you a few ways to wear an off-the-shoulder jacket. It's super easy to wear to class and then transition to a night out, as you'll see in the outfits below.
How to Wear an Off-the-Shoulder Jacket to Class: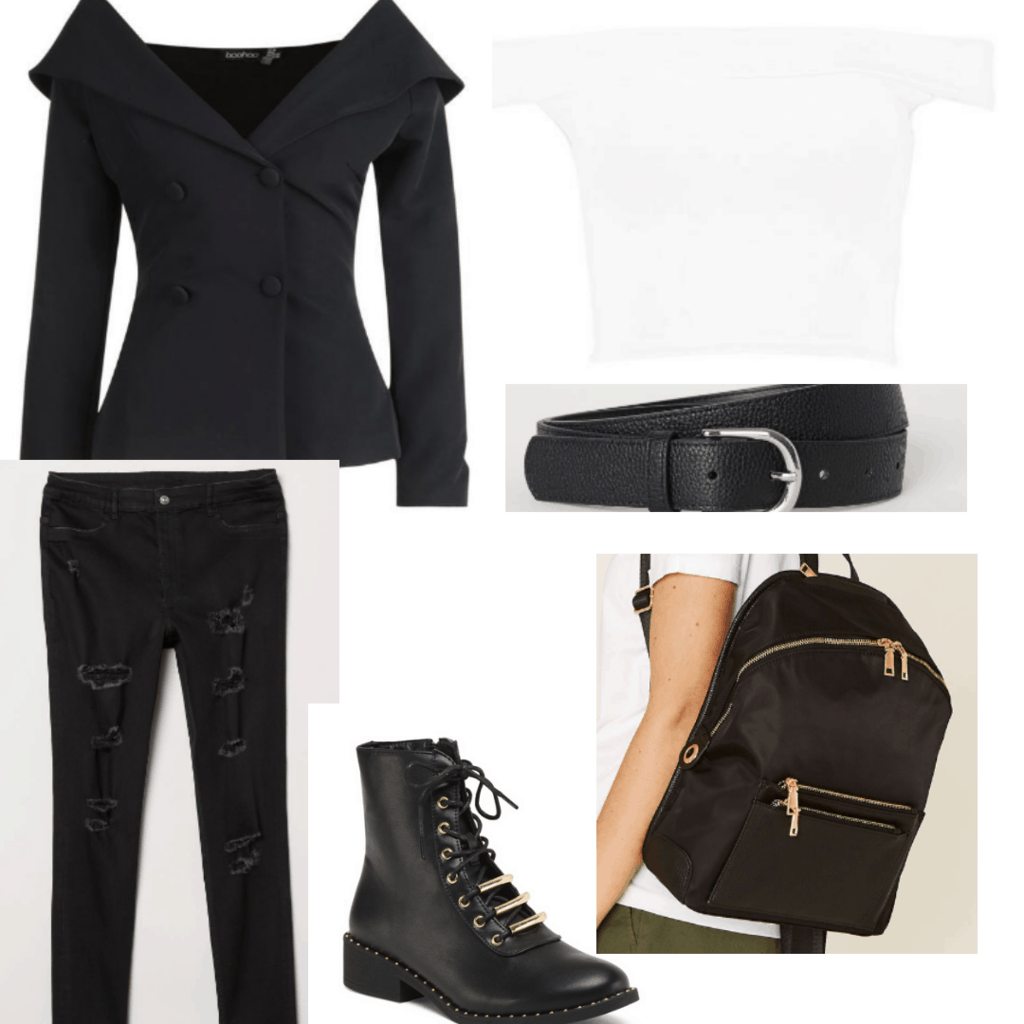 Products: Off the Shoulder Jacket – Boohoo, Off the Shoulder Top – Boohoo, Ripped High Waist Skinny Jeans – H&M, Combat Boots – TJ Maxx, Belt – H&M, Backpack – Oasis.
Off-the-shoulder jackets are a statement piece, so you want to make sure that the jacket is the centerpiece of your look. With that being said, remember to pair your shoulder-baring jacket with an off-the-shoulder top. You can leave your jacket open to show the top inside, but we think it's better to zip it up so all the attention is on the jacket.
With this jacket and top, you're going to wear ripped, high-waist jeans to give yourself a badass vibe. A nice belt will make your outfit look complete as well. Because we have this bad girl vibe going on, you're going to pair this outfit up with combat boots. Combat boots will make you feel like you can tackle anything in the world. And because you'll be going to class, it's important to have a chic yet practical backpack to complete your outfit.
How to Wear an Off-the-Shoulder Jacket on a Night Out: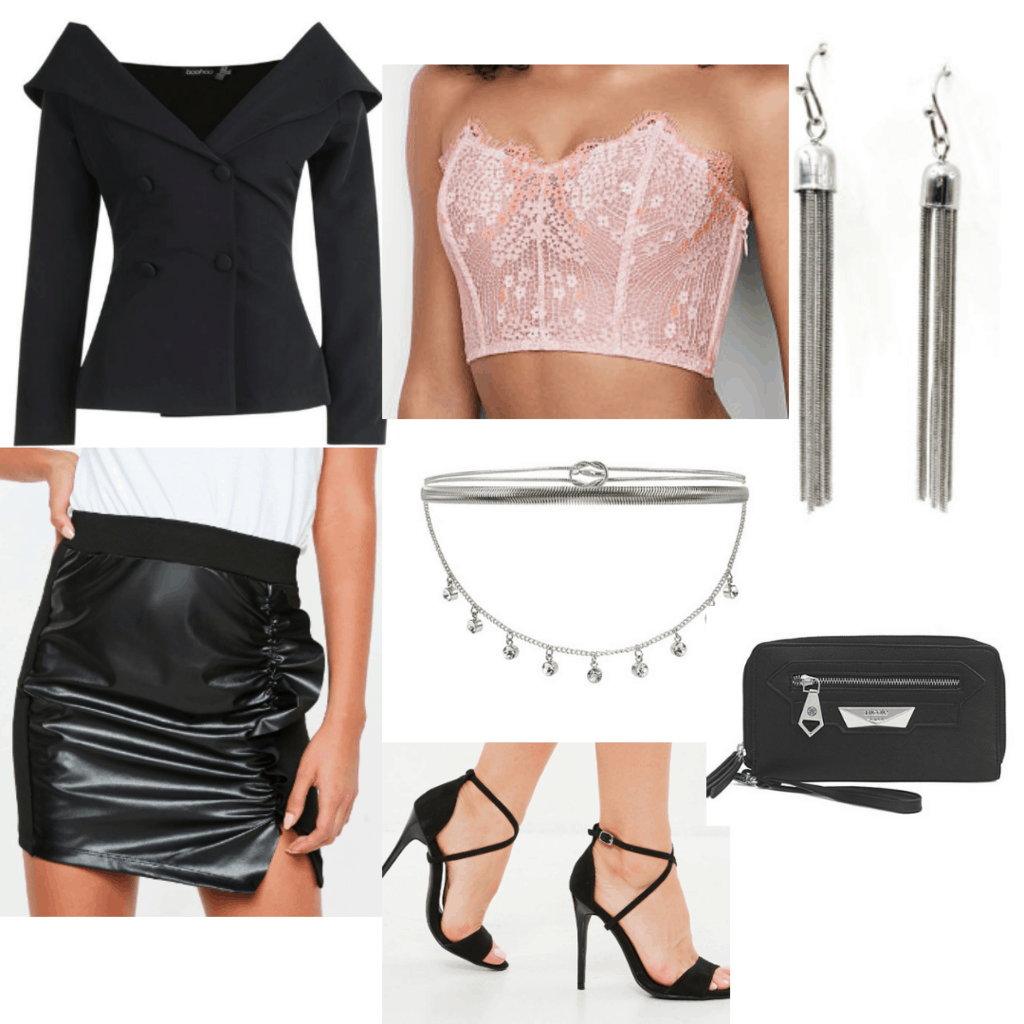 Products: Off the Shoulder Jacket – Boohoo, Bralette – Victoria's Secret, Faux Leather Skirt – Miss Guided, Stiletto Heels – Miss Guided, Statement Necklace – JC Penney, Earrings – JC Penney, Wristlet – JC Penney.
For a night out, you're going to keep that same jacket and then wear a strapless bralette or even a bandeau underneath. Because you want to look sexy, you can unzip your jacket and then pair this outfit up a faux leather skirt. Faux leather always lends a badass edge to any outfit.
To complete your look, opt for strappy stiletto heels. Because you don't want your neck to look naked, it's important to have a statement necklace, then accessorize with some coordinating earrings too. A cute little wristlet will help you keep your phone and accessories with you all evening. Now, you're ready to tackle the night.
YAY OR NAY?
Off the shoulder jackets may look confusing at first, but they're so easy to style. How do you guys feel about off-the-shoulder jackets? Can you pull it off? Would you rock either of these looks?
Let us know in the comments below!