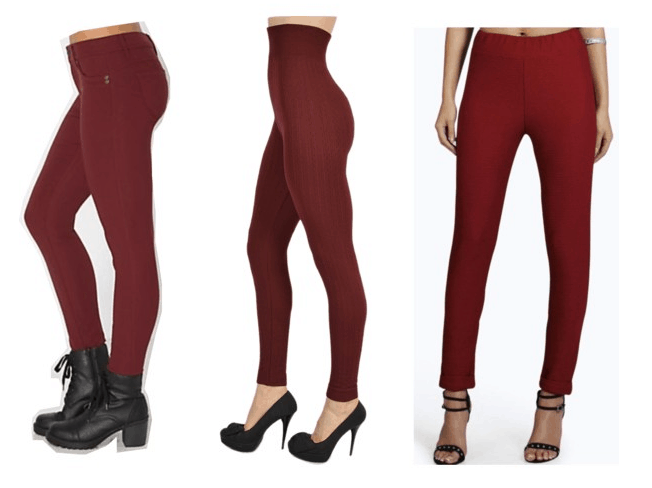 Do you struggle with transforming your outfits from day to night? Don't worry, CF is here to help turn that daily annoyance into a fun challenge. Class to Night Out focuses on one piece per week, and aims to help you take your look from study sessions in the library to dancing the night away.
There's no question that leggings are one of the most popular clothing items among college girls. They're comfortable, easy to style, and they come in lots of colors. Black leggings are a common choice, which is why I recommend maroon leggings to stand out from the crowd. To see how I styled them for class and a night out, keep reading!
Maroon Leggings: Class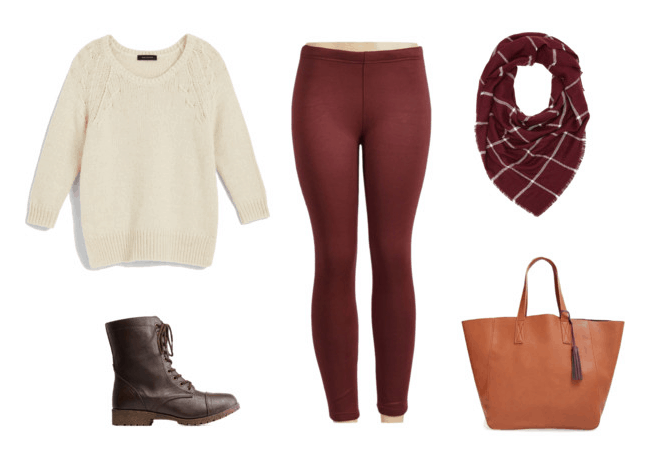 Products: Leggings – Sweater – Boots – Scarf – Bag
Maroon looks great with cream, so a long sweater in this color is an easy choice. Brown boots and a blanket scarf will keep you warm as you walk across campus. Lastly, add a chic tan tote to carry all of your school supplies.
Maroon Leggings: Night Out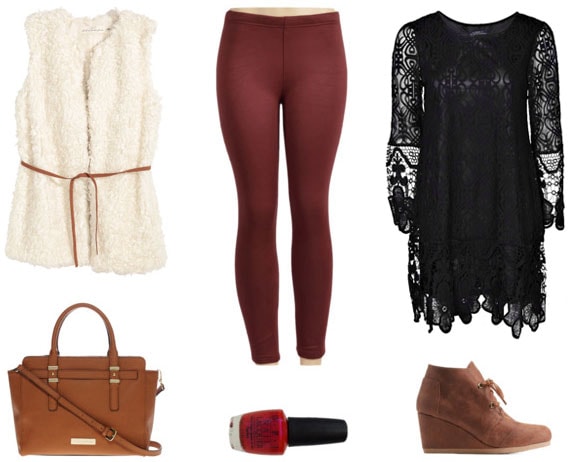 Products: Leggings – Vest – Bag – Nail Polish – Dress – Boots
If you'd rather wear your leggings at night, pair them with a dress for a boho-chic vibe. A long-sleeved lace dress is stylish and perfect for winter. A faux shearling vest adds warmth and style, and a satchel will add some structure to your outfit. Add some wedge booties and bold nail polish for some glam. You'll look and feel effortless!
What do you think?
Do you love to wear leggings? Would you wear them in a fun color like maroon? I'd love to know how you style your leggings!
For more outfit ideas, check out this article with 3 more ways to wear leggings.