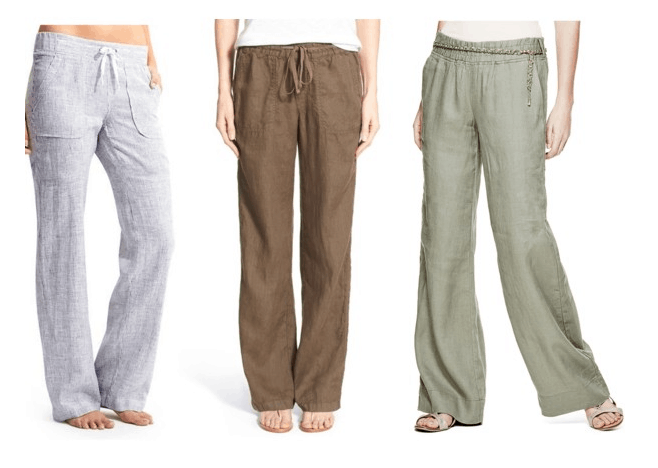 Do you struggle with transforming your outfits from day to night? Don't worry, CF is here to help turn that daily annoyance into a fun challenge.Class to Night Out focuses on one piece per week, and aims to help you take your look from study sessions in the library to dancing the night away.
Sometimes, you just want to wear something comfortable, but you also need to look presentable for work or class. Your solution, come springtime, is linen pants. They're breathable, loose-fitting, and polished – perfect for the upcoming warm weather! Keep reading to see how I styled them for class and a night out:
Linen Pants: Class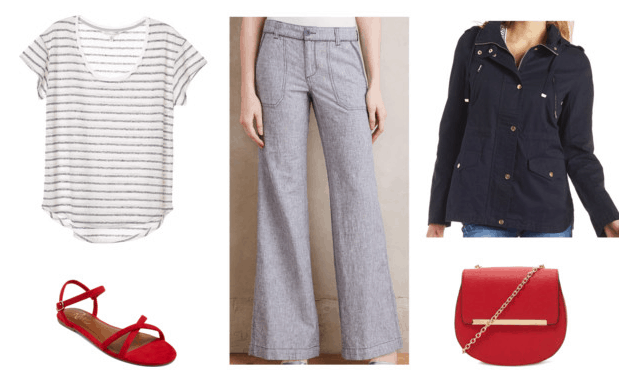 Products: Pants – Shirt – Shoes – Jacket – Purse
Linen pants are made for wearing to the beach, so they work well with a nautical vibe. Wear a simple striped shirt that matches the relaxed feel of the pants. Add some color to your look with a red purse and sandals. Lastly, bring an anorak in case it's windy.
Linen Pants: Night Out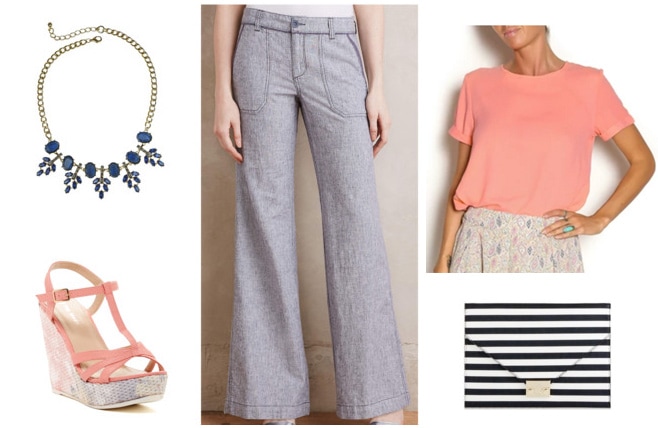 Products: Pants – Necklace – Shoes – Shirt – Clutch
Keep the nautical theme going for your night out with a navy and white striped clutch. Navy and coral look gorgeous together, so wear a polished coral blouse and wedges. Tucking in the shirt is key since both top and bottom are a little loose. To finish off your look, wear a fun statement necklace. No one will know how comfortable you are since you'll look so put together!
What do you think?
Do you wear linen pants? Which outfit is your favorite? Let me know in the comments!